Can Alexa control my Samsung TV and what functions?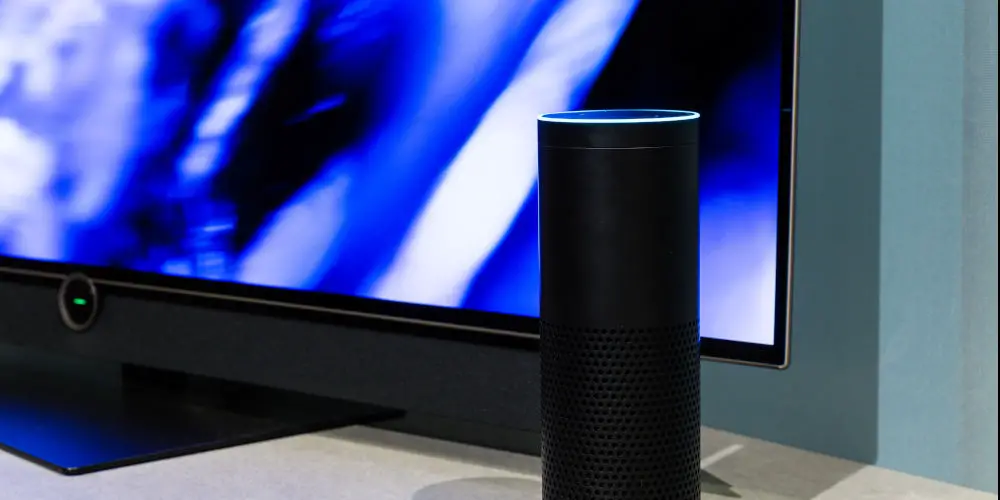 PUBLISHED: 21st October 2021 | LAST UPDATE: 31st March 2023
So, if you just purchased or set up a new Samsung television and you have found yourself wondering, "can Alexa control my Samsung TV"?
As it turns out, Alexa and Samsung are highly compatible, allowing you to control your new TV with voice commands by using the Alexa voice assistant.
With Alexa built-in on Samsung TVs, users can now change the channel, search for movies and shows, play and stop videos, open apps, manage volume up and down, and more using voice commands.
However, before you can start exploring all of the fun features Alexa provides for Samsung TV users, you have to connect the device to your television.
How to connect Alexa to your Samsung TV
At this point, you likely want to know, how can Alexa control my Samsung TV? Well, it all starts with successfully connecting Alexa to your Samsung television. When connected or integrated with Alexa, smart Samsung TVs provide incredible benefits.
Make sure you have a steady internet connection, the Samsung SmartThings app, and the Amazon Alexa app loaded on your phone before starting the integration process.
Step #1: Make sure everything is turned on
Set up your Samsung Smart TV and make sure it's working properly. Turn on the television, log in to your Samsung Account, do the initial set up, and connect it to your wireless network.
Set up an Amazon Alexa device. Make sure it's turned on, that it's plugged in, and that it's connected to the same Wi-Fi network as your Samsung Smart TV.
Step #2: Connect your Samsung TV to the SmartThings Hub
Connect the SmartThings Hub to the same Wi-Fi network as your TV. Follow the steps below to connect them both:
Turn on your Samsung TV by pressing the power button on the remote.
On the remote, press the Menu button.
Go to the Smart Hub.
Sign in with your Samsung Account.
In the Samsung SmartThing mobile app, look for your Smart Samsung TV.
It will link your Samsung TV to SmartThings Hub if you tap on it.
Step #3: Load the apps
Sign in to your Samsung account on the TV. Prepare the Samsung SmartThings and Amazon Alexa apps on your phone to synchronize these two devices.
From the app store, get the Samsung SmartThings app. Sign in using the same credentials you used for your Samsung TV account and your Amazon account. Likewise, get the Amazon Alexa app and open it.
Step #4: In the Samsung SmartThings app, look for your Samsung TV
When connecting it to an Alexa device, find your Samsung TV in the Samsung SmartThings app and view it as a basic linked smart device.
Open the Samsung SmartThings app on your smartphone.
At the bottom of the screen, in the centre, select Device.
Select Add Device from the drop-down menu.
You'll be able to readily locate your gadget if your TV is turned on (Samsung TV)
While selecting the Smart Samsung TV, pair your phone with the TV. Toggle the button next to it to enable it as a smart device.
Step #5 Integrating Alexa with Samsung SmartThings
Sign in with your Samsung account to enable the Samsung SmartThings skill in the Amazon Alexa app and link the accounts.
Open the Amazon Alexa app on a smartphone and ask it a question.
In the top-left corner of the screen, select the menu option.
Choose the Smart Home option.
Type Samsung SmartThings into the search field and pick it.
To utilize it, click Enable.
A new Samsung SmartThings sign-in window will appear. Enter your login credentials and sign in.
The accounts will be linked as a result of this.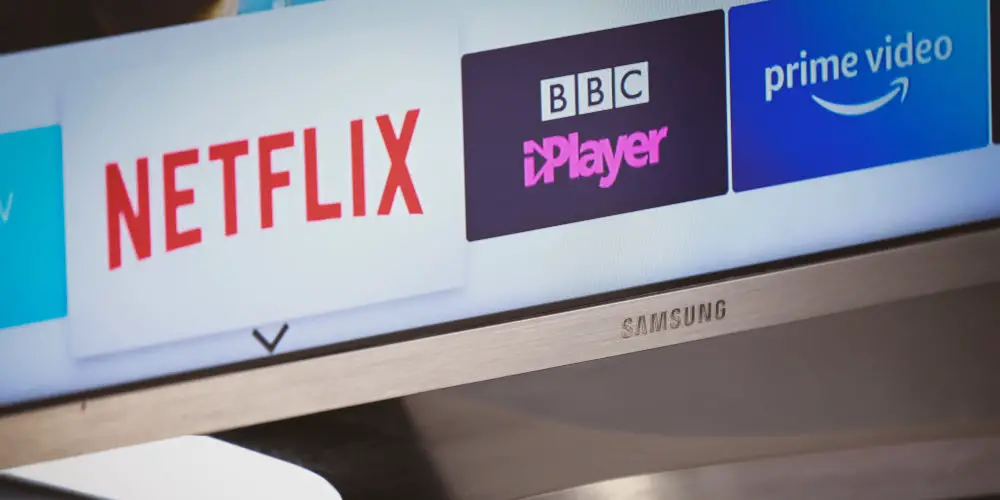 Can Alexa Control My Samsung TV No Matter The Model?
Alexa is available on several Samsung televisions. You can even speak to Alexa hands-free without using the control on some TVs. If your TV doesn't have Alexa built-in, you can still use the virtual assistant to control compatible smart home devices and some TV experiences with another device, such as an Echo speaker.
Alexa is incorporated into the following televisions:
All 2021 smart TV models
2020 8K and 4K QLED TVs
2020 The Frame, The Serif, The Sero, and The Terrace TVs
2020 TU8000 and above Crystal UHD TVs
The following TVs allow you to talk to Alexa hands-free:
Q950ST
Q800T
Q90T
Q70T
Q900ST
Q95T
Q80T
LS7T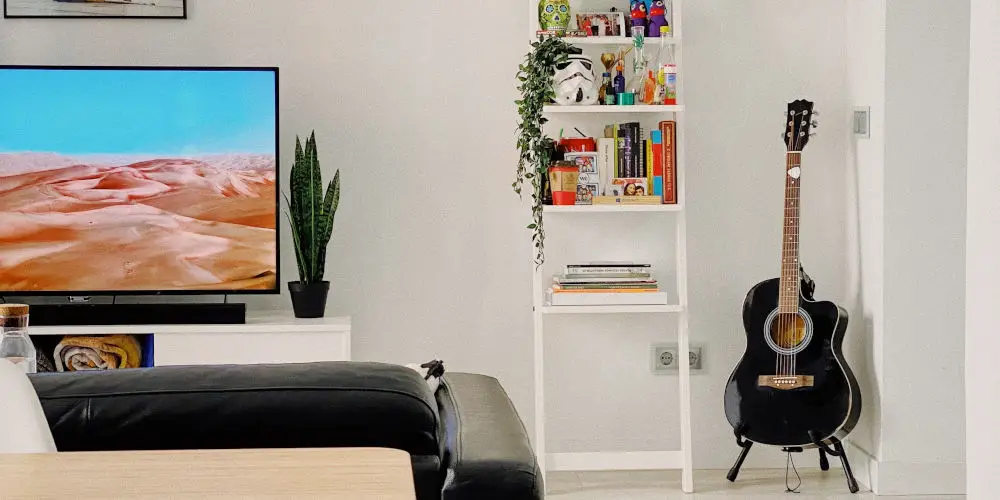 Can Alexa Control My Samsung TV With Any Command?
Even though nearly all of the Samsung televisions manufactured after 2018 have Alexa compatibility capabilities, that doesn't mean that the voice assistant will react to any and every command.
Alexa provides control over your Samsung TV in five distinct ways. These include:
Playback
Power
Input
Volume
Channel
Here is how you can control your Samsung with the proper Alexa commands for each category.
Playback
Alexa is able to perform many functions related to playback. These include fast forward, rewind, pause, stop, play, and so much more! Knowing which phrases to use with Alexa can ensure that you are able to control your Samsung with ease.
Here are the phrases that you can use:
"Alexa, play / pause / resume / stop [TV]"
"Alexa, fast forward / rewind on [TV]"
"Alexa, go forward / back on [TV]"
"Alexa, next song / photo / video on [TV]"
Power
Turning on your TV with Alexa is simple. All you have to say is:
"Alexa, turn on [TV]"
"Alexa, turn off [TV]"
Input
We all have many different devices, consoles, cable boxes – the list really does go on and on. Luckily, you can use Alexa to easily switch between input devices on your Samsung television. Here is what you can say:
"Alexa, change the input to HDMI1"
"Alexa, set the input to [name]"
Volume
Volume controls with Alexa are extensive – see below.
"Alexa, lower the volume on [TV]"
"Alexa, turn the volume up [#] on [TV]"
"Alexa, volume up on [TV] by [#]"
"Alexa, change the volume to [#] on [TV]"
"Alexa, set the volume of [TV] to [#]"
"Alexa, mute [TV]"
"Alexa, unmute [TV]"
Channel
With Alexa, you can easily surf through channels with the following commands:
"Alexa, change channel to [#] on [TV]"
"Alexa, next channel on [TV]"
"Alexa, channel up / down on [TV]"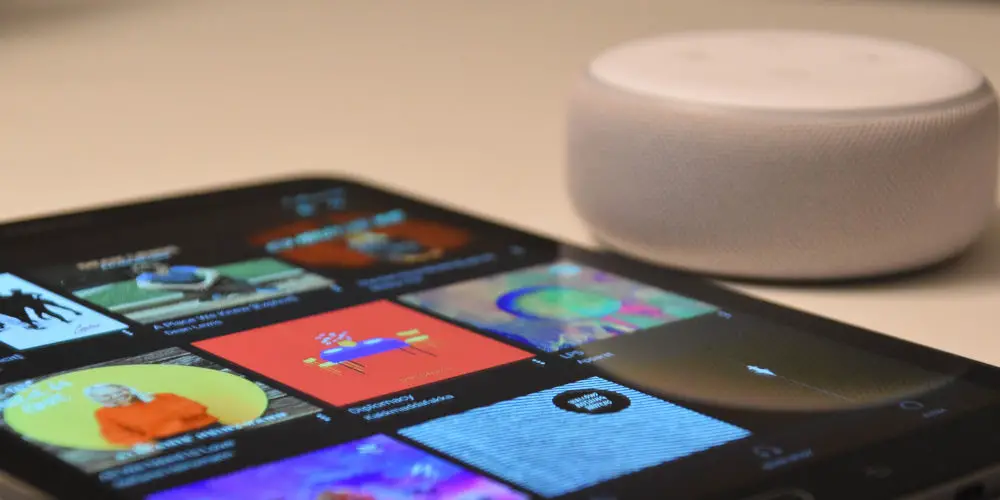 Controlling your Samsung TV using Amazon's Alexa
Now that you have a stronger idea of all of the things that can do when asking can Alexa control my Samsung TV, we are sure that you are eager to get started!
Keep in mind that voice control requires the two devices to be properly integrated, as well as ensuring that your TV model is compatible with that specific feature. Now, go have fun!
If you're still wondering: Can Alexa turn on my TV or do I need a remote? You'll enjoy reading our next article!