Can Alexa turn on my TV or do I need a remote?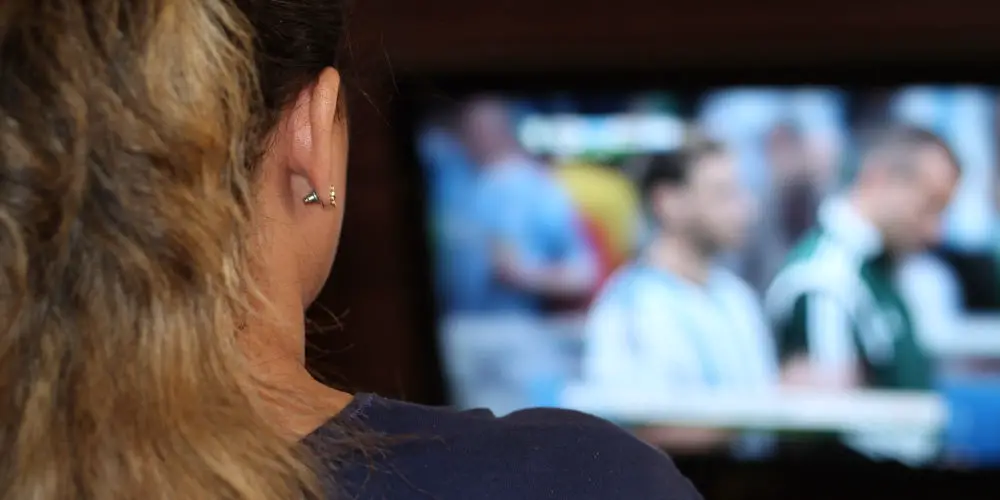 Very few people truly enjoy using a remote, despite what they might say! Why use a remote when you can operate devices using a voice assistant? If you wonder Can Alexa turn on my TV, you'll be relieved to know the answer is yes.
Like many, it was easy to dismiss Amazon's Alexa as a gimmick, especially initially. However, Alexa is incredibly powerful and can do many things, including controlling your TV. You can even use it to search for programs, movies, actors, change channels, and more.
As Alexa is available on more devices than ever, you should consider harnessing its power to simplify your life and make watching TV even easier. Don't worry where you've left your remote; Alexa can turn on your TV and so much more!
What Alexa-enabled devices are available?
There are plenty of Alexa-enabled devices to pick from, including the Echo Dot, Fire TV Sticks, and Smart TVs. All of these will allow you to control your TV using voice commands. That said, the level of Alexa voice functionality you'll have depends on the device and firmware version.
How to control your Fire TV Stick with Alexa
If you have a second-generation or later Fire TV stick, including the most recent Fire TV Stick 4k Max, you can control its actions using Alexa as it's built into the remote control.
Turn on your TV and Fire TV Stick
Select the input with your Fire TV Stick
You'll see Fire TV home screen on your TV
Press and hold the microphone button on your Fire TV Stick remote
Speak your request such as "Alexa, stop" or "Alexa, resume".
To be able to turn your Fire TV device on and off with Alexa, go to Settings > Alexa and then tap Turn on TV with Alexa.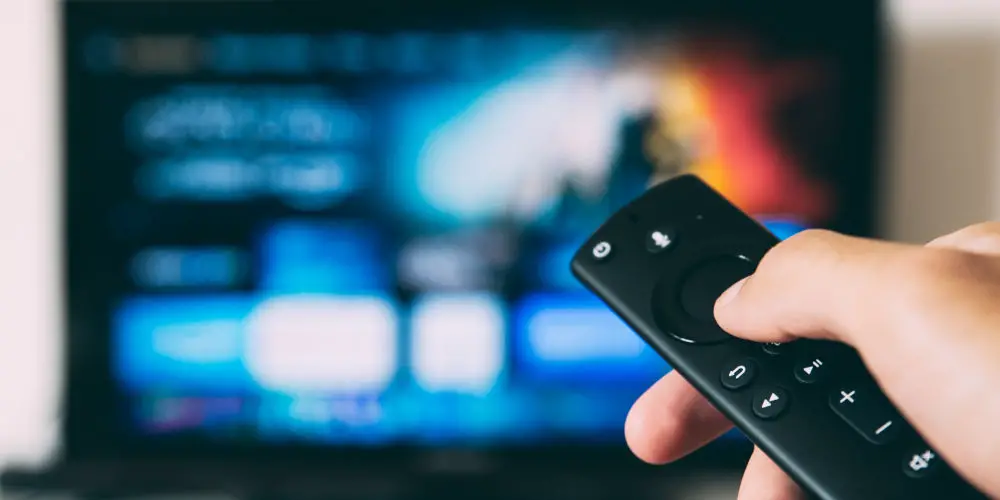 Using a Fire TV Cube
Unlike the other Fire TV devices, the Fire TV Cube is optimized for controlling your TV with Alexa. Easily search for videos with hands-free commands. On the results page, each result is numbered. So you can say "Alexa, pick [item number]" or say "Alexa, show more" to scroll through the list.
You can also ask your Fire TV Cube to display cover art when playing music or additional information for general queries, such as weather reports and sports scores.
As the Fire TV Cube has a built-in infrared blaster, you can directly control your television, sound system, and certain set-top boxes. The initial setup process should handle the pairing.
You can configure up your equipment or adjust settings by:: Settings > Equipment Control > Set Up Equipment.
When set up, try some of these commands:
"Alexa, volume up" or "Alexa, volume down."
"Alexa, turn the TV on" or "Alexa, turn the TV off."
"Alexa, switch inputs" or "Alexa, switch to HDMI one." (might not work with all televisions).
Controlling your TV using an Alexa-Enabled Device
If you prefer not to use a remote, you can easily link your Alexa-enabled device, such as an Echo, to your Fire TV Stick. Instead of needing a remote, you can simply command your TV, and it will respond! Follow these steps to get started:
Open the Alexa app and tap More (three lines on the bottom right)
Tap Settings
Tap TV & Video
Tap the plus sign (+) to select Fire TV
Tap Link Your Alexa Device.
Follow the on-screen prompts to link your Fire TV device
Start using Alexa voice commands to control your Fire TV features
You can now turn your TV on or off via Alexa voice commands if it has the HDMI-CEC feature.
Use Alexa With a Smart TV
You don't need a Fire TV device as it's possible to use an Alexa-enabled device to control your Smart TV with voice commands. Several manufacturers offer TVs that are "Works With Alexa" certified.
If your smart TV works with Alexa, here are the steps you should follow to start using voice commands.
LG TVs
Since 2019, all LG OLED TVs and NanoCell TVs with WebOS 4.0 have built-in Alexa functionality.
From your LG TV remote control, press Home button
Launch Set-Up TV for Amazon Alexa App
Follow the prompts to log in (or set up an LG account)
Select your TV model
From the Alexa app, tap More (three lines)
Tap Skills & Games
From the Search field, enter LG ThinQ
Select LG ThinQ – Basic
Tap Enable to Use
Sign in to your LG account
From the Alexa app home page, tap Devices > Add Device, and add your LG TV. You're ready to start using voice commands with your LG TV.
Sony TVs
Selected Sony Android TVs released after 2019 are certified "Works With Alexa" devices. Link your TV with Alexa, and use a nearby Echo to issue voice commands by following these instructions:
From your TV's home screen, select TV Control Setup with Amazon Alexa App
Select your Google account (or create one) and name your TV
From your Alexa app, go to More > Skills & Games, and then search for and select Sony's Android TV
Tap Enable to Use, and then follow the prompt to link your accounts and link an Echo device or other Alexa-enabled device.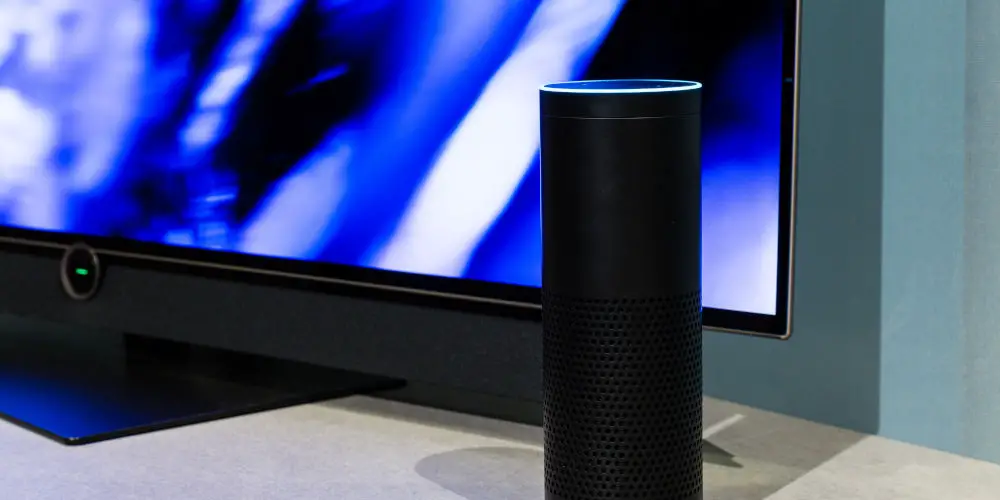 Use Alexa With Harmony Remote Controls
The Logitech Harmony Remote control system easily lets you control your TV using Alexa. The range includes the Logitech Harmony Elite, Harmony Hub, and Harmony 665, all of which allows you to control home media and other smart devices using a single remote.
After you link Alexa with a compatible Harmony remote, you can use Alexa voice commands through the Alexa app or via your Echo speakers. Here's how to connect the two:
Set up your Logitech Harmony Remote
From the Alexa app, go to Menu > Skills & Games and search for Harmony
Make sure you have an Alexa-enabled device, such as an Echo, up and running
On your remote, tap the blue Harmony icon and then tap Enable to Use
Log in to your Harmony account and go to the Select Activities page to customize what devices and commands you want Alexa to associate with the Harmony remote control system
When you're finished setting up your preferences, tap Link account > Discover devices
You can now control your media devices with Alexa commands.
How to use Alexa With Roku Devices
It's easy to use an Alexa-enabled device to control your Roku streaming media player with voice commands. You can browse content, control playback, or change the volume without touching the Roku remote. Here are the steps to get set up:
Open the Amazon Alexa app and select Menu > Skills & Games
Search for Roku, and then select the Roku Smart Home icon
Tap Enable to Use
Log in to your Roku account and select the devices you want to control with Alexa
Back in the Alexa app, Alexa will search for available devices. When it finds your Roku device, select it, and tap Continue
Choose your device and then select Link Devices.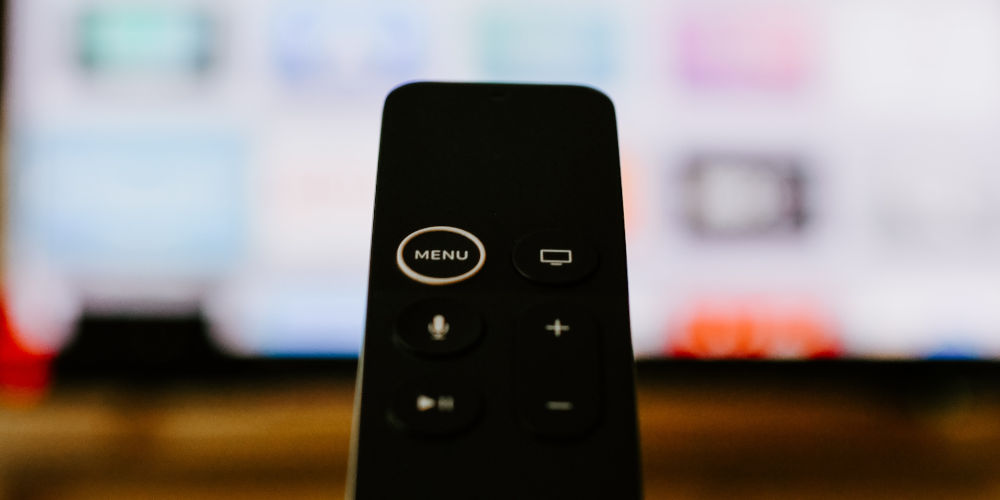 Basic Alexa voice commands to try
There are plenty of Alexa commands you can try to control your TV. Here are a few of our favourites:
"Alexa, watch [movie title]"
"Alexa, pause"
"Alexa, fast forward [x] minutes"
"Alexa, rewind [x] seconds."
"Alexa, next Episode."
"Alexa, turn it down on Fire TV."
"Alexa, show me movies with [actor's name]"
"Alexa, open Netflix"
"Alexa, show me popular show on [app]"
"Alexa, go to [channel / network] on [app]"
"Alexa, scroll left/right"
"Alexa, go to my Watch List"
"Alexa, show me James Bond movies"
"Alexa, search for comedies on Netflix"
If your TV has HDMI-CEC, you can use Alexa to control an even wider range of functions. For example, you could say:
"Alexa, turn off the TV"
"Alexa, turn up the soundbar volume"
"Alexa, turn the volume up on [TV name]."
"Alexa, mute [TV name]" or "Alexa, unmute [TV name]."
"Alexa, next channel on [TV name]."
"Alexa, switch input to HDMI 1 on [TV name]."
"Alexa, play/pause/fast forward/rewind on [TV name]."
So, can Alexa turn on my TV or should I keep using the remote?
Alexa can make it easier to use your TV. You could use a Fire TV Stick, a Harmony remote or a smart TV to add Alexa voice control. Thankfully, most TV brands offer an Alexa skill you can add that allows you to control basic functions like turning the power on/off and the volume up/down.
So, can Alexa turn on my TV? Yes, and you have a few different options!