Are Amazon Echo and Alexa the same thing?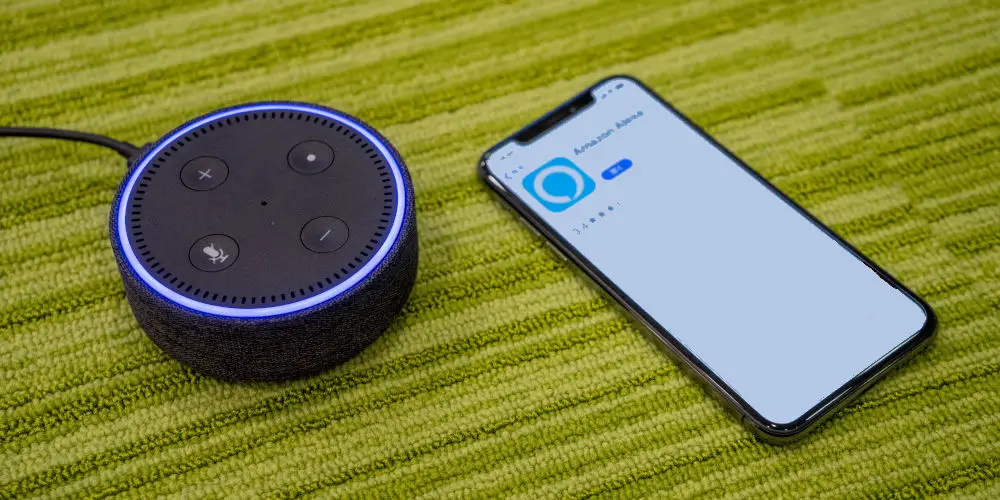 It is easy to confuse Amazon Alexa with its range of products. The situation leads to many asking are Amazon Echo and Alexa the same thing? The answer is no.
Alexa is completely different from the Echo Dot, Echo Show or Fire TV stick. That said, all of those products have Alexa built-in, allowing you to complete tasks, set reminders and research information.
In this post, we'll explore many of the common misconceptions between Amazon's Voice Assistant and hardware. Also, we'll discuss the differences between the two.
What is Amazon Alexa?
Created by Amazon, Alexa is a Voice Assistant. It's similar to Google Assistant and Apple's Siri. Alexa uses a type of Artificial intelligence (AI) called Natural language processing (NLP) to turn your spoken words into a digital signal that can be understood and acted upon by a computer.
The microphone built-in to your Amazon device picks up and records your command. This file is then converted so that its cloud computing can process your request. Within milliseconds, Alexa will respond to you using your device's speaker.
As the technology behind Alexa uses cloud computing, the actual hardware required to run the system is minimal, hence the explosion of devices that use Alexa.
Another benefit of Alexa being largely based in the cloud is Amazon can continually tweak and improve the system without you need to constantly download updates. Even in the few short years, Alexa has been available to the public, the system has vastly improved beyond the first version.
Thanks to these constant improvements, it doesn't matter if you're using a first-generation Echo or the latest version, the Alexa experience is the same. That's the magic of cloud computing at work! Alexa now understands more commands and phrases while offering a wide range of capabilities.
Having a Voice Assistant in your home makes life easier as you can use it to control home automation products without needing remotes or apps. It can also help you complete tasks such as managing your calendar and creating shopping lists.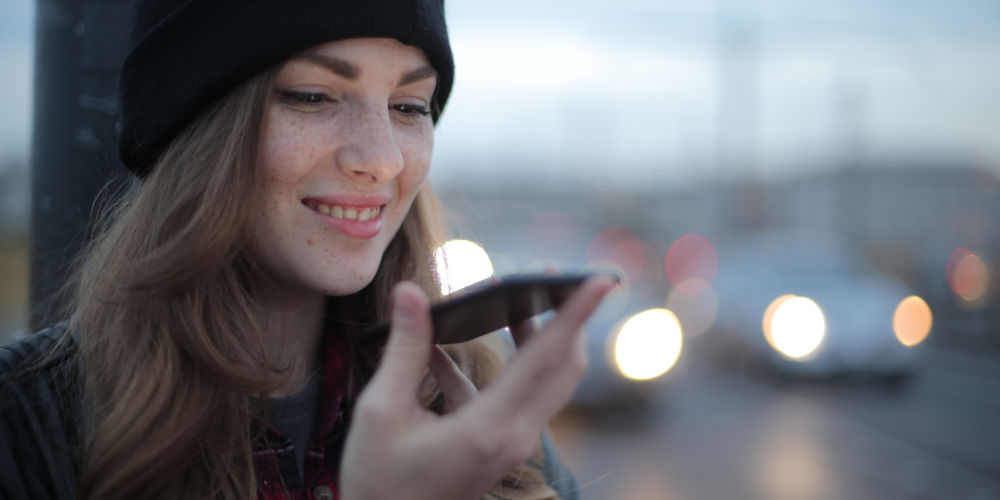 Do all Echo devices support Alexa?
Amazon's range of smart speakers all have Alexa built-in. So whether you have an Echo Dot, Echo Spot, or Echo Show, you have access to the Alexa capabilities. All of these devices contain a speaker and microphone, and in the case of the Echo Show, a screen as well.
By offering a few different designs and colours, you can pick the right Amazon Echo for your home. Some models also offer unique features, such as the Echo Show, which has a screen and camera, allowing to you make video calls.
Even the very first generation of Echo devices had Alexa built-in and you can still use them (despite being on the 4th gen devices!). The hardware might only look slightly different, but the software powering the device is constantly being tweaked and improved.
Depending on the model, you have access to a wide range of Alexa functions from streaming music, a clock, viewing websites, managing your calendar and even games. For the elderly, there's plenty of Alexa functions including a medication alert and the ability to record your life's story.
You can even your Echo device as a baby monitor to ensure your child is sound asleep.
Are there any other Alexa-enabled devices?
Alexa is not only exclusively found on Echo devices. There's plenty of Amazon devices that have Alexa built-in, allowing you access to the technology without needing a smart speaker including:
Fire Tablet
Fire TV
Ring Doorbell
Ring Security Camera.
You can also download the Alexa app onto your smartphone, smartwatch or tablet with versions available for Android and iOS. Doing so increases your capabilities and can reduce stress as everything is stored in a single location.
It's worth noting that different devices offer a unique range of Alexa functions. You aren't always able to use every known Alexa command on each device. For example, as the Fire Tablet isn't a smart speaker, you can't ask it to "play music everywhere".
As you can see, there are major differences between Echo devices and Alexa-enabled devices. So, you might want to buy an Echo device as well as you're able to get more out of Alexa.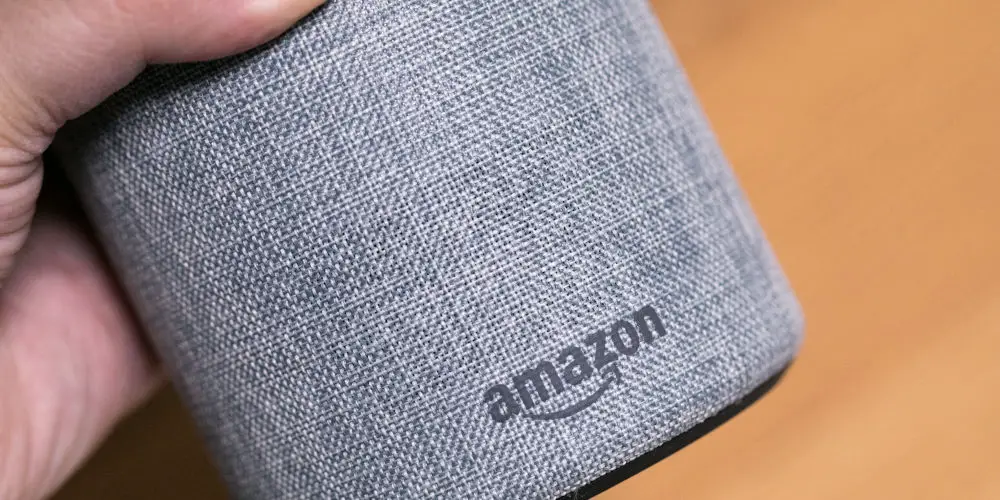 Do you need Alexa to use Echo?
You're free to use your Echo without Alexa. As a smart speaker with Bluetooth capabilities, you can listen to music using your Echo device. However, what makes the device unique is Alexa. As a free Voice Assistant, Alexa can help you simplify and automate your life.
Is there a monthly fee for Alexa?
You only need to pay for devices as Alexa is completely free to use, whether you're using it on a device or the app.
That said, you might want to treat yourself to Amazon Prime (FREE 30-day trial) as you can access millions of songs, podcasts and videos as well as free delivery.
In any case, if you want to use Alexa for streaming music, you need to set up your default music provider. Depending on which provider you choose, you may need to pay a monthly fee.
Will I need Prime to use Alexa?
You don't need a Amazon Prime subscription to enjoy the benefits provided by Alexa. However, as already mentioned, if you wanted to use Prime Music as your streaming service, then you'll need pay for a subscription to the service.
Do you need a smartphone to use Alexa?
As a stand alone device, you don't need a Smartphone to enjoy using Alexa. That said, to complete the set up process, you either need a smartphone or tablet.
Does my Echo device need to be plugged in all the time?
To use your Echo device and Alexa, you need to keep your unit plugged in and supplied with a strong Wi-Fi signal. If either is missing, your device won't work. For more information: Does Amazon Alexa need Wi-Fi to operate?
Is it possible to changed Alexa's Name or wake word?
You can modify what word wakes Alexa and voice. The options might be limited but allow some flexibility. You might want to start by reading: Can I change Amazon Alexa's name, voice and wake word?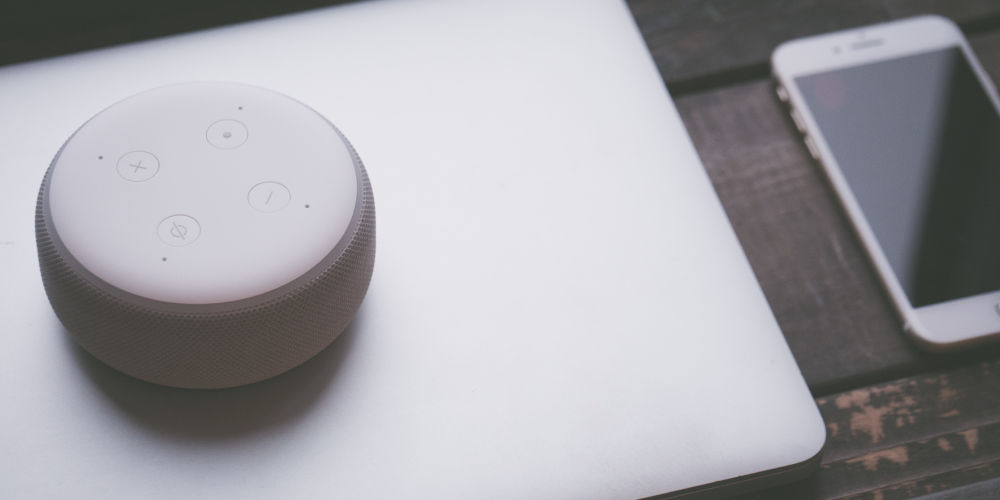 So, are Amazon Echo and Alexa the same thing?
No they aren't but Alexa is found on all Amazon Echo devices and Fire TV sticks and is also used by many manufacturers. Now you can answer: are Amazon Echo and Alexa the same thing? You can start to explore just how powerful Alexa is.
If you enjoyed this, you might want to read: Is Amazon Echo a smart home hub?