Can Alexa read a Kindle book?
Can Alexa read a Kindle book? Yes, and it can play more than audiobooks. If you've purchased a book using the Amazon or Kindle Store, Alexa can read it, saving you the hassle of having to focus on the task. Great news if you can't stand doing housework in silence!
Most of us have a pile of books laying around that we've promised ourselves we will read! Life's busy and we never quite get around to start reading. So being able to listening to books while you're exercising, cleaning or doing other daily tasks is a game changer.
And as some books may not yet have an audiobook version, this Alexa skill is superb. Can Alexa read a Kindle book? Yes. Here are the steps you need to follow to start listening to your favourite authors.
How to Have Alexa Read a Kindle Book
Launch the Alexa app on your phone or tablet
Tap the Play button at the bottom of your screen
Scroll down to find your Kindle Library
Ensure your Kindle library is connected to Alexa

Tap Settings on your Kindle device and then All Settings
Select Your Account and sign in with your Amazon Username and Password

Tap the book you want to listen to. Note: Alexa will not be able to read all the books in your Kindle library. Amazon says that Alexa can only read books that were purchased from the Kindle Store or borrowed from the Amazon Lending Library or Prime Reading.
If you have more than one device, select the one you want from the drop-down menu
Alexa will start reading immediately.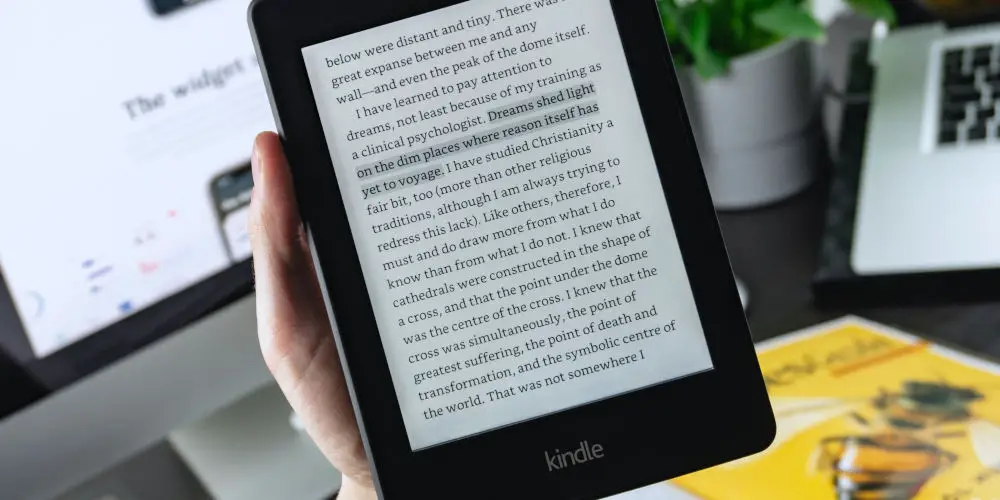 Can Alexa skip chapters?
Easily skip to another chapter by opening the Alexa app and clicking the Player Control Bar at the bottom of your screen. Doing so will open the Now Playing screen, where you can pause or skip using the controls.
From here, click the queue access button, which is located on the bottom left. You'll see a table of contents menu that allows you to select another chapter.
Or you can use voice commands to skip to another chapter or stop. Try the following commands for a smoother book-reading experience with Alexa:
"Alexa, play the Kindle book [book title]."
"Alexa, read my book. (it will read your most recent book where she last left off)."
"Alexa, read [book title]."
"Alexa, skip back."
"Alexa, pause / stop."
"Alexa, resume."
Can I change how Alexa is speaking?
Yes, you can change Alexa's voice. The options are endlessly and include Morgan Freeman, Gordan Ramsey and more! Sadly, Alexa doesn't record these celebs, instead Amazon uses AI technology to mimic how they speak. Pretty cool!
Which Kindle books can Alexa read?
Alexa can read anything that supports text-to-speech technology, which the vast majority of Kindle books support.
Books you purchase from the Kindle Store, borrowed from the Kindle Owners' Lending Library, Kindle Unlimited or Prime Reading, or anything shared in your Family Library, will usually work with Alexa.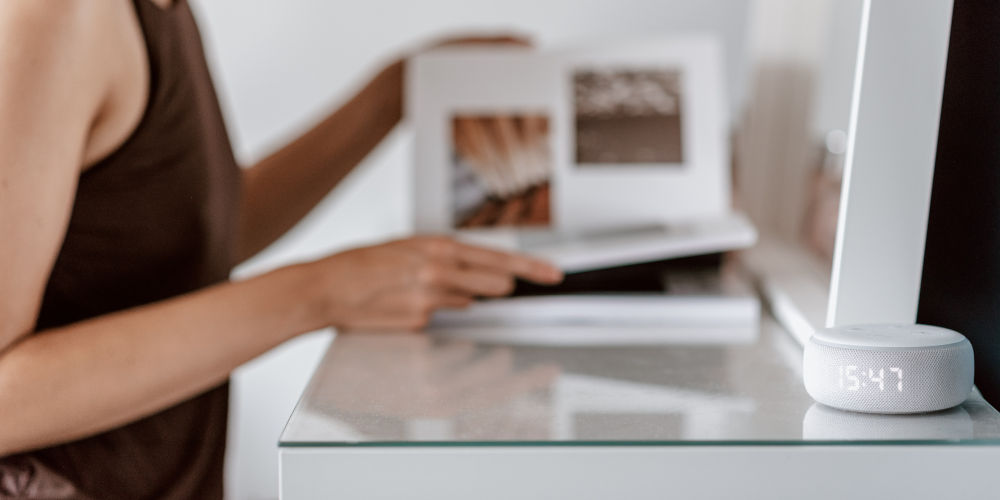 What Kindle books can not read?
Comics and graphic novels are generally not supported for obvious reasons. There are also several features you can't yet use with Alexa, including Narration speed control and Immersion Reading.
If you're not familiar with Immersion Reading, it's a feature that lets you read along in time with the audio narration. For the moment, you can only use it with the Kindle iOS and Android apps, or with Fire Tablets (2nd Gen and later).
So, can Alexa read a Kindle book?
Yes, Alexa can read both kindle books and regular books aloud, freeing up your time to do other tasks. Plus once you've purchased a Kindle book, you have it for life.