20 Child bedroom interior design Ideas for dream room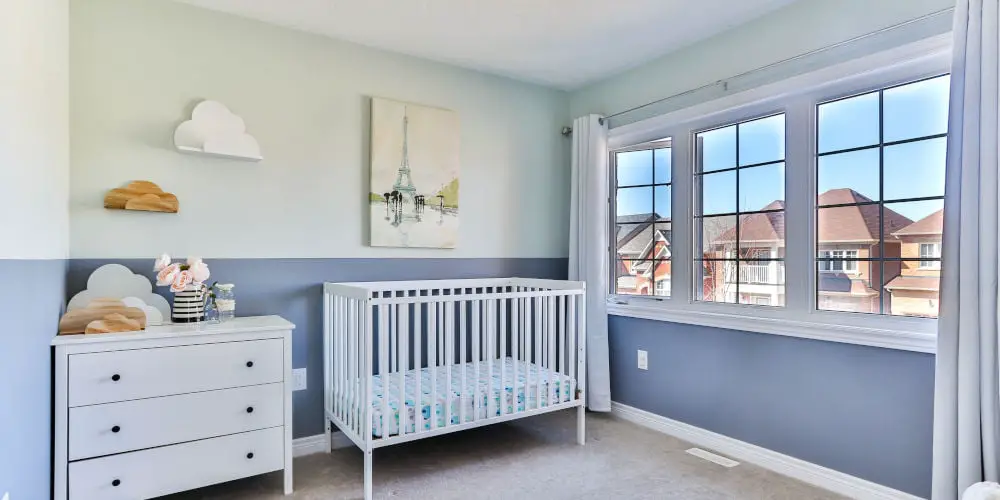 You might have fond memories of your childhood bedroom or secretly wish you could go back in time and transport a slightly more modern and colourful aesthetics. The average child bedroom interior design of today is colour, creative and uber cool!
Kids don't know how good they have it and how inspiring their bedroom really is. They grow up surrounded by excellent interiors which informs their style from clothes, music and interiors. Many who developed a passion for interiors started as children designing and redesigning their bedroom.
If you're struggling to come up with a child bedroom interior design, we aim to inspire you with plenty of ideas no matter their age or your budget.
#1 Start with style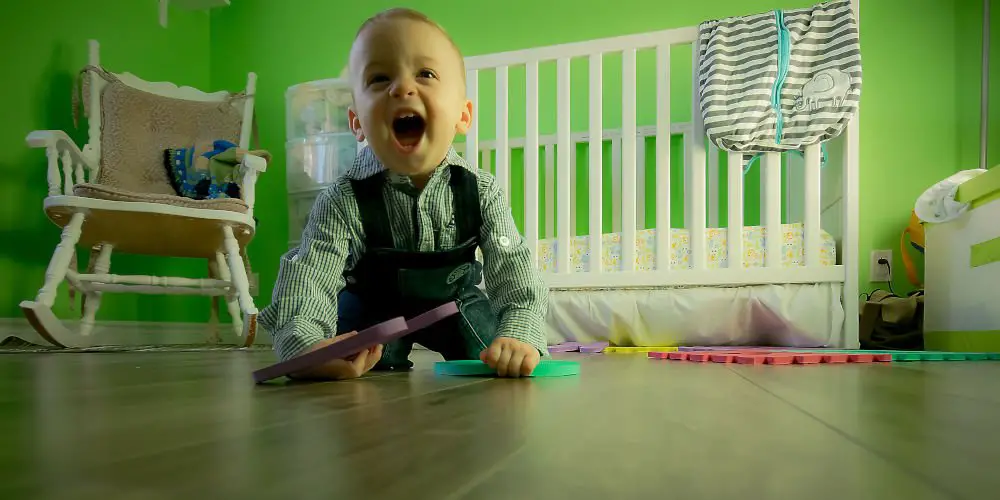 The hardest thing about any child bedroom interior design is choosing a style that won't be instantly obsolete. You may have a child who wants a fun kids bed now such as in the shape of a fire truck or racing car, but could hate it in a year.
So you'll either want to make peace with having to buy another bed in a year or two time or use a simpler bed and colour scheme and augment it will freestanding, colourful units which can easily be replaced.
Quite often bunk beds are a good option even if you only have one kid as it'll encourage them to invite friends to sleepover. Typically bunk beds are designed for kids aged between 6 and 12 (but do check with the manufacturer), so they should provide you with a few years of use.
Alternatively, you could try to mirror the room with a symmetrical layout. Ideal for a shared bedroom. Keep the beds, linen and furniture the same yet allow each child to add their personality with accessories and toys.
If your little one enjoys having sleepovers but lacks the room to have bunk beds or twin beds, then consider investing in a trundle bed. A spare bed is hidden beneath their main bed and it pulls out when needed. Far comfier than an air bed and a cool addition to any child bedroom interior design.
#2 Light colour scheme for the ultimate child bedroom interior design
Your children may love Minions this week, but next month, who knows?! The last thing you want to have to do in a child bedroom interior design is constantly repaint it, especially if you've spent the day covering the room in blue and yellow wallpaper!
Instead, use a colour scheme that will look just as good in 6 months. There's no harm with staying with a neutral background colour and then allowing them to pick colourful accessories that can be changed often as their tastes evolve.
Another benefit of keeping the walls painted in a light and bright colour is the room will feel much larger!
#3 Peg rails are ideal for organising clothes
Getting your little ready to go out can be a nightmare, especially as a new mum. You've probably searched high and low for a clean t-shirt, only to find multiple pyjama tops!
Installing a few peg rails will save the day! Screw one or two to peg rails to your wall at a height that little fingers can't reach. You'll now be able to coordinate their outfits in advance and be able to get them clothed in no time!
#4 Don't overlook the ceiling
Quite often, the ceiling doesn't get much love or attention. Of course, you put a fancy lampshade up, but that's about it. Big mistake! Think of your ceiling as a blank canvas for you to let your imagination run wild and create something different yet with the same impact as the walls or floor.
Consider hanging a floating mobile or painted Chinese lanterns, which not only add something interesting to gaze at but will gently lull your little ones to sleep.
#5 Spark their creativity with art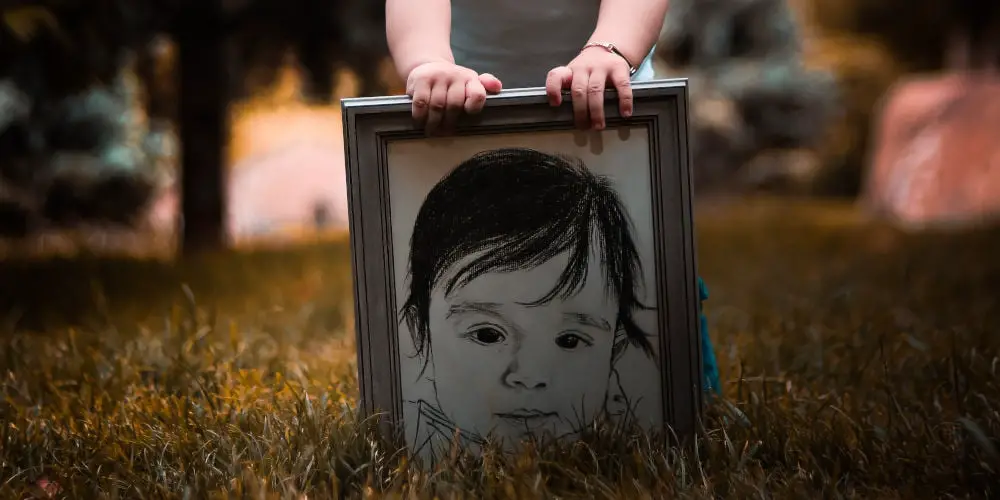 No matter your child's age, you can encourage their creativity and interest with art on the walls. Sadly, many believe that art is expensive or there are only certain people worth collection. Thankfully, neither of these are true. There are plenty of places to buy affordable art online.
Art and frames are fantastic at adding a splash of colour to a bedroom design, which can be easily rearranged or changed. You might already have a piece of art which has influenced your colour scheme including the bed linen and soft furnishings.
If you have no idea about buying art, then start with prints from Desenio. They offer a massive selection of affordable prints in various sizes. As far as child bedroom interior design ideas go adding art is always worth it!
#6 Zoning a child bedroom interior design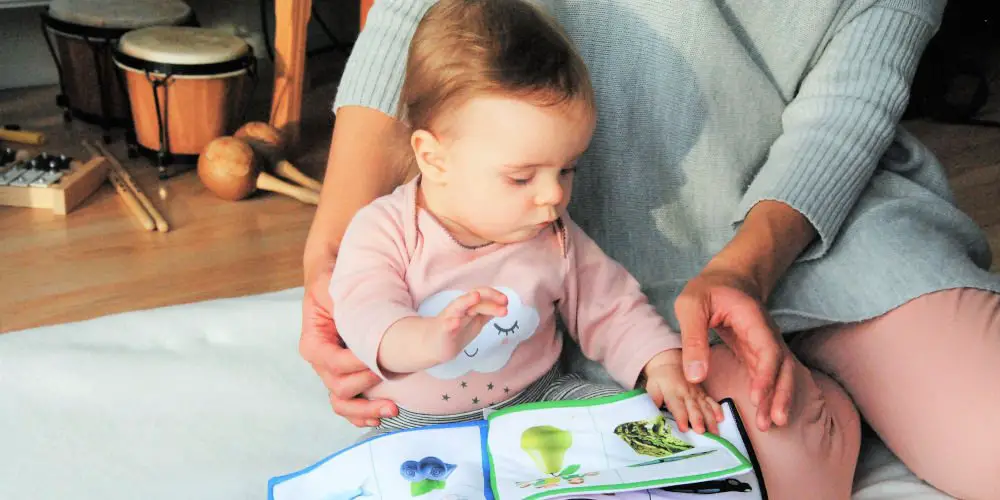 As a multi-functional space, your kid will sleep, play, study and dream within their bedroom. So as part of your child bedroom interior design, you might want to create different zones for each activity and use different colours to mark each area.
For example, blue is the ideal colour for a sleeping zone. On the other hand, yellow and green work wonders in the play and study zones. By having clearly marked spaces for different tasks, you help your kids with their bedtime routine. On moving into the sleep zone, they'll start to feel sleepy.
The National Sleep Foundation advises 'The repetitive nature of a parent's exact actions before bed… is very powerful'. They also recommend that you create 'a reliable set of steps before bed that cue her brain and body that it's time to sleep'. So they highly recommend encouraging structure through design and action.
#7 Stripe it up!
Another trick to make a small bedroom feel bigger is to add stripes. They will also look superb for years and are well worth the effort! You can easily add DIY strips by using some masking tape to mark lines and then use a few different colour paints.
#8 Invest in multi-functional furniture
Furniture can make or break a space. So you'll want to select pieces that have more than one purpose. For example, a chest of drawers can also double as a changing table. A toy chest could double as seating. How about a bed with hidden storage?
#9 Keep the kids' bedroom dark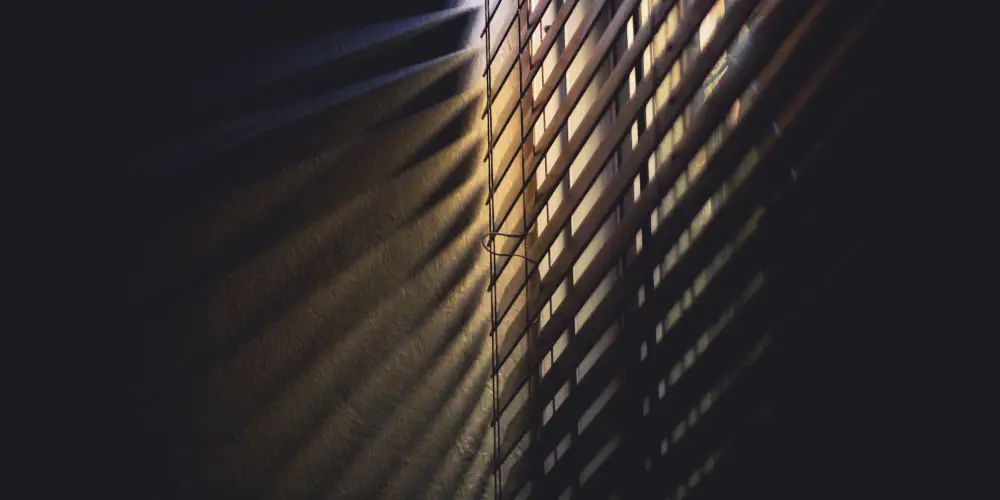 As children sleep better in the dark, you should limit any natural light that may enter into the bedroom, especially in the summer. Street lights, sunrise and light from other houses can all disturb your child's sleep.
Instead of using standard curtains, which aren't ideal for blocking out all the light, consider using blackout curtains or blinds. These block out all external light, ensuring your kids' sleep well.
You may want to purchase a nightlight, particularly if your child is scared of sleeping in complete darkness. If you're stuck picking the right one, Sleep.org advises 'use one with a red bulb. This dim, warm light is less activating to the brain'.
Another tip is to remove any devices with lights such as TVs or tablets from the room. These can trick the internal body clock and make your child feel more awake. They or you should read a few chapters of a book before bed.
#10 Give magic a chance!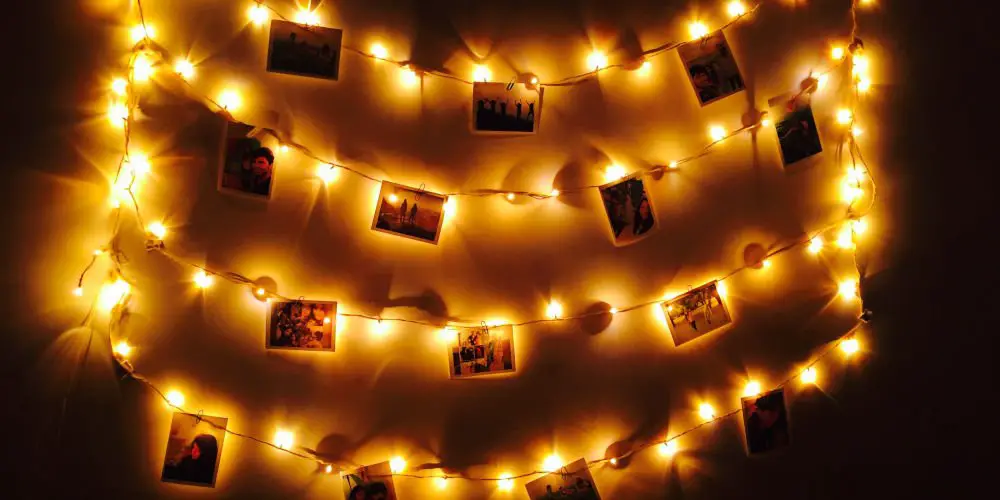 We all view the world differently, and kids look for magic everywhere. Their imagination is always active! Encourage them with some inexpensive fairy lights and a pack of glow-in-the-dark ceiling stars. They'll be dreaming of galaxies far away in no time!
#11 Store toys in portable baskets
Plastic, wicker or fabric baskets are perfect for storing toys, books or a doll's house together in one place. They also make clearing up easier as you can label each basket. They can even accompany you on a trip to the grandparents! Why should the kid have to decide on one toy when they can take them all!
#12 Create a picture wall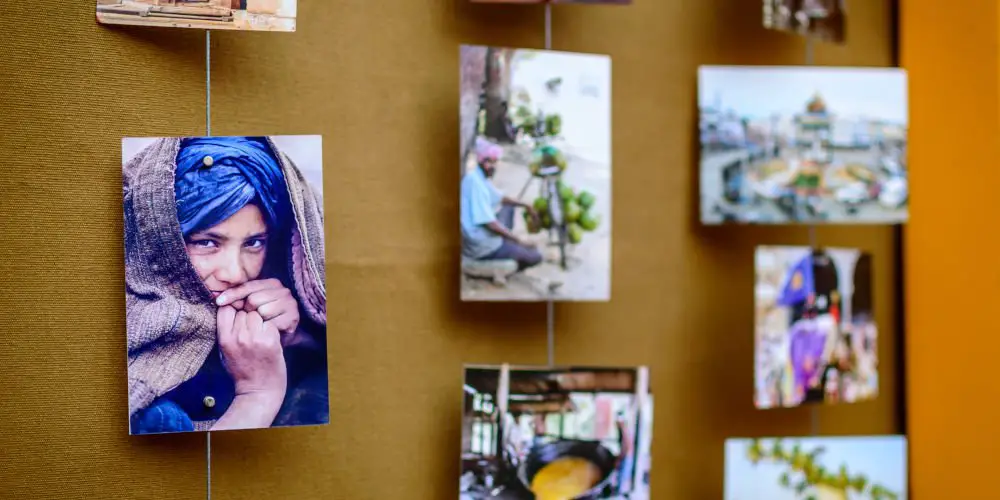 Photos are a snapshot into your life. You'll hold those memories close while material possessions will invariably break or be forgotten. Teach your kids the importance of remembering key events and people by allowing them to cover a bedroom wall with photos.
Not only does this allow them to personalise their room, but it's also fairly cheap art that holds significant personal value. You'll be a super proud parent!
#13 Homework cupboard
As your kid grows, they'll down toys and start needing space for crafts, games and sadly, homework! The cupboard that was once full of toys, can be repurposed into a homework station.
When it needed, you can open the doors, pull out the chairs and let the kids get to work, under your watchful eye! And yet, it folds neatly away when it's playtime or friends come over to hang out.
#14 Don't forget under-bed storage!
The space under the bed usually is left empty. But why waste this space, especially as each centimetre counts! So look for beds with built-in storage such as Divan or daybeds.
You could use a raised bed that has enough space for a few, small plastic boxes underneath. It's worth hiding the boxes behind a piece of light coloured fabric, which can tuck under the mattress and flows down to the floor.
#15 Incorporate their ideas into your child bedroom interior design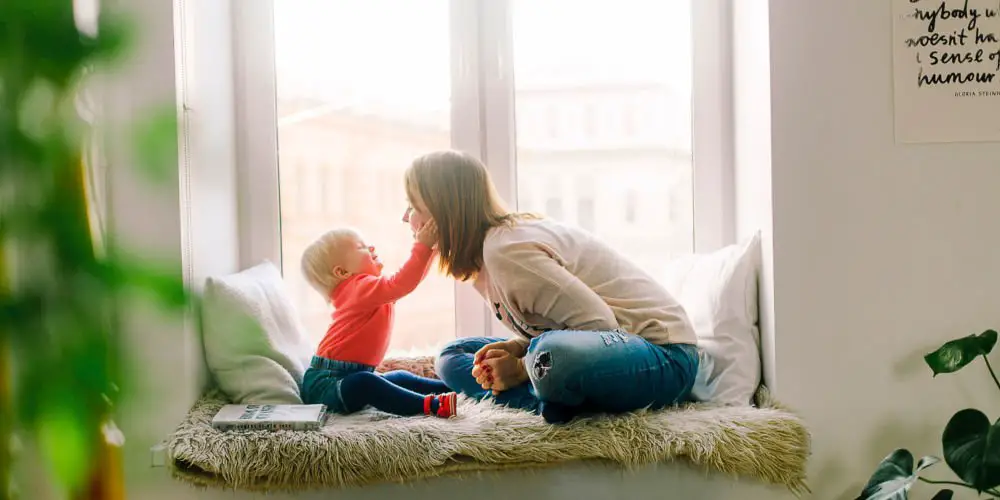 As a personal space, it's worth asking your kid what they want and uses these child bedroom interior design ideas to inform your choices. Doing so will help them feel at home and like their bedroom was created especially for them. They could even help with decorating!
#16 Add a comfy chair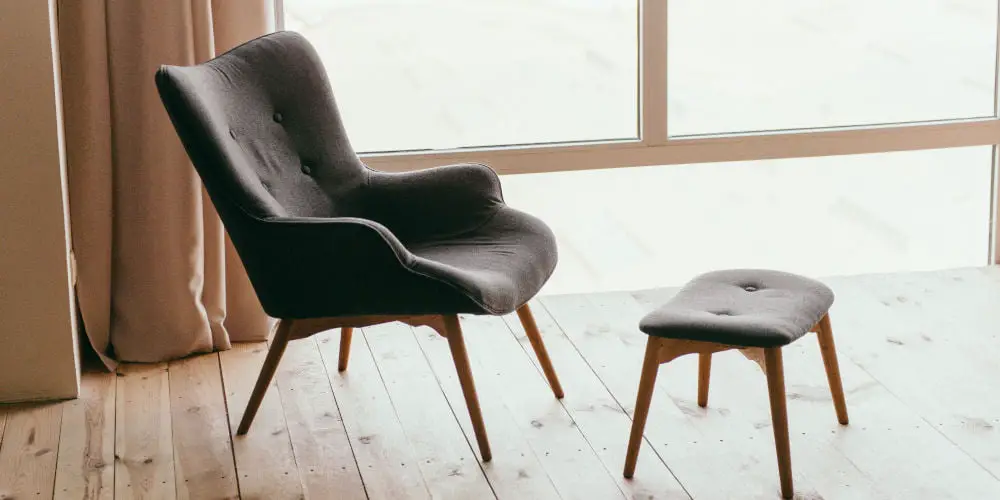 Whether you have a newborn, a toddler or teenage, having a comfy chair is a worthwhile investment and could even become a prized possession. Over the years, you'll enjoy reading together, comforting them after a nightmare and solving their problems. Any child bedroom interior design should include a large comfy armchair that you'd be happy to sleep in.
#17 Give them space to escape!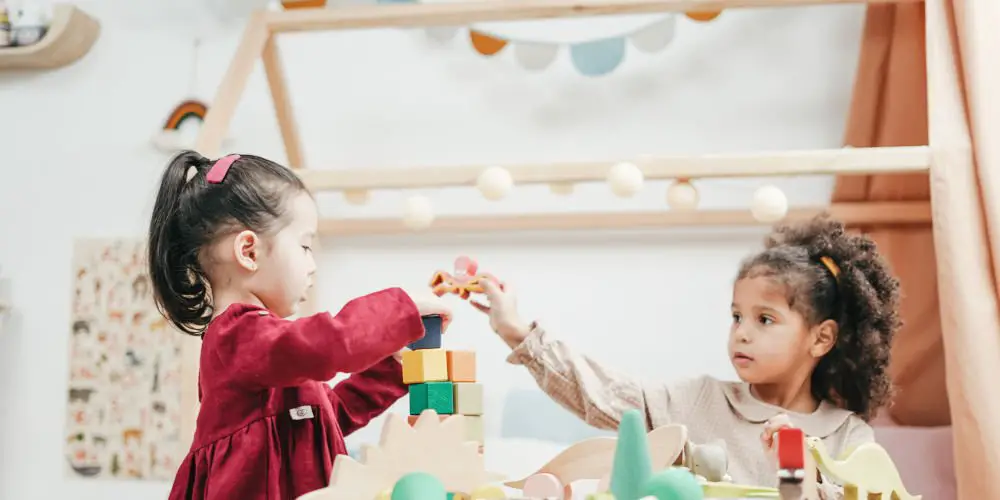 We all need space to hit the pause button and refocus and so in child bedroom interior design it's worth considering how you can include this element. You could build a reading nook, where you and your kids can curl up with a book or maybe erect a teepee that can act as their own fantasy-land.
#18 Create additional storage with picture ledges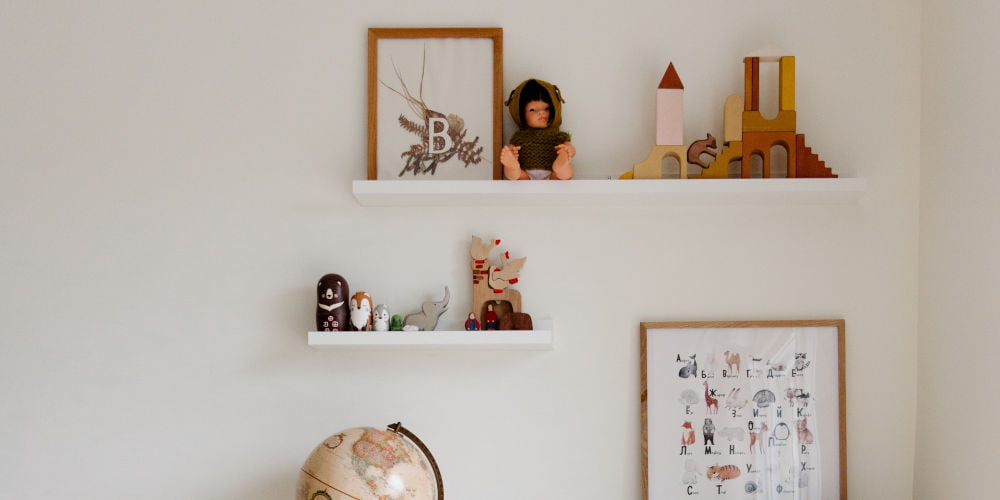 Both picture ledges and wall-mounted shelves are ideal for small bedrooms as they take up a tiny space yet can display a ton of decorative accessories. Use them to display your child's favourite books, toys or memento.
Be careful not to position anything heavy or electrical at a height where little ones will be able to reach them and pull them down on themselves.
#19 Multi-functional storage system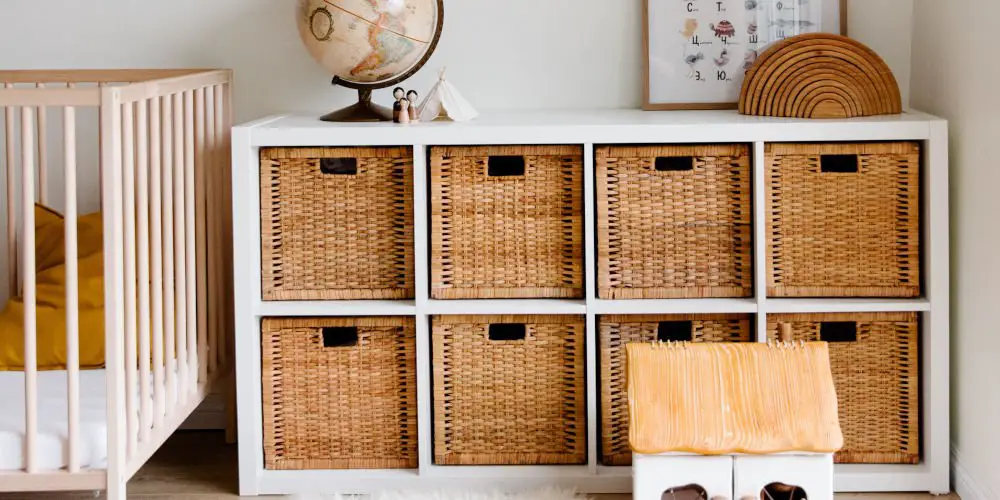 A key to an effective child bedroom interior design is storage, and nowhere does this matter more than in a small bedroom. The best multi-purpose storage system is one that can be adapted to suit your space and storage needs both now and in the future.
Ikea offers a range of storage systems that are all highly versatile. Many feature multiple elements that can be changed up as your child grows.
#20 Invest in one special piece of furniture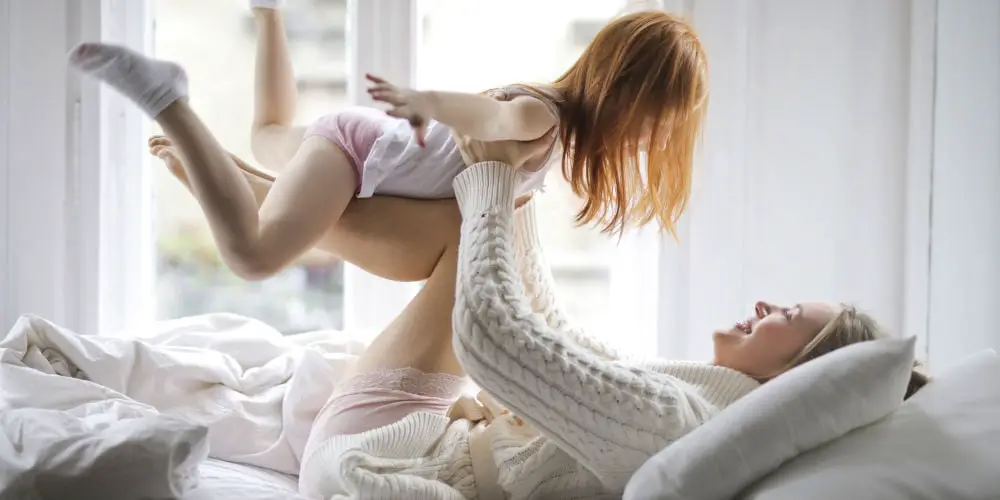 Even with a limited budget, you can still hunt down a piece of furniture that will be yours for eternity and will make your child bedroom interior design extra special. You'll need patience and persistence, but it'll be worth it! You could find an antique wardrobe, a vintage sofa or a quirky bed frame.
Don't worry if you don't have time as you can always repurpose existing furniture with some DIY and a little imagination!
#21 Bonus – Incorporate smart home technology
The idea of incorporating smart home technology into your kid's bedroom might seem either stupid or like you're on the verge of paranoia. However, you can use the Google Nest Hub as a baby monitor, for example, to keep an eye on your little ones, regardless of their age!