Will Chromecast work with VPN?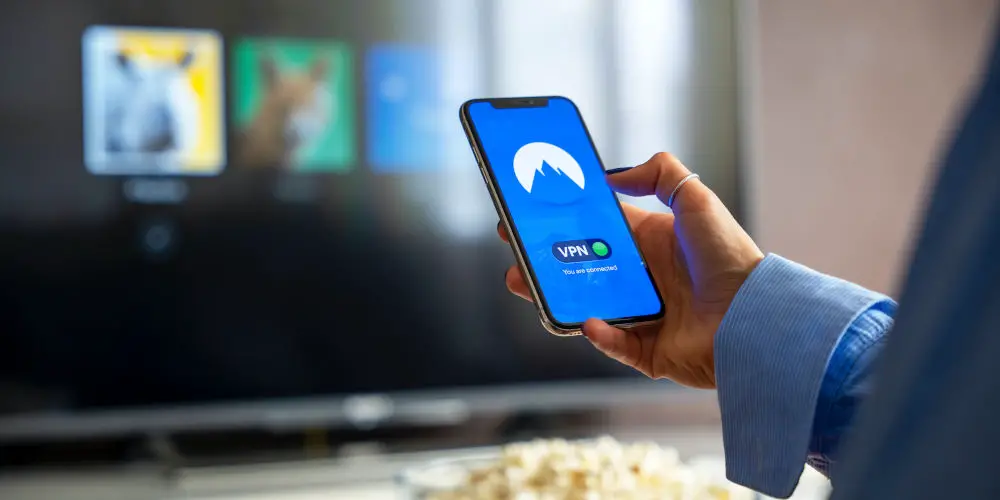 Have you had a friend mention a new TV show in passing, only to find it's not yet available in the UK? Probably, especially if you have friends in Europe or the USA. You might consider using a VPN (Virtual Private Network) to mask your true location. But will Chromecast work with VPN?
The Google Chromecast range is magnificent. You can stream content from pretty much any device onto your TV using this tiny yet powerful device. You no longer need to huddle around your phone to view holiday snaps or enjoy streaming content from such services as YouTube or Netflix.
There's one big issue when streaming content and using a Chromecast, known as geo-blocking. What this means is content is restricted by country. Some shows you can watch might not be available in the US or EU, and vice versa.
VPN mask your true location, allowing you to appear like you're in a completely different county. So, using a VPN, you can access even more content, some of which will never be available in the UK or might appear in a few years!
There is one snag. None of the Google Chromecast devices support VPNs as they don't have configurable network settings. Thankfully, there is a workaround that should work. You need a VPN that works on your router and is designed for streaming.
As we explore if a Chromecast work with VPNs, we'll look at the steps you need to take, including finding and installing the right VPN to use with your Chromecast.
A brief overview to using a VPN with Chromecast
Identify the type of router that you have
Choose a VPN that is compatible with your router
Sign up for your VPN and go to the set up guide
Follow the instructions to set up the VPN on your router
Connect to a server and open the Chromecast app
Why use Chromecast with a VPN?
Depending on your location, you'll be able to view a different selection of content. YouTube, Netflix, Amazon Prime and other streaming services all do this. Sometimes this is due to the licencing, marketing, or budgets.
If you're in the USA, you can't access BBC iPlayer. The same is true for us, Brits and Hulu (it's only available in the US). These restrictions apply to your Chromecast as well. It will only stream content it's allowed to, including live TV.
Thankfully, by installing a VPN on your router, you can change your location and get around these restrictions. A VPN isn't just helpful for streaming content from multiple sources. They offer plenty of other important features, like privacy and protection.
As a VPN protects your anonymity while you visit websites, stream shows or download films, tracking your actions becomes impossible. Also, they safeguard your data by using strong encryption that can't be breached by cyber thieves and hackers.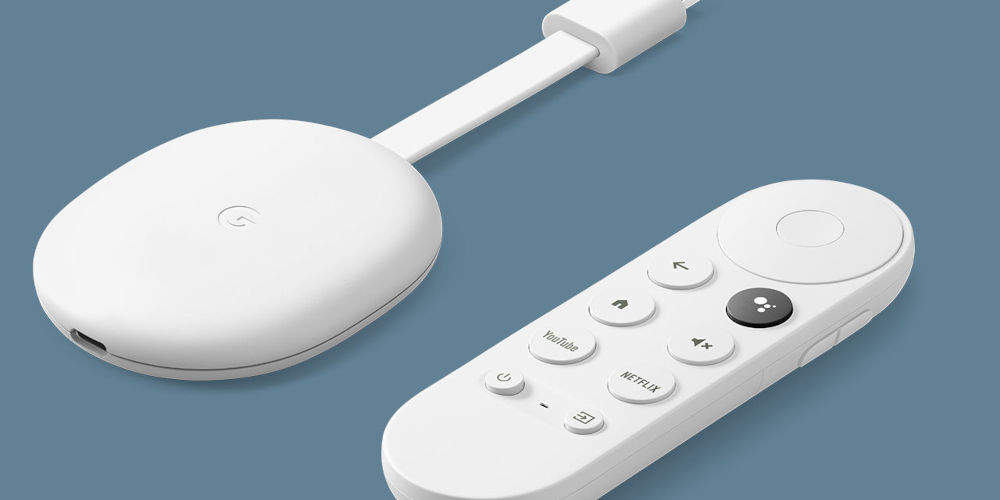 How to install VPN to use with a Google Chromecast
There are two ways you can install a VPN to use with your Chromecast. You can either set up a reputable VPN directly on your physical Wi-Fi router; or create a virtual router using your PC or Mac.
Your best options will depend on what router you have, how experienced you at with programming software, and the VPN you intend to use.
Installing a VPN on a physical router
It sounds more complex than it is. But installing a VPN on a physical router is simple, and will allow you to stream content from all over the globe onto your TV using a Chromecast.
Find out what type of router you have. Be aware that not all routers are VPN-ready. Different routers support different VPNs. So, do your homework
Pick a VPN that is compatible with your router
Sign up for your VPN
Locate the set up guide for your router
Follow the instructions and set up the VPN on the router
Once completed, all devices connected to that router will be secure and all data encrypted
Connect to a server and open the Chromecast app
Follow the on-screen instructions
Enjoy watching a movie or TV show!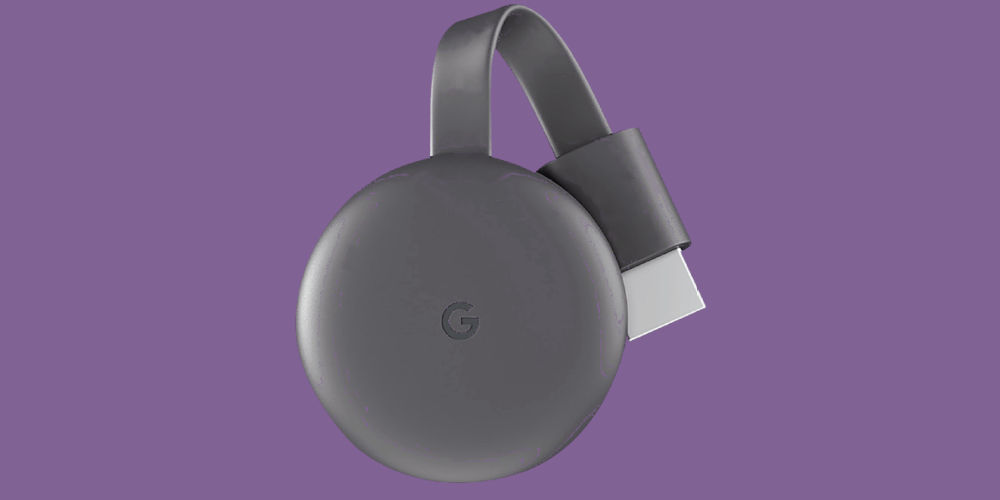 Setting up a VPN on a virtual router
If your router is not compatible with your preferred VPN, or you don't fancy setting it up, you can set up a virtual router VPN connection using your Mac or PC instead.
You first, need to sign up for a VPN and download the software onto your PC or Mac. Next, you can launch the VPN and connect to your chosen server.
Installing a VPN and Chromecast with your PC
Type Windows + S to launch the search bar on your PC
Type cmd to open Command Prompt
Right click on Command Prompt and select Run as administrator
Type the following: netsh wlan set hostednetwork mode=allowssid=NETWORKNAME key=PASSWORD
Set the following values to name your virtual router:

ssid=[choose a name for your network]
key=[choose a password for your network]

Press Enter
You should now see the following message:

The hosted network mode has been set to allow
The SSID of the hosted network has been successfully changed
The user key passphrase of the hosted network has been successfully changed

Type the following in the command prompt: netsh wlan start hostednetwork
Click Enter
The following message should now be displayed: 'The hosted network started'
Right click the Wi-Fi icon at the bottom right corner of your screen and go to Open Network and Sharing Center
Go to Change adapter settings
Right click on the VPN connection you have created and go to Properties
Go to the Sharing tab

Check the box beside 'Allow Other Network User to connect through this computer's internet connection'
Check the box next to 'Allow other network users to control or disable the shared internet connection'
Under Home Network Connection, select the connection you have just created

Click OK
Turn on the Chromecast app and follow the instructions to set it up
When you reach a screen that reads: 'Connect Chromecast to your Wi-Fi', you need to select the virtual router that you have created
Enter the password for your virtual router
Click Set Network
You are now connected to your VPN-enabled virtual router!
Installing a VPN and Chromecast with your Mac
Head to System Preferences and click on Sharing
In the Sharing menu, select Internet Sharing on the left panel. The internet sharing options will appear on the right side of the screen.
Input the following settings:

Share your connection from: [the L2TP VPN connection you just created]
To computers using: check the box for Wi-Fi

Select Wi-Fi options and enter these details:

Network name [choose network name]
Channel [leave as default]
Security: WPA2 Personal
Password [choose a password]
Verify [re-enter your password]

Click OK
On the Sharing menu, check the box next to Internet Sharing. You will now see a prompt asking you to turn on internet sharing
Click Start
Once internet sharing is activated, a green light will appear next to the text: Internet sharing: on
Turn on the Chromecast app and follow the on-screen instructions for set up
When you get to the screen that reads Connect Chromecast to your Wi-Fi, select the virtual router that you have set up
Enter the password for your virtual router
Click Set Network
You are ready to go!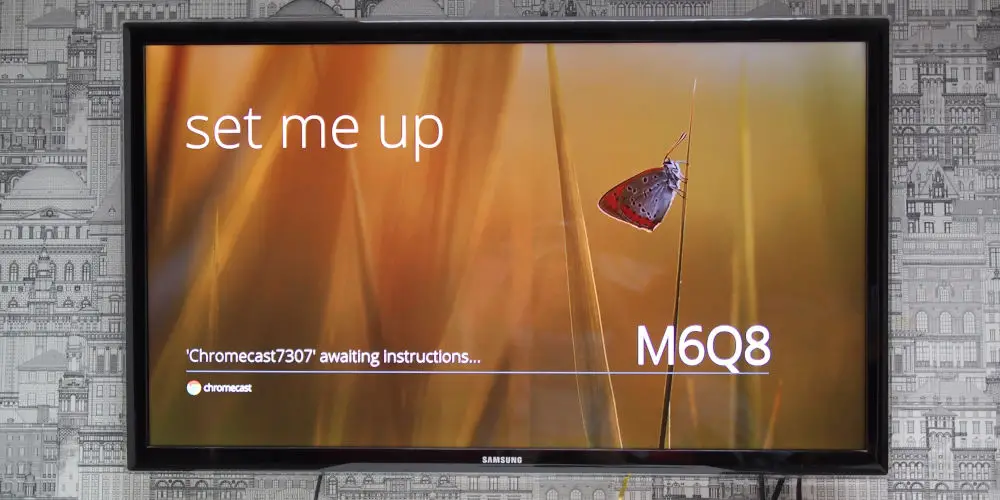 Free VPNs vs Paid VPNs
While you can use Free VPNs to stream content using a Chromecast, they are limited. So, you might find that they make streaming content impossible. Any limitation on your available bandwidth will stop you from watching your favourite videos, movies and TV shows.
A free VPN only allows access to a limited number of servers, causing slower data transfers between your system and the VPN server. Slower data transfer means extended buffering time and delayed playback. Both are extremely frustrating, especially if you're watching live TV.
Plus, many free servers aren't configured to bypass VPN blocking protocols on streaming services such as Netflix. So you'd be unable to watch the content you want, rendering the whole exercise useless.
Instead of becoming frustrated with the limitations of the free services, you should invest in a paid VPN service. Most paid VPNs offer a free 7-day trial, allowing you to try before you buy. Others will refund you in full if you cancel within 30 days.
Paid VPNs that work with Chromecast
NordVPN
You can use NordVPN with your Chromecast by connecting to a physical or a virtual router. NordVPN is excellent with Chromecast as offers multiple servers to help you bypass geo-restrictions.
ExpressVPN
For streaming, ExpressVPN is ideal as it offers fast speeds, outstanding security, and excellent customer service to help with any router connection issues.
Surfshark
Highly affordable, Surfshark has a huge global server network. It works with 32 Netflix regions, including the US and uses a well-designed app backed up by helpful 24/7 customer service. That said, it can suffer from slow download speeds, and there's no dedicated app for routers.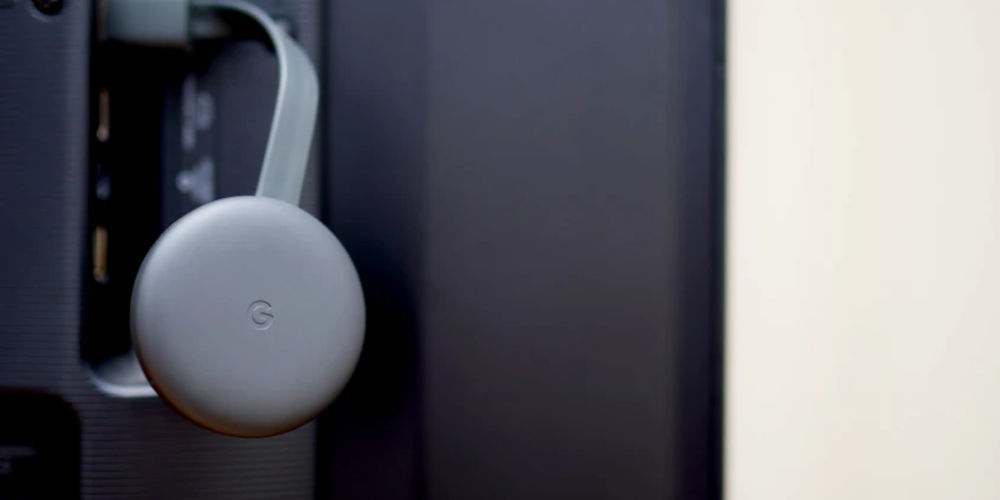 FAQs
Can I use a Smart DNS with Chromecast?
Unfortunately, you can't use a Smart DNS with any Chromecast device. All Google Chromecasts are hardwired to only communicate with Google's DNS servers. Even if you configure your router to use your VPN's Smart DNS tool, your Chromecast will still use Google's DNS servers.
Why can't I cast when using a VPN?
Your phone does not stream the video, it simply tells your Chromecast where to find the file. So, for you to be able to cast content onto your TV, both devices need to be connected to the same network.
If only your phone is connected to a VPN, the Chromecast cannot receive the content, and the video will fail to load. Solve this issue by connecting both your phone and Chromecast to the same VPN server.
Can I change my Google Play country with a VPN?
You can easily change your Google Play region when using a Chromecast VPN. Follow these steps:
Connect to a VPN server in the country with the app you want
Open Google Play Store
Search for the app from within Google Play.
You can now download Android TV apps that are only available in certain regions, including Hulu.
So, does Chromecast work with VPN?
You can easily watch your favourite TV shows, movies and videos using a Chromecast with a VPN. In addition to accessing a wider array of titles, a VPN will let you stream in privacy without your ISP tracking your every move.
By setting up your Chromecast with a VPN, you now have a fully smart TV without the cost. Plus, you can watch content from all over the world. As you're not held back by geo-blocking, you're free to cast whatever you want wherever you are.