How to watch live TV on Chromecast in the UK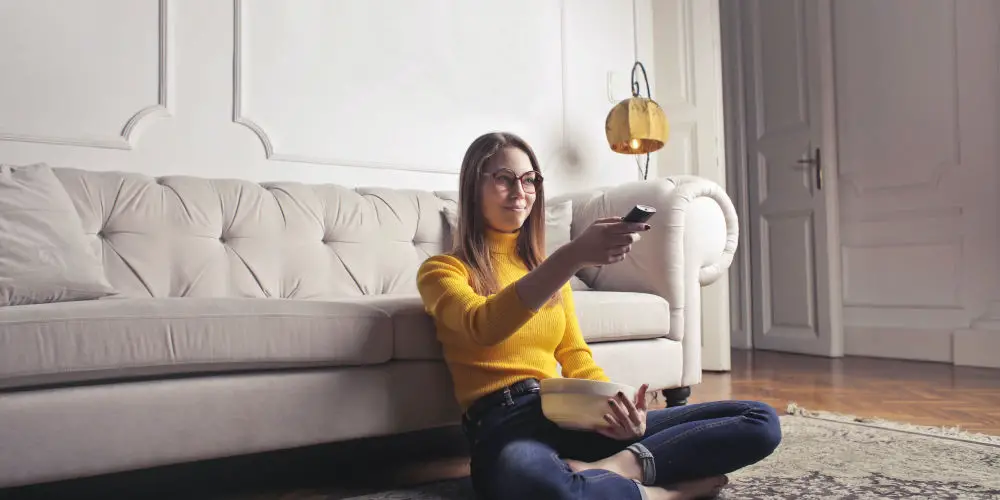 You can find a Chromecast or Fire TV Stick in most homes these days. Both are surprisingly powerful for what looks like a USB stick. Most people use their Google Chromecast to stream content, yet few consider watching live TV. Here's how to watch live TV on Chromecast in the UK.
Chromecasts are highly affordable devices that turbo-charge any TV, allowing you to access a wide range of content and sources. You can watch YouTube videos, content from Netflix, your photos and files saved on your Google Drive, and more.
Many people don't consider or research whether it's possible to watch live TV on Chromecast in the UK. Thankfully, this guide should answer your questions.
How to Watch live TV using a Chromecast
The easiest way to watch live TV on Chromecast is to download a live TV streaming app such as Freeview or TVPlayer on your phone. Simply, open the app, find a channel you'd like to watch and tap the casting icon. Within seconds, you'll be watching live TV using your Chromecast.
There are plenty of live TV streaming apps that are compatible with Chromecast. As with other apps, your phone or tablet becomes the remote, allowing you to control what you watch.
Many people misunderstand how streaming sticks work. None have built-in apps or much local data storage. Instead, they act as a receiver. When you hit play on your phone or tablet, it sends a pack of data to your Chromecast that tells it where to find the content.
It's then down to your Chromecast to load the content and begin to play it. You might notice a slight delay when hitting pause. Again, this is because your phone/tablet is sending a data package to the Chromecast, which it then processes and pauses the content.
If you don't see a casting icon on the app, that particular app isn't compatible with Chromecast. So, you'll either try another TV-streaming app or the method we discuss below.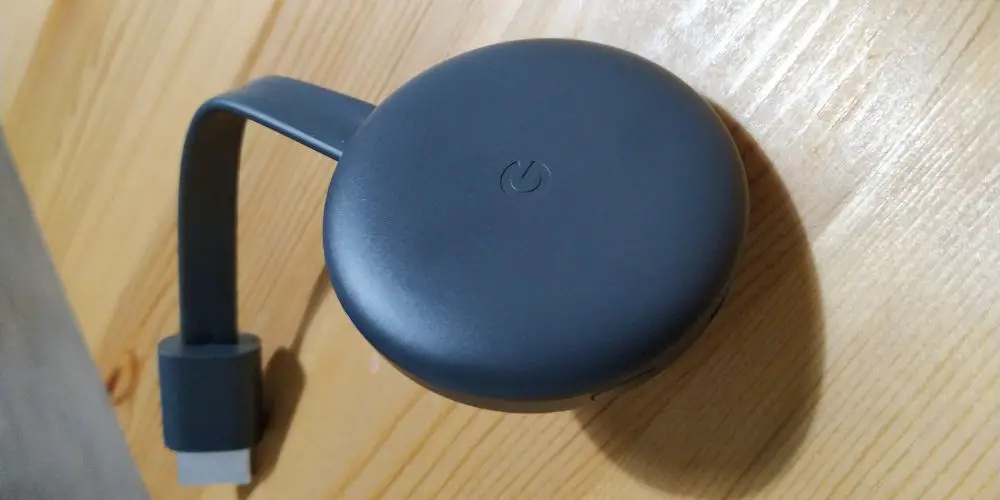 Use an app to watch catch up TV on Chromecast
There are many TV apps and services that support Chromecast. If you see the cast icon when loading any of these TV streaming apps, you're a few taps away from enjoying content on your TV.
Here are some of the most popular apps you can download on your smart device to watch TV:
BBC iPlayer
Enjoy live programs and catch-up content from BBC channels, including BBC One, Two, Three, Four, BBC News, CBBC, etc. You can even enjoy watching BBC iPlayer abroad.
ITV Hub
Access to on-demand movies, TV shows, and kids' programs. You can even watch ITV, ITV2, ITV3, ITV4, and ITVBe live using the app. On Holiday, you can catch up with your favourite shows as you can watch ITV Hub abroad!
All 4
As the streaming service from Channel 4, you can watch on-demand box sets, live streaming of Channel 4 and its sister channels, including E4, More4, Film4, and 4Music.
My5
From Channel 5, My5 is their free on-demand service. Access on-demand shows and made-for-TV films. You can also watch live Channel 5, 5USA, 5Star, 5Select, and Paramount Network channels for free.
NOW TV
It's a subscription-based OTT live TV service offering premium entertainment, sports, lifestyle, and kids channels with affordable TV passes. NOW TV also unlocks the gate to a massive library of on-demand content.
UKTV Play
UKTV Play provides ad-supported access to 100+ box sets as well as the option to stream the live Dave, Yesterday, and Drama channels.
TV Player
Watch 30+ free-to-air channels from BBC, ITV, Channel 4, Channel 5, MTV, Paramount, and other networks. It is a monthly subscription service, but you also get access to 15 premium channels that aren't available on Freeview or Freesat.
Use a streaming app
You're likely already using streaming services such as Netflix, YouTube, and Amazon Prime (Free 30-day trial) with your Chromecast. These tend to work much better than free TV-streaming apps. Plus, YouTube is an excellent source of both pre-recorded and live content from all over the globe.
You could use a VPN with your Chromecast and enjoy access to even more services, including YouTube TV (85+ TV channels and not available in the UK), Hulu, and HBO max.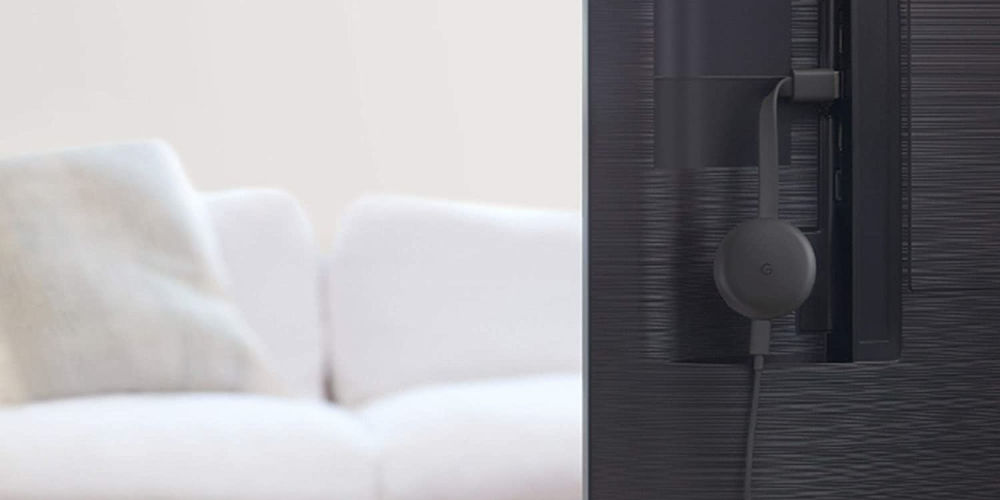 Use Chromecast to mirror screen or tab to your TV
Chromecast allows you to mirror the screen of any device connected to the network. You can also cast Google Chrome tabs onto your TV. So, you can use Google Chrome to load an internet-based TV website on a laptop. Simply, click the "Cast Tab" icon to send the tab to the Chromecast.
You might also find some computer programs that allow you to stream content that display the cast icon, allowing you to use your Chromecast.
These screen-mirroring methods are best for showing people pictures or Videos you already have saved. But we don't recommend attempting to watch live TV using either of these methods as you're likely to encounter stuttering and framerate issues.
If possible, always try to use the official casting feature on the program or app you're using to watch TV.
Most phones allow screen mirroring, but you must stay on that app or what you'll see on the TV will change as well. You might need to rotate your phone to landscape mode for the TV to become full-screen.
Try this if you have a smart TV
If you have a smart TV with internet and can install apps, you could try installing any of the apps we mentioned above directly on your TV. You'll then be able to watch live TV without needing additional cables, a set-top box or having to pay subscription fees.
Please note, not all smart TVs allow you to add or remove apps. So if you're unsure, do some research or ask for advice.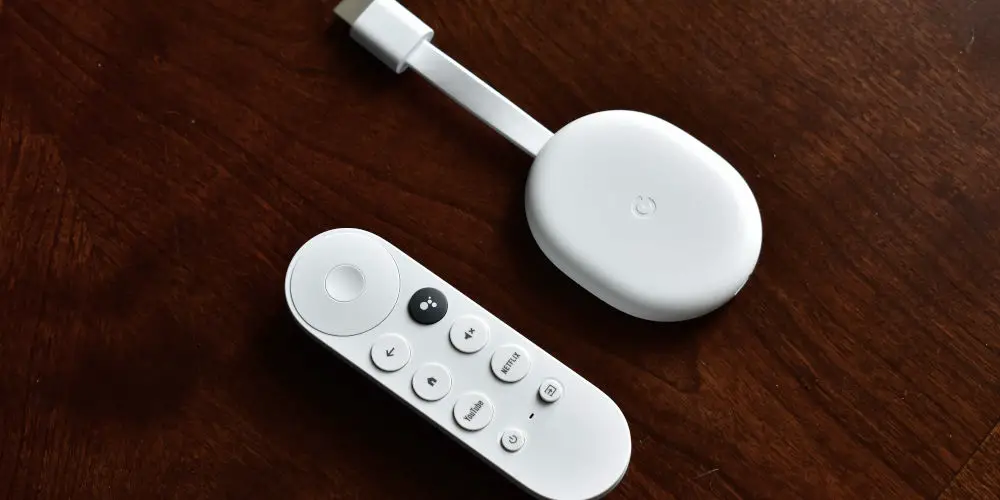 Does the latest Chromecast with Google TV allow you to watch Live TV?
Sadly not. The Chromecast with Google TV has a new interface, but there is no native way to watch live TV in the UK. So, you'll still need to use a broadcaster's own apps or a third-party app like TVPlayer to watch live TV on the device.
That's how to watch live TV on Chromecast in the UK
Being able to watch live TV on Chromecast is easier than you might think. All you need is a TV app. Of course, you can access an endless amount of content using the YouTube app that you can cast onto your TV using your Chromecast.
It's also worth researching internet TV services as plenty are available with both free and subscription services on offer. Regardless of how you end up using your Google Chromecast, you can easily watch live TV using it.
Did you know there's a secret remote? Here's how you can find the hidden Chromecast remote!