What Control4 music services are available?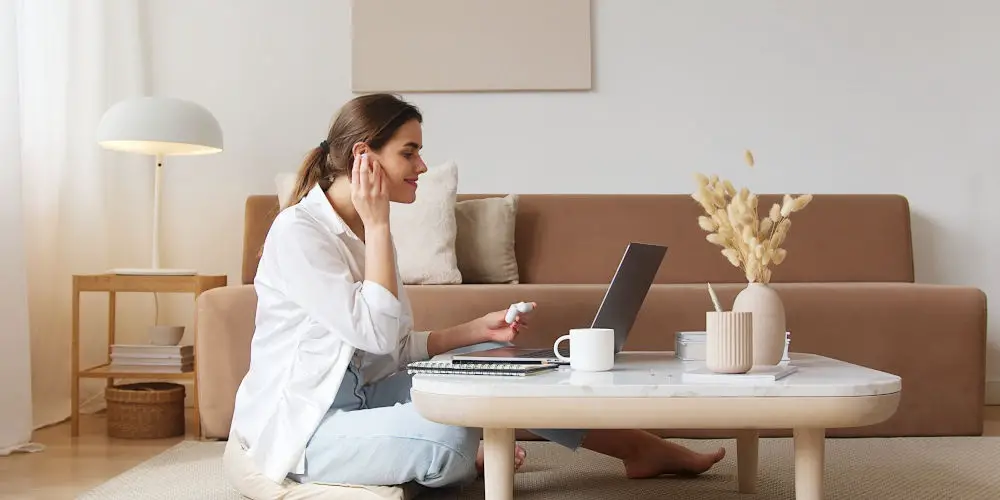 Thanks to its simple, intuitive system, Control4 can make managing your home easier. At your fingertips, you can control your lighting, alarms, intercom, music and more. There are plenty of Control4 music services to enjoy listening to in your smart home.
Offering multi-room audio as standard and seamless Sonos integration, Control4 enables different people to listen to their favourite songs without interfering with the person in the next room. Yet with a few taps of the app, you can play the same song throughout your home.
Control4 music services enable you can access a myriad of different sources, all within the app. These include streaming services, digital radio stations, CDs, and more. You no longer need to flip between apps to find and listen to your favourite songs.
Let's explore how to play music with a Control4 smart home system. It's worth pointing out that different services are available in the UK than the USA.
Spotify
As one of the best ways to stream all of your favourite music, Spotify is easily the world's most comprehensive music library, with free and paid plans available.
You can create individual playlists, share playlists with friends, follow other users to allow for an easy transfer of music, and so much more. Spotify will even send new music suggestions based on your listening history.
You can add up to ten Spotify-compatible devices to your Control4 system. These allow you to send independent streams to different speakers throughout your house.
Stream music from Spotify on up to ten different devices with your Control4 system. It's ideal for families who have multiple people using a single Spotify account or if you have multiple accounts.
TIDAL
With TIDAL's lossless audio experience, you can enjoy your music the way the artists intended with High Fidelity sound quality. TIDAL is now available in all Control4 systems (OS 2.7 and above). Start your free trial today.
Choose from millions of tracks, and get behind the music with expertly Curated Editorial recommendations, album presentations, playlists, articles, features and interviews by experienced music journalists.
Easily access your playlists and favourites, or search for your favourite artists, albums or tracks to play. You can also browse and play recommended tracks, albums or playlists for any occasion.
From the Control4 app, you can use TIDAL music to deliver killer sound throughout your entire house; or in just the rooms you choose.
Apple Music
Enjoy high-quality streaming with Apple Music, which offers 90 million songs, over 30,000 expert-curated playlists, live and on-demand radio stations, and many exclusives. You can even request any song, album, playlist or station simply by asking Siri.
While no free plan is available, the paid options are available. Take advantage of a free trial with no commitment before deciding on a paid plan. Easily add Apple Music to your Control4 smart home.
Amazon Music
Another superb streaming service that works with Control4 is Amazon Music (FREE 30-day trial). If you already subscribe to Amazon Prime, Music is included in the package, along with Video and many other benefits.
Similar to TIDAL and Spotify, Amazon Music offers both free and paid plans that allow you to access millions of songs, radio stations and curated playlists.
Deezer
Use Deezer to access over 73 million tracks worldwide and other audio content like podcasts. You even get curated recommendations and Deezer Originals exclusives.
Listen to music online, collect your favourites, create playlists, and share with friends, all for free. You can also download all your favourite music and listen offline with Deezer Premium, Deezer Family and other plans.
Connect your Deezer account to your Control4 smart home system, and listen to your favourite music in lossless FLAC quality.
Play music from a hard disc, memory stick or media player
Using the built-in My Music (Digital Music) function, you can listen to your digital music collection via your network-attached storage (NAS) devices. Select tracks by artist, album, genre, and more. You can also create and manage playlists.
You can even connect your iPod to your Control4 system and play any music saved on your device.
Traditional radio
Granted, Traditional radio is a little old school but is still an easy way to enjoy music, whatever your age or favourite genre. Control4 has made integrating traditional radio into the systems effortless, meaning you can enjoy both AM and FM radio with ease. Simply, select the Tuner icon on the Control4 app.
CDs
If you were born before the year 2000, you'll probably still have a CD collection or even a vinyl record collection! While neither of these are the most high-tech option, people still love them and so can be used with a Control4 system.
You can easily integrate CDs into your smart home system, allowing your entire family access. Control4 offers a CD changer device, so it's worth asking your dealer for more details. When you're ready, there are step-by-step instructions on using your CD changer to enjoy your favourite music.
Satellite Radio
Listening to satellite radio from your Control4 system has never been easier, thanks to the Control4 Multi-Tuner. As the name suggests, satellite radio uses modern technology to broadcast stations from all over the world. Unlike traditional radio, there's no interference.
There are thousands of stations available, compared to the handful available with traditional radio. One of several Control4 music services available, satellite radio offers many benefits.
TuneIn
Another one of the Control4 music services you can access is TuneIn, which brings together live sports, music, news, and podcasts. With your Control4 system, TuneIn comes installed. Use your MyHome app to listen to your favourite TuneIn stations or shows.
TuneIn isn't as good as it once was in the UK. The BBC removed their radio stations and podcasts from the service. They were also sued by the Music industry over multi-region rights. However, it's worth trying the free TuneIn plan and upgrading if it makes sense.
Enjoy your favourite Control4 music services
Control4 makes enjoying music painless as you can access a variety of sources using the app, including radio, CD, streaming services and even your iPod. With so many Control4 music services available, you can easily listen to any genre, artist or song.