Can you connect Control4 with Sonos smart speakers?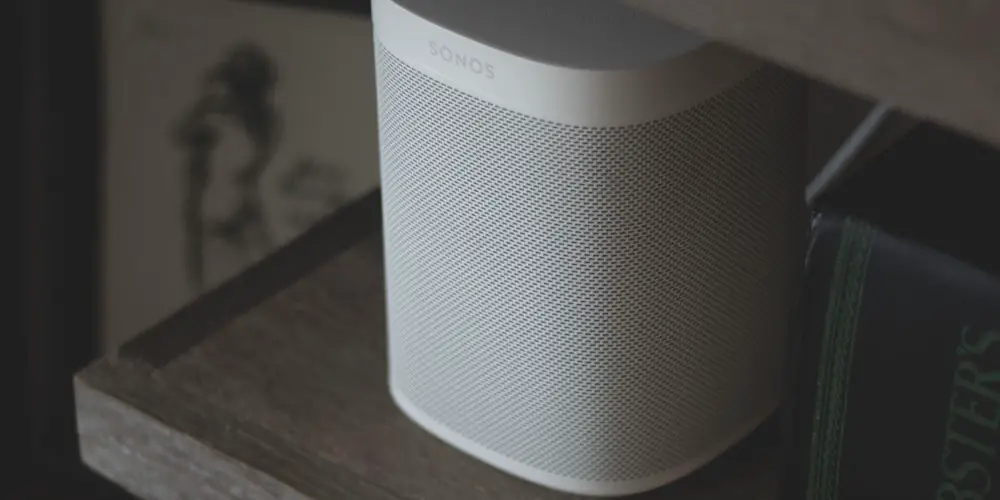 If you want to enjoy music throughout your home, you'll need a multi-room audio system. Control4 offers such a system as part of their home automation ecosystem. However, if you already love Sonos smart speakers, you'll want to know if you can connect Control4 with Sonos.
Thankfully getting Control4 to work with Sonos is straightforward, allowing you to choose between the two multi-room audio systems while still using Control4 to operate your speaker system. It's the best of both worlds.
Let's explore why you might prefer to use Sonos multi-room audio, connecting Control4 with Sonos speakers and how to control the combined system.
Control4 audio system vs Sonos
It's worth starting by pointing out the obvious. Control4 offers a robust multi-room audio system that uses a wired infrastructure, just like the rest of their ecosystem.
Using custom-designed Triad Speakers, you have the option to use in-ceiling speakers, bookshelf speakers and weatherproof speakers for outdoors. There is no Triad product line as each speaker is custom built to the end-user's requirements.
Control4 connects with a range of music services. These include CDs, traditional and satellite radio, and all of your favourite streaming services such as Spotify, Tidal and Amazon Music.
Plus, you can control the system using the Control4 app, remotes or touchpads. With a few clicks, you can route music to a specific speaker or combine them all into a party system.
As such a flexible option, you might wonder why someone would pick Sonos instead of Control4.
Sonos offers an array of wireless compact high-fidelity speakers that only require mains power to work. So, you can easily move your Sonos gear around your home or add new speakers with ease.
Sonos can stream music from over 50 different services, including Spotify, Tidal, Amazon music and thousands of radio stations. If you're an audiophile, you'll be glad to know that Sonos speakers also support high-resolution audio.
To add another speaker to your Control4 system, you'd need to work with a dealer to order a custom speaker. They would then have to lay cables and configure the speaker into the system.
Some Sonos users feel they offer better-sounding speakers than the other options and are just as flexible. To them, it's worth trying to find a way to connect Control4 with Sonos as is the best of both worlds.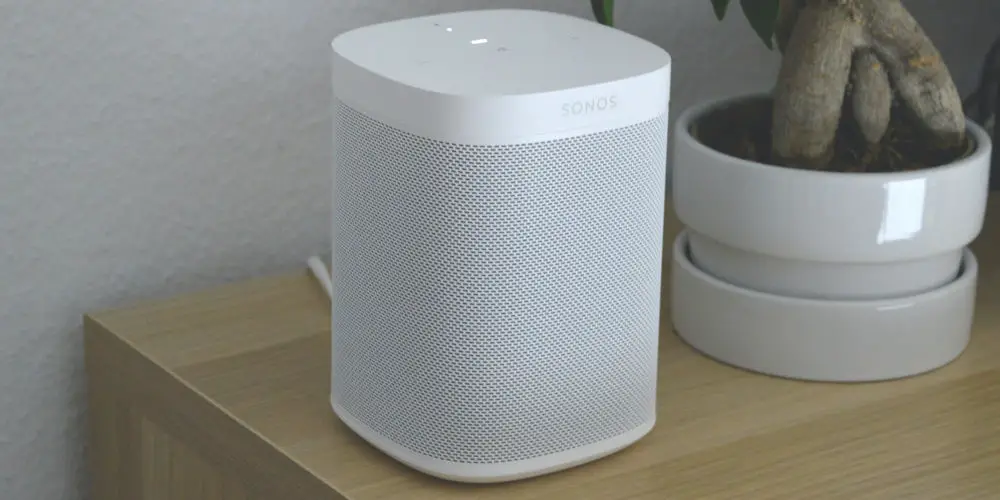 A single multi-room speaker system
Sonos makes it simple to integrate other manufacturers' speakers into a system. Using the Sonos Amp, you can power your analogue speakers and enjoy all of the features of the Sonos ecosystem, including streaming music and using these speakers in a multi-room audio system.
With your phone, you can select your favourite music on Spotify or Amazon Music (30-day Free trial), for example, and listen to your songs on a single speaker or throughout the entire house.
And, if you love listening to vinyl records, you can use the Sonos Port to connect your turntable to the system and still enjoy your favourite LPs.
Manage your system from a single app
No one likes to use multiple remotes or apps, which puts people off using different manufacturers together in a single system. Of course, you're free to use Sonos' fantastic app or use voice control, but you can operate your speakers using your Control4 system.
By controlling your Sonos set up using the Control4 app, you can adjust your music in the same place as lights, blinds, heating, and more. You can use the Control4 app on your phone, tablet or one of the Control4 touchscreens.
By combining Control4 with Sonos, you can adjust your lights and music simultaneously. You can even tell Alexa to set the house for dinner. Instantly, the lights will dim, music will start, the temperature will adjust, and the atmosphere is exactly what you imagined.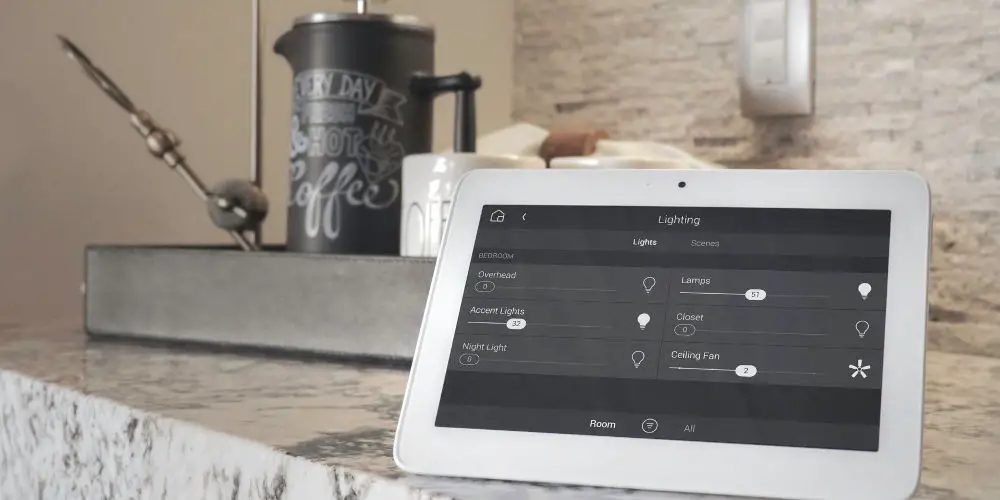 Creating custom scenes in Control4 that incorporate Sonos
Control4 offers you the ability to create custom scenes that you can recall at the touch of a button. For example, a "Party" scene can instantly change your LED lights to fun colours and turn on your party playlist.
In your cinema room, a "Movie" scene will lower your motorized blinds, dim the lights, and turn on your projector, AV receiver and speakers. The When>>Then feature allows your technology to react to each other like dominoes.
Building custom scenes is easy with Control4 4sight, and you don't need to hire your dealer to help. Yet they are powerful and make life even better!
That's how to combine Control4 with Sonos
By combining Control4 with Sonos, you can create a highly flexible multi-room audio system that's easily adapted to your needs yet still operated from a single point.