How do multi-room audio systems work in the home?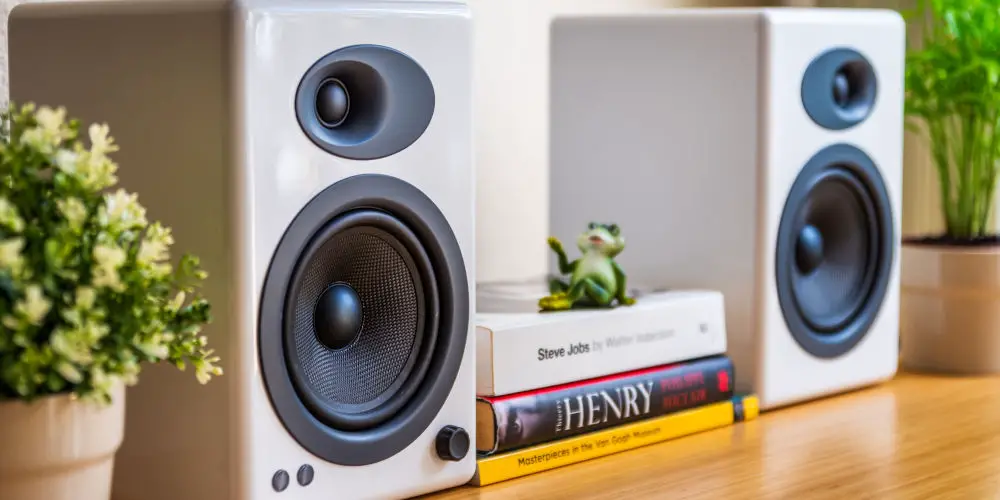 Imagine music followed you as you walked around your house. Well with a multi-room audio set-up this is and more is possible. But how do multi-room audio systems work and should your home have one?
In years gone past, installing a multi-room audio system was expensive as you'd need to run wires between rooms. And while there are many superb wired systems available, most people today use wireless powered speakers as the basis of their system.
With a multi-room audio system, you can wander between rooms and still enjoy your favourite album, catch up on the latest podcast or sing along with that one tune that always makes you smile. Even hosting parties are easier, as you can play the same song throughout the house!
Yet with the tap of a button, different rooms can play something separate from the rest. This means the family can enjoy their musical preference in peace yet you can link different rooms together and enjoy music over a wide area!
If you believe this will cost you a small fortune, then you'll be surprised. You could create a wireless multi-room system starting from £500. A wired system will be more costly but for around £5,000, you can enjoy music in the key rooms of your home.
As more of us embrace streaming music (try Amazon Music Prime for 30 days FREE) rather than owning it, multi-room audio systems make listening to music even easier. Let's explore how do multi-room audio systems work in the home?
Understanding the basics
There are two systems available for multi-room audio: Wired and Wireless. They have different pros/cons, considerations and costs.
There are a few basic questions you should try to answer at before you invest a penny.
What kind of finish do you want?

Are you happy to have speakers on show, or
Do you prefer concealed speakers that are out of view?

Where do you want to be able to listen from?

The whole house?
Only reception rooms?
Just the key rooms (reception rooms and master suite)?
Only in your cinema room and entertainment space?

Are you an audiophile that demands the best quality?
How do you want to control the system?

Wall-mounted control
handheld
from your smartphone/tablet
Having answers to most or all of these will enable you to build a clear picture of what you're trying to achieve.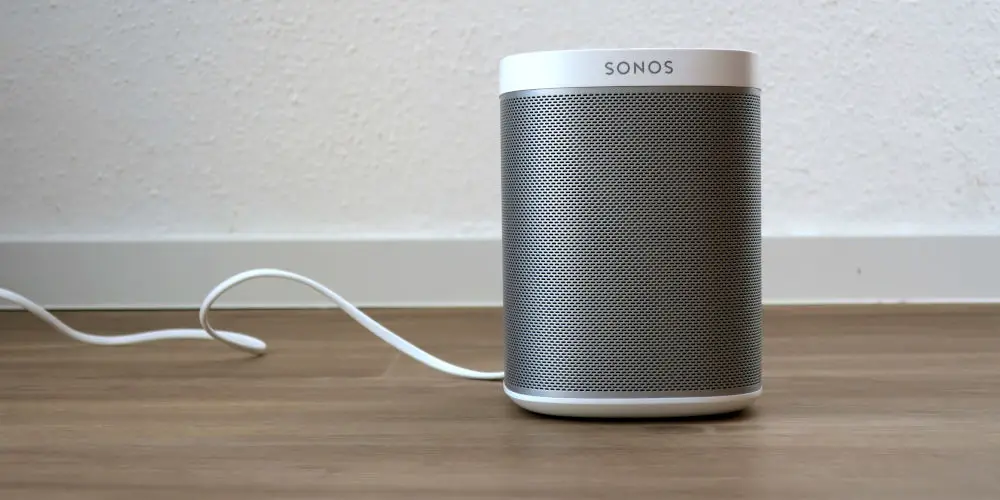 Wired system
As the name suggests, in a wired system, cables run between speakers and amplifiers. Each room functions as a discreet Hi-fi yet with the flick of a switch, they all combine into a system that encompasses the whole house.
If you're an audiophile, then you'll prefer a wired system as you have greater control over the quality of the audio produced. Wired systems are also bulletproof, which is good if you have issues with wireless connectivity due to thick walls, for example.
Putting that to one side, installing a wired is destructive as wires need to be run throughout the house and speakers need to be fixed to walls. So while you'll end up with a concealed finish, where the speakers blend into the interior design, the progress of getting there can be painful.
It will be easier to install a wired system if you're renovating or building a home from the ground up and can specify wiring before plastering. That's not to say you can't add a wired system to your existing interior scheme, just that you'll have to be clever with how.
Wireless system
Of course, if you don't want to have to rewire your house then a wireless system is a great choice. Unlike in a wired system, you're able to move speakers around with ease. So if you suddenly want more speakers in your living room, you don't need to rewire your home to make it happen.
However, your speakers will always be visible, which isn't ideal if you prefer a more minimalist look. But you'll be able to troubleshoot them far easier than having to trace cables or test amplifiers.
Typically wireless speakers have an amplifier built-in, meaning they need to be placed near a power socket but work straight away without needing any additional wires or equipment. Just as long as your Wi-Fi connection is stable!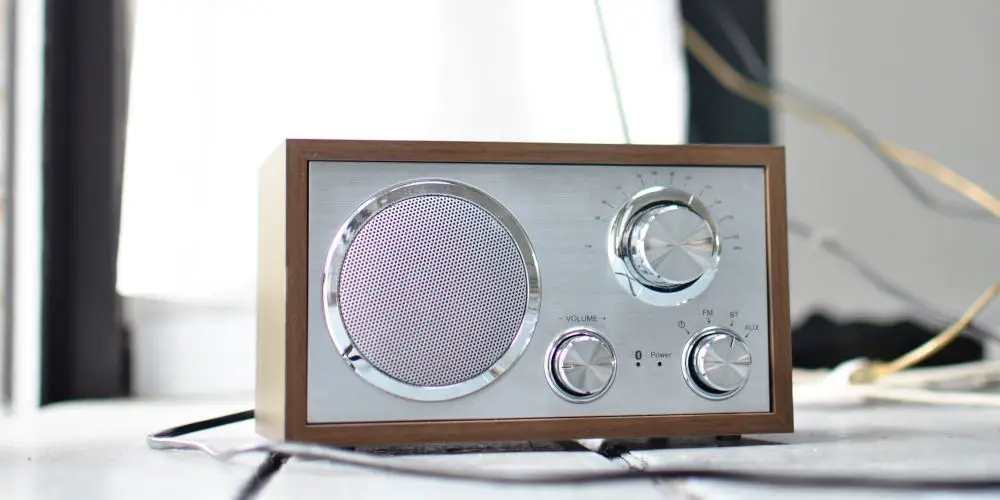 Is it possible to create a hybrid system?
You can combine elements of both systems and have the best of both worlds. For example, you could combine an Amazon Echo with an amplifier and in-ceiling speakers. You could then use Alexa to play music within that room or across the system yet still use it to automate other tasks.
You could use Sonos smart speakers as the basis for a hybrid system as they communicate via their own wireless 'mesh' yet easily integrate with wired speakers. However, if your router drops out, so too will the audio.
That said, a hybrid system could help if you suffer from a poor wireless connection as you would be putting less demand on your home network.
Which is the ideal system for me?
As a range of both wireless and wired systems available, it's worth comparing different options to find out which system best matches your requirements. You can even buy wireless systems that can be hardwired together, just to confuse things further!
Sonos, for example, offers a multi-room, multi-source solution, which allows you to build a flexible system that can be continually adjusted to meet different demands. In a Sonos system, you can create multiple zones (up to 32) which can play music across all zones, some or one.
You can even have multiple users each listening to different music in separate zones. You no longer need to fight to listen to your favourite music or require a completely separate Hi-Fi system.
Many wireless options are controlled via apps on a smartphone or tablet, allowing (almost) real-time operation. However, it can be frustrating if you want to move between rooms while taking the music with you and the app doesn't react quickly enough.
Other systems allow you to control them using a dedicated remote or wall-mounted screen, or by a proprietary device.
Again it's worth considering how you'll use the overall package and how user-friendly it is and not just the quality of the speakers or amplifiers. You don't want to end up with a system that sounds great yet is impossible to operate.
Which brands are worth knowing about
Sonos
We've already heavily mentioned Sonos. As the market leader in wireless (and even wired) multi-room audio Sonos has caught the imagination of many consumers. What the system excels at is being easy to set up and operate while sounding fairly good.
It also works with all of the leading streaming services (including Apple's Airplay, Spotify, Deezer and more) and seamlessly integrates with a range of smart home technology.
Sonos doesn't offer the ultimate audio experience and they can be quite difficult to troubleshoot if they develop an issue.
Yamaha
Similar to Sonos, the Yamaha MusicCast is a wireless multi-room audio system that uses speakers that can be easily linked into zones or operated as stand-alone devices. The system uses an app for control and is available for smartphones and tablets.
With Built-in Apple AirPlay and Bluetooth as well as access to a range of streaming services, you can easily listen to your favourite tunes. Plus each device has a Bluetooth output, allowing you to connect headphone or enabled speakers without cables.
Unlike other systems, MusicCast is built into a range of Yamaha products including speakers, soundbars, and AV receivers. Allowing you to incorporate the system into your existing set-up with ease without needing to double up on some devices.
Most of the devices can be wall-mounted, allowing for a more subtle look and in typical Yamaha fashion, units are highly affordable and widely available.
Systemline
British-based Armour Home offers Systemline, which is part of their Premium Audio Installation Solutions range. The elegant Systemline system is a wired multi and single-room integrated home audio systems.
Using smart device apps and custom wall-mounted tablets for control, the system is designed for use alone or as part of a Control4 smart home system as it offers painless integration with many leading home automation technologies.
The basic price is fairly affordable especially when you consider it comes with a built-in music server. Sonos, for example, to store music, you'll need an external server such as your phone or PC or a dedicated media server like Zoneripper.
How does this fit with home automation?
Unless you're happy to spend money on a stand-alone system that solves a problem, you might wonder how or if home automation can be added to your multi-room audio system. You probably don't want to want to invest in a myriad of different technologies that can't work in harmony.
You might plan to start with a cinema room, then add a multi-room audio system that connects to the AV receiver, allowing you to listen to the movie or music in a few different rooms. From there, you might want to automate your heating system, lights and security including adding smart door locks.
Whether you decide to use a Z-wave based system, Control4 or Crestron, the possibilities are numerous and usually only limited by your budget! Again just like the multi-room audio systems, all of these home automation systems use unique communication protocols.
It can be a nightmare to get different protocols to communicate with others and might cost you a small fortune to hire a specialist systems integrator to get them to play nice with each other.
And that's not to mention different manufacturers who use the same protocol but their products struggle to communicate with others. A whole topic within itself!
So it's worth considering how you'll use your multi-room audio system and whether you plan to use it with a home automation system.
You could spend months researching or hire a CEDIA accredited smart home installation specialist, who will be able to design a completely bespoke system around your requirements and property. Of course, this will depend on your budget, needs and intended return on investment.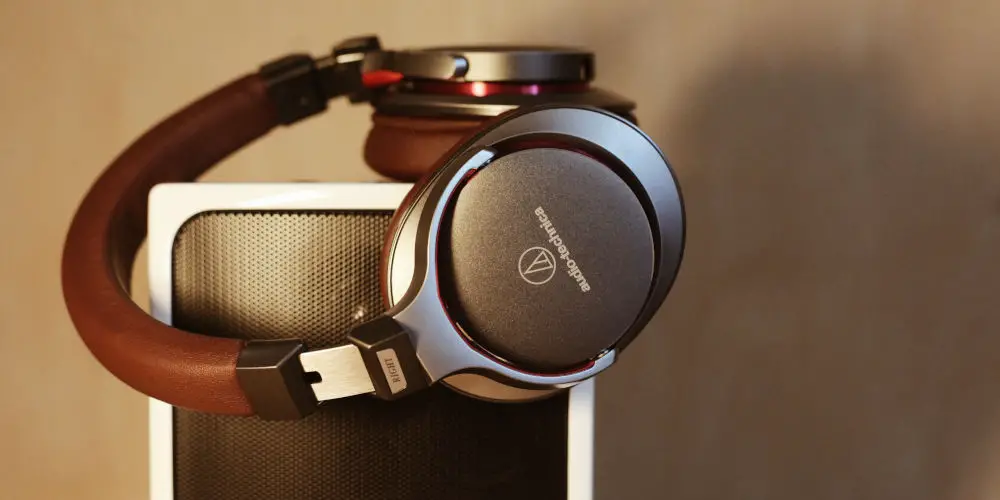 Understanding how do multi-room audio systems work
Explaining exactly how do multi-room audio systems work is complex as there are plenty of options, even though there are only two basic systems available.
Whether you choose a wireless or wired system comes down to your property type and requirements. A wired system will be more reliable, offer a superior sound and unaffected if your Wi-Fi drops. Plus they should be able to form part of a complete home automation system.
On the other hand, a wireless system is easier to operate and configure yet will stop working if the Wi-Fi connection is poor or drops off. Plus you might have a harder time integrating a wireless system into a smart home system. Overall, a wireless system will be more affordable.
It's worth considering how to future-proof investment even if you don't plan to incorporate it into a home automation system. Having options is always worth it, especially when it comes to adding a multi-room audio system.