Do you need a streaming stick with a smart TV?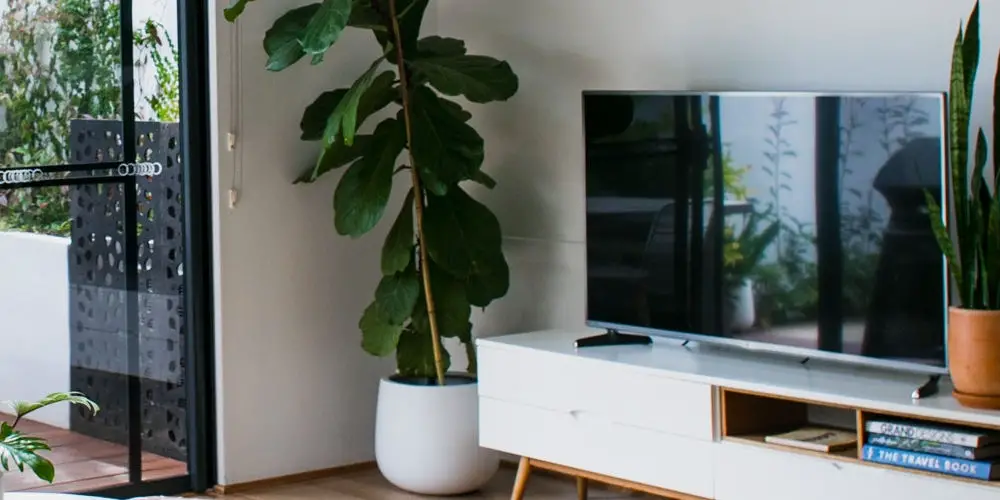 PUBLISHED: 3rd July 2021 | LAST UPDATE: 9th November 2021
After purchasing the ideal smart TV for your home, you begin to wonder if you also need a streaming stick. As our viewing habits evolve, we want access to the widest possible options, including Netflix, Prime Videos (Free 30-day trial), Disney+ and YouTube, without needing multiple contracts or set-top boxes.
So you might wonder do you need a streaming stick with a smart TV? You might be yet to make the switch to a smart TV and wonder what the differences are. You could even want a simple way to stream content from your smartphone to your TV without need cables or PIN codes.
Let's explore why you might need a smart TV and whether you should also invest in a streaming stick.
What content do you enjoy watching?
Let's start with the basics of your requirements. Even with the latest TV, you might struggle to access your favourite programmes and films. You could find your new device offers limited apps or needs to run a cable to your router for Wi-Fi.
A separate streaming media player allows you to easily access a wide range of content, much of which is free to watch or pay-per-view. These smart devices are fast, easy to navigate and update automatically, thus reducing the number of bugs you'll encounter.
Gone are the days when you had to pay huge upfront and monthly fees to access a wide range of channels. Streaming sticks are very inexpensive. The Fire TV stick, Chromecast and Now TV stick, each cost around £30.
Depending on your demands, your only cost might be the unit or in the cast of Now TV, a small monthly fee with no contact.
Even traditional set-top boxes are now more affordable. For example, rather than a premium for Sky, you could invest in a Freesat or FreeviewPlay box. You could also buy a Fire TV cube or Apple TV box, each cost under £150.
What is a smart TV?
If you're slightly confused by what a smart TV is, let alone what a streaming media player does, don't worry as we'll answers these questions first.
Originally called a "Connected TV" but today known as a Smart TV is a device that connects to the internet, allowing you access to streaming services, online radio stations, apps and a web browser.
Think of a Smart TV as a combination of your computer and a typical flat-screen television. Either device alone is powerful but put them together, and you have a supercharged entertainment experience.
You'll also find the same technology that enables smart TVs to work, also make up the basics for external devices, including digital media players and game consoles.
Just like the smart TV, these media streaming devices allow viewers to search and play videos, TV shows, movies, photos and other content from the cable TV channel, satellite TV channel, Web, or on a local storage drive.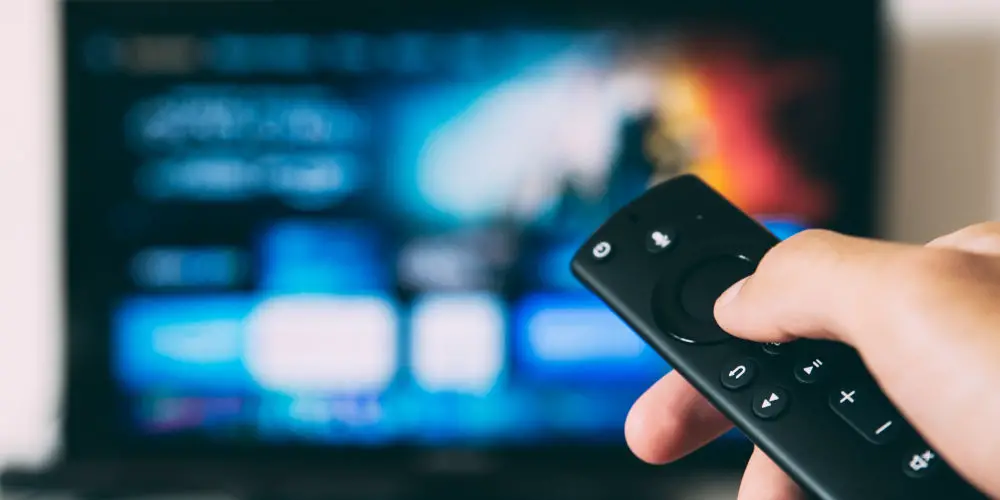 What the difference between a smart TV vs regular TV?
A smart TV, much like a computer uses an operating system to run the device. They have a few apps pre-installed and you can usually access an app store to download and install more apps. Overall, they aren't too dissimilar from your smartphone or tablet.
Just like a computer, a smart TV requires an internet connection. Most have built-in Wi-Fi, allowing a wireless connection to your router, exactly like a laptop, smartphone or tablet. Some, however, require wiring in using an Ethernet cable between the TV and router.
If you're buying your first smart TV, you'll want to check how each potential unit connects to the internet. For example, you don't want to buy a TV that needs hardwiring into your router, which is 10 metres away and requires running cables through a wall or an equal amount of DIY!
Don't confuse a Smart TV with an Internet TV or Web TV. An internet TV receives content over the internet rather than using a traditional system such as cable, terrestrial, aerial or satellite. Whereas Web television refers to programs created solely for broadcast over the internet.
What is a streaming media player?
Looking like an ancient USB memory stick, a streaming media player is a portable device that plugs into your TV and uses Wi-Fi to allow you to watch videos and listen to music from a variety of online services.
Typically, they have a generic look with just a few connections. For example, the Google Chromecast has a USB socket for power and an HDMI connector that plugs into your TV. The Fire TV stick offers a similar range of inputs and outputs.
Some also offer audio output and ports for Ethernet cables. The majority of media streaming devices have built-in Wi-Fi and use a smartphone or tablet app for control. A few even include a dedicated remote control but that's a little old school!
By plugging a streaming media player into your TV, you open up a world of possibilities, which can be controlled from your phone or tablet.
You could view family photos or listen to music stored on your device. Easily watch YouTube videos or stream content from popular services such as Netflix, Amazon Prime and Spotify, on your TV without needing cables or multiple apps.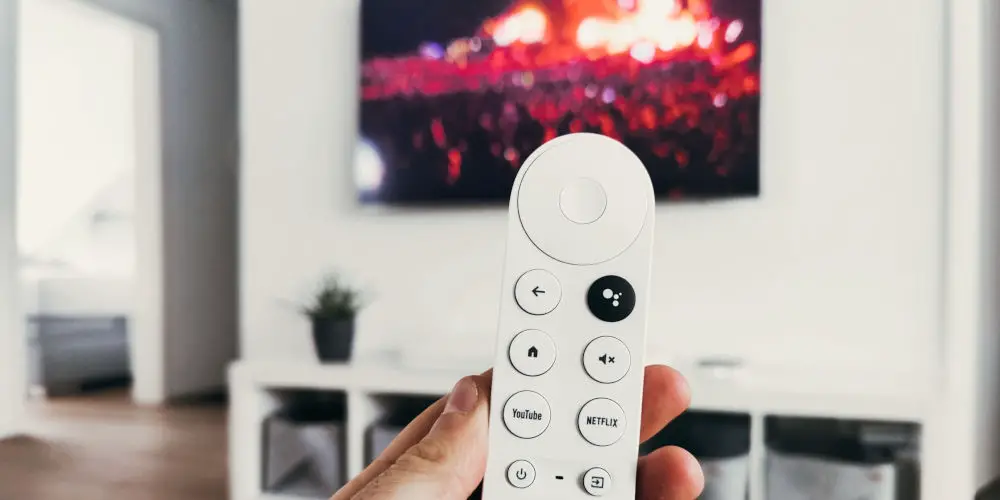 Do I need super fast broadband?
To enjoy streaming content in high quality, you'll need a solid Wi-Fi connection, regardless of whether you're using a smart TV or streaming device. Unlike traditional set-top boxes that can be sensitive, TV and steaming sticks are more stable at maintaining a Wi-Fi connection.
That said, it's still worth asking your broadband provider to up your data allowance and speed! We could all do with an annual broadband tune up.
Media streaming device vs Smart TV?
A smart TV offers, in theory, all of the functions of a media streaming device. So if you have a smart TV, you shouldn't need a media streaming stick.
If you don't fancy upgrading your current TV for a smart one, then adding a streaming dongle is the ideal way to turbo-charge it with new features without breaking the bank.
But, not so fast.
Limitations with smart TVs
Some electronic manufacturers only included a limited range of apps in their smart TVs and have removed the option to modify or delete ones you don't want. As a user, this can be frustrating as apps you actually want are missing with no option to download them!
Another issue with some smart TVs is they can be slow to connect to your Wi-Fi and experience the occasional drop-out or bug. It can be hard to diagnose if this is an issue with software, hardware or both.
The majority of smart TVs struggle to keep up with the demands of streaming services both in terms of hardware and software. You might notice plenty of lag when trying to picking an app and searching for content using a smart TV.
Why media streaming device are better
As streaming devices are designed to be add-ons that transmit data from one device to another, they aren't limited by hardware or software issues. Since their basic function is narrowly defined, they can use their entire processing power to complete the task.
For example, you might find loading Netflix on a smart TV takes a minute yet on your smartphone, you can load the app and set it to cast to your TV in seconds. And for the low price of roughly £30, it's worth buying a streaming dongle device even if you have a smart TV.
Another factor to consider is what software the streaming services would prefer you to use. Hint, they invest heavily in their own apps!
The Spotify app, for example, is built for smartphones and tablets not for TV. So you could argue that smart TVs use an app that's be adapted for the format and not one specifically designed for that purpose.
So using a streaming device and your smartphone with an app ensure the best user experience!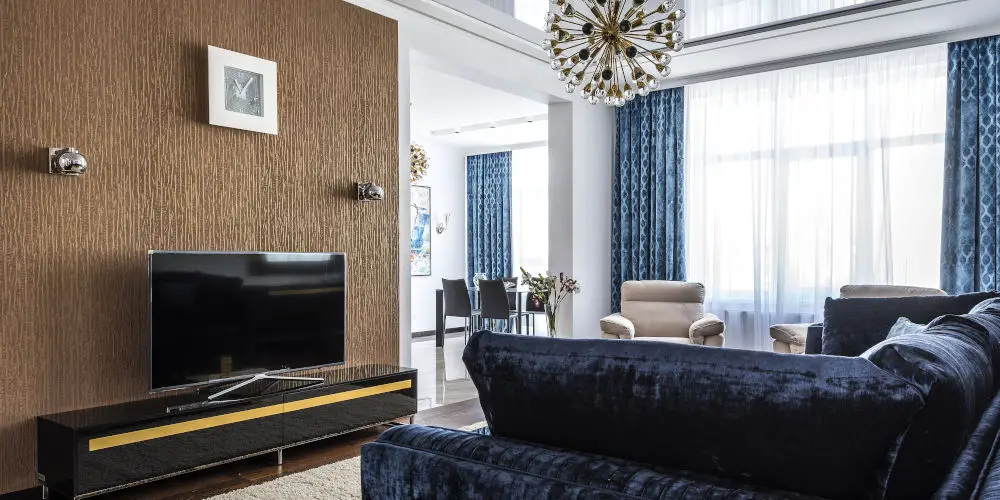 Should I buy a streaming device for every TV in my home?
If you want to enjoy content from many sources, then yes, every TV in your home needs a dedicated streaming device, much like having cable or satellite TV, just without the monthly cost!
Of course, if you only use the TV in your bedroom for the morning news, then you might be able to survive without having a streaming device connected to that TV.
That said, if you have a spare device or one that's connected to a barely used TV, then you can always take that on holiday without having to rewire your main TV!
Deciding: Do you need a streaming stick with a smart TV?
Even if you have invested in a smart TV, it's worth buying a separate streaming stick. So the answer to do you need a streaming stick with a smart TV? is yes.
By using separate streaming media players, you ensure the best possible experience. Typically, streaming sticks are faster, easier to use, and the software and apps are updated continually.
Plus, as the Google Chromecast and Amazon Fire TV Stick are both available for around £35 each, it's a no brainer. They look even cheaper when compared to the upfront cost of buying a set-top box streaming media player. And that is, of course, without considering the ongoing cost!
Yes, you need a streaming stick with a smart TV!