Amazon Fire TV Stick vs Google Chromecast comparison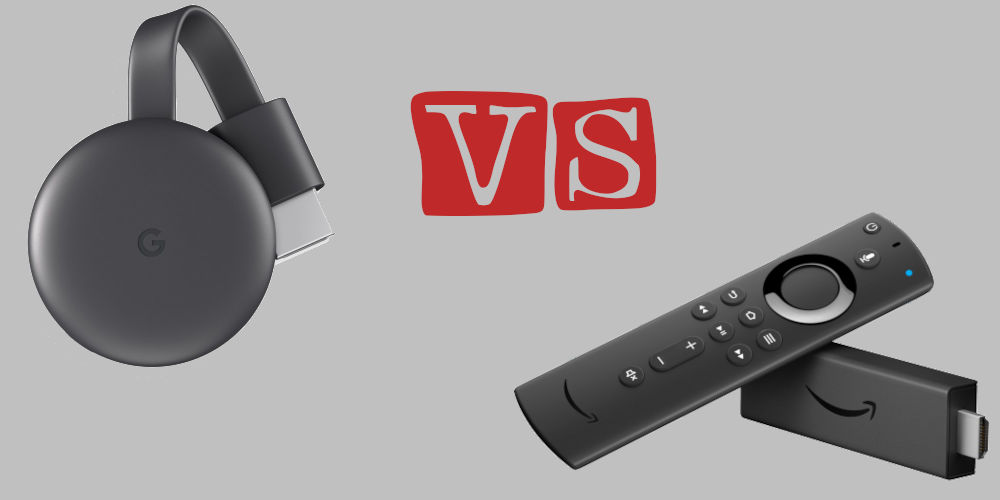 PUBLISHED: 15th August 2021 | LAST UPDATE: 8th November 2022
Even if you have a smart TV, you should still invest in a streaming stick. And two are far more popular than the rest. I'm talking about the Amazon Fire TV Stick vs Google Chromecast. Trying to compare these two devices is a tricky business but a task we've taken on, nonetheless.
These unassuming streaming sticks may not look like much but they remove the need for lengthy and costly satellite or cable TV, while offering access to a ton of features.
Once you've purchased either device, you can enjoy plenty of free to watch services such as YouTube, BBC iPlayer, ITV hub and more. Of course, you can use pay for services such as Netflix and Amazon Prime Videos. Yes, you can use Chromecast to enjoy content from Amazon!
Unlike satellite TV where you're locked in for 18 months, You can trial most services for 30-days before committing. Plus, if you run out of content from a particular service, you can terminate at the next of the next month.
If you're stuck comparing Amazon Fire TV Stick vs Google Chromecast, our guide will help you make the right choice between them.
Amazon Fire TV Stick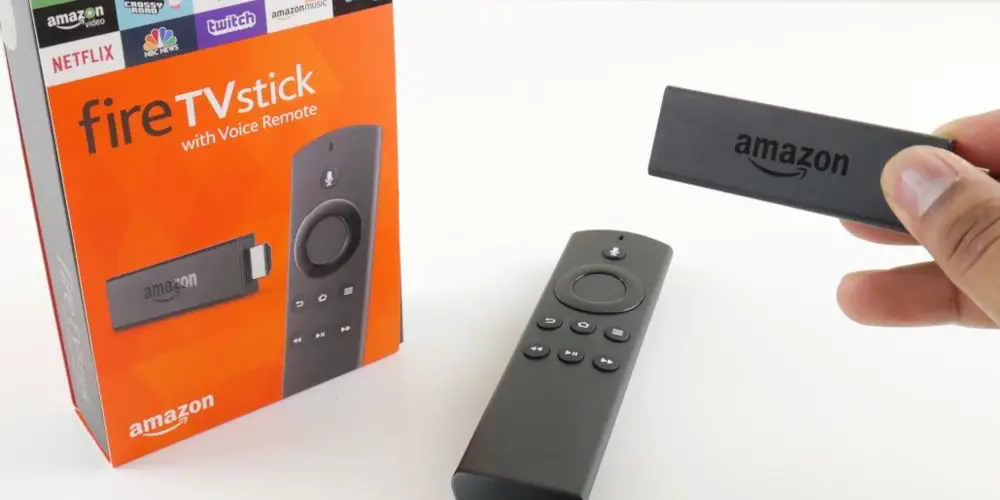 First released in 2014, the Amazon Fire TV Stick has since been continually updated. The fourth-generation Fire TV Stick 4K was launched in 2018 and provide a noticeable development over previous devices.
The Fire TV Stick 4K uses an upgraded to a 1.7 GHz quad-core processor. It has a 4K output, HDR10+ and Dolby Vision, Dolby Atmos, and hardware-accelerated MPEG-2 decoding.
Controlled by a remote or an app, you can access content from such services as YouTube, BBC, ITV, Now TV, Netflix and Disney+. And of course, Amazon Prime TV (start your 30-day FREE trial). You can even install plenty of apps including Facebook and Reddit.
The remote includes a microphone, meaning you can use voice commands to find content, turn the TV off and adjust the volume. As an Alexa-enabled device, you can use it to control smart devices, ask for news and weather updates, and even stream music.
As a plug-in-and-play device, it take a few minutes to install and set up. You'll likely spend more time removing the packaging then hooking the device up to your TV!
Google Chromecast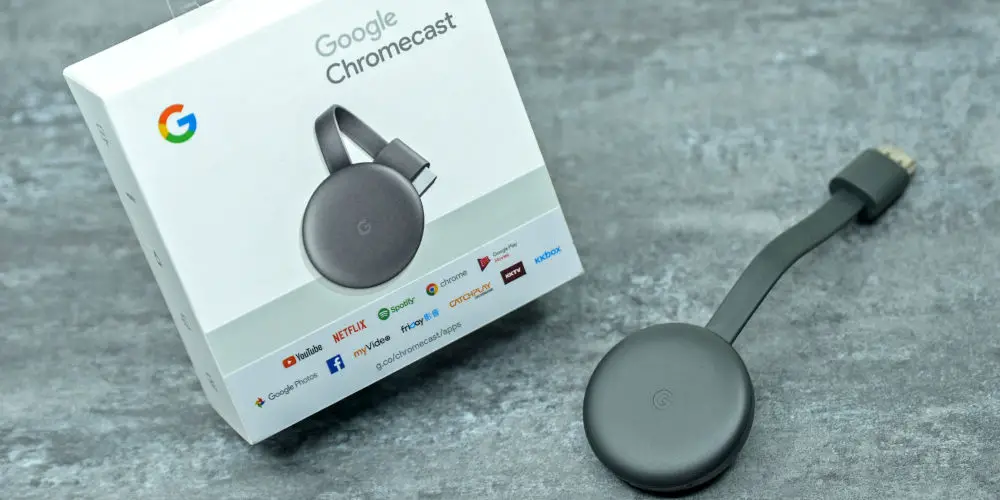 The first-generation Chromecast was announced and released on the same day, 24 July 2013 and was a video streaming device. A few years later, Chromecast Audio was and only streamed music and audio.
The 2nd gen was released in November 2016 and was known as the Chromecast Ultra and offer support for 4K and HDR. A third generation of the HD video Chromecast was released in October 2018 and is still available.
The latest model was released in September 2020 and is called Chromecast with Google TV. It marks a new direction in the product line as it features an interactive user interface and remote control.
The latest version of the Google Chromecast is by far the most popular Google streaming stick and allows you to watch content from YouTube, BBC, ITV, Netflix, Disney Plus, live TV, Sky Go (in NZ or with a VPN), view photos saved on your Google account and more.
Get started by plugging your Chromecast into any TV and installing the Google Home app on your Android smartphone. Next, choose from over 2000 apps and click the cast button to magically transfer what you're viewing to your TV.
As android devices have the Google Assistant built-in, you can use voice commands to control your Chromecast. So you no longer need to manually search for content or photos, you can just ask.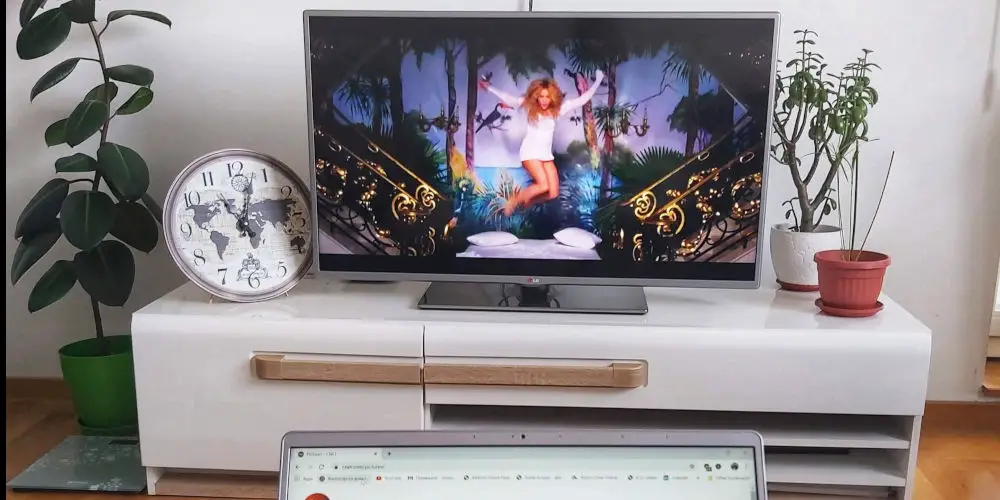 How do they compare on price?
The price difference between Amazon Fire TV Stick vs Google Chromecast is quite big, with the Fire TV Stick costing far more. However, that shouldn't sway your opinion as it's just one factor you should consider.
Of course, some will rush out and buy a Chromecast as it's cheaper but that misses the point.
A factor worth considering is how much you'll save by buying a streaming stick compared to the cost of satellite or cable TV. Even if you cancelled your expensive Sky package, kept Netflix (far cheaper) and purchase a Fire TV stick, you'd save hundreds of pounds each year.
If you did this, you wouldn't worry so much about comparing Amazon Fire TV Stick vs Google Chromecast solely on price as either would pay for itself in cost savings.
Winner?
Both are excellent value for money, but the Chromecast is far cheaper.
Comparing hardware
At first glance, you could mistake both for fancy USB memory sticks or Wi-Fi dongles, yet you'd miss just how powerful each truly is.
Fire TV Stick 4K
The Fire TV stick 4K uses a super-fast Quad-core 1.7 GHz CPU, 1.5 GB of DDR4 RAM, and an impressive 8 GB of internal storage. For the size of the device, these specs are outstanding.
Equally important, is the built-in dual-band, dual-antenna Wi-Fi (MIMO), which offers faster streaming with fewer dropouts. There's also Bluetooth on board. The device draws power via a micro USB and connects to your TV using an HDMI cable.
As a 4K device, this version of the Fire TV Stick supports a range of formats including 2160p, 1080p and 720p up to 60fps. In addition to multiple different video and audio formats, it can be used to display photos in a range of file formats.
Google Chromecast
The specifications may not be as good as the Fire TV Stick 4K, but the Chromecast still packs a punch! Again, the device draws power via a micro USB and connects to the TV using a built-in HDMI jack. But only offers a max output video resolution of 1080p.
The processor is only a dual-core rather than a quad-core, so is slower but this isn't noticeable. that said, it's 1.2 GHz, which is still impressive for a streaming device. It only has 512 MB RAM and internal storage of 256 MB. Both figures are pale in comparison to the Amazon Fire TV Stick.
Thankfully, it uses 802.11AC Wi-Fi ensuring a fast streaming experience with few dropouts.
Winner?
No matter how you look at them, the clear winner is the Fire TV Stick. It offers superior resolution, processing power, storage space, and hardware.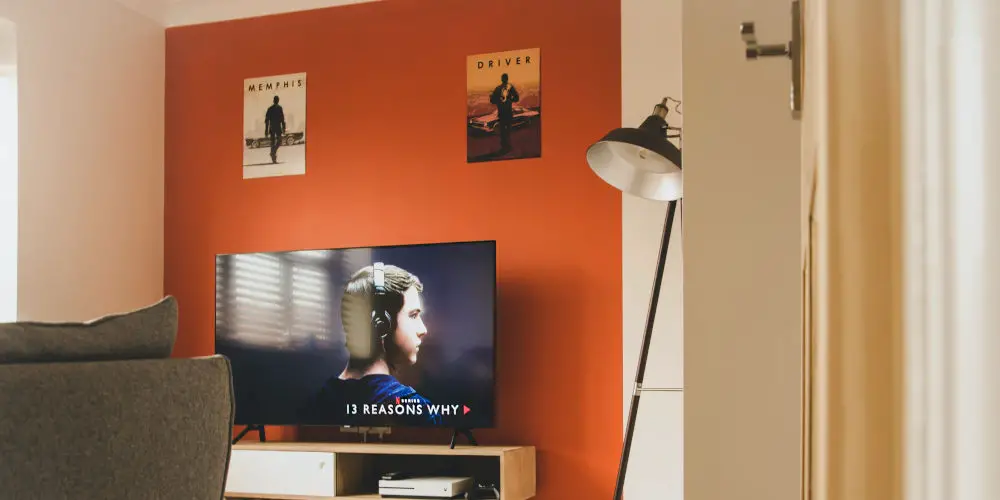 What apps and channels can I access?
Watching content using a Google Chromecast requires that streaming service to be compatible. Thankfully Google is adding new services all the time and the list includes NOW TV, Netflix, YouTube and Amazon Prime Video.
The Chromecast makes it easy for multiple people to stream content without needing to switch between accounts. As you can stream straight from your smart device or PC, you don't need to share passwords or log-in to a different account.
With the Amazon Fire TV Stick, it is all done through the Fire TV homepage. So you don't need a smartphone or tablet to access the service. You can access a range of apps and channels from here, then use remote or voice commands to navigate.
There's a great range of Amazon Fire TV Stick channels, including Amazon Prime Video and Music, Netflix and Disney+, Spotify, and BT Sport.
Winner?
Chromecast makes streaming content from several smart devices and sources very simple without needing to share log-in details.
You could argue that if after purchasing Amazon Prime, the Fire TV Stick is far more powerful as you have access to a massive content library. However, that's not the purpose of this exercise.
Do I need yet another remote?
The Google Chromecast is primarily controlled using your smart device or using the Google Assistant. So you don't need to look for a remote to use it.
If you keep up to date with Google, you'll know that offer Chromecast with Google TV which comes with a remote. But that's a different beast altogether.
Compare this to the Fire TV Stick 4K that comes with a very basic and cheap look remote. It's clearly designed to be incredibly user-friendly than offering a button for every available option. That said, you can still use your phone to control any Fire TV Stick.
Far be it from us to wade in the smartphone vs remote debate. However, we prefer to use the device constantly glued to our hands and not need to search for a remote.
Winner?
As minimalists, we don't want another remote (that will end up lost!). So the Chromecast edges in front.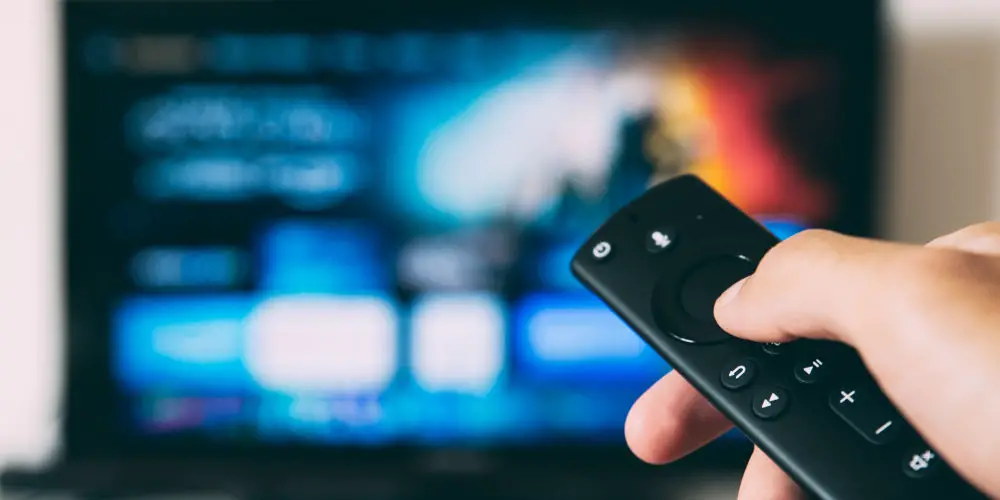 Voice Commands
Both devices support voice commands. The Chromecast uses the Google Assistant, while the Fire TV Stick 4K uses Amazon's Alexa. Comparing is tricky as it's highly subjective.
In short, both devices support a range of voice commands, allowing you to change the channel, search for content, adjust the volume and control playback (play/pause/rewind/fast forward etc.).
Winner?
Neither. Again this debate is akin to Apple vs Microsoft. Each uses its own unique method to achieve a similar result. The choice is highly personal.
Which is best: Amazon Fire TV Stick vs Google Chromecast?
Picking an overall winner between Amazon Fire TV Stick vs Google Chromecast is tricky. The Chromecast is cheap, simple to use and makes using other Google products simple. That said, on specifications alone, the Amazon Fire TV Stick 4K easily wins yet costs two-thirds more.
If you've already upgraded to a 4K TV and are starting to trial using Alexa to automate your lights or curtains, then you'll want to buy the Fire TV Stick. You'll also want it if you're an Amazon devotee who's been paying for Prime for years and things nothing off asking Alexa to order items.
However, if you like simplistic and have all of your favourite music and videos on YouTube and photos already saved on the Google cloud, then buying the Chromecast makes a lot of sense.
Also, as it's a Google Home device, you can seamlessly link it with a range of smart home devices. If you care about home automation, then you'll want to buy a Google Chromecast as Amazon are yet to offer any branded smart home devices.