Does Amazon Echo work with Sonos smart speakers?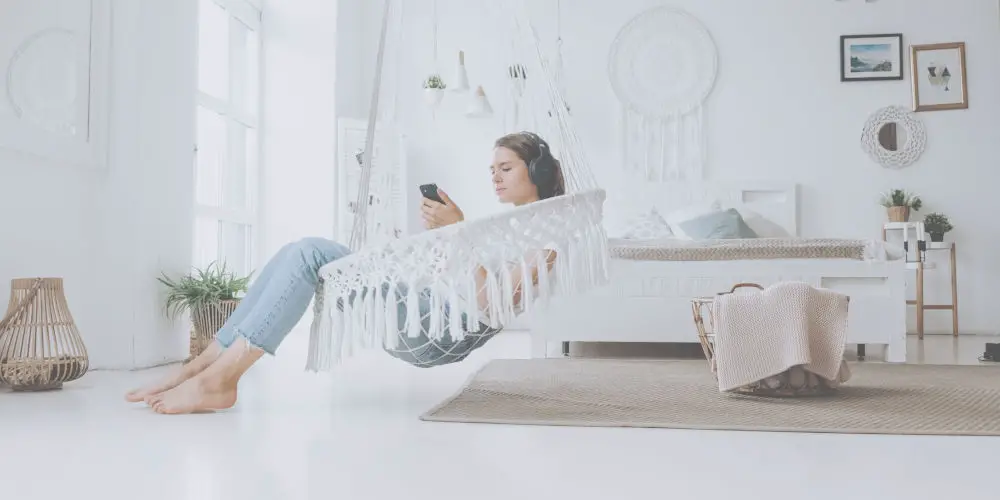 As everyone seems to have an Echo Dot and be comfortable asking Alexa for advice, and more of us are adding Sonos speakers, you might wonder does Amazon Echo work with Sonos smart speakers?
Technically the range of Echo products are, in fact, smart speakers. However, in spite of all the benefits, they offer a fairly poor sound quality when compared to Sonos products.
If you love your music, you'll want to listen using the best possible amplifier and speakers. So, you might want to avoid using the Echo to listen to music.
By combining an echo device with a Sonos speaker or two, you have a winning combination. And thankfully, getting the two systems to work together is quite simple.
So, does Amazon Echo work with Sonos smart speakers and how can we get them working together?
What do you need?
You'll need a few things to get your echo working with a Sonos speaker. Firstly and most obviously, a Wi-Fi connection. Both devices need Wi-Fi to properly operate.
Next, you'll need an Echo device and the Alexa app installed on your smartphone or tablet.
Finally, you'll need a Sonos speaker that is running the 8.0 software or higher. If not, you'll need to update your device's firmware. Otherwise, it won't recognize Alexa.
You'll likely have all of these items. If you haven't, then now is time the purchase them.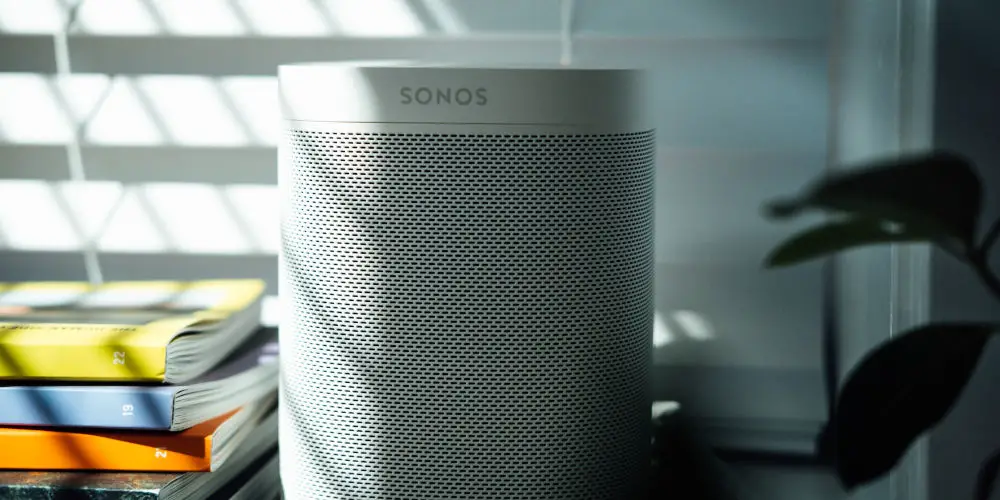 How to play music using an Echo device and Sonos smart speakers
Before you can enjoy listening to music, you need to link the two systems together in a group using the Alexa app. Here are the steps you should follow:
Load the Alexa app on your smart device.
Select the Devices icon.
At the top right, locate the + and choose Add Group.
Either select a name from the available list or create a new one. Then tap Next.
Select the Echo device you wish to use to control your Sonos.
Scroll down the list of devices to find the Sonos speaker(s). Select the ones you want to add to the group.
Tap the Save icon at the bottom end of the screen.
Back on the main screen, your group will be displayed.
Select the group and find the Preferred Speaker option.
Select the Setup option to view the list of speakers in that group.
Tap on one or more speakers you want to make as the default option for playing music every time.
Tap Save and you're done.
What voice commands can I use with Sonos?
As with anything Alexa, you can use plenty of voice commands to control your Sonos system. As a lengthy list, here are the major ones you'll want to memorise:
"Alexa, play <Enter Music> in the Living room."
"Alexa, play <Specific Playlist> in the Living room."
"Alexa, turn up the volume in the kitchen."
"Alexa, turn off <Enter Group> speakers."
"Alexa, pause (or skip, stop, next song, previous song)."
"Alexa, skip to the next song."
You can view the full list of voice commands that you can use to control your music. Well worth the time to read up on these!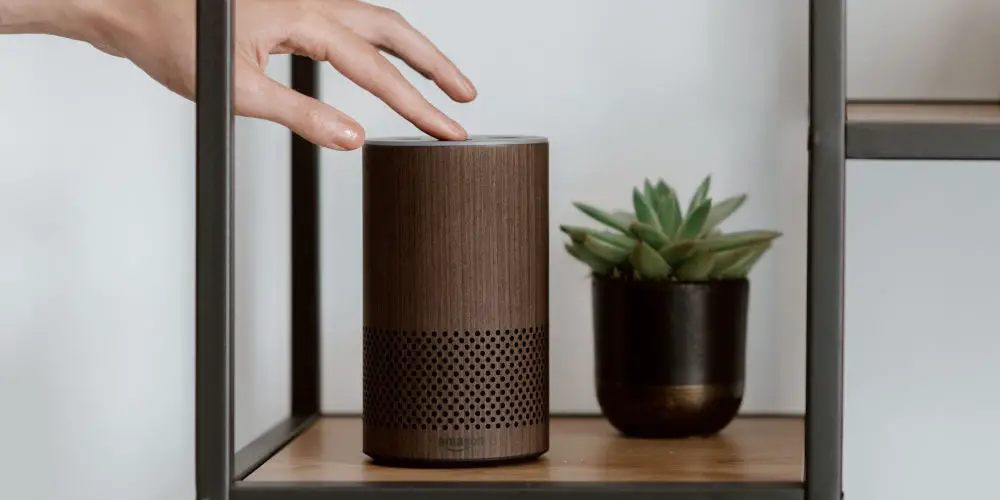 Tips for the best experience
It's worth using the Alexa app to scan your Sonos speakers as this ensures that they end up in the smart device category.
As your Echo device and Alexa can connect with a range of smart devices, it's worth spending a few seconds to rename devices to make it easier to identify them.
Ideally, you should only add a single Sonos speaker to your Alexa app and set it as the primary Sonos speaker. Then use the Sonos app to group and control your other Sonos speakers. Doing this eliminates any chance of sound lagging.
If you experience any issues with your Echo device or Alexa, ask the Amazon forum for help.
Another major issue you might face is known as ducking, which results in the muting of the Sonos speakers across all the spots in your home. Let's dive into this critical issue and see how we can solve it.
Stopping Sonos from ducking
After giving Alexa an command, you notice that your Sonos speakers magically reduce their volume to nearly all the way off. Known as ducking, this is a common issue with all smart speakers including the Echo range.
What makes it even more annoying is that it doesn't matter where you place your Sonos speakers in relation to your Echo device, you can still experience ducking.
What is ducking?
If you haven't faced this issue, here's a common example to illustrate the problem.
You're listening to your favourite U2 album using two Sonos speakers and streaming from Amazon Music. You then want to check the weather as you're about to leave home.
So rather than searching for your phone, you ask Alexa using the Echo device next to you for the weather forecast.
Before Alexa answers your request, your loud Sonos speakers automatically were turned down to a very low volume.
How to solve the issue
The solution is thankfully simple but involves an additional step during set up. When grouping the Sonos speakers and the Echo speakers using the steps already mentioned, you need to select your Sonos speakers as default music players.
If you don't do this, then you'll keep facing the ducking issue.
Once you've set your Sonos speakers as the default music players, you can test if they still face the ducking problem by asking Alexa for the weather forecast or to remind you to get a drink in 10 minutes.
There are a few other solutions you can try:
Create a group that all Echo devices are added to. Rename each Echo device with a unique identity.
You could create a group for every room with at least one Sonos speaker but no echo device.
Create a group for all Sonos speakers that will play music but don't need to connect with your Echo device.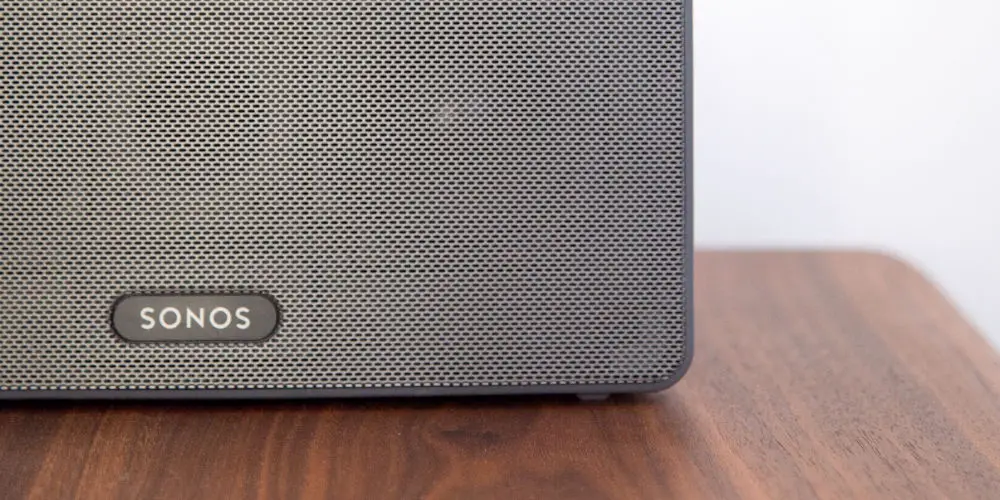 What music services work with Amazon Echo and Sonos?
You have access to a wide variety of music streaming services when using the Amazon Echo and Sonos speakers. That said, to get Alexa to play them on your Sonos speakers, you need to make sure both the Alexa and Sonos App recognize the services.
So, you will need to ensure you add your favourite music streaming services to both Apps and follow all the additional steps.
Here are some of the streaming services you can use:
How does Amazon Echo work with Sonos smart speakers in the home
So, yes is the answer to does Amazon Echo work with Sonos smart speakers. You can control any Sonos speaker from the Sonos One to the Sonos move using an Amazon Echo device. Remember, you need to make the Alexa App and Sonos App work together.
If you follow our simple steps above, you'll have Amazon music or Spotify blasting out of the living room within minutes.