Easily create your dream living room design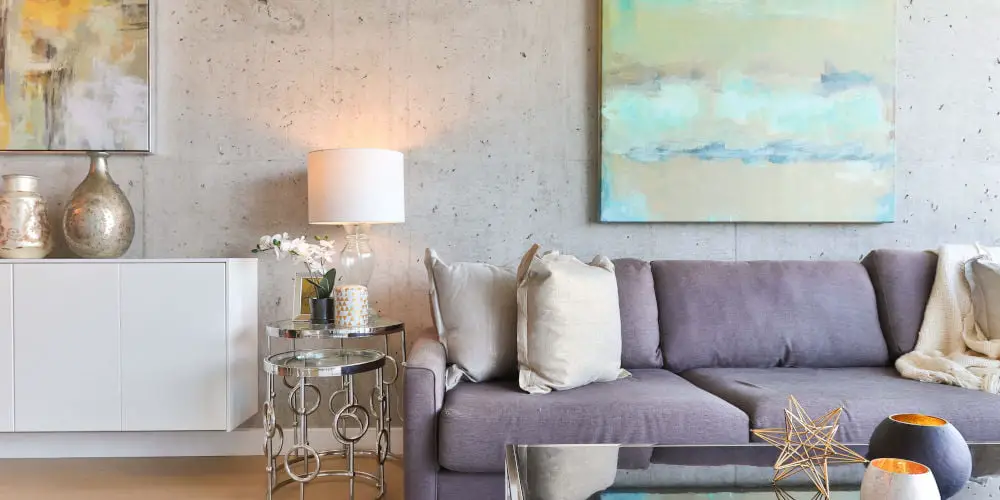 Built for relaxing and entertaining, creating your dream living room design is an essential part of any home. It's one of the most used spaces within the home.
It's where we curl up most nights to watch TV. The place to gather friends for a catch up with a bottle of wine. Our living rooms are also a superb retreat, in winter and for family gatherings.
It's a fine balance between keeping your living room cosy yet timeless. Making your living room feel special requires more inspiration than money.
Don't worry, here are a few of our top tips to create your dream living room as well as plenty of inspiration, tips and tricks!
Using your space wisely
When designing any room, it's worth spending some time thinking about how to maximise your space. And while space is somewhat an illusion, understanding some basic ideas will help you improve the design.
As a starting point, consider how the room flows. Is there a door or radiator which is located badly? Do you have bay-window?
Aim to leave around 3 feet in areas which people always move through as this will protect furniture from being bumped and will add a sense of space.
Also, think about how you want people to move around the room. If possible, avoid creating walkways in front of the focal point in the space.
If in doubt, measure and draw a few rough ideas on paper before you start moving furniture.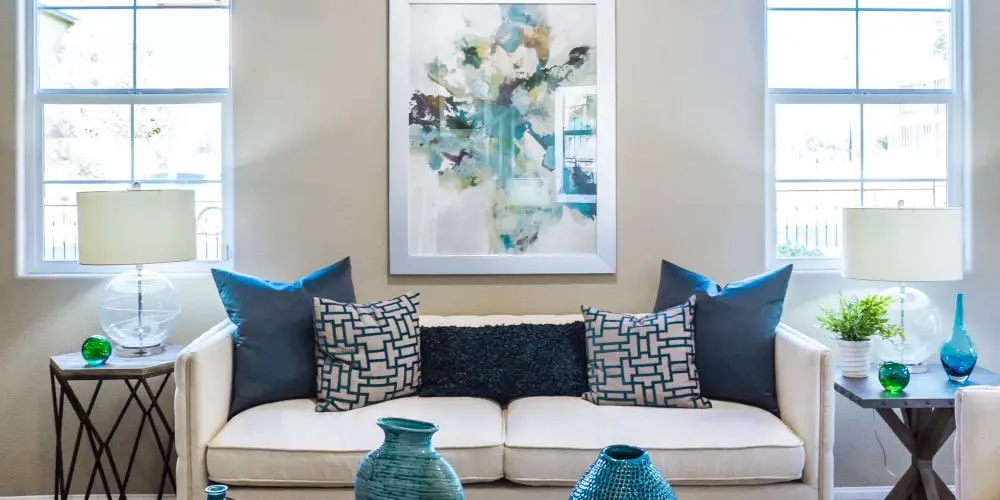 Focal point
Every living room design needs a focal point. This is an item that draws your eyes when you enter a room.
Traditionally it was a fireplace. However, in your living room design, it could be a mirror, widow, art or even a feature wall.
The best focal point is something unique to you and typically faces the room's main entrance.
Having a strong focal point in your living room design may lead you to arrange the furniture in a certain way, although don't be afraid to try different arrangements.
For larger living rooms, you might want to create a few different zones, each with their own focal points. Yes, there's nothing wrong with multiple focal points.
Windows
There's a lot happening in this living room design. However, don't the French doors and windows grab your attention, first?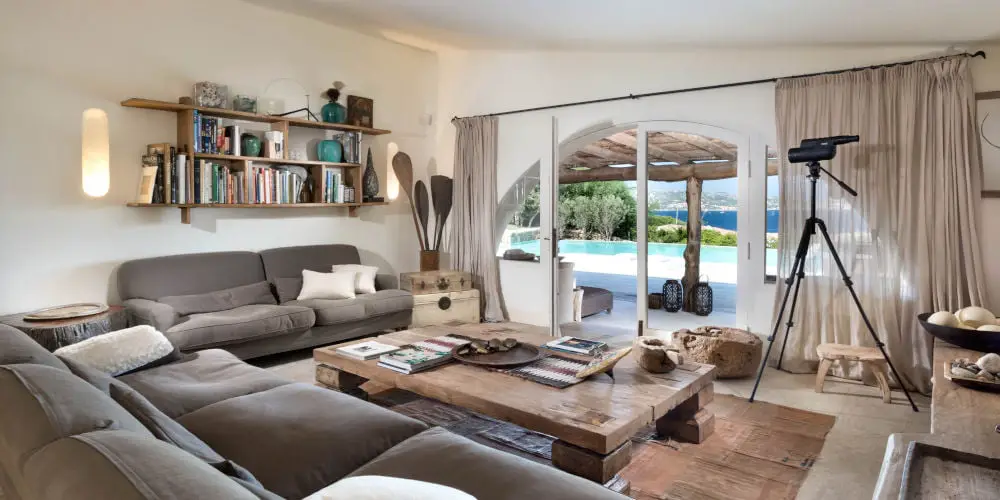 Clock
Using a mixture of styles to good effect, the grandfather clock stands out.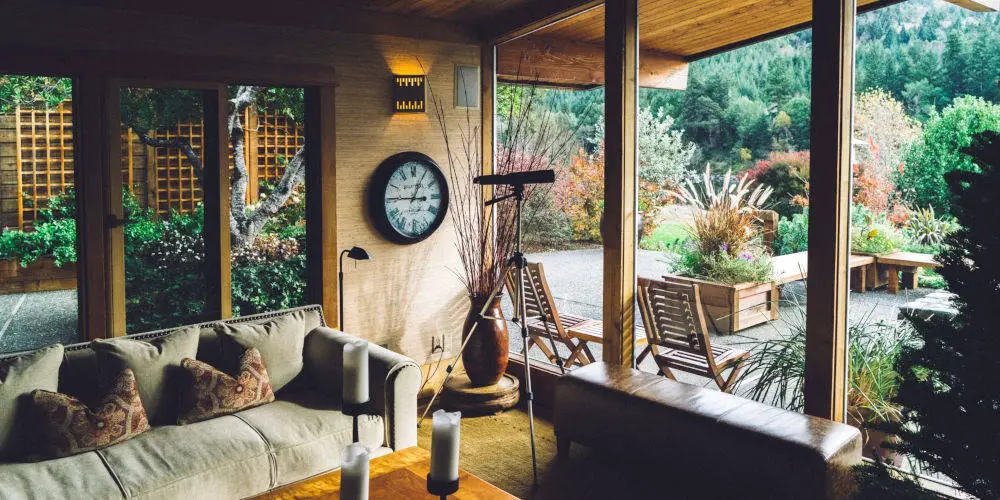 Art and Fireplace
Which grabs your attention first? The art or the fireplace? This is a fantastic example of using two focal points.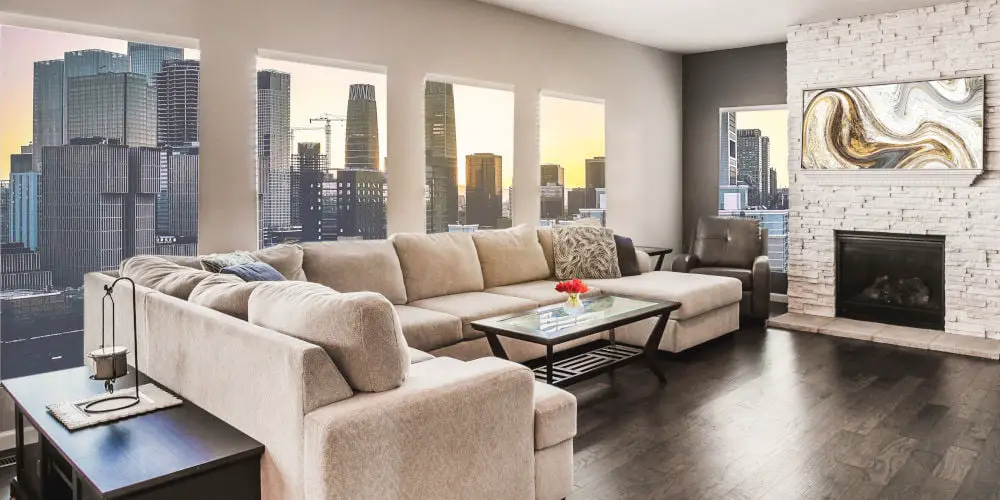 Getting the basics right
By now you've sketched a few ideas out on paper, thought about flow and what will be your focal point. However, this isn't all the basics we need to cover to end up with your dream living room design.
Let's start with furniture. The sizes and amount of furniture you have will have a massive impact on the feel of your room. For example, if you have a massive sofa in a small living room, the sofa will dominate and make the room feel tiny.
If your working with a small space, try using a loveseat as they can create the effect of a small sofa without the size and will be larger than an armchair. Again, it's always worth considering how proportions will work within the space.
Lights and power sockets are often overlooked. And while it's a pain to get more power sockets added, it's worth considering where you need them, rather than where they are currently. Don't worry we'll come on to lighting in a moment.
Adding depth with accessories
If you have a neutral wall colour, then you can start to add depth with accessories such as small photo frames, objet d'art, and cushions. You might even want to add a bookcase to hold a collection of items.
While rugs might not be considered an accessory, you can try using different sizes to zone spaces and walkways.
While there are no hard and fast rules, it's easier to start by adding a couple of items and curating from there rather than filling every space from the get-go. So start small and follow your gut as to what you feel works.
As your aim is to create to your dream living room design, don't be afraid to move items around and try different combinations.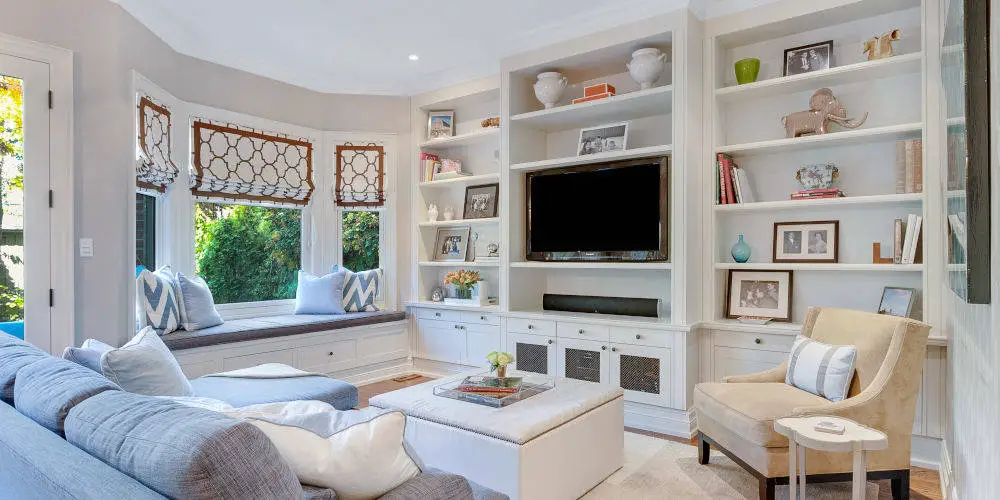 Light it up!
With all living room designs, lighting can make or break how a room feels. Too much, and you'll feel like your at the dentist! Conversely, too little and you'll dislike the space.
You can usually fix bad lighting easily by adding a few lamps, which can form the basis for everyday lighting, with the main pendant adding sparkle on top.
If your main light is too bright, either consider changing the switch for a dimmer or a lower wattage bulb. You'll be able to adjust the lights for ideal brightness in your dream living room!
Lamps are a fantastic way to improve lighting in any space, whether you opt for the traditional tabletop variety or choice a sleek modern curved reading lamp.
Also, as lamps aren't permanent you can easily curate your space better by season or as you change layouts.
Show vs Hide TV
Every living room will include a TV and some other tech, however, you have the choice to show or hide it. It all depends on what tech you aim to include and the overall feel you're going for.
For example, a formal look is likely to mean hiding tech and revealing them when needed. You can even go high tech and use a TV lift to magically reveal it at the push of a button!
Whereas within your dream living room, having tech visible is completely fine, and you can even build the room's design around it!
Again go with your gut but also consider how might be able to pare down your tech using a Chromecast to play YouTube and Spotify. That way you might be able to get rid of your old stereo and create a sleeker look. Unless you have a retro looking valve Hi-Fi!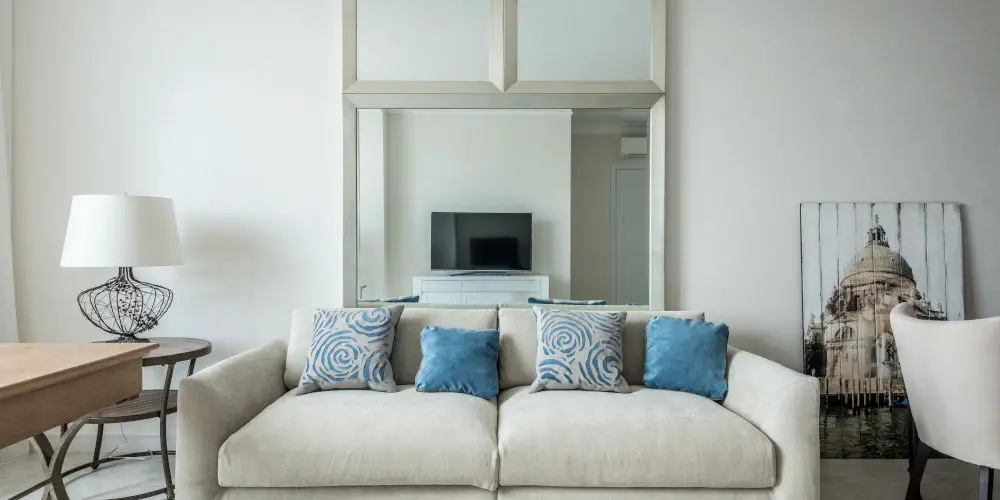 Curate for the season
This is when the fun begins. You can even let your imagination run wild and keep trying different things until you arrive at what you think is a super cosy design and your dream living room!
Simply put, curating your house for each season could be as simple as changing flowers and accessories. However, at the other end of the scale, it could mean changing curtains from lightweight to heavier weight in autumn and moving accessories around.
It's worth pointing out that even small and simple changes have a big impact on how your house feels and how cosy you feel living there. So keep trying out new ideas each season and reinvent your home often.
Try these tips in your dream living room:
Think about how you use space and proportions
Create a focal point using something special to you
Declutter and add back in a few pieces to add depth
Lighting can change the feel, use lamps to accent
Slimline your tech using smart solutions