What does an estate agent do?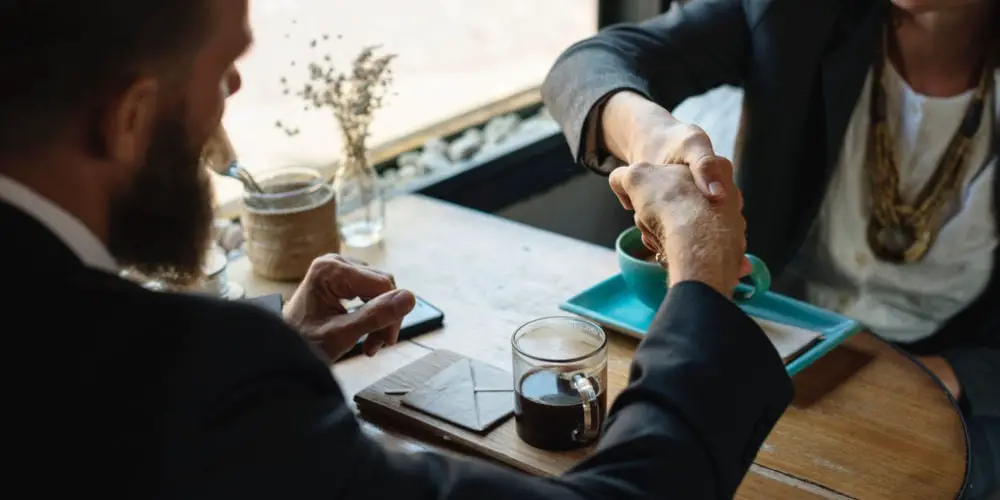 Whether you're buying or selling, an estate agent is usually your first port of call. Some see them as a necessary evil, others value them less than used car salespeople, and a few have a more positive outlook!
Regardless of your current opinion, a good estate agent is worth their weight in gold and add tremendous value to the process.
But what does an estate agent do? And how can you get the best from them?
The basics of being an estate agent
The most basic function of an estate agent is not that dissimilar from a matchmaker. While that might sound a little far-fetch, stay with us.
Typically, an agent tries to present a property attractively in order to entice potential buyers. When one appears, they try to keep them excited, so that they put in an offer.
If a potential buyer makes an offer, the agent works his charm on the seller in the hope they all agree a deal.
His work isn't over when they agree, instead, he stays on top of the process guiding it to completion.
While this is an oversimplification, it's pretty close to what the average estate agent does.
The value an estate agent provides
If our basic outline of what an agent does, makes it sound like an easy job, you couldn't be further from the truth. Being an agent is quite a tough job.
A good agent will keep up to date with the local market. They'll know how many 3-bed semis sold last month and what the average price was.
They'll continually study and apply new sales and marketing techniques. In order to win, you have to put in the extra mile!
They'll also understand the personal side of moving. It can be stressful and full of emotions, and they'll want to help you navigate the process without too many tears.
A bad estate agent, on the other hand, will post and pray. They'll take some good photos, create a brochure and then upload it online. Next comes the praying! They'll sit and hope that the inbox fills up or the phone rings.
Research potential firms
Not all estate agents are equal, even in the same firm the quality can vary. So how do you find the right agent for you?
Before you look at individual agents within a company, it's worth researching the firm. You'll want to check if they are affiliated to a professional redress scheme. This is a legal requirement, which is easy to verify this online as only three schemes exist.
Also, check to see if they're a member of a trade association such as ARLA. While voluntary, being a member of a trade body means they're up to date on the law, marketing and sales methods.
Once you've checked this and are happy, then you can move onto finding the right agent within the company.
How to find a superstar agent
Most agents specialise in a particular area of selling property. For example, some will mainly deal in apartments, while others will sell large 4-bed properties. Some will sell properties within 2 miles of their office.
By specialising, they can build up a network of both buyers and sellers as well as stay on top of that market segment. With the right contacts and pipeline, selling property is easier as business comes to them.
It's therefore critical to find the salesperson who deals regularly in your type of property or area. For example, asking an agent who deals in equestrian estates to sell your 2-bed city centre crash pad is likely to end in disaster.
Approach a few different estate agents and quiz them on your property and area. If they can demonstrate their knowledge and sales skills for your type of property. Also ask to speak to at least 2 former clients.
You can also look locally for sold signs outside similar properties. If you can knock on the door or put a note through the letterbox asking them what they thought of their agent and for any tips.
What to expect before going to market
Getting your property on the market involves quite a bit of work. Firstly the agent will ask you to sign a contract. This varies from company to company. Make sure you read it as it will detail what your paying, when and the service your buying.
With that out of the way, your agent might ask you to invest some time and money in staging your home. In short, the art of staging is trying to make a property attractive to a wide range of buyers.
Once your house is ready the agent will take a range of photos. Your agents will try to take attractive photos which highlight the positive and exclude the negatives. They may tweak and finish them in Photoshop.
During this visit, they'll take notes for the particulars and measurements for the floorplan. Many agents have moved past boring copy in their particulars and now want to excite a buyer's emotions. So, expect the agent to ask what attracted you in the first place and why your moving.
You'll then be sent a copy of the particulars for your approval. It might take the agent a few weeks to pull all of this information together.
Once your property hits the market
This is when a good estate agent shines and a bad one (sadly) exposes themselves!
A bad agent will put up a "for sale board" outside your property and list your property on the online portals. They'll then pray for the phone to ring!
A superstar estate agent will get a "for sale sign" put outside your property. They will upload it on to the online portals, share it via social media and include in it their weekly email.
If they're still running print adverts, a good agent will charm their boss to include your property in the next advert. They will also fight to get it in the window.
But that's not all. They'll work the phone and email. Every estate agent will have a database of potential buyers and what they're looking for. A good agent will work through this list to identify people who match what you're trying to sell.
With this segmented list, they'll call and email out particulars in the hope they can find a buyer quickly.
Regardless of how they generate interest, they'll arrange and conduct viewings. After potential buyers have viewed, they'll follow up with a call in the hope that they put in an offer.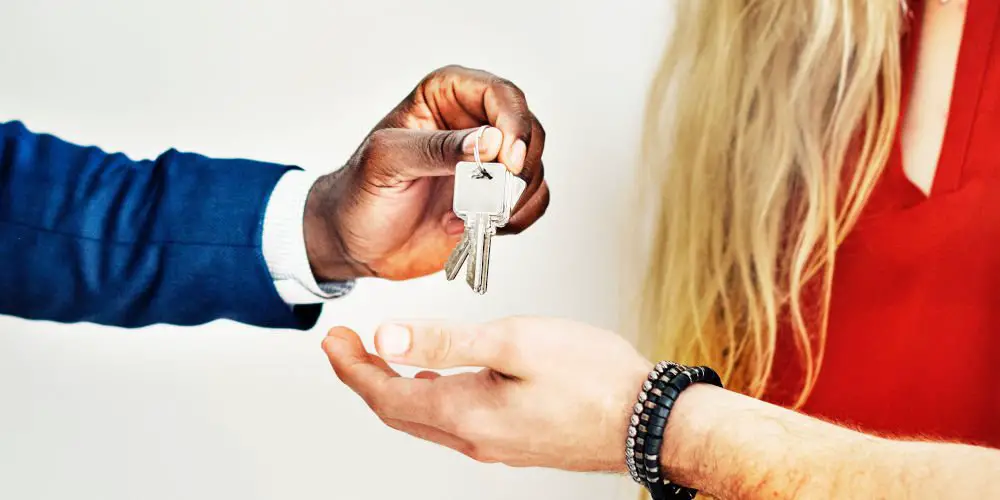 Offers, Sold STC and completion
Once you have an offer or a few on the table, the agent will move into sale progression mode. This is a fancy way of saying they'll work hard to get both sides to agree on price and terms.
Once you've accepted an offer the agent will mark your property as Sold Subject To Contract (or Sold STC for short) and may even ask potential buyers for their best and final offer by a certain time and date.
Even though a sale is agreed, the work doesn't stop there. They will work with both parties to ensure the sale completes. This can involve spending hours on the phone trying to charm lawyers, conveyancers, surveyors and mortgage companies into moving at a slightly faster pace than crawling!
After all the legal paperwork is complete, the agent will work with others in the chain to set a suitable moving date. Then on moving day, your agent will be there to hand over the keys and usually a token gift. It's likely they'll also send you a final bill for their services.
See them as Friends
Regardless of whether you're buying or selling, make friends with your estate agent. Don't treat them as a foe or a necessary evil.
For example, if you're selling, bring them a coffee or chocolates every time you stop by to get an update. If you're buying, bring them a coffee to your viewing.
It's worth take an interest in them as a person as this makes you more memorable. The stronger your bond with them, the more likely they'll be honest and may even divulge secret information!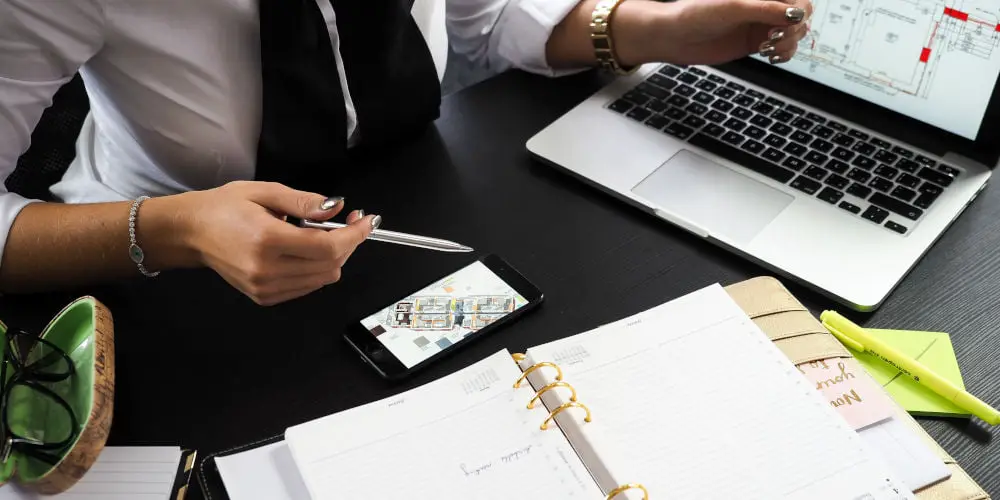 Squeeze them for information
When you have bonded over coffee, try to gather more information. Even with a little small talk, it's surprising how much an estate agent will be willing to share.
If you're buying find out why the seller wants to move (death, debt, divorce, accepted planning permission)? How long has the property been on the market? How many offers are on the table? What is the lowest price they would accept? Has the vendor found a new property yet?
However, if you're selling be a little cheeky and ask how many potential buyers match with your house. Can any be persuaded to view before the property hits the market? Is the price attractive enough in the current market? Ask how the marketing plan is going.
Again invest in a relationship and use your skills to gather information.
A good estate agent is worth their fee (and a few coffees)
Hopefully, we've answered "what does an estate agent do?" and shown how much work goes into buying and selling a property. Typically, estate agents work hard with many working from 8 am to 8 pm most days.
Whether you're buying or selling, work with your agent and try to build a strong relationship with them. Pick the right agent for your situation and trust their advice.
Finally, don't complete on a Friday. If things go wrong with the money transfer, the banks will be shut all weekend.