EVVR Energy Monitoring Smart Plug and Relay review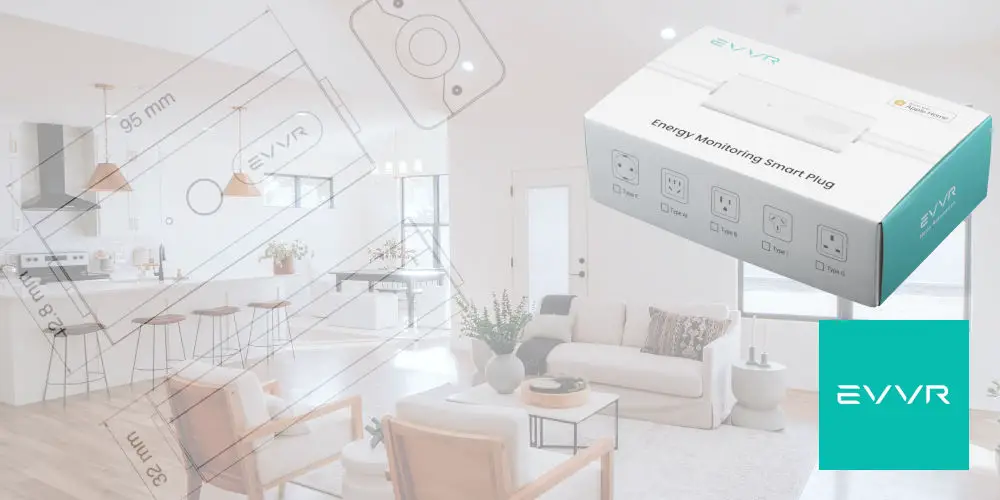 EVVR are back, this time with an Apple HomeKit device that has the potential to be game changing. And while they sent us both an EVVR Energy Monitoring Smart Plug and EVVR Energy Monitoring Relay for free, this is our honest opinion.
Before we explore these devices, it's worth giving you a little recap of who EVVR is and why you should care. We'll then look closely at each of these devices and explain why we think they have the potential to be revolutionary.
So come with us as we explore the EVVR Energy Monitoring Smart Plug and Relay devices. These are currently available for Apple HomeKit, and so are ideal if you love the sleek feel of the iOS ecosystem.
Who is EVVR and what makes the brand unique?
If you're a long term reader, you might remember EVVR from last year, when they sent us an In-⁠Wall Smart Relay Switch to review. It's a good product that's easy to install. If you haven't heard of EVVR, they are a start up home automation brand with offices in Copenhagen and China.
They burst onto the smart home scene in 2022 with their In-Wall Smart Relay Switch that's now available for Z-Wave, Zigbee, and Apple HomeKit. Their Hub picked up a nomination for the CES 2023 Innovation Awards, which is quite a feat.
Plus, they have some really interesting products on the horizon, including the Pad S, a small touch screen competing directly with the SONOFF NSPanel. And yet it promises to be far superior!
Very few smart home brands cater for Z-Wave, Zigbee, and HomeKit protocols. Many only offer devices for one or two, or claim to be expanding to offer more options "soon". So, while EVVR is still a start up with limited distribution, they are a brand to watch.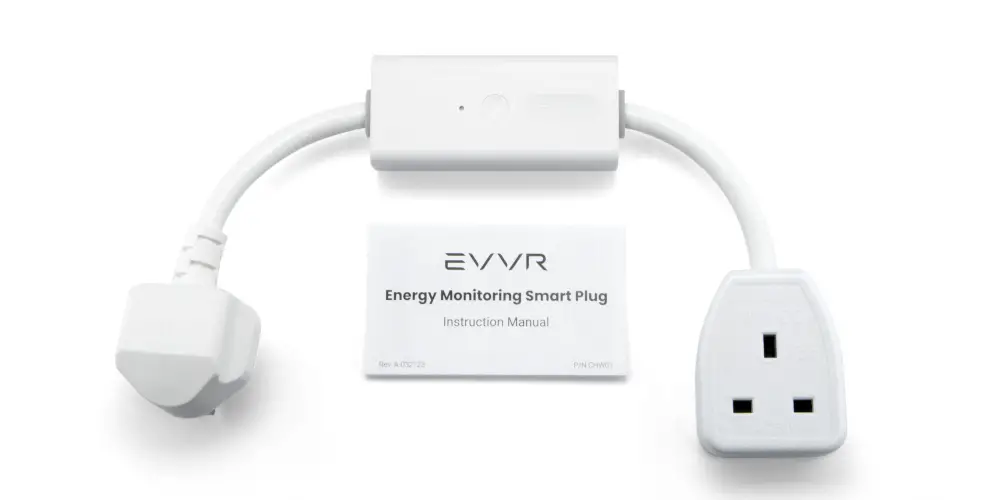 Why is the EVVR Energy Monitoring Smart Plug different?
You're not short of options when choosing a smart plug. In fact, finding the ideal one might test your patience. And they all look fairly similar. Your typical smart plugs look boxy, bulky and uninspiring.
The EVVR energy monitoring smart plug includes a built-in 50 cm extension cable. So you no longer need to find a short extension lead when using it or move devices closer to the wall. For a longer cable length, the EVVR relay is ideal. But we're jumping ahead of ourselves.
Another unique aspect is that it works with the Apple HomeKit ecosystem. There are plenty of Wi-Fi smart plugs, but only a few integrate with HomeKit. Attempting to build a home automation system using multiple protocols is a nightmare.
Using smart plugs is a no-brainer as they help you turn devices on/off remotely. You could be away, the wall socket is hidden behind furniture, or want to operate multiple devices with a single button press. Plus, most older household appliances don't come with an app!
We're all concerned about rising energy prices, yet few of us know how to measure the amount of electricity any given gadget uses. Using the EVVR App, you can view real-time power data and hourly energy consumption that the EVVR smart plug uses.
In addition to controlling your smart plug using the Apple HomeKit system, you can control it using the EVVR App or the built-in button.
A final feature worth mentioning is the current rating. The majority of smart plugs can carry currents up to 13 amps. The EVVR can handle up to 16 amps, ensuring you can use it with a wide range of devices.
How does their Energy Monitoring Smart Relay work?
You might find that having a 50 cm extension cable as part of your smart plug isn't enough. And so, that's where the EVVR Energy Monitoring Smart Relay comes in. It works exactly as the plug version. However, you can add your own cable to each end and customise the length and appearance.
While playing with electrics isn't recommended, rewiring a plug is DIY basics and something everyone should be able to do. If you're comfortable wiring a plug, you might prefer to use the EVVR smart relay.
The easiest way to add the module is to use an existing extension power cable. After removing it from the mains power, use a pair of pliers to cut the cable in two. Next, use wire strippers to remove the plastic around the three wires.
You'll need to use a Phillips screwdriver to open the EVVR relay. Finally, wire each cable into the terminals on the relay, replace the casing, and screw it back together. You now have an extension lead with the EVVR added. It should take about 10 minutes or so.
The relay module can also handle currents up to 16A. Plus, you can control it using the built-in button, the EVVR app, or HomeKit.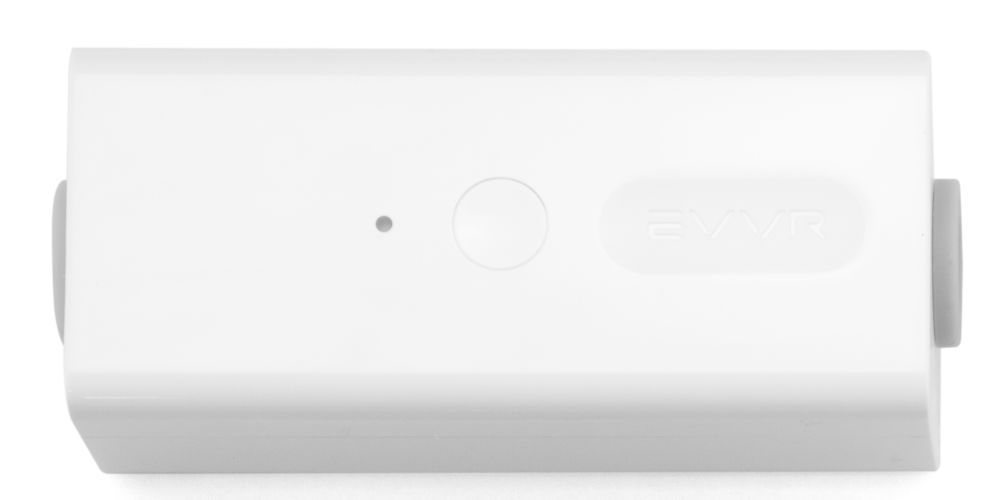 Which option is the best for your Apple HomeKit system?
Answering this is tricky, as some will want to use the plug-in-and-play smart plug, and others will want to use the relay module and customise the look and length. Of course, using the relay involves being comfortable with wiring a plug, so it presents more of a risk.
However, you might want to use black cable or need a 1-metre cable, making the smart plug option less than ideal. It makes little sense to use the smart plug with an extension lead!
For most people, the smart plug will be the easiest solution as they can get set up and running in seconds.
How can you use these devices?
If you're like most people, you'll have no idea how much energy every appliance in your home uses. So, if you're trying to reduce your energy bills, you can use the EVVR Energy Monitoring Smart Plug or Relay to give you an accurate figure for your usage per device.
You'll soon realise that leaving the TV on standby 24/7 costs you a small fortune each year. Or you might learn that your kettle doesn't use as much electricity as you first thought. That's one way to use it.
The fun starts when you build scenes in HomeKit that control multiple devices from several brands. You could have a movie scene that dims the lights, lowers the blinds, and turns the TV on that's powered by the EVVR smart plug, making operating it even easier.
Another use for these devices is to turn on lamps while you're away, making it look like you're home. You can automate this idea in both the EVVR app and using HomeKit.
You'll probably think of other uses that will change your life and make it easier.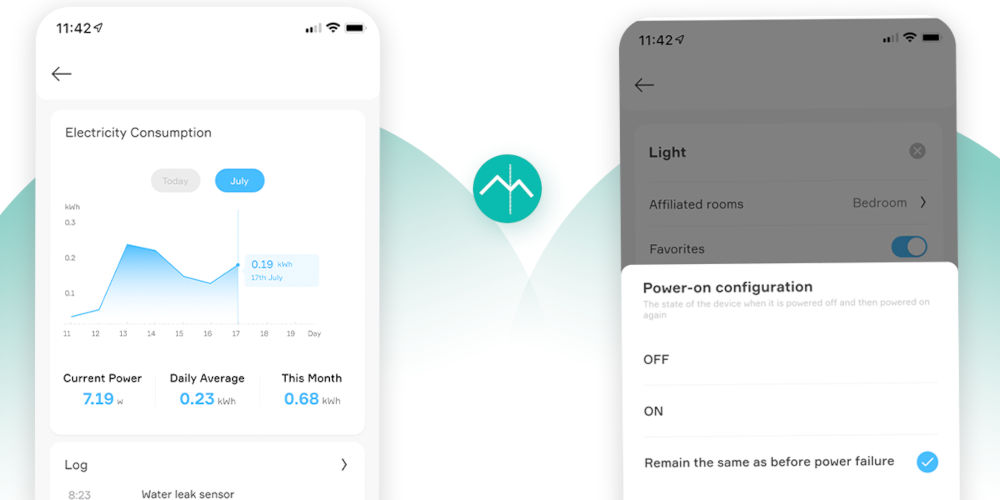 Will they offer the devices for different protocols?
The Apple HomeKit system is a great idea. Sadly, it hasn't really caught on in the same way as Zigbee (now Matter) or Z-Wave. So while EVVR has decided to release this smart plug and relay module for HomeKit, they will be realising versions for Z-wave and Matter shortly.
So if you like the idea of these devices but are using a Fibaro or Tuya system, don't worry, as you'll have the option to use these devices soon.
Should you buy EVVR Energy Monitoring Smart Plug or Relay?
If you're an Apple devotee and are/looking to use HomeKit to build a smart home, consider the EVVR Energy Monitoring Smart Plug or Relay. You'll have to wait for Z-Wave and Matter versions if you're using either of those protocols.
As it's recently released, they're likely to offer an attractive price to entice people. We think they'll have more success with the Smart Plug than the Relay, as having to rewire a cable sounds simple, but many won't.
That said, it's worth buying one to test and see how you use it before adding the EVVR devices to every plug and socket. You might love how these devices work and become an EVVR fanatic instead!