Flat pack homes: Introduction to affordable self build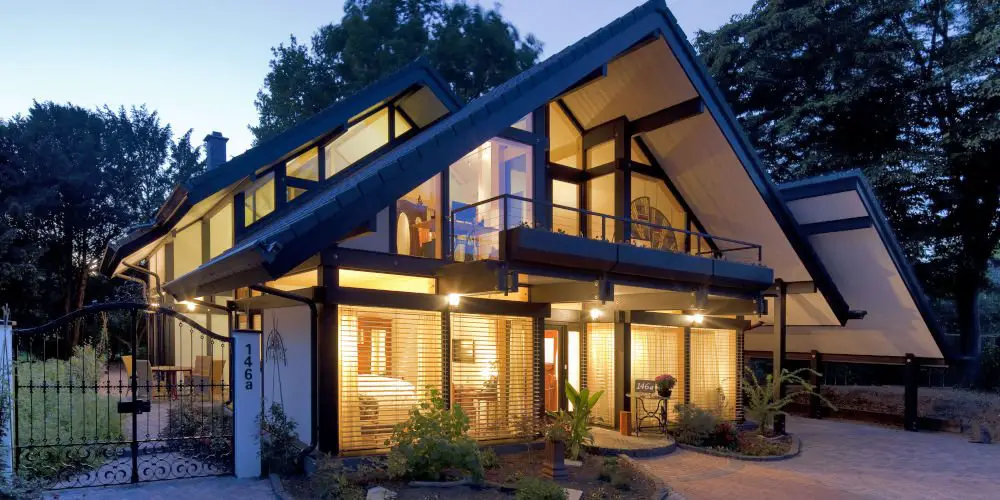 Each year flat pack homes grow in popularity. While the idea of prefab properties isn't new, a kit house, as they're often called, can be an affordable, eco-friendly and quick way to buy your dream house.
Over 13,000 custom homes are built each year. The NaCSBA estimate that around 55,000 people have signed up to the government's Right to Build register since it opened in 2016 and are therefore seriously exploring self building.
Completing a self build project is unlike buying any home. You're involved in every step from finding a plot to the build and selecting each interior finish. However, the process can be all-consuming and at times very testing.
While many of the self builds constructed each year use bricks and mortar, flat pack homes make up a sizeable percentage. Arriving on a lorry, a flat pack home is a fantastic way to take an existing design and customise it to your specifications.
What are flat pack homes?
We've been using prefabricated homes since the end of world war two. The government used prefabs in 1945 to address the widespread shortage of housing. The original prefabs were cramped, inefficient and designed to last 10 years, although some are still lived in 60 years later.
Over the years, prefabs or flat pack homes have come a long way, even if the underlying principals haven't changed much. Today flat pack homes are popular in the UK and Europe. They're stylish, eco-friendly and energy efficient.
Why are flat pack homes are an excellent idea?
Building your dream home from scratch can be challenging and expensive. However, as flat pack homes use modern technology and construction methods, they cost far less than a conventional build.
Typically with flat pack homes, you can easily customize the design. Constructing them on site is quick as they slot together like a giant Lego set and only need a small construction team.
Advantages of prefab houses
There are many advantages to building a flat pack home vs buying an existing one. Below are just some of the reasons flat pack homes are fantastic.
Quick to construct
Most kit home frames can be assembled in days and watertight within a few weeks. This is substantially faster than using bricks and mortar.
Simple to build
As most of the hard work is completed at the factory when it arrives on-site, assembling the kit is relatively straight forward.
Affordable
The two biggest construction costs are labour and materials. However, flat pack homes are manufactured using the latest technology, which reduces the overall cost. Combined this with fewer construction workers and the overall saving is between 10-25%.
Eco-friendly
Typically, flat pack homes use a timber frame and SIP panels, so are extremely energy-efficient.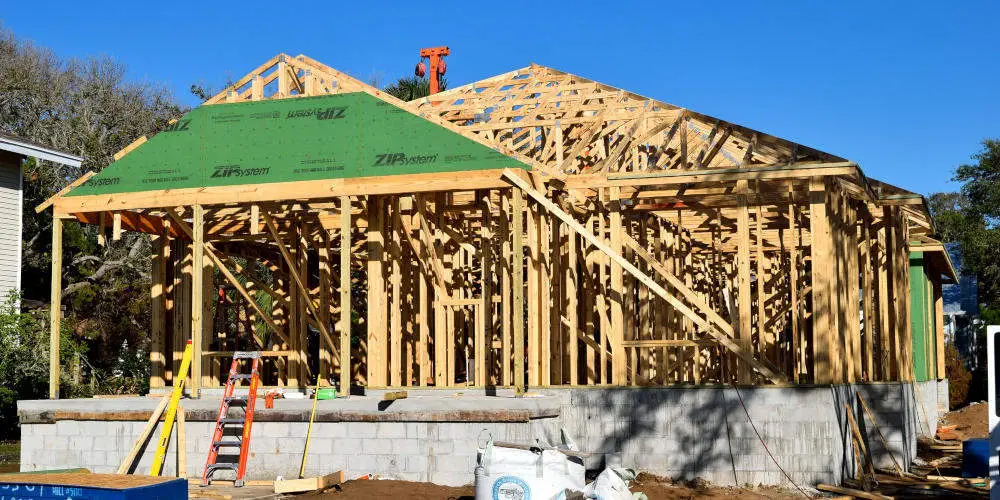 Disadvantages of prefab homes
Before deciding if flat pack homes are for you, it's worth considering their disadvantages. Thankfully, there's only a few.
Lifespan
As most flat pack homes use timber frames, they have a maximum lifespan of 100 years with the right maintenance and fire protection. Bricks, on the other hand, have a much longer life and don't rot or decay.
Heating
An airtight brick home will keep the warmth in, long after the heating been turned off. Timber frame houses do not retain heat well and can't accumulate heat from the external or internal environment.
Fireproof
Wood is an easily combustible material and so prefabs built with a timber frame are less resistant to fire. Brick and concrete are non-flammable materials and so act as a barrier against fire.
Do I need planning permission?
As you're building a new dwelling, you will need to obtain planning permission. It's best to apply for planning before buying the land or buy a plot from the kit home company.
You might find it hard to gain planning permission even if you're replacing an existing dwelling as how the rules are applied varies between local councils. That said, they have a legal obligation to provide suitable plots and planning to anyone who would like to self build.
Most of the UK's leading kit home companies will have a planning specialist available who can help you to gain approval for an additional fee.
How much control do I have over the design?
As you're effectively building a custom home, you have complete control over the design, layout and features. Of course, your budget and plot will quite likely dictate what you can realistically achieve.
As you're in full control, it can be quite daunting. You get to decide the number of bedrooms, bathrooms, reception rooms and garage space. Even the smallest detail is down to you and it's all can be customized to your specifications.
Before you panic, most kit home companies offer several basic models of flat pack homes. These are a fantastic starting point as they can easily be customized or adapted to your needs. 
We recommend talking to the kit home company before ordering. They'll be able to advise you on the best design for your plot, budget and requirements.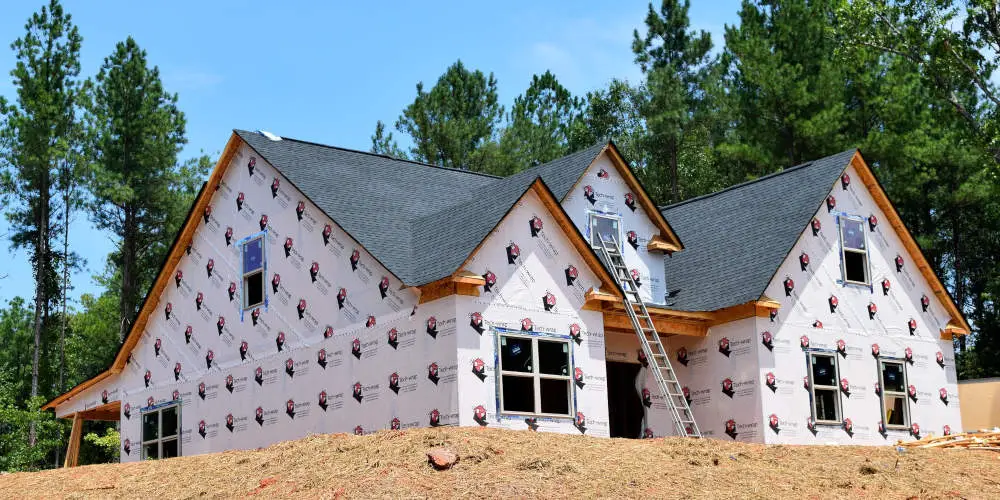 Types of kit homes
Typically flat pack homes are available in three different configurations.
Bare bones
The kit house company will design and manufacture a home to your specifications including the frame, internal walls as well as elements such as the doors and windows.
Their involvement ends with delivery to site. You are then responsible for the construction, 1st and 2nd fixes as well as the and interior design and landscaping. Your kit will come a manual which details how to assemble it. This generally is the cheapest option.
Basic build
Like with the bare bone option above, the company will design and manufacture a kit in-line with your specifications. They'll send a team with the kit to assemble it on site.
You'll be left with a watertight shell, which still needs flooring and decorating as well as landscaping. Also, you'll be required to fit the kitchen and bathrooms.
This option is more expensive than just ordering the kit, however, the company will be able to ensure the build was correctly carried out.
Turnkey
As the most expensive option, you'll be involved with the planning and design at the start. During the build, you'll need to visit the site regularly to approve work and check on the progress.
As you've worked with a designer from the beginning, they'll take care of the kitchen design, the bathroom tiles and any flooring. When finished, you can simply turn up with all of your worldly possessions.
What is likely to cost?
As with any construction project, there are many costs involved, some might even be more expensive than the kit.
Land
Without a plot, you can't build a home! The cost of land varies massively depending on location, size and whether it has planning permissions or not.
If you're not sure where to start, we've covered our top 17 ways to find a self build plot. These include talking to estate agents, splitting a garden and more.
Planning
The value of land increases dramatically when it has planning permission. This is because gaining planning approval is highly risky and can take months.
The cost of applying for planning permission is around £400 but will be higher once you factor in architects fees and more expensive still if you have to hire planning specialist on top.
Funding
Having the necessary funds in place is critical to completing your next home. It's worth speaking with a specialist mortgage broker before you even start searching for a plot.
Stamp duty
Self-building could save you thousands in stamp duty (SDLT) as you only pay SDLT (LBTT in Scotland or LTT in Wales) on land and property over £125,000. As you're only buying land, the SDLT bill will be small in comparison to buying a property of the same end value.
VAT
There's no VAT on labour or material costs for self builds. This could save thousands of pounds. That said, you will have to pay VAT on hire costs, architect fees and other services.
Kit home
With a range of flat pack homes available in all shapes and sizes, and a price list to match, building your dream home is easy. So, it's best to research your options and talk with each company before buying a kit.
Timber frames can cost as little as £65 per square meter. SIPP are more expensive and generally cost around £95 per square metre. Oak frames are the most expensive option at £200 per square metre.
It's worth remembering that buying the kit home is only a small part of the build cost. You'll have to pay for groundworks, interior finishes, landscaping and to have services connected. All of these can quickly add up.
New build Warranties
Several new build warranties are available and provide peace of mind over the first 10 years of the property's life. The building, rather than the owner is covered, so in most cases can easily be passed to a new owner.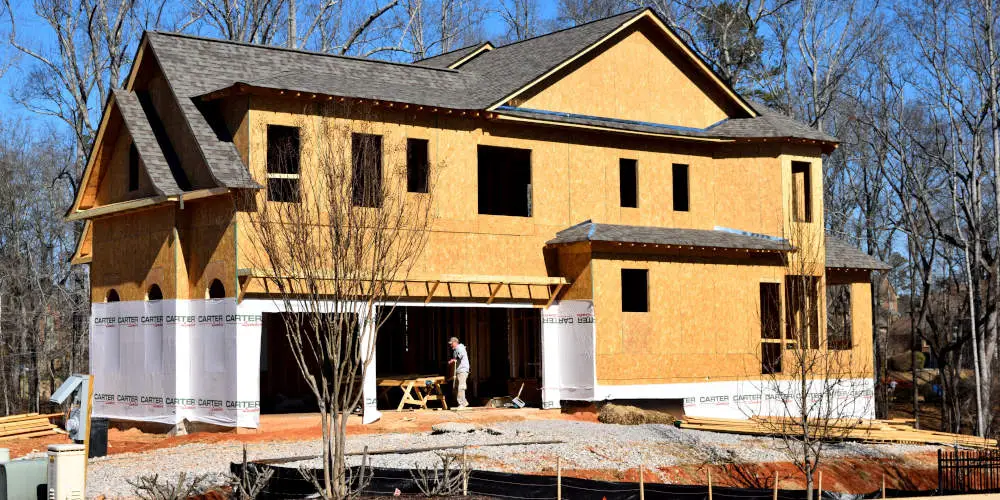 What companies sell flat pack homes?
Several companies sell flat pack homes, and so you're able to work with a company who reflect your deign ideals. Many European manufacturers have a UK sales team and regularly ship kit homes here.
Huf Haus
First featured on grand designs over 20 years ago, Huf Haus is a German company who are well known for their iconic designs, which blend wood and glass. Using modular designs, they can be customised to the clients. They are also energy efficient.
Potton
Owned by the Kingspan Group and based in Bedfordshire, Potton is one of the UK's largest manufactures of self-built kit and flat pack homes. They offer a range of classic and modern design, some of which are on display at their model village.
Using a combination of a timber frame with SIPP panels, all kits conform to the highest level of the Code for Sustainable Homes.
Scandia-Hus
With their root in Sweden, Scandia-Hus designs and build kit homes in the UK. They've successfully delivered over 4,000 kit homes in the UK over the last 40 years.
They offer a range of classic and modern designs, all of which are eco-friendly and feature triple glazing as well as superior insulation. At their head office in Sussex, two of their models are available for viewing.
Oakmasters
Offering both contemporary and period oak framed houses, Oakmasters build homes that will last for generations. Combining cutting edge design with traditional methods, they create beautiful,  comfortable homes with impressive environmental credentials.
Oak is a fantastic material for building as it is long-lasting, easy to work with and eco-friendly. As the quintessentially British timber, Oak framed buildings simply belong here.
WeberHaus
Combine precision engineering with creative expertise, WeberHaus builds eco-friendly timber frame homes to each customer's unique requirements. 
The German company offers an exciting range of contemporary designs, all of which can be customised and has a sales team based in Ascot. 
What should I ask when buying a flat pack home?
It's worth having a list of questions to ask when talking with kit home companies. You might already have a few ideas of what to ask, but here are the essentials.
Do you provide support with finding and choosing a suitable plot?
Can you help me to gain planning permission?
Will you help me customise a standard design?
What is your current lead time?
Can you help me reclaim VAT?
Do you provide help getting services (such as water and electricity) connected?
Can I visit some of your existing projects?
What warranty do you offer?
Again it's likely you have plenty of other questions you'll want answered, so it's a good idea to go armed with a list about flat pack homes.