HDMI ARC is not working? 5 Easy fixes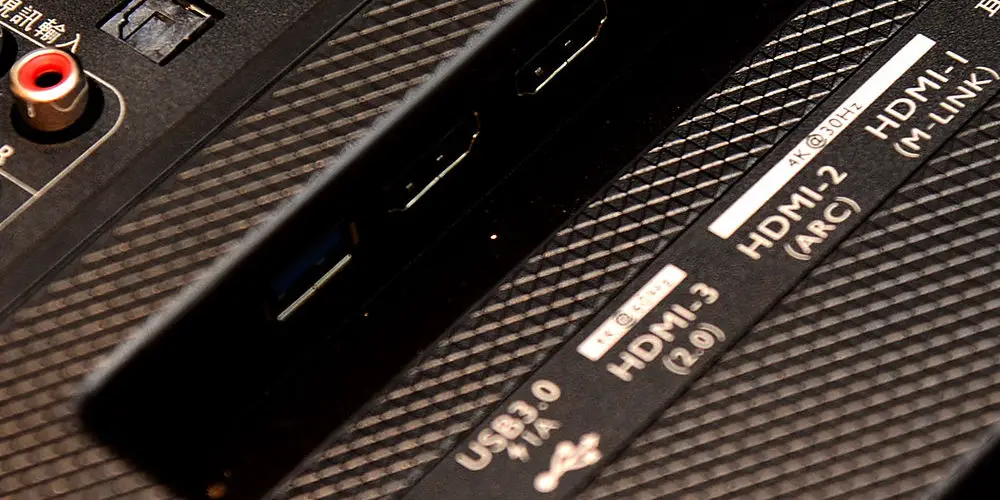 Relaxing after a hard day's work shouldn't involve getting your TV to work with all of your other gear. You might have a problem with your HDMI ports meaning your HDMI ARC is not working as it should.
If you're not completely sure what HDMI-CEC (Consumer Electronics Control) or HDMI ARC (Audio Return Channel) does, here's a brief explanation. In short, this technology allows different devices can control each other.
If you have a soundbar, you can connect it to the HDMI ARC output on your TV and automatically turn it on when it senses a signal. So rather than needing to find two remotes (one for the TV, the other for the soundbar), you just need the one for the TV.
What makes HDMI-CEC and ARC tricky is it's a technological standard. You'll find manufacturers have implemented it in slightly different ways. So it can feel a little like herding cats! Especially as some devices don't want to play nicely with each other.
So, if you're having trouble getting all of the features working, don't worry. You're about to learn what to do if your HDMI ARC is not working and ensure it always works.
Turn on HDMI-CEC settings
The first thing to check is that you've enabled the HDMI-CEC setting on all devices. Just to confuse things, you'll notice that devices call these settings something slightly different.
For example, with LG, it's called Simplink. While Samsung labels it as Anynet+, and it's called Bravia Sync on Sony devices. Confusing things further, on a Sky Q box, you'll see it named HDMI control.
Yes, these all do the same thing. Just with a different name. It should be fairly straightforward to find the HMDI options in the settings menu. After finding this option, you'll need to enable HDMI-CEC for all devices you're using.
So if you're using a soundbar, TV, and Blu-ray player, you'll need to start by checking the settings on each device and ensuring they are correctly set up.
Your problem might be due to HDMI-CEC being disabled on one or more devices. If everything looks fine, but your HDMI ARC is not working, continue to the next fix.
Unplug everything and reconnect gear together
Saying this feels like a scene from the IT crowd but unplugging devices and reconnecting them can magically make things work again. However, there is method in our madness.
HDMI-CEC is really fussy about the order that devices are connected, as this affects the handshake that makes the system work. So, if your HDMI-CEC isn't working properly, turn everything off at the plug. Next, remove all HDMI cables from your TV.
After leaving for a minute or two, you'll want to turn your TV on first. Start by connecting any external sound devices (soundbar or AV amp) to the HDMI ARC port on your TV. You can then power them on. 
Next, plug in a set-top box, such as a Freesat 4K TV box, via HDMI and power it on. Finally, connect your media players and Blu-ray players.
If you follow these steps, you should your HDMI-CEC works properly. For example, if your turn on your Blu-ray player, the TV and soundbar should also jump into action.
That said, don't be surprised if you fail to switch off a games console and later realise the TV et al is still on.
Check your HDMI ARC settings
HDMI ARC is a subset of the HDMI-CEC standard. It lets the TV send audio over an HDMI cable to a soundbar or AV receiver. So, if you can't hear any sounds, start by following the steps in the solution above. 
Next, set your TV to use HDMI ARC. Doing this will automatically send audio to your soundbar or AV receiver. You should be able to enjoy your TV show, movie, or game!
Check your audio formats
If you still have no sound, or it's intermittent, you could have a problem with unsupported audio formats. You could set Sky Q to use Dolby Digital Plus. However, if your AV receiver and projector don't support this format, you'll hear no sound. 
So, you'll want to check each device's sound output and adjust the setting to ensure they are compatible. It might take you a few minutes to navigate each device's menu and find the right settings, but this is worth the effort.
If you're using a Blu-ray player and don't have sound, try going into the settings menu and selecting PCM as the output. Doing this limits you to stereo sound on TVs with HDMI ARC. However, you can use HDMI eARC to convert this signal into a full surround sound from TVs.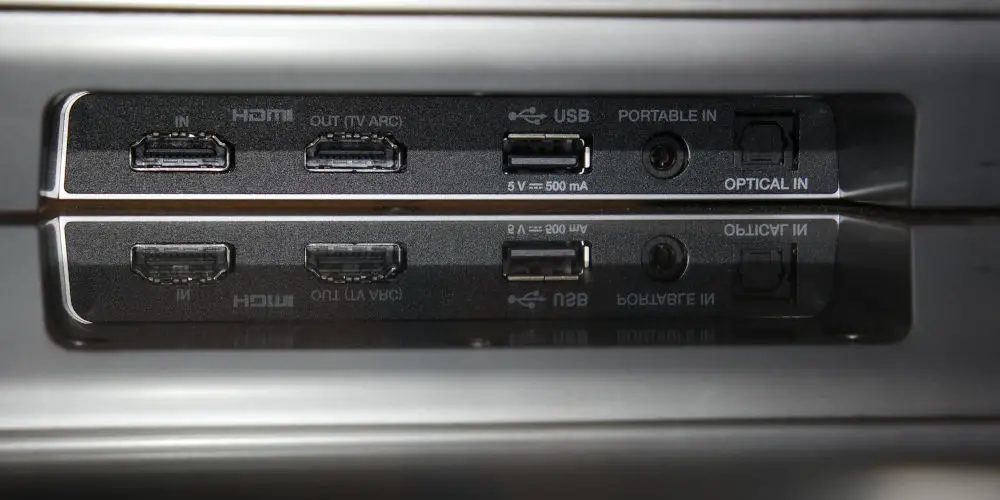 Not getting the right sound? Reboot!
You'll want to check that you listening to the sound format you expect. If you're using an AV receiver or the latest TV, you should be able to see what format they're playing. Sometimes, this is hidden on a menu. If your device works with an app, you should be able to use that.
Sometimes, you do need to turn everything off at the wall, wait a few minutes, and try again. You should find after a minute or two of complete shutdown, everything works as it should, and you can finally enjoy the depths of your Dolby Atmos soundbar.
HDMI ARC is not working? Try these!
Here are 5 fixes to try if your HMDI ARC is not working:
Turn on HDMI-CEC settings
Unplug everything and reconnect gear together
Check your HDMI ARC settings
Check the audio formats you're using
Not getting the right sound? Reboot!
These should fix your HDMI-CEC issues. If not, contact the customer support of your device. And if you enjoyed reading this, you might like to learn about the difference between HDMI ARC vs Optical.