Soundbar reviews, comparisons, and guides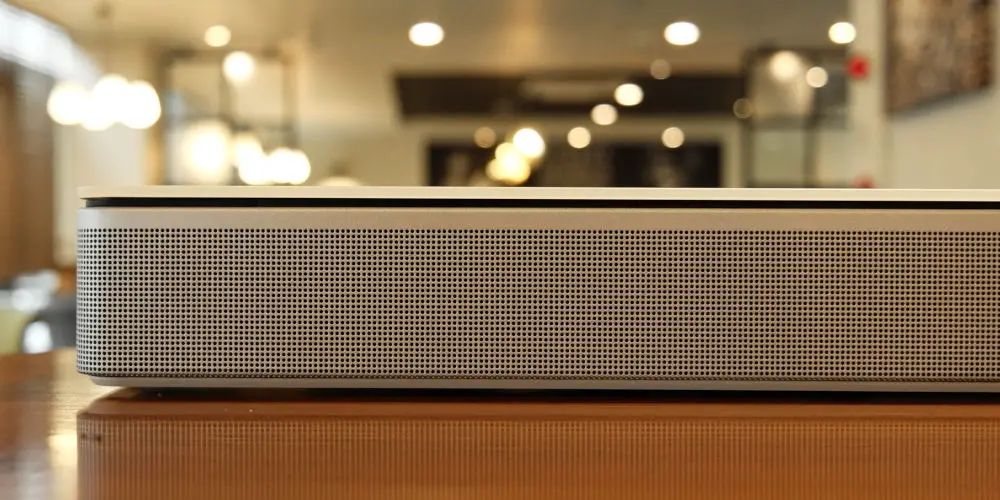 Selecting the perfect soundbar can be difficult. Literally thousands of options of available, and many seem similar, particularly at first glance. You'll find plenty of soundbar reviews and comparisons on our website.
However, we haven't collected them in a single place. Not until now, that is! Using this article, you'll be able to pick your next soundbar or soundbar with subwoofer with ease as we've listed every unit we've reviewed or compared.
As we add more soundbar reviews to My Dream Haus, we'll also update this article to remain the ultimate guide to everything soundbars. So, you'll want to bookmark this page and return to it often.
Guides
As your best starting point is here, you'll find links to our soundbar guides. If you haven't purchased a soundbar before, we have several excellent guides to help you decide your requirements and what's available. Plus, we have plenty of other informational articles.
What size soundbar do I need for my TV?
How to connect a soundbar to a TV: 4 options
Where's the ideal soundbar placement? Below vs above TV
What's the ideal soundbar and subwoofer placement?
Can you use a soundbar with a projector?
Can you use a soundbar and TV speakers together?
Soundbar vs surround sound system in a cinema room
Can you add additional speakers to a soundbar?
Is it worth buying a Dolby Atmos soundbar?
Best soundbar reviews
When looking for a new or your first soundbar, you'll want to be inspired, regardless of your budget. By highlighting and comparing the top units, you can find your ideal device without wasting hours on research.
Top 10 best soundbars under £100
Best 2.1 channel soundbar with subwoofer under £300
Best soundbar for a projector for a budget snug
Samsung soundbars
Samsung currently offers over 20 soundbars, from budget-friendly models like T400 to surround sound systems such as the Q990B, which consists of a soundbar, subwoofer, and 2 rear speakers.
So whatever your budget, Samsung has a soundbar for you. If you already have a Samsung TV, you'll know they build fantastic electronics.
Sony soundbars
Whether you want a simple soundbar like the HT-SF150 that's a vast improvement over your TV's speakers or HT-A5000, which offers immersive 5.1.2 surround sound, Sony has the unit for you.
Many of their units use the S-Force PRO Front Surround and Vertical Surround Engine for multi-dimensional sound without needing multiple speakers placed around the room. Their range pair nicely with any Sony Television.
JBL soundbars
Experience films, series, sports and TV programmes as if you were right in the middle of them. Choose from the exciting range of soundbars from JBL. You can choose from 2.1 channel soundbars to a 9.1 channel surround sound system.
JBL Bar 5.0 MultiBeam soundbar review
Bose soundbars
Hate wires? Don't worry, Bose offers a range of wireless soundbars that are very easy to set up and are full of features. Elevate everything you watch with an unmatched combination of Dolby Atmos® and exclusive TrueSpace technology.
Bose Smart Soundbar 300 review
Yamaha soundbars
Yamaha is another giant audio vision brand that is well respected for their home cinema equipment. The range of Yamaha soundbar includes the minimalistic YAS-109 to the MusicCast YSP-5600, which faithfully reproduces 7.1.2 channels of audio from a single soundbar.
LG soundbars
With an LG soundbar, you'll enjoy a rich, immersive sound. Whether you want better sound than your TV speakers or a powerful low-end that puts you right into the heart of the action, LG offers a soundbar for you.
LG Electronics SK1 All-in-One soundbar review
Panasonic soundbars
Panasonic sells a range of highly affordable soundbars. But don't let the price tag fool you. They offer advanced units, including such features as Dolby Atmos, DTS: X and Bluetooth. Elevate your audio with their fanatic range of soundbars.
Panasonic SC-HTB8 soundbar review
Groov-e soundbars
You might not know the Groov-e brand, but they sells a range of highly affordable soundbars. They are ideal if you need a spare or second soundbar or just want a cheap one to test if having one is right for you. We're massive fans of the GV-SB05.
Groov-e Soundbar 160 GV-SB05 review
Groov-e Soundbar 50 GV-SB02 review
Soundbar comparisons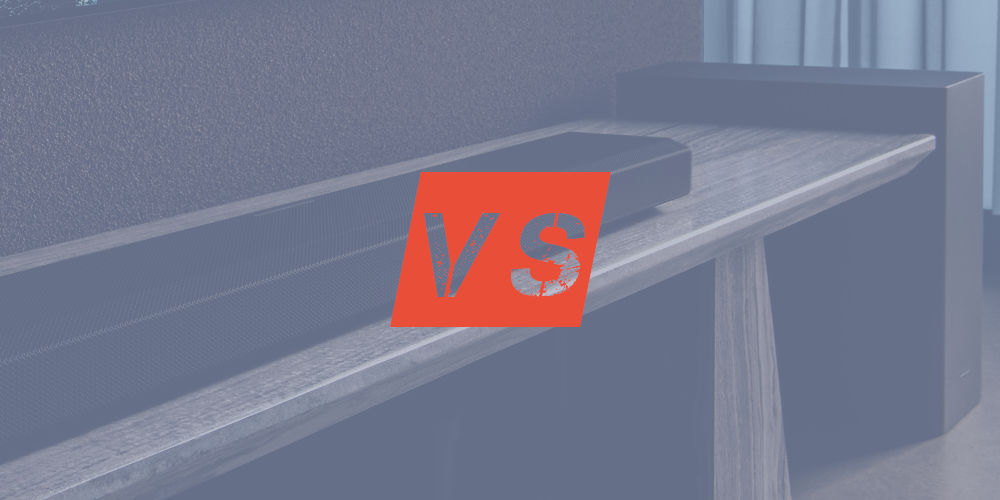 Coming soon.