What's the best home automation starter kit?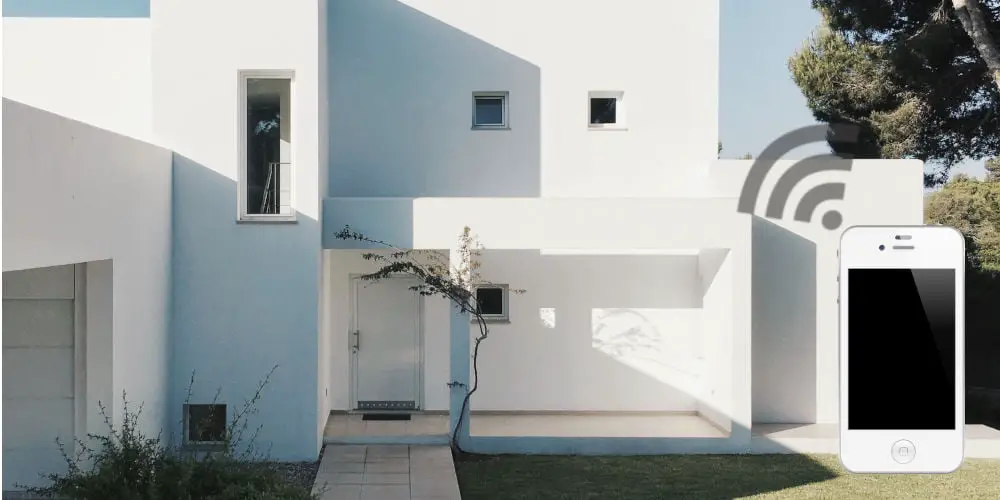 When it comes to building your very first smart home, as a complete automation virgin, you'll want to start with a home automation starter kit.
As there's quite a few on the market, choosing the right one can be confusing. But that's not the only complexity involved.
If you're brand new to smart homes, start with our introduction. It will answer most of your questions and clear up a few myths along the way.
For each of the 6 home automation starter kit, we'll explain why you might want to use that particular system, as well as what limits the system has.
Finally, we'll discuss how extendable the system is. So you'll know if you buy a particular one, that it's future proof or not.
* Prices correct at time of publishing
Samsung SmartThings Starter Kit
Description
Introducing the Samsung SmartThings Starter Kit. The kit comes with a hub, 2 multi-purpose sensors, 1 motion sensor and 1 plug-in-and-play outlet. With such a good range of devices, you'll have the beginnings of a smart home in no time.
As the Samsung SmartThings home automation system uses plug-in-and-play devices, you don't need to spend a long time setting up the system. Simply pair devices with the hub and download the app, and you're ready to go.
In addition to the SmartThings app, you can control devices with the Google Assistant and Amazon Alexa.
At the heart of the system is Z-Wave home automation technology, which is found in over 5000 devices. Z-wave devices create a strong communication mesh where they send and receive messages.
By using the Z-Wave chip, Samsung has built a very powerful system. In short, you can automate most things using Z-Wave enabled devices.
There's also a wide range of other Samsung products that work with the SmartThings Starter Kit. These include smart speakers and Video Cameras. Also, the Philips Hue series works out of the box as do Yale smart locks.
Pros
Uses Z-wave technology
Can be controlled by the SmartThings App
Voice control via Amazon Alexa
Cons
User reports the sensors are poor quality
Devices quickly drain batteries
Conclusion
At just shy of £112, the Samsung SmartThings Starter Kit is affordable and uses the same technology as thousands of devices. This means you can quickly and easily build your dream smart home.
In terms of the elements in the starter kit, they leave a lot to be desired. In our opinion, there are too many sensors. It would have been better to have a door/window sensor, 2 plug-in smart sockets, and a motion sensor.
That said, as a Z-Wave hub, it's affordable and offers something that the others on that market don't. Also, as you can link a number of Samsung smart devices with the hub, it makes this starter pack exciting.
In terms of control, being able to use Amazon Alexa and Echo, is handy. Plus if you don't like the app, there's a number of Z-wave apps you can use instead.
If you can get over the shortcomings of the starter kit and see how powerful the system can become, then we think you'll agree with our score of 9/10!
Lightwave Lighting and Power Starter Kit
Description
Our second home automation starter kit is from Lightwave. The Lightwave brand has been around for over 10 years. 2018 saw the release a line of second-generation products.
The starter kit is available in both white and stainless steel finishes. The kit consists of a hub, a retro-fittable dual gang power socket and a retro-fittable single gang light switch.
The hub connects to your wifi router and mains, and you can pair over 250 devices. It uses two-way communication, meaning it can send and receive commands.
Unlike other starter packs, the two included devices are both retro-fittable. So you'll either have to change the sockets yourself or get an electrician in.
Once wired in, you need to pair the devices with the hub. Luckily this is straight forward and can be done using the mobile app. There's also a web app, which enables you to schedule tasks.
You can also control Lightwave devices using IFTTT, Alexa, Apple Home and Google Assistant.
The wider product range includes heating controls (boiler switch and TRV radiator valves), doorbell, and relays, amongst others. It's easy to see that Lightwave is future proof.
Pros
Easy to set up and control (App, IFTTT, web)
Wider range of Lightwave products available
Devices use two-way communication
Cons
Requires rewiring switches and socket
Compatibility issue between generation 1 and 2
Conclusion
If you look at the Lightwave and Energenie MiHome ranges, you'll see they look very similar. However, as Lightwave is on their 2nd generation, they have the edge over MiHome.
Even though the system itself is highly expandable, the starter kit is on the expensive side. And could possibly end up costing even more if you have a professional install.
Moving on to the positives. We like Lightwave as they are a British company, based in Birmingham. They are dedicated solely to home automation. Also, the company funds an independent online forum.
This Lightwave starter kit will get you started and give you a taste of what Lightwave is. Once you're happy, then it's easy and affordable to build a complete smart home. 9/10!
Energenie Alexa-compatible Hub and Smart Plugs 3-pack
Description
Our first start kit is also the cheapest, introducing the Energenie Alexa-compatible Hub and Smart Plugs 3-pack. It's Alexa compatible, so you use it with echo or dot once set up.
Included in the kit is a Gateway, three Smart Plugs and a MiHome Hand Controller. As there's nothing to wire, you'll be set-up and ready to go in minutes.
Let's start with the brains aka the Gateway. The gateway plugs into your wifi router and the mains. It sends commands to linked devices via the controller, a website or an app. The kit's 3 smart plugs can be used to control a lamp, radio or coffee maker.
In addition to the plug-in device, the MiHome range includes retro-fittable light switches, power sockets and TRV radiator valves as well as many other devices.
The final item in the starter pack is a controller. It's quite basic and only enables control of the 3 plug-in sockets. Of course, if you add more devices, then you'll want to move over to the app.
You can control the MiHome gateway via IFTTT, which allows integrating with Phillips Hue and Nest systems, for example.
Also, the system is compatible with both Amazon Alexa and Google Home. So if you have an Echo or a Dot, you'll be in full command!
Pros
Easy to set up
Number of control options (App, remote, IFTTT, web)
Wider MiHome range is extensive and future proof
Cons
App is basic
Gateway only sends commands
Conclusion
The Energenie Alexa-compatible Hub and Smart Plugs 3-pack is very promising.
There are only a few negatives.So, overall we feel quite good about this home automation starter kit.
The first issue is single-way communication. This means the gateway can only send commands. If your light is already on, the gateway won't have a clue. But it will keep telling your light to turn on.
The app is really basic and doesn't work on iPads. However, you can overcome this using the Alexa app. This will allow you to control devices using voice commands.
In terms of positives, the system is easy to set up and user-friendly. The wider MiHome range includes all you need to create a full home automation system. 8/10
Panasonic Smart Home Safety Starter Kit
Description
The Panasonic Smart Home Safety Starter Kit is an affordable solution and contains 4 devices.
The hub is the brains and needs mains power and connects to your Wi-Fi router. A door/window sensor enables you to check what's happening, as does the motion sensor.
Completing the kit is an indoor siren, which is the perfect deterrent to any intruders.
As you have to drill some holes, set up takes a little while. Getting devices talking with the hub is straight forward and take seconds.
Unlike the Bosch, Panasonic has designed this as a stand alone security system. So if you're looking to improve your home's security, it's worth researching this kit.
As this starter kit covers one element of a smart home system, control options are limited. That said, we see why. There are apps for phones and tablets.
If you want to add more security features, the range includes indoor cameras, telephone, key-chain remote, water leak sensor and more.
Pros
Purpose built home security system
Affordable solution
Long range control
Cons
Limited control options
You'll need to add to the starter kit to fully secure your home
Conclusion
The Panasonic Smart Home Safety Starter Kit is a fantastic starting point. The 4 components are well designed and cover a lot of requirements.
With that said, you will need to add to the system right away in order to fully protect your home. You'll want to add some cameras and more sensors.
This shouldn't deter you from purchasing the starter kit. Instead, see it as friendly advice!
This package is for you if you're security minded and want to automate basic safety features. If you're looking for a home automation system which includes security then look at other systems. 8/10
Bosch Smart Home Security Starter Kit
Description
As the most expensive on the list, Bosch Smart Home Security Starter Kit is a little different the other two we've covered so far.
The kit comes with a hub, motion sensor, door/window sensor and a smoke detector. The system can be controlled by a mobile App, which can alert you of a fire or intruder.
Getting set up does take a bit of time as you'll need to drill holes for the motion sensor and smoke detector. The door/window sensor has sticky tape on the rear, making it easy to attach.
Once paired with devices and a phone, you can forget about the hub and control using your mobile.
The system provides 4 levels of protection, ensuring your home is safe when at home or away.
In terms of the wider range, you can buy power sockets, TRV radiator valves, light switch and more. All of which are affordably priced and work with Amazon Alexa.
Pros
Offers 4 levels of protection
Alexa compatible
Part of a wider range of smart home products
Cons
Expensive
Doesn't replace your current alarm system
Instructions are hard to follow
Conclusion
The Bosch 8750000282 Smart Home Security Starter Kit is a bit of a let down. It's basically a smart home system which has been repackaged as a security system.
So, we're not off to a good start. Of course, if you plan to build a home automation system around this kit then it will probably meet your expectations.
Some users have pointed out that the instructions aren't clear and pairing devices with the hub can be a little tricky. Again not really what you'd expect from Bosch.
As a starter kit, it's fairly expensive. You're only saving only £16 on buying each of the included items separately. The Bosch feels similar to Lightwave, yet has some differences.
Firstly, the hub doesn't need to connect to your Wi-Fi, the system can run independently. Although you'll need Wi-Fi to control the system with your phone, set timers and send notifications.
Secondly, the Bosch system works with Philip Hue lighting, which, we'll get to in a moment. And also can connect with the latest Bosch devices such as dishwashers and washing machines. They are working on adding more products and functions. 7/10
Philips Hue Wireless Lighting GU10 Starter Kit
Description
Philips is well known for its lighting. So, it makes sense for them to offer some smart products. This Philips Hue Wireless Lighting GU10 Starter Kit is includes a hub and 3 smart GU10 bulbs.
Each bulb is fully dimmable and can produce up to 16 million colours. You can easily set them up to cover different moods. For example, bright white light in the day, low-level lighting for movies and different colours for partying!
Getting started is simple. Unscrew your current bulbs, plug-in a Philips smart bulb and you're good to go! There's no rewiring involved or tricky installation.
When you've installed all three, then you need to power up the hub, connect it to your wifi router and pair the devices. The hub is built to control up to 50 lighting devices, which means you can comfortably control your entire house.
You can control your lights in a number of ways. Firstly, there's an app, which allows instant access as well as enabling you to schedule patterns. If you have an Amazon Alexa, Echo, or Dot, then you can control your lights using your voice.
While the hub will continue for years, you might want to change or buy new bulbs. The price of replacement smart bulbs varied massively depending on the base and colour. For example, a pack of 2 GU10 bulbs costs £27 whereas a pack of 2 E27 screw base bulbs has a price tag of £72.
Pros
Plug in and go set up
Multiple control options (app, Amazon Echo/Dot, Apple Home)
Each bulb displays up to16 million colours
Cons
System only cover lighting
Replacement bulbs vary massively in price
App is fairly basic
Conclusion
Let's start with the biggest downside of the Philips Hue Wireless Lighting GU10 Starter Kit, is it will only ever cover lights. So don't expect to buy a Philips smart socket or relay.
However, the Philips Hue system has been designed to work with the Bosch system above. And actually, in our opinion, this is a fantastic combination.
However, if all you're looking for is smart lighting, the Philips Hue Wireless Lighting GU10 Starter Kit is a great starting point.
Plus if you like the result of the starter kit, you can easily and in most cases add more smart bulbs to your system. 7/10
The best home automation starter kit
When it comes to choosing the right home automation starter kit, bear the following in mind.
Firstly, match the system to your needs. For example, trying to improve your home's security? The Panasonic stands out.
Trying to have better control over your lights, power and some security features then go with the Lightwave. You'll love the seamless look!
If you're really not sure about home automation then buy Energenie MiHome as it's highly affordable and offers many of the key features you'll want.
Secondly, future proving. While the MiHome system is fantastic for what it is, it lacks the wider options of the Samsung, thanks to it's Z-Wave chip. However, the Samsung starter kit leaves lots to be desired.
If it was down to us, we would choose the Samsung or the Lightwave starter kits. From there, we'd add elements as and when we could afford it.