What's the best LG soundbar of 2023 reviews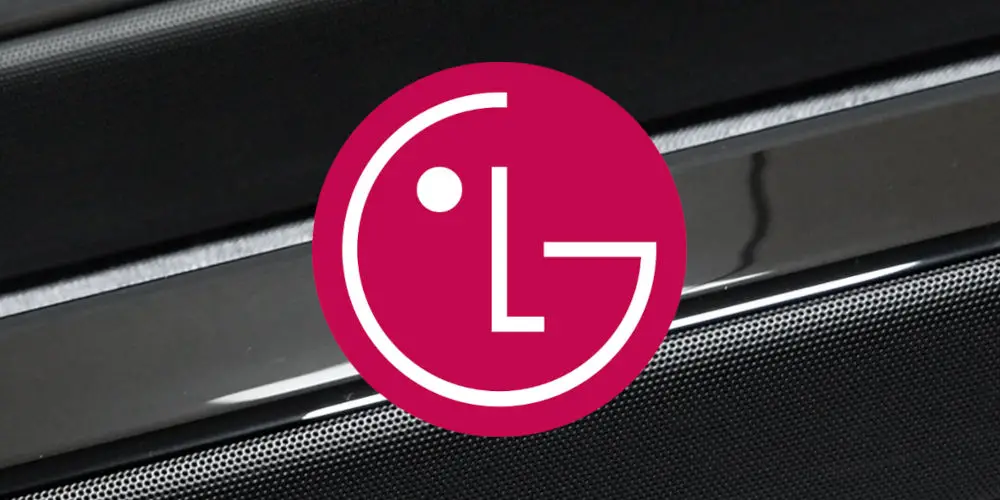 LG is a brand we're all familiar with. They are one of the largest consumer electronics manufacturers in the world. The LG soundbar range is fantastic if you need speakers for a home cinema projector or improve your TV's sound.
You might also know that LG sells a great range of TVs, projectors, and Blu-ray players, amongst other tech!
As the ultimate guide to the best LG soundbars, this article should help you find all the information you need. It doesn't matter if you're buying a new soundbar or want to check on discontinued models, you'll find it in this article. So, you just might want to bookmark this page!
Current product range
There are currently 19 LG soundbars available, and the range includes:
LG S60Q Soundbar
LG USC9S Soundbar
LG USE6S Soundbar
LG S95QR Soundbar
LG S80QY Soundbar
LG GX Soundbar
LG G1 Soundbar
LG S75Q Soundbar
LG S65Q Soundbar
LG S40Q Soundbar
LG SQC1 Soundbar
LG SP9YA Soundbar
LG SQC2 Soundbar
LG SP2 Soundbar
LG SP7 Soundbar
LG SN4 Soundbar
LG SN5 Soundbar
LG S80QR Soundbar
LG SK1D Soundbar
What's the best LG soundbar
After gathering user feedback from multiple sources, the best LG soundbars are the SP7 and SN5.
How do they compare to other leading brands?
With plenty of soundbar options available, it's worth comparing the LG range with other leading brands.
Samsung is a leading brand that offers soundbars that compare well to LG soundbars. The two brands offer similar features and performance. However, Samsung soundbars tend to be more expensive than units from LG.
Sonos is another popular brand. They only offer a single soundbar, which is more expensive than the options from LG. Sonos are well known for creating high-quality sounding units that are easy to integrate into a wireless multi-room audio system.
Sony offers an equally impressive range of soundbars that typically have a better list of features. However, the LG soundbar range is more affordable.
What we love about LG soundbars
There is a lot to admire about the LG soundbar range. They produce stylishly designed units that are competitively priced. You'll find several connectivity options on each unit and a wide range of features that make them create a pleasing sound to listen to.
LG manufactures devices that are built for longevity and performance. So, buying an LG soundbar could be a good investment.
How much does they cost?
The LG soundbar range costs between £85 and £1,700, so there's something for every budget and different requirements.
Anything to be aware of?
There are some downsides to consider before you buy an LG soundbar. other brands manufacture units with a far better list of features for a slightly higher price. So comparatively, LG while are affordable, they are fairly basic soundbars.
Some models can be difficult to set up, particularly if you want to use more than one input or are using the soundbar as part of a wider home cinema set up.
Compared to other brands, some LG soundbars lack the wireless connectivity options you might want to have.
Where can you find support?
You'll find an excellent support section on the LG website. So whether you want to find a manual, register a product, or request a repair, there's plenty of information available. Plus, you can find several ways to contact LG, such as email, WhatsApp, and live chat.
A little brand history
Established in 1958 as GoldStar, LG Electronics has been leading the way into the advanced digital era thanks to the technological expertise acquired by manufacturing many home appliances such as radios and TVs.
Headquartered in Korea, LG Electronics has unveiled many new products and applied new technologies in the form of mobile devices, digital TVs, and state-of-the-art Blu-ray players in the 21st century.
By 2013, the company had become the world's the second-largest LCD TV manufacturer. And so are firm favourites when it comes to producing home electronics and more recently, wearable tech.
Since 2008, they have released a long line of Blu-ray players. The LG BD300 was released with much fanfare as it allowed you to stream Netflix and upscaled pictures to 1080p. Also, 2008 saw the release of LG Blu-ray player BH200, which had an eye-watering price tag of £1,000.
Discontinued LG soundbars
Over the years, LG has discontinued several soundbars, including:
SP8YA, S90QY, SL8YG, SN5Y, SL10YG, SL9YG, SL7Y, SL4Y, SK10Y, SK9Y, SK8, SK6, SK5, SK5R, SK4, SK1, SJ1, SJ4, SJ5, SJ6, SJ7, SJ8, SJ9, SH2, SH3B, SH4, SH4D, SH5, SH6, SH7, SH2, and NB5540.