What's the best LG Blu-ray player of 2023 reviews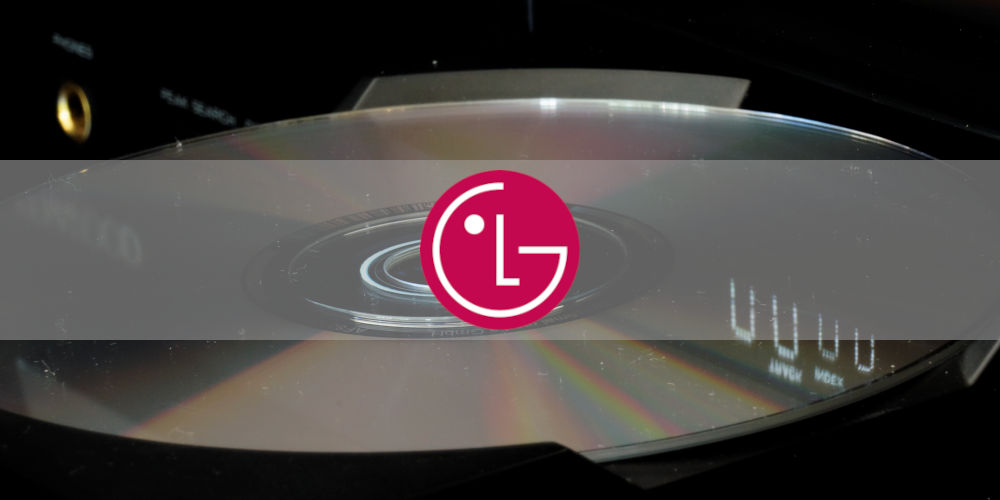 PUBLISHED: 21st December 2019 | LAST UPDATE: 14th July 2023
Many of us have grown up with LG appliances. They've been selling devices in the UK since the late 50s. In this article, we'll focus on the best LG Blu-ray players, both past and present.
This article aims to be the ultimate guide to everything LG Blu-ray players. Instead of wasting hours searching the internet for answers, you can come here. So you might want to bookmark this page.
Current product range
It's best to start by viewing the current LG Blu-ray player range. Having reviewed most of the units available, if any take your fancy, you can read an unbiased opinion before you buy one. Don't just rely on the LG website!
LG BP250 review – 6/10
LG BP350 review – 8/10
LG UBK80 review – 7/10
LG UBK90 review – 8/10
What's the best LG Blu-ray player
After gathering user feedback from multiple sources, the best LG Blu-ray players are the UBK90 and BP350.
How do they compare to other leading brands?
As part of our mission to build a truly helpful online magazine, we regularly compare LG Blu-ray players against other leading brands, such as Sony, Panasonic, and Samsung.
While not the most feature rich or exciting devices, LG does offer highly affordable units that are superb as your first Blu-ray player or if you need additional ones for the bedroom or kitchen.
Here are some of the comparison articles we've written that feature LG units.
LG UBK90 vs Panasonic DP-UB820
What we love about LG Blu-ray players
All of the current Blu-ray players from LG are great value for money. Enjoy a range of media from disc formats and via a USB memory stick. Some players offer 4k upscaling, while others have Dolby Atmos built-in.
How much does they cost?
The current range of units are priced between £80 and £220. So are highly affordable and represent great value for money when you consider what features each player offers. They might not be world changing Blu-ray players but are solid units that last.
Anything to be aware of?
Some units have developed issues after the warranty has expired. However, as technology moves at lightening speed, you'll probably be due an upgrade by this point.
The cheaper units lack multiple outputs which could be a little limiting if you're running a home cinema system, hence why we recommend using these as secondary units not for your main TV or entertainment room.
Where can you find support?
You'll find an excellent support section on the LG website. So whether you want to find a manual, register a product, or request a repair, there's plenty of information available. Plus, you can find several ways to contact LG, such as email, WhatsApp, and live chat.
A little brand history
Established in 1958 as GoldStar, LG Electronics has been leading the way into the advanced digital era thanks to the technological expertise acquired by manufacturing many home appliances such as radios and TVs.
Headquartered in Korea, LG Electronics has unveiled many new products and applied new technologies in the form of mobile devices, digital TVs, and state-of-the-art Blu-ray players in the 21st century.
By 2013, the company had become the world's the second-largest LCD TV manufacturer. And so are firm favourites when it comes to producing home electronics and more recently, wearable tech.
Since 2008, they have released a long line of Blu-ray players. The LG BD300 was released with much fanfare as it allowed you to stream Netflix and upscaled pictures to 1080p. Also, 2008 saw the release of LG Blu-ray player BH200, which had an eye-watering price tag of £1,000.
Discontinued LG Blu-ray players
LG has discontinued a large number of Blu-ray players. The list includes:
BP165, BP155, BPM55, UP970, UP870, BP550, BP255, UBKC90, UP875, BP340, BP540, BP730, BP530, BP300, BP330, BP335W, BP620C, BP125, BP620, BP520, BP325W, BP320, BP220, BP200, BD611, BD690, BD670, BD650, BD630, BD640, BD580, BD590, BD570, BD550, BD530, BD390, BD370, BD270, BD300, BH200.