What's the best Marantz AV receiver of 2023 reviews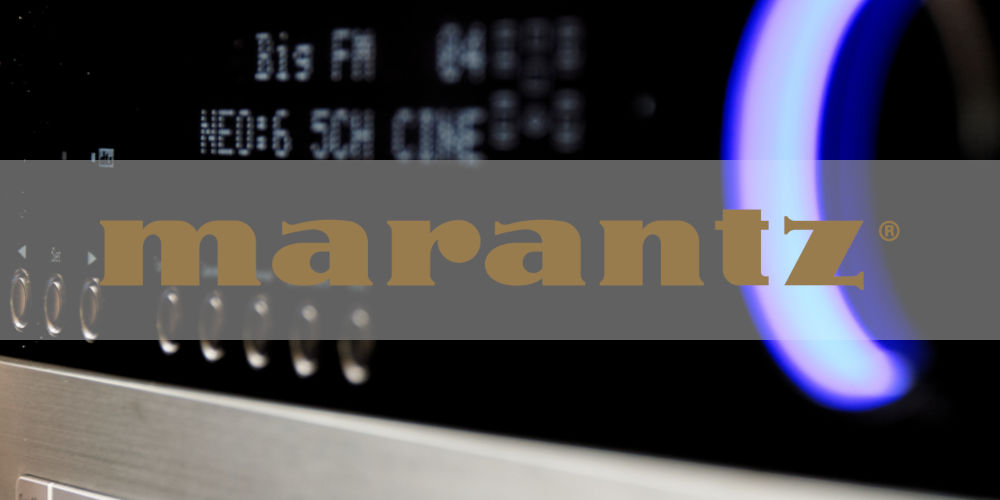 In the world of high-end audio equipment, Marantz is a legendary name. The brand is known for its meticulous attention to detail and commitment to delivering superior sound quality. Marantz AV receivers boast advanced features, exceptional performance, and elegant design.
In this article, we'll explore the best Marantz AV receivers, from discontinued models to the current range, how they compare to other leading brands, and where you to go if you need help.
Whether you're a closet audiophile or simply looking for the best possible home entertainment experience, the Marantz AV receiver range has something to offer. By the end of this article, you'll have a deeper understanding of what sets them apart from other brands.
So, if you're in the market for a new AV receiver or just interested in the latest high-end audio technology, join us as we explore the best Marantz AV receivers currently available.
Current product range
You probably want to start by viewing the current Marantz AV receiver range. Having reviewed most of the units available, if any take your fancy, you can read an unbiased opinion before you buy. Don't solely rely on the Marantz website when making your decision!
Marantz SR8015 review
Marantz CINEMA 40 review
Marantz CINEMA 50 review
Marantz CINEMA 60DAB review
Marantz CINEMA 60 review
Marantz SR5015 DAB review
Marantz SR5015 review
Marantz CINEMA 70s review
Marantz NR1711 review
Marantz NR1200 review
Marantz NR1510 review
Marantz VS3003 review
Marantz SR7015 review
What's the best Marantz AV receiver ?
After gathering user feedback from multiple sources, the best Marantz AV receivers are NR1510 and NR1711.
How do they compare to other leading brands?
Marantz is a well-respected brand in the home entertainment industry. They are well known for producing high-quality AV receivers that offer excellent sound quality and advanced features. Marantz receivers are often compared to other leading brands such as Sony, Yamaha, and Onkyo.
While Marantz receivers may be priced at a premium compared to other leading brands, they often offer exceptional performance and features that are well worth the investment.
Here are some of the comparison articles we've written that feature Marantz AV receivers:
Coming soon
What we love about Marantz AV receivers
What makes Marantz AV receivers desirable is that they offer support for 3D Sound with Dolby Atmos and more. They include 8K Ultra HD HDMI capabilities and have a direct connection for your turntable with a built-in phono equalizer.
Each Marantz receiver is hand tuned by the Marantz sound master to ensure ideal sound quality. You can even enjoy wireless music streaming via Airplay 2, Spotify, Amazon HD and more.
You can control your unit with your voice commands as the units work with Alexa, Siri, and Google Assistant.
How much does they cost?
The current range of units are priced between £200 and £3,500. They represent great value for money, especially when you consider the features each device offers and comparable units.
Anything to be aware of?
There are a few potential downsides to consider when purchasing a Marantz AV receiver. They are generally more expensive than other leading brands. However, this is due to the high-quality components and advanced features.
Marantz receivers often offer a wide range of features and settings, which can make them more complex to set up and use than some other receivers. You might find the complexity intimidating, especially if you're buying your first home cinema receiver.
A few users have reported issues with firmware updates on Marantz receivers, particularly with older models. These issues can cause problems with the receiver's performance or compatibility with other devices.
Some Marantz receivers may have a limited number of HDMI inputs compared to other brands, which can be a consideration for users with several HDMI devices.
Where can you find support?
The Manatz Website has an excellent support section. You can find manuals, register a product, or request a repair. And there's plenty of information available. If you need to contact the brand, there are several options, including email and phone.
A little brand history
Founded by Saul Marantz in 1952, who focused on producing high-quality audio equipment for music enthusiasts. The brand's early products included high-fidelity tube amplifiers. By the 1960s, Marantz began to produce solid-state amplifiers.
Throughout the 1970s and 1980s, Marantz continued to produce high-quality audio equipment, including AV receivers, amplifiers, and speakers. The company was known for its focus on audio performance and attention to detail in its designs.
The 1990s saw the brand merge with Philips Electronics, which allowed it to expand its product line and enter new markets.
In recent years, Marantz has continued to innovate and produce high-quality audio equipment, including AV receivers, amplifiers, and speakers. The company has also embraced new technologies like streaming audio and voice control while maintaining its focus on audio performance and attention to detail.
Discontinued Marantz receivers
Marantz has discontinued a large number of home cinema receivers. The list includes:
NR1504, NR1506, NR1508, NR1605, NR1606, NR1607, NR1608, NR1609, SR12S1, SR14mkII, SR3001, SR4001, SR4002, SR4003, SR4200, SR4300, SR4320, SR4400, SR4500, SR4600, SR5001, SR5002, SR5003, SR5006, SR5007, SR5008, SR5300, SR5400, SR5600, SR6001, SR6003, SR6005, SR6010, SR6011, SR6012, SR6015, SR6200, SR6300, SR7001, SR7002, SR7005, SR7007, SR7009, SR7010, SR7011, SR7200, SR7300, SR7400, SR8001, SR8002, SR8200, SR8300, SR9200, and SR9300.