Should you buy a new build house?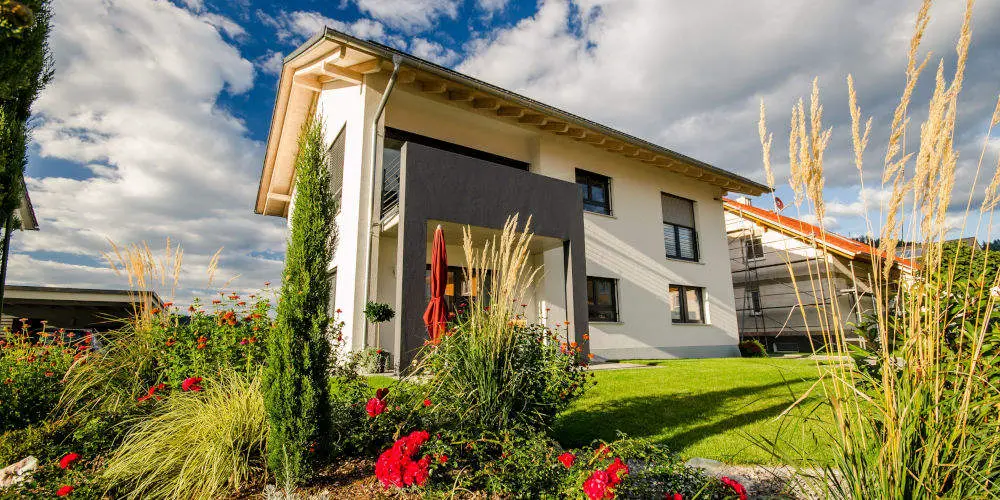 Searching for a new home can be a long-drawn-out process. Do you buy a new build house? Or is an already lived in property a better choice?
An older property may be quirky but could be hiding many issues. A new build will have a sleek design and a warranty to guard against any problems that may arise.
As you can see, there's pros and cons for each side. Let's explore if you should buy a new build house and help you make a more informed decision.
Why you might want to buy a new build house
There are many reasons to buy a new build house including being the first to live there.
Low maintenance costs
One of the biggest benefits of a new property is low maintenance costs. You probably won't need to repair or redecorate, other than the odd minor thing for a few years.
Warranties and insurance
As a new build, your property will be covered by a warranty, meaning the builder will be liable to solve most problems. Most property developers offer new builds with an NHBC 10-year warranty as standard. Many provide both warranties and insurance.
Low running costs
Most new builds are built to very high standards which means the homeowner benefits from low running costs and bills.
Blank canvas
Also, when you buy a new build house, you might have some input over the interior scheme and be able to choose fixtures and fittings. As your starting with a blank canvas, you can design a home that reflects your taste, without the cost or effort involved in redecorating.
Reasons not to buy a new build house
With the positives covered, what about the negatives of buying a new build house?
You see an example
As most developments use several models, you might not actually see your new home until it's ready to move into. Of course, the show homes will be similar and you'll be given brochures with pictures and drawings.
However, it's very hard to back out at this stage as you've already paid your deposit, signed the paperwork and have a mortgage. So you'll end up having to buy a new build house.
Many also find that they live on a completed phrase, with the next street still under construction with many months or years left until the whole site is developed.
Expensive
The glossy brochure sells a premium lifestyle that's reflected in the price. It's the same buying a brand new car vs a nearly new one. Both look exceptional, but one (the slightly used) is more affordable.
Like with new cars, a property depreciates the moment you move in. Properties tend to hold their value or increase slightly over the long term.
Delays are likely
If you buy a new build house, it's likely there will be teething problems. From delays in construction, errors in paperwork and even issues uncovered by the survey which need to be fixed before you can move in.
Not to mention mortgage offers expiring, meaning you have to start the process all over again.
The biggest problem is after-sales care, it varies dramatically between firms. So while any credible developer will try the best to sort any issues, you could be waiting months.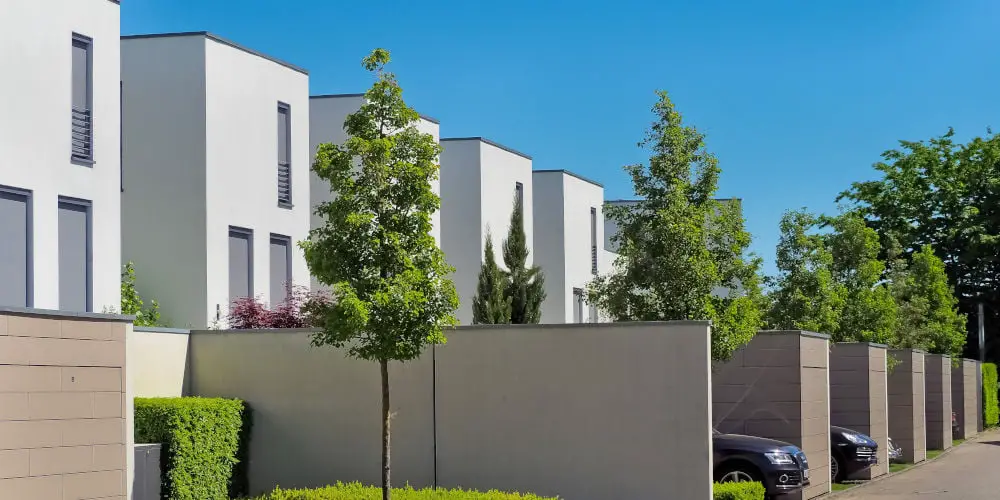 Should I befriend the developer?
If you're seriously considering whether to buy a new build house or not, then it's worth befriending the developer. This will enable you to see how good they are at after-sales care.
It's a fact that most calls and emails go unanswered as they're directed at a general contact point and not a specific person.
Research firms
As part of your process, you should research local developers. Do they have favourable reviews online? Or are there many online forum posts about their quality or lack of after-sales care?
Of course, take everything you read with a pinch of salt and try to balance opinions using your own information.
Talk to customers
If you can find recently developed sites where people have moved in, then it's worth asking homeowners what they think and how they would do it differently. They'll be a gold mine of information and tips.
Turn detective
Most developers will have a few sites being constructed at the same times. So, it's worth driving around and visiting. If you can view a few show homes and talk with new homeowners. Don't rely on promotional material or sales patter.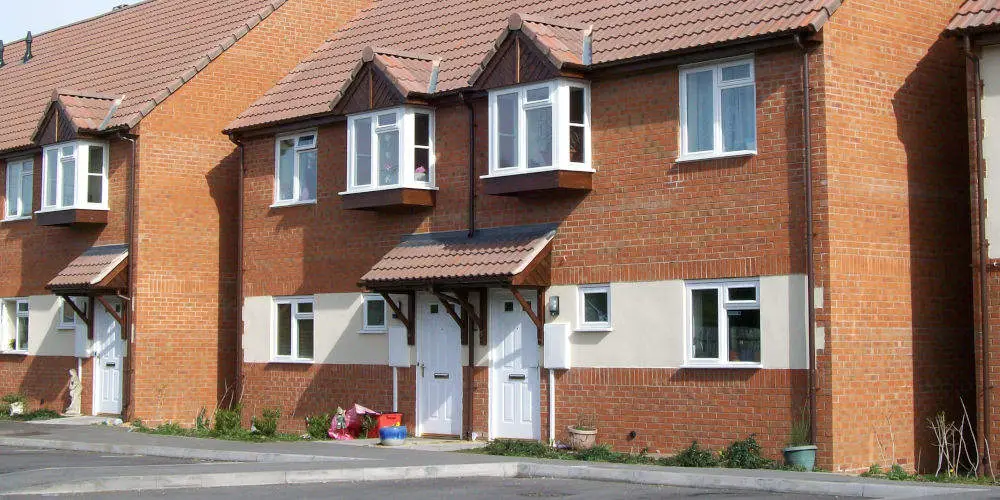 Be vary of Leasehold
Leasehold new builds have been in the news a lot lately for all the wrong reasons. Developers have found a way to profit years after they've sold you a property.
Freehold vs Leasehold
There is a fundamental difference between leasehold and freehold property, and you should understand this before looking at purchasing a home.
A leasehold property means the freeholder has given you the right (or lease) to occupy a home for a certain period of time. Usually, this term is 99 years, but it's not uncommon to see a property sold on a 999-year lease.
Unlike freeholds where your free to do most things with the property, you could be restricted by your lease. You may need to obtain your freeholder's consent if you want to make certain alterations to the property, own pets or sub-let.
Most freeholders are reasonable and straightforward to deal with. However, we've seen multiple companies buy up the freeholds to new build estate and be quite restrictive from the start.
As a leaseholder, you'll be responsible for the maintenance and buildings insurance. Also, it's likely you'll have to pay annual ground rent and service charges.
Ground rent
Ground rent can be set a nominal rate (or £1, £2, or £5 per year). However, the new trend is for the developer to sell the freehold on to a company who then seeks to ramp the ground rent up. It's not uncommon for ground rents to double every 10-years, making you home unsaleable.
Don't buy a leasehold house
There's no reason for any developer to sell a house on a lease. This is greed, pure and simple. Unfortunately, the government has been slow to act and yet to completely outlaw this practice, although the process is in motion.
Leasehold Flats/apartment are fine
Apartments are a different breed of property and therefore most are sold on a leasehold basis. This is perfectly fine, but it's best to ask the developer and your conveyancing solicitor to explain the terms of the lease. They should talk about the restrictions and what charges apply now and in future years.
Should I pay full price?
Pricing new builds is an art, not a science as it's likely there's very little comparable data available. Also, it's hard to price new builds as the market will move between when the scheme is announced and the final house is completed.
Before you approach a developer do your own research on the current local new build market and be prepared to negotiate had. It's also worthwhile understanding the typical stages in the sale cycle.
First stage
The first stage is before construction starts. The developer has just committed to spending millions without having any sales or even potential leads.
Developers are usually desperate to make off-plan sales at the start as it helps them fund the scheme, gauge demand and fine-tune pricing.
So the start of any development can be a fantastic time to buy a home for a fair price. It's also the most riskiest as the project could get pulled and you would lose your deposit.
Second stage
In the second phrase, houses are being built and are selling well. So it's unlikely you'll get a discount but you should be able to view showhomes and be given a realistic completion date.
Third stage
In the final stage, most of the homes are sold and so there are usually two options. The developer can either wait it out and try to sell the last few units for asking price or they can offer a discount.
No discount?
If the developer is unwilling to offer you a discount then ask for an incentive or freebie. These include free furnishing, car parking, or even paying your legal fees or stamp duty.
If paying some or all of your fees feel cheap, remember they can add up to thousands!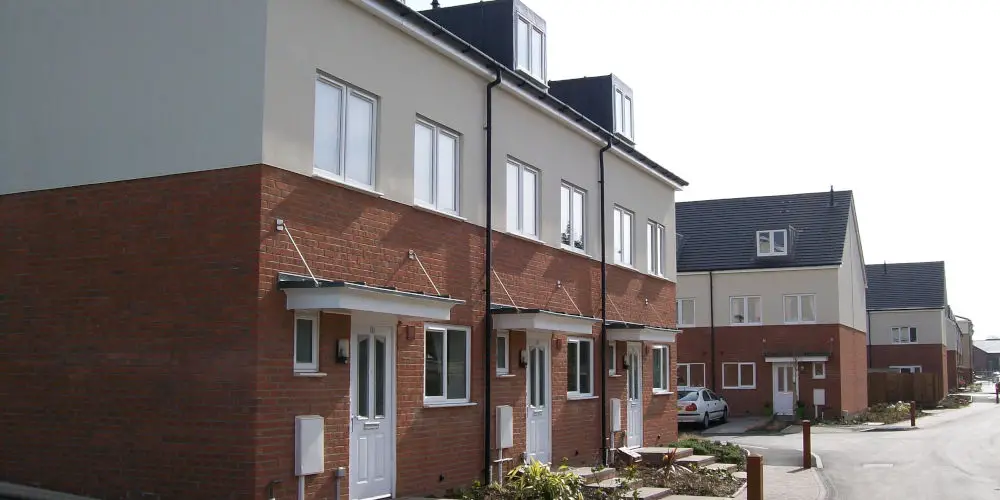 Should I trust the brochure?
In a word, no. Any promotional material is designed to sell you on the lifestyle, not the features or the floor plans. The same is true for show homes.
So while you can admire the brochure, TV ads and show homes, take them with a pinch of salt.
What you can rely on are the agreed floor plans and specifications. These should tell you exactly what you'll get if you buy a new build house. From the design, measurements, quality of materials and finishes and any appliances.
If the developer fails to give you a specification list or it's vague, then chances are they probably intend to lower the quality and you might end up with a different than expected property.
This also matters as NHBC and other warranties are unlikely to cover workmanship. So it's critical that you are happy at every stage of the build.
Are warranties worth it?
When you come to buy a new build house, typically the developer offers NHBC or similar warranty. They are designed to give the owner peace of mind for the first 10-years of the property's life. So the policy passes between successive owners during this period.
While they're called a warranty, they act more like an insurance policy. So, you might be able to make a claim, but it's likely the insurer will try to use the small print to avoid paying for or carrying out remedial work.
What you can do, is ensure the developer includes a snagging period in the contract, as this will allow you to get small issues sorted.
During the first two years, if your developer fails to carry out any remedial work, then NHBC will step in. So it's worth writing this date down and trying to get all issues resolved before this date.
Warranties on white goods such as cookers, dishwashers, hob, washing machines, etc are worth having. So, it's a good idea to ask the developer for these when you complete and make sure this is included in the contract.
Should you buy a new build house?
Having looked at the pros and cons in detail should help you decide if you should buy a new build house or not.
Take your time and consider what we've outlined. Most of all, before you buy a new build house, do your own research. Don't simply rely on the developer's promises or fancy promotional materials.