What's the best Pioneer AV receiver of 2023 reviews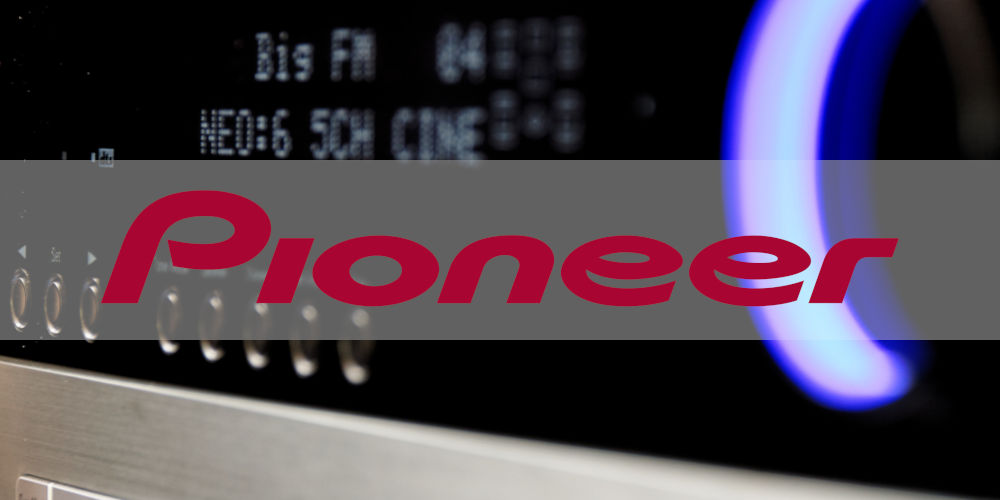 If you're considering buying a Pioneer AV receiver but don't know which is the best model for your requirement, this article will help you. We'll cover existing and previous models, and highlight the best Pioneer AV receivers.
Whether you're an audiophile or just looking to enhance your home cinema experience, the Pioneer AV receiver range has something to offer. They offer an affordable range of units that make enjoying movies at home easy.
By the end of this article, you'll better understand what sets Pioneer apart from other brands and which model is the best option for your specific needs and budget.
So if you're in the market for a new AV receiver or just interested in the latest home entertainment technology, you'll want to explore the best Pioneer AV receivers.
Current product range
You probably want to start by viewing the current Pioneer AV receiver range. Having reviewed most of the units available, if any take your fancy, you can read an unbiased opinion before you buy. Don't solely rely on the Pioneer website when making your decision!
Pioneer SC-LX904 review
Pioneer SC-LX704 review
Pioneer VSX-LX504 review
Pioneer VSX-LX304 review
Pioneer VSX-LX104 review
Pioneer VSX-534D review
Pioneer VSX-934 review – 9/10
Pioneer VSX-834 review
Pioneer VSX-534 review
Pioneer VSX-LX503 review
Pioneer VSX-LX303 review
Pioneer VSX-LX103 review
Pioneer VSX-933 review
Pioneer VSX-S520D review
Pioneer SC-LX502 review
Pioneer VSX-LX102 review
Pioneer VSX-LX302 review
Pioneer VSX-932 review
Pioneer VSX-832 review
Pioneer VSX-532 review
Pioneer VSX-531D review
Pioneer VSX-LX101 review
Pioneer SC-LX901 review
Pioneer SC-LX801 review
Pioneer SC-LX701 review
Pioneer SC-LX501 review
Pioneer VSX-930 review
Pioneer VSX-924 review
Pioneer VSX-830 review
Pioneer VSX-824 review
Pioneer VSX-531 review
Pioneer VSX-524 review
Pioneer VSX-430 review
Pioneer VSX-330 review
Pioneer VSX-329 review
Pioneer VSX-1130 review
Pioneer SC-LX89 review
Pioneer SC-LX88 review
Pioneer SC-LX78 review
Pioneer SC-LX58 review
Pioneer SC-LX79 review
Pioneer SC-LX59 review
Pioneer SC-2024 review
Pioneer SC-1224 review
Pioneer VSX-S520 review
What's the best Pioneer AV receiver?
After gathering user feedback from multiple sources, the best Pioneer AV receiver are the VSX-934 and VSX-534.
How do they compare to other leading brands?
Pioneer AV receivers are among the best in home cinema equipment, but how do they compare to other leading brands in the industry?
Denon is known for producing high-quality receivers and other audio equipment. Some prefer Denon as they are easier to use, and some models offer better sound quality.
Yamaha receivers offer high-quality sound, advanced features, and intuitive user interfaces. Some users may prefer Yamaha over Pioneer for these reasons.
Finally, Onkyo receivers offer superior connectivity options, including support for Wi-Fi, Bluetooth, and AirPlay.
What we love about Pioneer AV receivers
Here are some of the things people like about Pioneer AV receivers. They produce a clear sound, have a superb list of features, and are built to last.
Many appreciate the rich, clear sound that Pioneer receivers can produce, even at high volumes. Their units typically come packed full of features, including built-in Wi-Fi, Bluetooth, support for 4K and HDR video, and support for Dolby Atmos and DTS: X.
Whether you're tech-savvy or not, Pioneer receivers are generally user-friendly, with intuitive menus and easy-to-use remote controls.
The brand creates sleek, modern designs that can complement many interior styles. Pioneer AV receivers are built to last, with high-quality construction and components.
How much does they cost?
The current range of units are priced between £500 and £2,000. They represent great value for money, especially when you consider the features each device offers and comparable units.
Anything to be aware of?
While Pioneer receivers are generally well-regarded, there are a few things that some people may not like about them.
They are often priced at the higher end of the market, which isn't ideal if you're looking for a budget-friendly option. Some find setting up a Pioneer AV receiver can be slightly complex, especially if they aren't familiar with the various settings and options.
Some users have complained that Pioneer AV receivers do not receive software updates as frequently as they would like, which is frustrating if there are bugs or compatibility issues that need addressing.
While Pioneer AV receivers typically offer a wide range of connectivity options, some users may find that certain features or devices aren't supported. Some users have reported reliability issues with certain models.
Where can you find support?
Sadly, Pioneer offer very limited support. You can find manuals, firmware updates, and other documents on their website. However, they only list an email address for support. So it could be a bit hit and miss.
A little brand history
Founded in 1938, Pioneer Corporation is a Japanese multinational corporation specialising in home electronics. The brand is well regarded for producing a wide range of products, including audio and video equipment, car electronics, and home theatre systems.
In the 1960s, Pioneer introduced its first stereo system, which instantly became a popular choice for music enthusiasts. 1975 saw them release the first-ever car stereo system. This spirit of innovation continued with the launch of the LaserDisc player in 1980.
By the 1990s, Pioneer cemented themselves as a major player in high-end audio and video equipment. During the 2000s, they released several new technologies, including plasma displays, AV receivers, Blu-ray players, digital audio players and headphones.
Today, the Pioneer name remains a well-known and respected brand in the industry, with a rich history of innovation and excellence in audio and video technology.
Discontinued Pioneer receivers
Over the years, Pioneer has discontinued many AV receivers as technology has advanced and consumer preferences have changed. The list includes:
VSX-1021-K, SC-05, SX-1980, VSX-D498, and VSX-1019AH-K.