What is the best Samsung SmartThings bulb?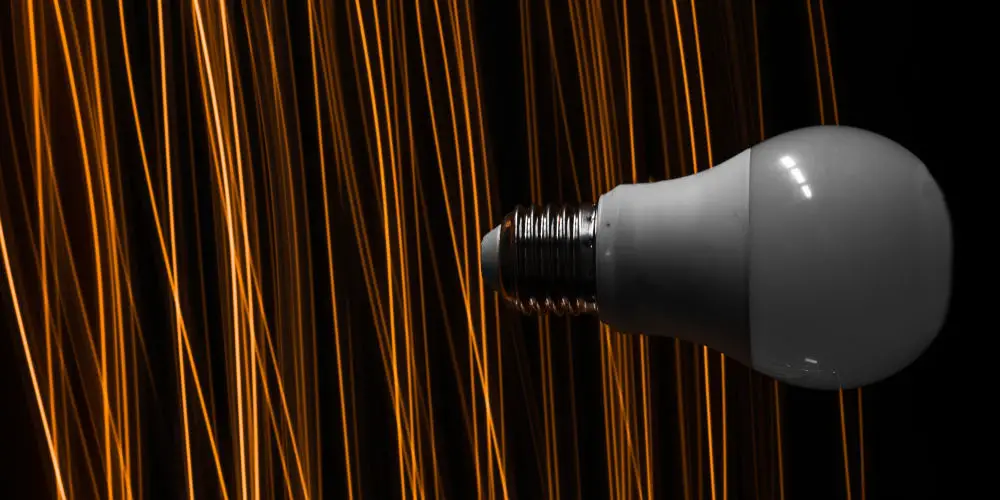 Smart bulbs are a fantastic and affordable upgrade for your home, particularly if you have a SmartThings system. They will save you money and provide a seemingly endless range of colour options. But, what is the best Samsung SmartThings bulb?
Sadly, not all smart light bulbs are created equal or work with every system. That said, there's a wide variety of smart light bulbs that work with SmartThings, allowing you to customise your home and control your lighting from anywhere.
As SmartThings works with both Z-Wave and Zigbee protocols, there are plenty of options to choose from, the task can be tricky. So, we've researched what's available and found the best smart lights for Samsung SmartThings.
Here are our top picks for illuminating your home. These are some of the best Samsung SmartThings bulbs currently available.
meross Alexa Smart Lighting Bulb
With a life of 15,000 hours, the meross Alexa Smart Lighting Bulb will last over 13 years (based on 3 hours of daily use). It can be easily fitted into an E27 screw lamp holder and replace old light bulbs.
Experience easy and smooth dimming with a wide choice of colours from Warm White+Cool White+RGB (2700K~6500K). It provides a warm white light that's comfortable and ideal for the kitchen, living room, table lamp, and more.
In addition to working with SmartThings, the meross bulb works with Alexa, Google Home and IFTTT. Simply, pair it with your Wi-Fi router and either use one of the above systems or use the meross App for smart lighting control. They don't require a separate hub or bridge.
Compared to its incandescent equivalent, this bulb saves up to 85% per year.
Cskyzk Zigbee Smart Light Bulb
The Cskyzk Zigbee Smart Light Bulb offers 16 million colours ranging from warm light to cool light. Easily adapt the lighting to the room and create a unique atmosphere. These bulbs also offer easy and smooth dimming.
These B22 Zigbee Smart light bulbs use the wireless Zigbee protocol and much less power than WLAN. Zigbee's anti-interference performance is superior to other options. Plus, they are environmentally friendly.
These smart bulbs are compatible with Alexa, Philips Hue, and Samsung SmartThings. You can easily control the bulb remotely, including turning it on/off, dimming and changing the colour.
Manufactured to strict standards, this 9W smart bulb can save up to 80% of power compared with the traditional 40W incandescent bulb.
Innr Smart Bulb White – 3 pack
If you only want white light, the 3-pack Innr B22 Smart Bulb White is an excellent option, albeit not the most exciting one. They work with the Philips Hue, Innr bridge and Samsung SmartThings hub.
Plus, you can control them using Amazon Alexa and the Google Assistant when combined with a compatible bridge. That said, they don't work with the Apple HomeKit.
These bulbs easily fit into your existing lamps with a B22 Bayonet socket and provide a beautiful warm white LED light of 2700K with natural colour rendering.
These Innr bulbs use up to 80% less energy compared to traditional light bulbs, meaning you can easily reduce your bills while gaining more flexibility from your lighting.
Ajax Online Smart A60 LED RGBCW Bulbs
Choose up to 16 Million Colours with the Ajax Online Smart Zigbee Pro A60 LED RGBCW Bulb. With a B22 Bayonet base, this smart bulb offers 1100 Lumens and works Philips Hue, SmartThings, Alexa and Google Home (Hub Required).
As a super bright Zigbee bulb, you can use the Ajax Online A60 with any Zigbee Hub. They are perfect for setting the right atmosphere in your home. Choose from a wide array of 16 million colours, hues and 50,000 shades of white.
Control your bulbs with either an app or remote control. With a few of these bulbs, you can create controllable groups and use a timer function. The timer is excellent for added security when you're away as you can automatically control your lights, giving the appearance that you're home.
The Smart A60 Zigbee bulb can be used without the need of a Zigbee hub when paired with our optional remote control. This enables complete control with a couple of taps.
Raveza Alexa Smart Bulb
The Raveza Alexa Smart Bulb comes in a pack of three and uses a B22 bayonet fixing. They are compatible with Alexa, Philips Hue and Samsung SmartThings. These Zigbee colour changing smart LED bulbs are fully dimmable and offer a wide range of colour options. 
Choose 16 million colours to create a unique atmosphere tailored to you! These 5W smart bulbs perfectly replace 40W/50W/60W halogen bulbs. These Zigbee bulbs are more convenient to use than WI-FI bulbs as they use a more stable network and are easier to control. 
After the bulb is successfully paired with the device, you can control the bulb switch/dim/bright and change different colours by voice or using an app. For example, "Alexa, set the second light to light green<".
You can group several bulbs together and also use a timer function, allowing flexible and total control. Ideal if you need lights turned on/off at specific times or to mimic your usual behaviour while you're on holiday.
SwitchBot Smart LED Colour Bulb
Offering 16 million colours, the SwitchBot Smart LED Colour Bulb is ideal for instantly creating different moods. They are superb for parties where dynamic light dances to the music, can help you better sleep or used for reading and work without causing eye fatigue.
These 10W bulbs offer a lifespan of up to 25,000 hours and are equivalent to a 60W incandescent bulb. And yet they use a fraction of the energy required by a traditional bulb, providing real savings.
Working with Alexa, Google Home, Siri, SmartThings, and IFTTT, these smart LED bulbs are easy to use. You can even use your voice to turn the light bulb on/off or adjust its brightness and colour.
Using both Bluetooth and Wi-Fi (2.4GHz), you can control smart bulbs individually or in groups from anywhere. Set up schedules to turn your bulb on/off with a single timer or repeated timers at different fade rates via the SwitchBot App depending on your needs.
Philips Hue White & Colour Ambiance Smart Bulb Twin Pack
As one of the most popular light bulb brands, Philips have been developing lighting products for over 200 years. Granted the Philips Hue range isn't cheap, but they are fantastic, reliable and flexible.
Out of the box, the twin pack of Philips Hue White and Colour Ambiance Smart Bulbs works with Alexa, Google Assistant and Apple Homekit, allowing for hands-free voice control.
To enable them to work with SmartThings, you also need to buy a Philips Hue Bridge. However, the additional expense is worth it. The Bridge allows you to access more features and functions.
With a brightness of 800 Lumen, these LED bulbs provide the ideal level of light for reading on the sofa, listening to music, or simply relaxing in your bedroom. Plus, with 16 million colours options available, you can easily create the right ambience to suit any mood.
Experience with colour and different colour temperatures to create the perfect setting for film nights, parties, bedtime stories, or to just sit back and unwind!
Picking the best Samsung SmartThings bulb
SmartThings is a powerful system that allows total control of your smart devices, including lights, heating and Samsung appliances. From your smartphone or tablet, you can operate the system with ease, whether you're at home or on the other side of the world.
There are plenty of choices when deciding on the best Samsung SmartThings bulb, but our favourite option has to be the meross Alexa Smart Lighting Bulb. It's affordable, reliable and works with several smart home systems.
The Philips Hue bulbs, while a little pricy, continue to be the most popular and best smart light bulbs available. They work excellently with the SmartThings system and others, including Amazon Alexa and Apple HomeKit and will last for years.