Is Amazon Echo a smart home hub?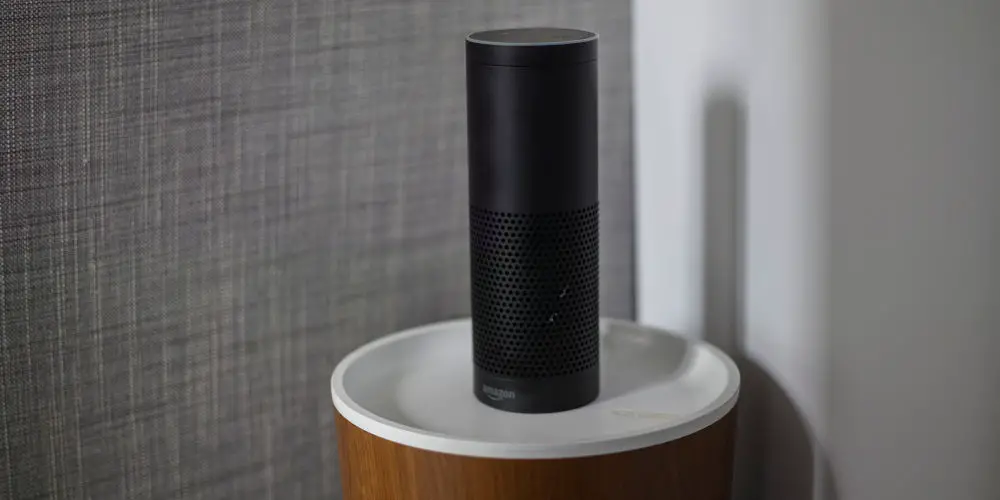 Most start their home automation journey with an Amazon Echo device and Alexa. These affordable devices make controlling other smart devices easy. But you might wonder, is Amazon Echo a smart home hub? What is a smart hub? Or even, is Alexa a smart hub?
Neither Alexa nor most of the Echo devices are smart hubs. Alexa is merely an AI voice assistant that communicates with and controls other devices. Whereas most of the Echo range are smart speakers that use Alexa for control.
That said, a few newer Amazon Echo devices have both Alexa and smart hubs integrated. Let's explore is Amazon Echo a smart home hub?
What is Alexa?
Alexa is like having a personal assistant on call 24/7. It performs various tasks, including controlling smart devices, playing music, reminding you of meetings and more. The list seems to grow every day.
To begin with, Alexa was a superb way to order products from Amazon, check the weather, set reminders and listen to music. And while Alexa still does all of these and more, since allowing third-party manufacturers access to the technology, Amazon has made it easier to control devices.
You can use Alexa to control the blinds and lights in your living room, change the TV channel or adjust the volume, and even, lock the front door! Using Alexa and a few Echo devices, you can enjoy listening to the same song throughout your home.
For most users, smart home control has developed into one of the most useful functions that Alexa offers.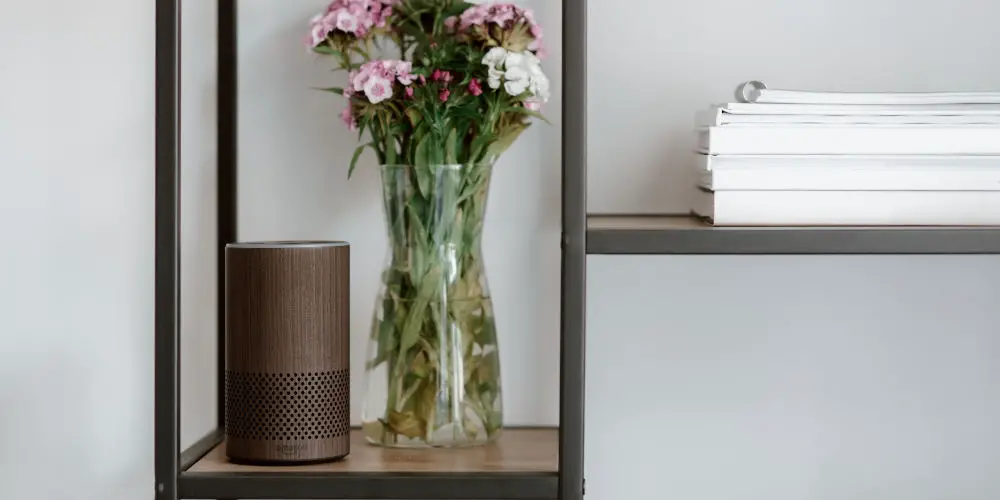 What is Amazon's Echo range?
For lack of a better description, the Echo range are smart speakers. All have a microphone to hear commands and a speaker to play audio, whether that be music or a response from Alexa.
Of course, if you've seen the Echo Show, you might be a little confused with that description as it has a screen. While that is true, the screen acts as an extension of the underlying smart speaker. Having a screen and a camera allows you to make video calls, watch content and more.
Some Echo devices take this a step further by offering Zigbee support. Zigbee is a home automation protocol that sends and receives messages between devices, allowing them to communicate.
Alexa vs Echo devices
You can see there's a massive difference between Alexa and the Echo devices. Alexa is an AI-driven cloud-based software. The Echo range is hardware that works with Alexa to make life easier. So, you need both!
What are Smart Hubs?
There is one final piece we should discuss. A smart home hub is a device that acts as a command centre for your home automation system. It sends and receives messages between devices, run preset scenes and automations, and can react to external data.
Smart hubs use discrete communication protocols, much like Wi-Fi, which our routers use to supply our devices with internet access. Zigbee and Z-wave are the two most popular protocols. Companies such as Lightwave and Philips Hue also use unique protocols.
The smart hub acts as the brain of your home automation system. It sends and receives messages from devices and controllers. It also knows if a device failed to respond to an action; and can alert you when things go wrong.
But that's not all. As a microprocessor, you can programme most smart hubs to follow logical arguments such as switch the heating on at 14:00 or turn on the hall light at dusk, allowing you to preset actions. You can even build presets that control multiple devices from a single button.
The majority of smart hubs allow you to control devices using a smartphone app, online portal, Alexa/Google Assistant and keypads. Popular home automation brands invest thousands into building easy to use smart apps that allow complete control over their system.
Do you need a smart home hub with Alexa?
Alexa works without a smart hub as it uses Wi-Fi to communicate with devices. However, Wi-Fi can easily become congested, resulting in a slower speed. There are also plenty of devices that don't use Wi-Fi, using a different protocol altogether.
If you have a few smart devices that use a different protocol to Wi-Fi, you probably already have a smart hub that controls them. That said, to use Alexa with a smart home system, the hub needs to be Alexa compatible.
Thankfully most systems are Alexa compatible by design. These include Lightwave, Fibaro, Control4 and Crestron, which work with Alexa, providing a wider range of control options. Some Amazon Echo devices have Zigbee hubs built into them, offering you even more options.
Why does Amazon Echo Devices use the Zigbee protocol?
Specifically designed for home automation, the Zigbee protocol is widely used. It uses a low power signal to create a mesh network that offers good coverage. These along with many other reasons make it suitable for a smart home system.
Unlike Z-Wave, which is a closed protocol that is tightly controlled, Zigbee is a much looser set of principles that any manufacturer can adopt. Thousands of devices use the Zigbee protocol, including the Samsung SmartThings range.
As with other protocols, you need a Zigbee smart hub to communicate with your Zigbee devices. It's not just Amazon that uses the Zigbee protocol as both Google Home and Apple HomeKit also use it.
What Echo devices have built-in Zigbee hubs?
A few Amazon Echo devices have ZigBee hubs built-in, including: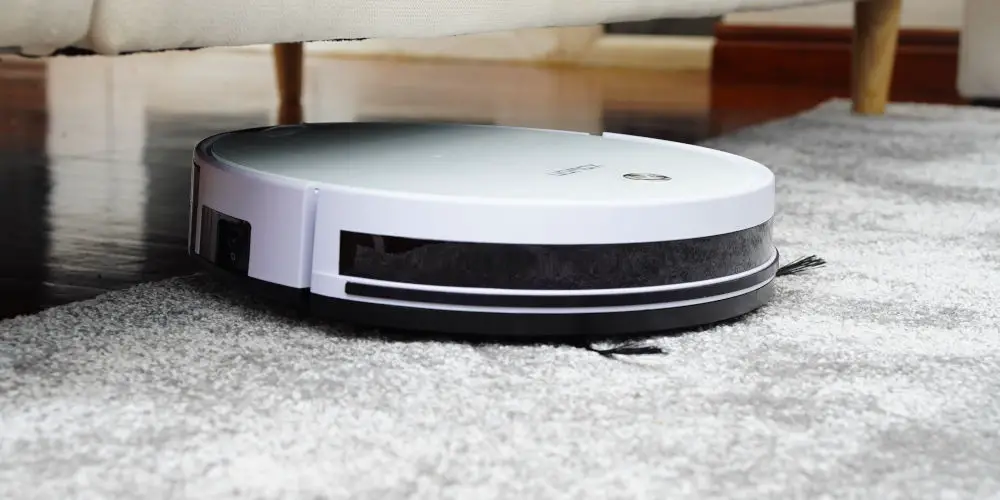 Choosing a smart hub
If you are considering getting a smart hub in addition to Alexa, think about what you want the system to be able to do. Select a protocol and a system that can grow with you.
It's worth investing in a hub that's compatible with Alexa. But not all are, so you'll need to double-check. Also, check what devices are available and the number of devices you can use in a system. Most will work with 200, which may sound like a lot but isn't.
We'd recommend buying either a SmartThings Hub or Fibaro Hub. SmartThings works with Wi-Fi, Bluetooth, Zigbee, and Z-Wave, whereas Fibaro works with Z-Wave, Bluetooth, and IFTTT.
So,
is Amazon Echo a smart home hub

?

While some Amazon Echo devices are smart home hubs that allow you to control various devices using Alexa. It's worth investing in a stand-alone smart home hub such as the Fibaro Home Center 3 or Samsung SmartThings hub.

 

As Alexa uses Wi-Fi, it can control a handful of smart devices with ease. However, as you pass ten or more devices, you'll notice your Wi-Fi starts to slow. The easy solution is to upgrade to a smart home hub that uses a dedicated protocol to control devices.

 

Another limitation with Alexa is that you can only control devices in real-time. Even with Alexa Routines, you still can't set an action to happen at a set time or when certain conditions are met. Of course, you could use IFTTT, but that complicates the matter.

 

Alexa is a great starting point for you to explore home automation. Using one of the Echo devices with a built-in Zigbee hub is probably your best option at the beginning. From there, upgrade to a dedicated home automation system that allows complex programming.