Do you need self storage when moving house?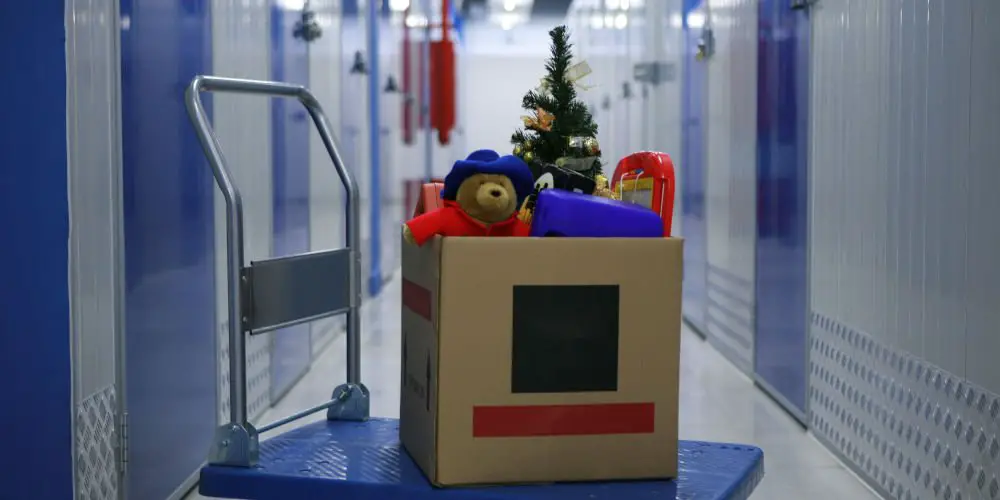 Moving is stressful enough, without the likelihood of delays. Yet many experience problems that could be resolved by renting some self storage when moving house, even if it's just for a worst-case scenario.
It can make sense to hire some storage space before deciding to market your property as you can properly stage your home allowing it to be attractive to a wide range of buyers.
Using self storage when moving house will also enable you to break the process into smaller tasks while reducing removal costs. Plus you'll be able to ensure small and dedicated items don't get broken in the moving process as you can move them before the removal company shows up.
Most moving days happen without a hitch. However, if there is an unplanned problem on moving day, then self storage when moving house will give you some breathing space to work out plan B.
If you're moving to a home that needs some work before you can move in, then self storage creates a buffer which ensures your possessions are safe and your new home is clear.
It's worth hiring some self storage when moving house to reduce stress and make the entire process smoother.
What is self storage?
Companies such as Safestore and Big Yellow, offer safe, dry and secure units for hire. These typically range from large lockers to double garage-sized room and some even offer 40ft shipping containers. Most units can be hired for as little as a week with no upper time limit.
All storage sites are highly secure with 24/7 staff, intruder alarms and CCTV, protected from the elements and flexible both in size and cost. It's easy to rent more or less space, depending on your needs. Each unit locks from the outside and as the renter, you're the sole key holder.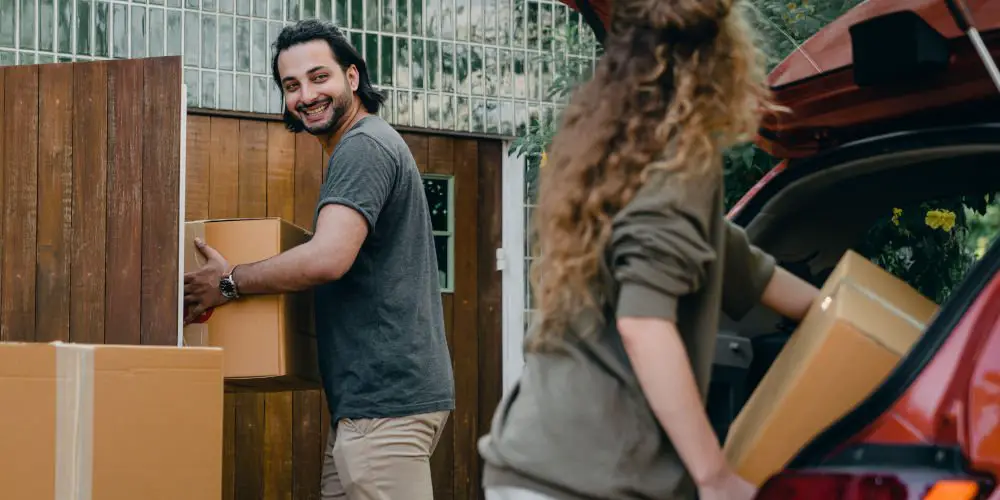 Moving for work
Corporate moves can be the most difficult as you might only have a few days to move places while having to keep working and dealing with normal life on top.
So you might want to use self storage when moving house to help you minimise the disruption to your life and allow you to store and retrieve your belongings when you're ready. You might be moving to furnished, rented accommodation to start with and need a place to store your possessions.
Having some storage space when moving for work, allows you to focus on your job yet have quick access to your stuff. When you're ready to commit to the new area, you can seamlessly move your possessions into your new home.
Your new home requires some improvement work
Unless you're moving into a home built to your specifications, your new home probably requires some renovations or redecorating. You might want to repaint the entire place, lay new flooring downstairs or combine the kitchen and dining rooms.
Having to move in with all of your belongings is likely to cause frustration and slow down progress. You might want to move in with the essentials and store the rest in a self storage unit until the property is ready and up to your standard.
Time to de-clutter before moving
One of the reasons moving can be stressful is the sheer amount of stuff you have to pack. It's easy to hoard even if you regularly get rid of stuff!
As removals companies charge by the amount of time needed to pack up your belongings and the number of journeys they'll need to make, de-cluttering makes a lot of sense. As part of the packing process, move some items yourself into self storage well before moving day.
De-cluttering also allows you to prioritise the essentials that you should move with. Everything else can be moved into storage and then slowly sorted through as you have time. This allows you to consider each item that makes it into your new home and what you can sell or give away.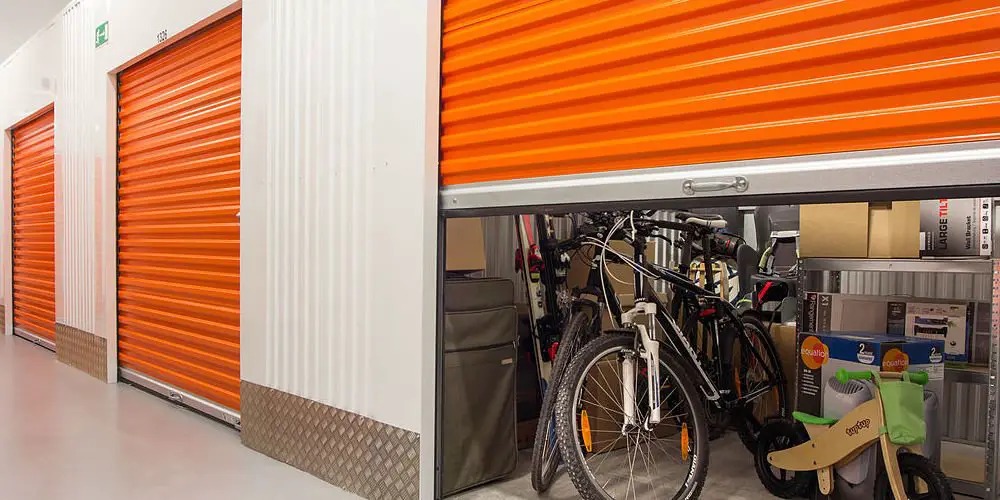 Finding yourself between houses
You could try and keep your property chain small by selling your home before you've found somewhere to buy. However, this does leave you homeless for a short time. You might be able to rent somewhere or stay with friends, but your belongings will need to be stored.
No family or friend will have enough extra space for all of your stuff, nor will they want to store it! If you're planning to rent, you might only be able to rent somewhere furnished. So you'll only be able to take your essential with you. Keep the chain small by using self storage when moving house.
Moving day problems
Sadly, no moving day goes completely to plan. There are always a few small hiccups. These can easily become bigger issues if you're in a long chain. It only takes one person in the chain to have a problem for the whole thing to collapse. That's why you need a plan B.
You may still be able to complete on selling your home but have nowhere to move to. And while you can stay with friends, family or in a hotel for a few nights, your belongings need some be stored elsewhere.
A self storage unit can be used to safely store a range of items for as long as you need until you can move into your new home at last. Using self storage when moving house, helps you reduce the cost of moving, especially if the removal company is charging by the hour.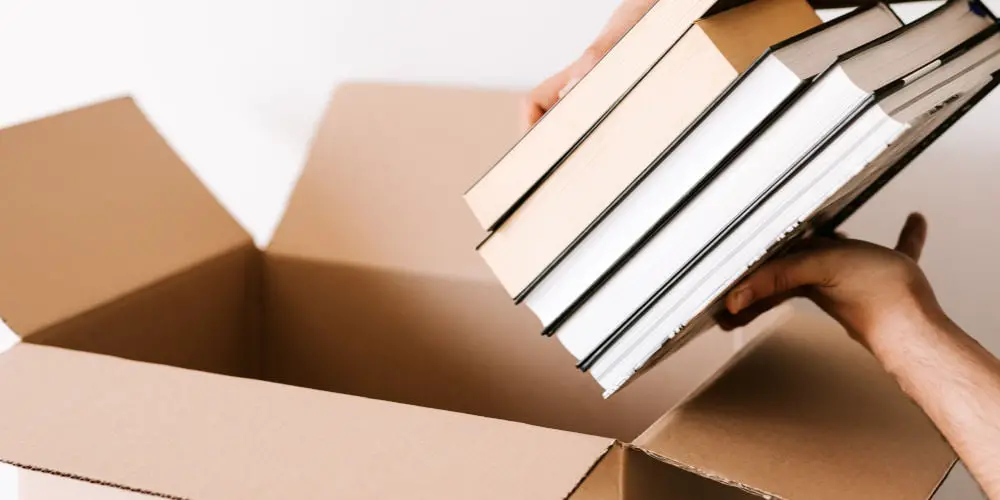 What can you use store in your unit?
You can store most things within your self storage unit from furniture, garden tools, fridges and kid toys. Of course, with white electrical goods, they need to be clean and empty of any contents.
Self storage units are superb for storing items that you're not quite sure about keeping but aren't ready to give away or sell. They can be safely stored away until you're ready to decide.
Regardless of what you store, you will need to carry the appropriate insurance cover as most companies only offer basic protection that isn't sufficient for replacing your prised belongings should anything happen to them.
Should you use self storage when moving house?
You might want to consider using self storage when moving house to reduce the stress of the process. It can help you smooth any bumps in the moving process or provide somewhere to safe o keep your belongings while you get your new home up to your standards.
As a highly flexible solution, self storage companies offer an affordable range of options that can adapt to your needs, whether you need more space or need to store items for longer.
Even if your moving day is planned with military precision, having a plan b is always worth it and that why it's worth hiring some self storage when moving house.