Is selling a house without an estate agent worth it?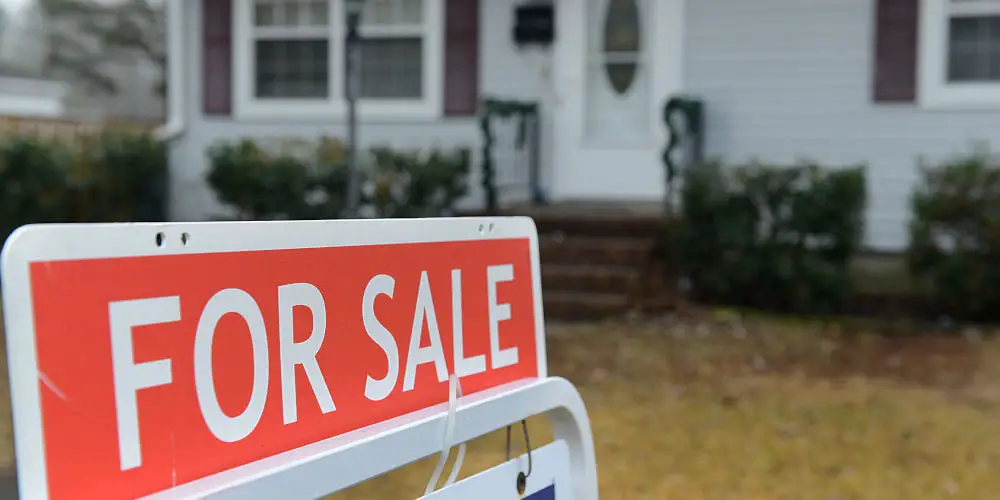 If you're considering selling your property but aren't convinced by the local estate agents, then you'll want to explore how to sell your home without an agent.
More and more people are choosing to DIY their property sale and are cutting estate agents out of the process.
It could be that they feel the estate agent's selling fees are excessive or that they'll do a better job convincing someone to part with their hard-earned cash.
Sometimes the reason is much simpler, the local estate agents have failed yet the homeowner is desperate to sell. So you might wonder, is selling a house without an estate agent worth it?
Reasons to use an estate agent
You might consider it slightly weird for us to talk about the benefits of using estate agents when talking about how to sell your home without one. However, you should make a balanced decision.
An estate agent will take care of the hard work and a lot of stress, leaving you to focus on finding your next home. You probably don't realise just how much work goes into selling each property and how easy it is to make mistakes.
Most agents are fantastic property marketers. They probably already have a website, social media, weekly advert in the local paper and database of potential buyers. They'll also advertise on the big property portals like Rightmove and Zoopla.
They negotiate transaction daily and so know how to squeeze more money from buyers. This could be the difference between buying your dream home or having to wait.
However, there's a massive difference between a good agent and a bad one. This is especially apparent in small towns, where agent have become lazy and complacent.
Our advice is if you've tried using an estate agent and it didn't work, either interview a few more and see if you can find a competent one or go it alone and try to sell your home without an agent.
Why you might want to DIY
So why might you want to go it alone and sell your home without an estate agent?
The cost can be a major factor. The average fee charged by estate agents is 1.5%. However, fees can range from as low as 0.75% up to 3%.
If you consider the basic tasks that your estate agent does, it might be hard to justify their fee. Of course, they work hard to create the particulars, put the property on the portals and handle viewings. but does the fee represent value for money?
As agents are not created equally, you could be fed up with their laziness and have no other options where you live.
Even though you can't get your property on the big portals, you might feel you can advertise it better than an agent using eBay, FaceBook and other websites.
You could simply fancy a challenge and want to try your hand at something new!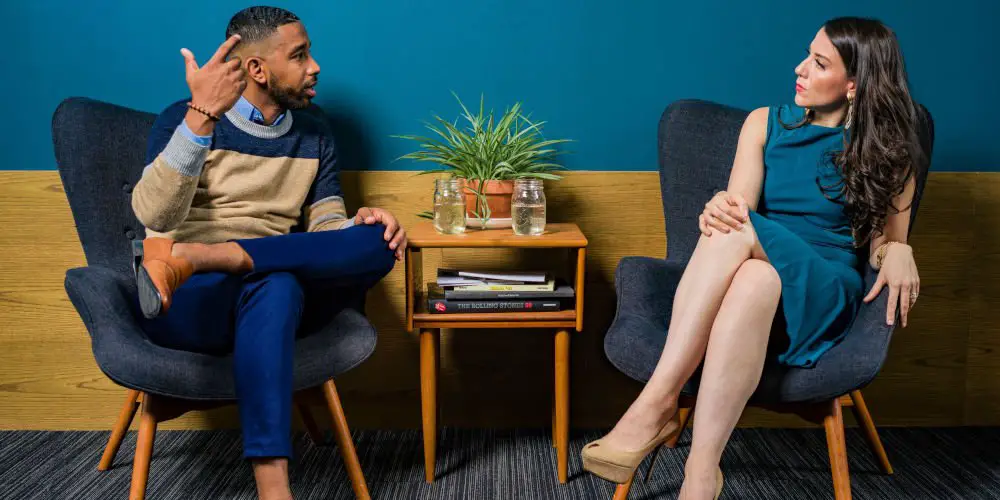 Valuation and pricing
The method of pricing anything is part art, part science. You might wonder how to value a property. Thankfully, it's quite simple and we'd recommend using two methods to calculate a figure.
First, what's known as the average of 3. Simply ask 3 local estate agents to come over and value your property. When you have the 3 figures, add them together and divide by 3 to get the average. That's a good starting point for the current value.
The second method involves researching sold data. Using the sold price data on either Rightmove or Zoopla, try to find comparable properties within a mile of your address. Add up the list and find the average. This is likely the price you'll sell your property for.
Regardless of how you value your property, it's worth keeping an eye on the market. Don't be afraid to adjust the price based on the market.
Get an Energy Performance Certificate (EPC)
Before marketing your property for sale, you have to by law, have an Energy Performance Certificate (EPC) produced.
They last for 10 years, so if you've moved recently, then it's likely you can reuse that one. Of course, if you've upgraded your home to improve its energy efficiency, then you'll need to get a new EPC.
While you need a registered energy assessor to compile this, as a generic process, you can choose the cheapest provider (cost ranges from £80 to £140). The EPC register website is the best place to find a suitable local assessor and to check if your property has a valid EPC.
Home Staging
Before taking a picture or measuring up rooms, it's worth investing some time in staging your property. If you're unsure why is home staging important, simply put it is the process of neutralising a space in order to make it appeal to a wide range of buyers.
So it's time de-clutter and tidy. You don't need to spend thousands on a new kitchen or bathroom. But it's worth the effort to repaint and touch up any scuff marks.
Staging a property doesn't have to be expensive or complicated. Instead, focus on trying to create an emotional reaction. Try to remember why you fell in love with the property to start with and try to replicate that emotion.
Creating your particulars
In addition to your EPC, you'll need to create some particulars. As you're trying to sell your home without an agent, you'll need to take photos, create a floor plan and write a brief description of the property. Typically your agent would compile these on your behalf.
Photos
Taking amazing photos is an art and explaining how to is far beyond the scope of this piece. However, there are a few tips to bear in mind.
Thinking about light. A dark photo won't look as inviting as a well lit on. It can be best to wait for a sunny day to take photos.
Take lots of pictures. The more photos you take, the more like you are to find one that ideal for use. Consider taking pictures from different angles and alternating between landscape and portrait.
If you're not good at taking photos and you can't find a friend who is, then consider hiring a professional. On average they'll charge £200 but it's worth the investment.
Floor plan
If you don't have a floor plan, then you'll need to create one. Some people are visual and so prefer to look at a plan rather than a list of measurements.
Creating your floor plan is easy and free with many websites offering tools. Start with our article on how to draw a floor plan.
Property description
It's worth writing a short description of your property and why you decided to live there. If it's been the ideal house for raising your two kids, then say that and explain why!
If your property has an interesting history or features include them as. Also, include measurements of each room.
Writing this kind of copy is a highly specialist skill, so don't worry if you take a few attempts to write a meaningful description. Whatever you do, please get someone else to check this description for spelling and grammar and that it's concise.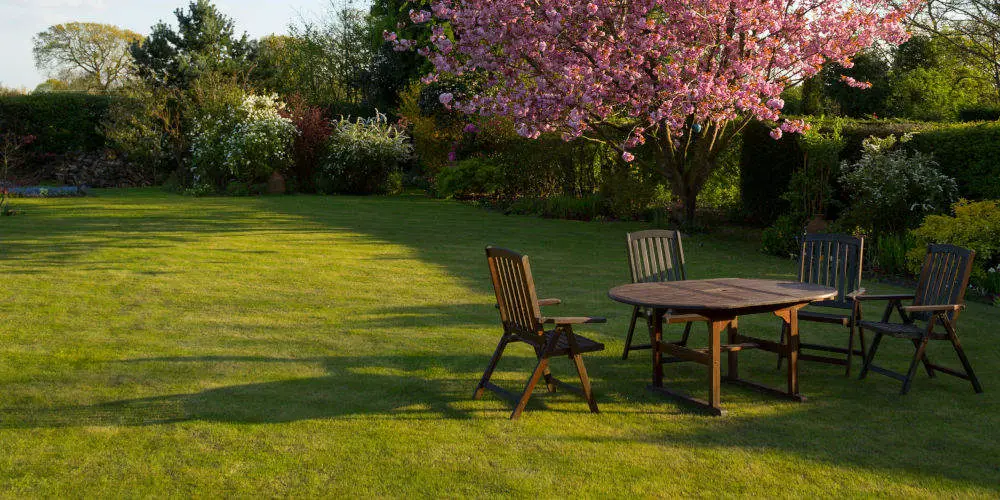 Marketing your property
As you're trying to sell your home without an agent, you'll need to invest time, effort and money in marketing. It's one of their key task.
You have an unlimited number of ways to advertise your property. However, some ideas will be more successful than others.
Low cost traditional ideas
The local paper is still an effective way of creating interest and booking viewings. While this might seem very last century, it's still a very affordable marketing method.
Most supermarkets still have a for sale board at the entrance and usually it's free to put up an advert.
You could make your own "for sale" board to place in the front garden. It's one of the most effective yet cheap advertising methods available.
Online ideas
In addition to traditional adverts, it's worth marketing your property online.
Classified website such as Gumtree, eBay and FaceBook are all surprising effective and usually free or very cheap to place your advert.
Several property sites including Property Sell and House Ladder, allow you to advertise your property for free. Both reach million of homes each month and so you'll instantly benefit from their huge web audience.
The dark side
While you aim to sell your home without an estate agent, sometimes you have to join them to beat them. Online estate agents offer a fixed price service and handle most of the transaction.
Online estate agents like Yopa, PurpleBricks and Strike (formerly HouseSimple) will list your property on Rightmove and Zoopla (something you can't do directly).
They'll help take photos, create a floor plan and description. Many will also provide you with a 'for Sale' board!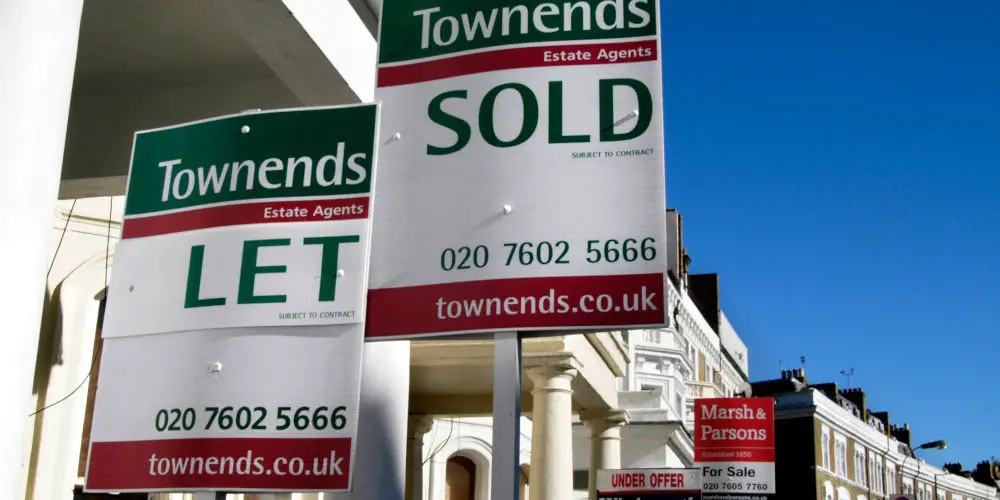 Arrange viewings
As your marketing has created some interest, it's likely you have some potential buyers who want to book viewings. The secret to a successful viewing is planning.
Booking viewings
As you talk with each potential buyer yourself, you can be more accommodating than an agent and find a mutually convenient time.
It's best to book two or three viewings per day to avoid causing major disruption to your life. With a small number of viewings each day, if someone's late, it doesn't massively impact your day.
Focus on the positives
Before the viewing plan what you're going to say. This might seem foreign, but it's worth having something to say about each room.
With each potential buyer, try to connect with them and find out a little about their situation. It's worth describing what excited you about the property. Also, explain why you're moving and why you think it's an ideal property for them.
If you're not sure what to say or feel uncomfortable around strangers, get a friend or partner involved. They'll also be helpful for security.
Don't forget to follow up
Most potential sales in any business fail because someone forgot to follow up. While this might seem overly aggressive, done in the right way, it's not.
A few days after the viewing, simply call the potential buyer and ask them if they have any feedback or would like to book a second viewing. It's that easy.
Negotiate a price
Unless you negotiate for a living, it can be tricky especially as you're trying to convince someone to part with a large amount of cash. And as you're trying to sell your home without an agent, you're alone without any expert advice.
With any property transaction, negotiations cover more than just the price. You'll also need to discuss completion and exchange dates.
If your initial valuation is correct, agreeing a price will be simple. However, do expect their opening offer to be lower than your asking price.
Many use the first offer as a way to test the water, so don't be offended if it's lower than what you'd hoped for. There's usually room for improvement, so expect to negotiate up to a more comfortable price.
Before meeting to agree on a price, it's best to set the lowest possible amount you'll sell for. Stick to this number and be prepared to walk away. If no other buyers come forward then you can always reconsider this offer.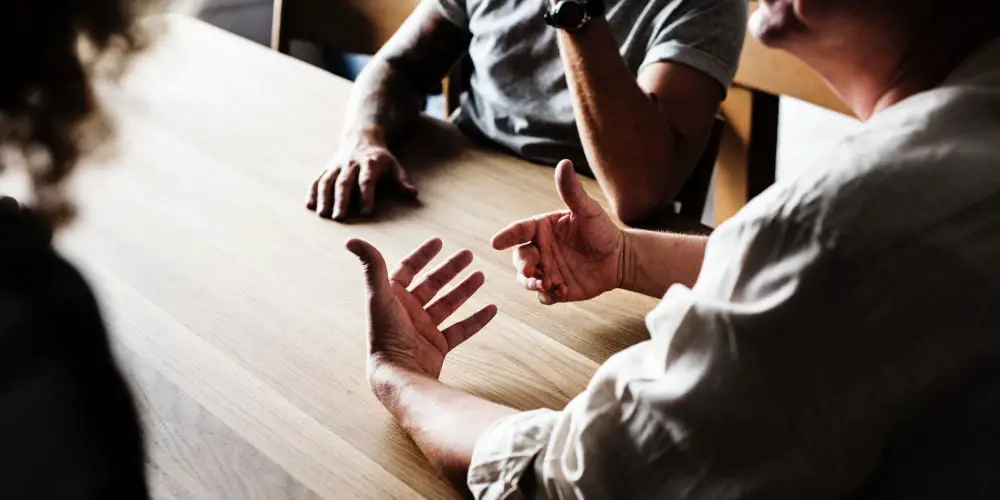 Accepting an offer
After you've agreed on a price and terms, it's best to get these written down and either posted or emailed.
Remember, nothing is legally binding until you exchange contracts. It can take several weeks from accepting an offer to exchange and completion.
Survey
Your buyer should invest in having a RICS home survey. It will outline any issues the survey found as well as other key information. Think of a survey as an insurance policy.
However, don't be surprised if your buyer wants to renegotiate after the survey is complete. Always ask to see the survey before agreeing to lower the price.
If the survey turns up any issues then it's best to split the cost with the buyer rather than paying for it yourself.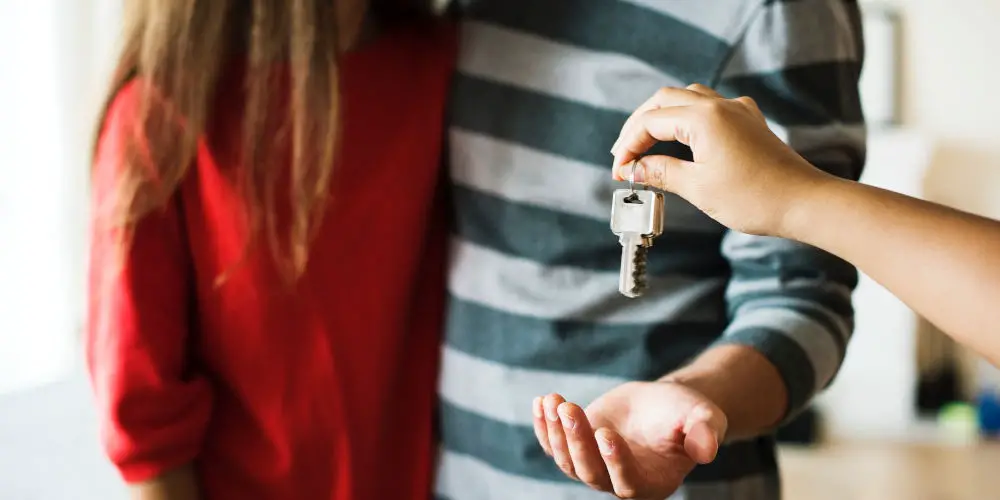 Completing the deal
With a buyer secured, it's now down to the solicitors to complete the sale. Just like any other property transactions, they will work through the conveyancing process and set dates for exchange and completion.
They should take a few weeks to get the paperwork in order. A few weeks later, it'll be moving day and you'll have sold a home without using an estate agent!
Yes, selling a house without an estate agent is possible
If you're willing to put in the work and have luck on your side, then selling a house without an estate agent is possible. You don't lose anything by trying and might even have a greater appreciation of what an estate agent does.