What's the best Sharp smart TV of 2023 reviews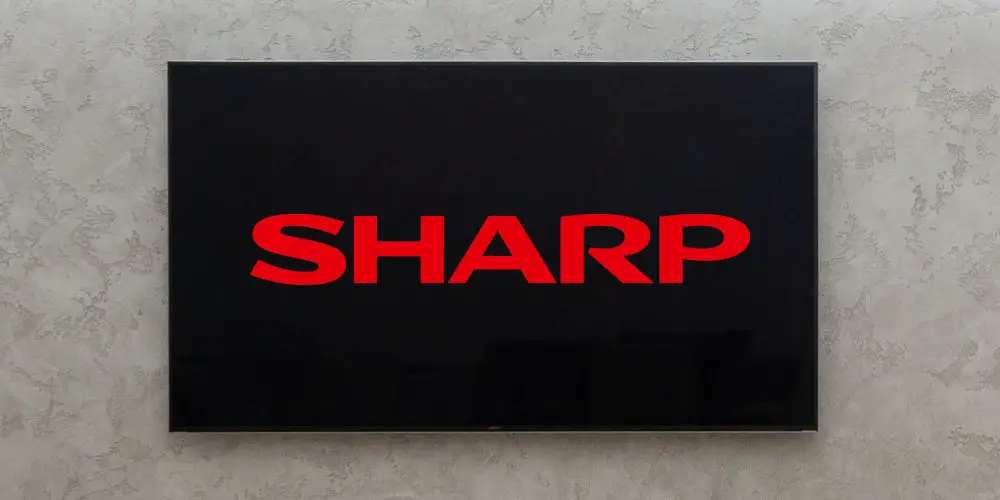 Sharp is a well-known brand in the electronics industry. The brand offers some of the most affordable televisions on the market. So, if you're looking after the pennies, consider the best Sharp smart TV.
Sharp TVs offer good picture quality, a wide range of sizes, and are easy to use. They are also packed full of features, including Freeview Play, Dolby Atmos, Android TV, and Harman/Kardon speakers.
You can find a Sharp TV that fits your needs, no matter how big or small your space is. Plus, they have an easy to use user interface that's ideal if you're not techy. So, let's discover what the best Sharp smart TVs offers.
Current product range
Sharp offers a fantastic yet slim range of smart TV with plenty of screen size options available. Regardless of your budget or requirements, there is a Sharp smart TV for you! The current range includes:
DJ4K
DJ3K
DJ2K
BJ5K
BJ3K
BJ2K
FK2K
EH7K
EH6K
EH4K
EH2K
BJ2KO
BJ2KE
BJ4K
BJ1K
CJ6K
CJ5K
CJ3K
CJ2K
CJ1K
CJ1I
AJ6KE
AJ2K
What's the best Sharp smart TV
After gathering user feedback from multiple sources, the best Sharp smart TV are the EE7k and DI4KA series
How do they compare to other leading brands?
Sharp smart TVs are generally more affordable than brands like Samsung, LG, and Sony. They also offer good picture quality, especially for the price. However, other brands offer a wider range of features, including built-in voice control, remote access, and more apps.
It's easy to compare Samsung and Sharp. The Samsung smart TV range offers a wide range of models, sleek design, Excellent picture quality, and many smart features. Also, Samsung TVs include their smart home system, SmartThings.
Comparing LG TVs and Sharp is easy as LG offers a range of the latest screen technology, a wide range of features and a fantastic product lineup across the price spectrum.
Similarly, Sony offers a superb range of smart TV that is more feature rich than the Sharp TV product range. However, neither Sony, LG, nor Samsung uses Harman/Kardon Speakers like Sharp does.
What we love about Sharp smart TVs
There are plenty of reasons to like Sharp smart TV, including built-in Harman/Kardon speakers, HDR (High Dynamic Range), screen mirroring, and an SD card reader. Sharp smart TVs are generally more affordable than other brands.
You can enjoy access to streaming services, including Netflix and Amazon Prime Video. If you spend your nights watching movies, you'll love using Dolby Audio and DTS HD. For daily television watching, there's Freeview Play built-in.
There are a wide range of sizes available. So, you'll be able to find one that matches your requirements. Sharp TVs offer good picture quality, especially for the price.
Sharp TVs are easy to use, even for people who are not tech-savvy. Plus, the brand is known for manufacturing reliable products that last.
How much does they cost?
Sharp offers a limited range of smart TVs, which are priced between £150 and £600. Whatever your budget, you should be able to find a suitably sized Sharp smart TV.
Anything to be aware of?
Sharp smart TVs are a great option if you're looking for an affordable TV with good picture quality and ease of use. However, there are some potential negatives to consider before buying one.
They don't have as many features as some other brands, such as built-in voice control or remote access. The Sharp app store does not have as many apps as other platforms, such as Roku or Fire TV. Some users have found the user interface slightly confusing and difficult to use.
Where can you find support?
Contacting Sharp is easy. Whether you want to find a manual, book a repair, or speak to the company. Using their website, you can find an email, phone, and contact form.
A little brand history
Founded in September 1912 in Tokyo, Sharp takes its name from the Ever-Sharp mechanical pencil, invented by company founder Tokuji Hayakawa. Today, Sharp is a Japanese multinational corporation that designs and manufactures electronic products.
Sharp's early products included kitchen knives, safety pins, and other metal goods. In the 1920s, the company began manufacturing radios and other electronic products.
Sharp has developed many unique products, including the first Japanese television set, the first Japanese transistor calculator, and the first Japanese LCD display. In the 2000s, the company developed the first Japanese organic light-emitting diode (OLED) display.
Today, Sharp is a leading manufacturer of electronic products, including televisions, refrigerators, washing machines, microwave ovens, air conditioners, mobile phones, calculators, and printers. The company also manufactures electronic components.
Discontinued Sharp smart TVs
Here are some of the most popular discontinued Sharp smart TVs:
Roku TV series, Fire TV Edition series, Android TV series, and Smart TV series.