What's the best Samsung smart TV of 2023 reviews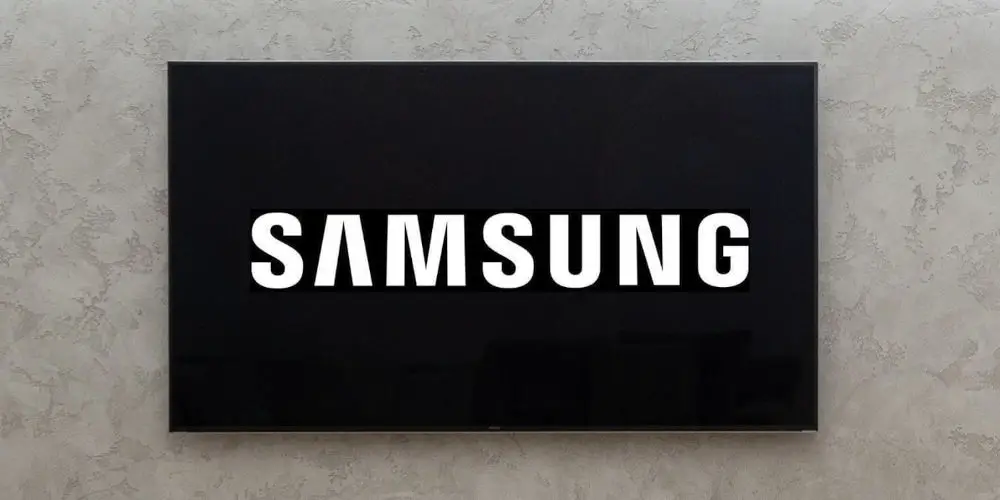 The Samsung brand is synonymous with home electronics. If you're looking for a television that offers a variety of features and connectivity, consider looking at the Samsung Smart TV range.
Samsung Smart TVs are available in a variety of sizes and resolutions. So, you can find one that fits your needs. With a wide range of units at a variety of price points, you can find one that fits your budget.
With internet connectivity and a smart operating system, Samsung Smart TVs allow access to streaming services, social media, and browsing the web. Many even have their SmartThings technology built-in, allowing you to control your smart home devices.
Also, the range of Samsung Smart TVs all come with many useful built-in features, such as voice control, remote access, and screen mirroring. They are easy to use and offer a great viewing experience.
Current product range
Samsung offers a range of smart TVs that fit into 9 different groups, these include:
8K Neo QLED
4K Neo QLED
Neo QLED
QLED
OLED
Crystal UHD
The Frame
The Serif
Outdoor TV
As they use the SmartThings technology, you can use the app as a remote control!
What's the best Samsung smart TV?
After gathering user feedback from multiple sources, the best Samsung smart TVs are Neo QLED and OLED series.
How do they compare to other leading brands?
Here's how Samsung smart TVs compare to other leading brands:
LG is another major player in the smart TV market. They offer a wide range of TVs, including OLED and QLED models. LG TVs are known for their excellent picture quality, smart features, and thin design.
Another well known brand is Sony, which offers a wide range of smart TVs, including OLED and LED models. Sony TVs are known for their excellent picture quality, sound quality, and design.
While Panasonic offers a smaller range of smart TV, they provide an excellent picture quality, good sound quality, and a wide range of features.
What we love about Samsung smart TVs
There are many positives to owning a Samsung Smart TV. Here are just a few of the reasons.
As they use Quantum Dot technology, Samsung TVs offer some of the best picture quality on the market. This technology allows for a wider range of colours and contrast. The result is more realistic and vibrant images.
They come with multiple smart features built-in, such as streaming apps, a web browser, and voice control. You can easily access your favourite content and control your TV with your voice.
You'll enjoy using a Samsung TV as they're easy to use and designed for people who are not tech-savvy. The interface is simple and intuitive, and the remote control is easy to navigate.
Another useful feature available on Samsung Smart TV is screen mirroring. You can mirror your smartphone or tablet screen to your TV and watch videos, play games, and more.
How much does they cost?
With almost 100 TVs in their range, you can buy a Samsung smart TV from as little as £230 and up to £9,000. Whatever your budget, Samsung should have a smart TV for you!
Anything to be aware of?
While Samsung Smart TVs are a popular choice for many people, they do have negatives. You might want to consider the following points before buying one.
Samsung Smart TVs can be expensive, especially the high-end models. As an innovative company, they are always pushing the boundaries, but these models come with a high price tag that aren't affordable to most.
With a limited selection of apps available, it's not always possible to guarantee that the one you're looking for will be available on a Samsung Smart TV.
Samsung can be slow to release updates compared to other brands. So you might miss out on new features or wait longer for fixes to common bugs.
Where can you find support?
Samsung has an excellent support section on their website. You can find manuals, register a product, or request a repair. And there's plenty of information available.
Contacting Samsung directly is easy, as you can email, phone, and live chat. You can easily access support, regardless of your concerns.
A little brand history
Samsung has come a long way since its humble beginnings in 1938. Today, Samsung is a global powerhouse, and it is well-positioned for future success. As one of the world's largest multinational conglomerates, Samsung is headquartered in Seoul, South Korea.
Founded as a grocery trading store, it soon expanded into other businesses, such as textiles, insurance, and securities. By the 1960s, Samsung began to focus on the electronics industry.
It quickly became a major player in the global market, and by the 1980s, it was one of the world's leading manufacturers of televisions, refrigerators, and other home appliances.
In the 1990s, Samsung expanded its electronics business into new areas, such as semiconductors and mobile phones. They also began to heavily invest in research and development, releasing new technologies, such as OLED displays and 5G networks.
Today, Samsung is a global leader in the electronics industry. The company's products are known for their high quality, innovative design, and competitive pricing. You can buy a Samsung smart TV, Blu-ray player, smartphone, and SmartThings home automation system.
Discontinued Samsung smart TVs
Here is a list of some of the most popular discontinued Samsung smart TVs:
F9000 series, J6300 series, K6300 series, MU6300 series, and NU8000 series.