New build snagging list: What issues to look for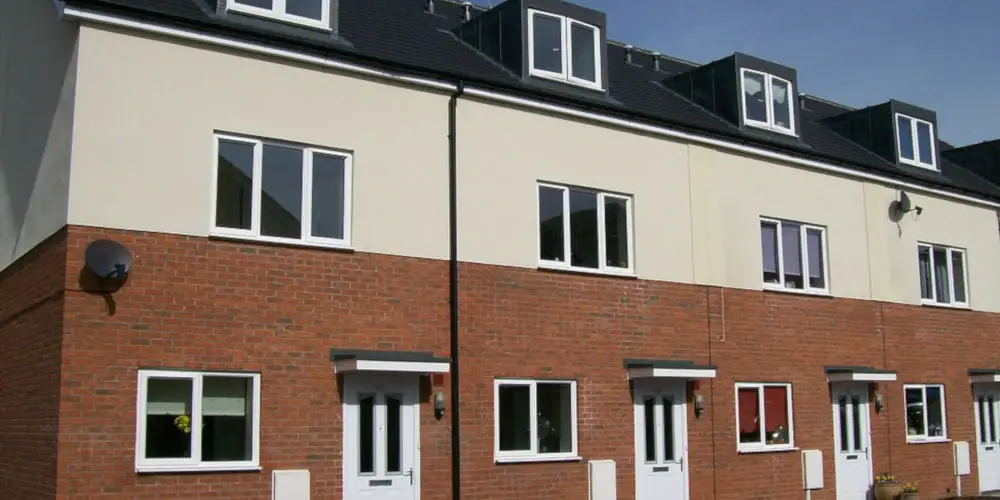 It's safe to say, your new build property won't be perfect. There will still be a few small issues to find and fix. Using a new build snagging list is the best way to uncover these issues.
Having a list of what to look makes the process easier and quicker. It's best to snag with another person as they'll see defects you won't. Together you should be able to find and identify the majority of issues that require fixing.
Snagging is a fantastic opportunity to thoroughly check your new home and ensure you're happy before moving in. So you should have a comprehensive snagging list to aid you the process and help you detect any issues that need to be put right.
If you're unhappy, you'll have time to sort any issues before living there. This reduces the need and inconvenience for remedial work once you're living there.
What is a snag?
A snag is the industry term for a defect. There are two types of snags: Functional and Aesthetic.
Functional – when an element doesn't work as expected. For example, a bedroom door that doesn't fully close, a faulty light switch or a leaking tap. These are easily fixed.
Aesthetic – when the finish isn't what you expected. It could be a cracked kitchen tile or a badly painted skirting board. As these are down to personal preference, they can be harder to resolve.
Of course, some defects blur the line between the two. A cosmetic problem could prevent things from working properly.
What is snagging?
Just like snag, snagging is an industry term which refers to the process of finding and repairing any defects. The contractor is usually responsible for finding and fixing any snags they find and will use a snagging list to ensure they cover the property thoroughly.
Why aren't all snags found and fixed?
There are plenty of reasons why a contractor may miss defects. Firstly, they are on the clock and may have a short time to snag a row of houses. Some snags are missed due to miscommunication between the developer and the contractor.
Another common reason is as the building settles, defects start to appear. If snagging has already taken place, then these new snags will be missed.
Because some defects are missed, it's vital you thoroughly check your new build property before you agree to move in. You wouldn't drive your new car off the forecourt without first inspecting it, for example.
Is having a new build snagging list a good idea?
It's worth having a snagging list as this can record any snags you find and what remedial took place. This allows you to track the snagging process and ensure issues are fixed in a timely manner.
One of the best ways to ensure all snags are found is with a snagging survey. Complied by a surveyor, this report checks the quality of your new build property to ensure it meets living standards.
A new-build snagging survey differs from a regular survey as it looks at a property in more depth and designed to find both serious structural concerns and identifies minor issues. The cost can range from £300 to £600.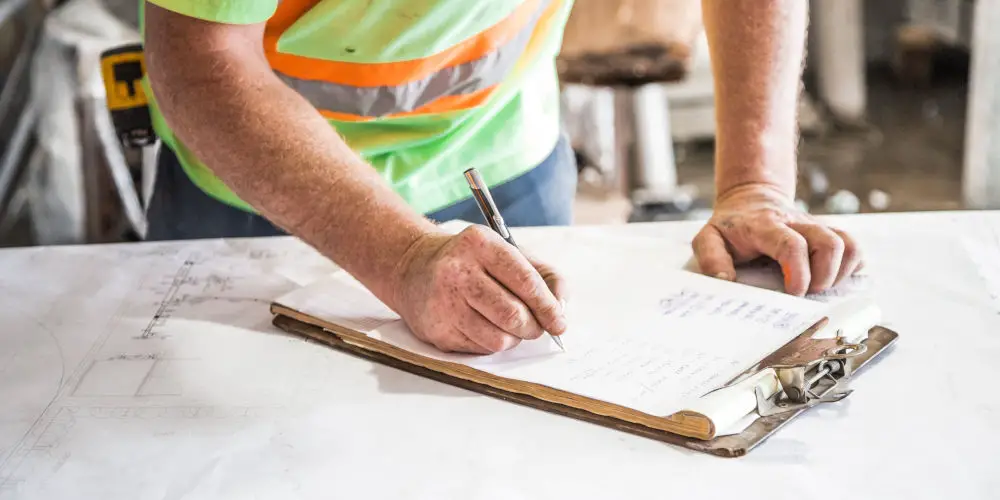 What to look out for on the outside
Having a snagging list is critical to ensuring high standards. Here are some of the key structural elements to look for outside the property.
Roof – can you spot any cracked or loose tiles?
Pipework – Does the drainage system appear in good repair?
Gates and Fences – Is your home secure? (especially important if you have kids)
Walls – Are there any cracks in the brickwork?
External finishes – Do they look even and well applied?
Driveway – Is your access clear? Does the surface feel even?
Garage – Do the doors open/close properly? Does it have power and lights?
What to look for inside
Having covered the outside, we can turn our attention to the interior. Most snags within the property are cosmetic. However, some major defects can first appear as cosmetic before causing serious damage.
With all of these elements, pay close attention and double-check if you can.
Doors – Do they easily close and open? Can you spot any gap between the door and frame when closed? Any squeaks?
Windows – Do they open and close easily? Can you feel a breeze (meaning they haven't be sealed properly)?
Interior finishes – Are the walls evenly painted? Looking up, are ceilings evenly painted? Do skirting boards look scuff-free and evenly painted?
Staircases – Walk up and down them a few times. Do they feel even and don't squeaks?
Kitchen – Be especially critical as small defects can have a major impact. Do cupboard doors easily open and close? Are doors correctly aligned? Have you tested appliances? Are any tiles cracked?
Bathroom – Again be scrupulous. Can you spot any leaks? Are any tiles cracked? Does the radiator work? Is there a working door lock? Do taps feel secure?
Any element that doesn't meet your standards should be added to your snagging list.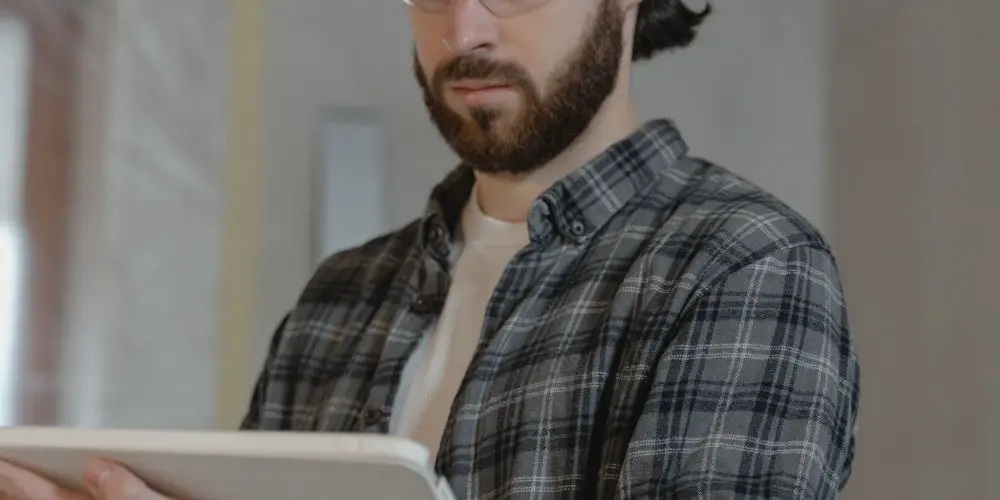 Most common snagging defects
Sadly, some common snags always seems to be repeated. However, this gives us a good starting point of what to look out for. The most common snags are:
Broken roof tiles
Patchy paintwork
Insufficient loft insulation
Incomplete grouting in the bathroom
Poorly fitted skirting boards
No acid wash on outside brickwork
This is far from a complete snagging list but does point out some issues to be aware of. If possible, speak to friends who have purchased new builds and ask them for pointers.
Inspecting your new build
Not all issues are visible. You'll want to run you fingers over surfaces and walk around without shoes on. Test taps, plug sockets and light switches. They might look fantastic, but could be hiding an issue.
Be sceptical and take a friend. Having a second pair of eyes will always uncover something you've missed, plus they can double-check any issues.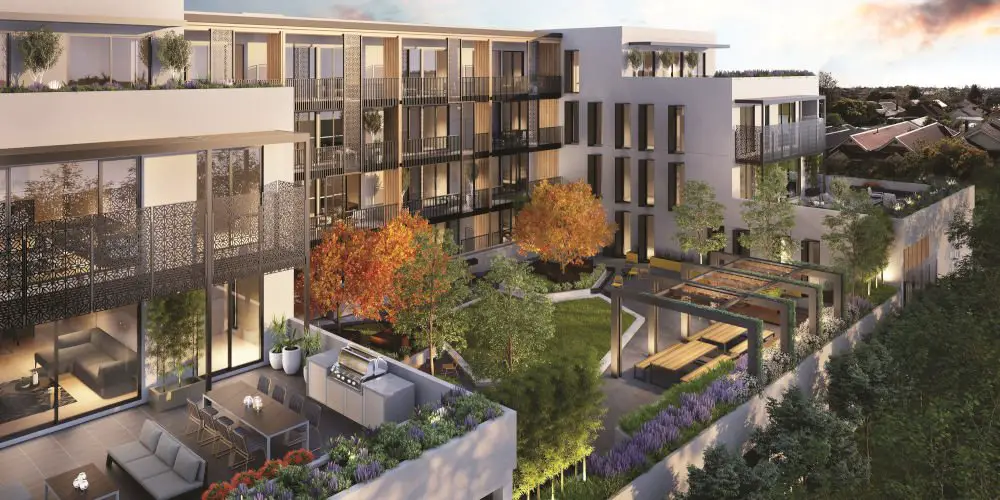 Putting your snagging list together
Now you have a better idea of what to look, you're probably wondering when should you write a snagging list. Typically, snagging takes place about two weeks before your completion date. This allows the developer and contractor to rectify any problems.
Ideally, you'd have your list ready at least a week before you exchange contracts as this enables you to resolve any issues before you sign the contract. And while you can technically have snagging survey conducted up to two years after you move in, it's not worth waiting.
If you're looking for a printable snagging list, you can download one from both the NHBC [PDF] and LABC [PDF]. Even if you use them as a starting point, you'll be heading in the right direction.
After you've moved in, it's become harder to fix problems and some developers will intentionally drag their feet. So we'd recommend sorting any snags before you move. Again there's no reason why you have to live in a property you're not satisfied with.
When you've moved in, a two-year warranty covers any snags which appear. Your developer is legally obliged to fix these, even cosmetic issues.
Should you DIY or pay for a snagging survey?
Think of a survey as an independent check that highlights any issues and therefore reduces the risk of nasty surprises appearing later. A survey is one of the best insurance policies.
So while you might be tempted to skip having a survey as your buying a new build, it's worth considering purchasing a snagging survey as this will cover the property in more depth.
Using a professional not only gives you peace of mind but they'll actively manage the snagging process ensuring that all snags are fixed. Also, a professional report can help you in dealing with a developer and avoid being fobbed off.
It's also worth conducting your own snagging and being as thorough as possible. Test everything and have high standards. It's worth compiling your own snagging list as part of the process.
What can I do with snags after moving in?
It's likely your new home will be covered by an NHBC 10 year warranty or something similar. These schemes cover all defect and faults on new-build homes.
As you discover snags, it's still worth keeping a snagging list of anything you feel is substandard. It's always better to be cautious and highlight even small defects as they could lead to bigger ones.
It's then up to you how to communicate these defects to the developer. Some people only like to flag issues they can't fix by themselves, while others might present a snagging list after a few months.
You might find that the developer or contractor will disagree with some of the items on your snagging list. Bear in mind, you may not always get what you want but that doesn't mean you can't negotiate.
If there is a breakdown in communication between you and your housebuilder, your warranty provider can offer a resolution service free of charge.