Sony BDP-S1700 Blu-ray player review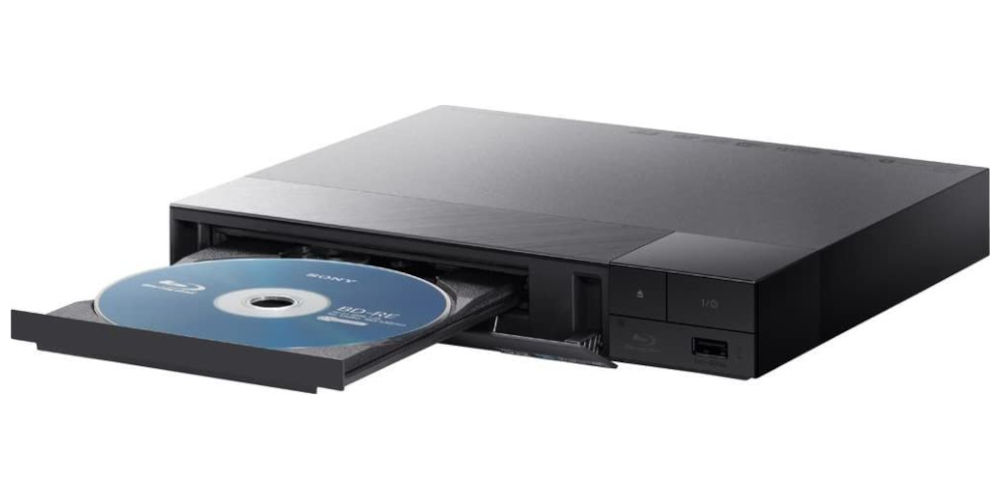 PUBLISHED: 22nd April 2023 | LAST UPDATE: 10th July 2023
Offering a good picture quality and a variety of features, the Sony BDP-S1700 is a reasonably priced Blu-ray player. It can play 2D and 3D Blu-rays, DVDs and CDs. You can even stream content from services like Netflix and YouTube.
If you're looking for an additional Blu-ray player for your home, the BDP-S1700 is a good choice. It's not the most feature-rich unit on the market, but it's a good value for the price.
Enjoy movies and content in Full HD with premium sound quality, thanks to Dolby TrueHD and DTS-HD. With upscaling software, even your older DVDs and Blu-rays look fantastic.
The minimal design of the Sony BDP-S1700 makes it ideal for the bedroom or kitchen, where space is limited. Yet, it still offers a superb array of functions and is easy to set up. 
Come with us as we explore the very budget-friendly Sony BDP-S1700 Blu-ray player. 7/10
Pros
Plays media in Full HD
Variety of streaming apps installed
Easy to use
Cons
Not 4k
No built-in Wi-Fi
No HDR support
Design
If you're short on space, the minimal design of the BDP-S1700 will suit you well. Measuring 23 cm (W) by 3.9 cm (H) by 19.4 cm (D), it can fit into a fairly small slot. Ideal if you're tight on space or want a more portable unit.
The disc tray dominates the front panel of the BDP-S1700. You'll also see a few buttons on the front panel for power, eject, and playback controls. You'll also spot the USB port.
On the back of the unit, you will find a variety of ports such as a HDMI, LAN, coaxial audio, and power. It's nothing fancy, but it still has enough to connect this Sony Blu-ray player to multiple other devices.
Finally, the remote has a vintage Sony look. There are buttons to adjust the sound, operate the unit (play, stop, pause, etc.), and a Netflix button for direct access to this streaming service. If you link the remote to your Sony TV, you can control both units using the remote.
Features
With a fairly substantial list of features, here are a few that make the Sony BDP-S1700 different.
Providing 1080p HD image quality, the unit offers detailed and clear colours thanks to the TRILUMINOS™ colour technology. The audio side is also impressive. You can enjoy high-fidelity surround sound with Dolby TrueHD and DTS-HD.
You can enjoy a range of disc formats, including CDs, DVDs, and 2D/3D Blu-rays. There's also a USB port on the front, allowing you to enjoy even more file formats.
While it might lack built-in Wi-Fi, you can hardwire the unit into your router using an Ethernet cable and enjoy streaming music, movies, catch-up TV, and more.
Keep things simple with the new user-friendly interface and the easy to use remote.
Set-up
Getting ready to watch a movie is very simple. Unpack the unit from the box, plugged in the power and connect it to your TV and you're ready to go. As no cables are included, you'll need to ensure you at least have an HDMI cable.
As the unit lacks any real control on the front, you'll need the remote. Thankfully, it does contain a range of useful functions and many additional options.
If you plan on using a soundbar, you'll want to connect this into the coaxial audio output using the right cable. With only a single HDMI output, to use the Sony BDP-S1700 with an AV receiver, you'll need to connect it directly and use your receiver's HDMI output to feed your TV.
While there's no built-in Wi-Fi, you can connect to streaming services using LAN. All you need is an Ethernet cable connected to your wireless router, which takes a few minutes to set up.
Performance
As an entry-level Blu-ray player, the BDP-S1700 only provides HD picture quality. So, if you're expecting 4K images that look like your local cinema, you'll be disappointed. That said, with older formats, you'll notice an improvement in picture quality, thanks to the onboard software.
Sony has tried to make streaming easier, despite the lack of Wi-Fi. You'll need to connect the unit to your router using an Ethernet cable. With this done, you can easily access Netflix using the dedicated button on the remote.
Plus, using the USB port, you can watch a range of file formats, including jpg. You can relive last year's holiday using the snaps you took or watch a home movie.
While the overall sound quality depends on the speakers, room size, and display, Sony has given you a head start as the BDP-S1700 uses Dolby TrueHD and DTS-HD.
While it's hard to get overly excited by such a basic media player, it's solid as you'd expect any Sony unit to be.
Is the Sony BDP-S1700 Blu-ray player worth buying?
If you're looking for the best Blu-ray player available, the Sony BDP-S1700 will fall short of your expectations. However, if you're looking for a basic unit at an affordable price, you're likely to enjoy using it.
You can watch a variety of content in full HD, including Blu-rays, DVDs, and CDs, as well as videos and pictures from a USB memory stick. Plus you can hard-wire it into the internet and access Netflix, YouTube, and other streaming services.
As a compact unit, it doesn't need much space and is very easy to set up. So if you're looking for an additional Blu-ray Player, consider the Sony BDP-S1700. 7/10