What's the best Sony Blu-ray player of 2023 reviews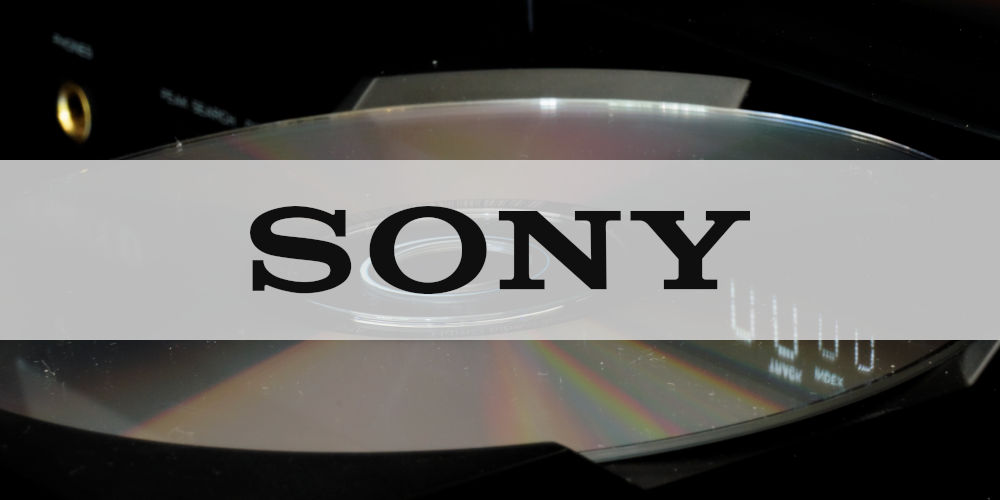 PUBLISHED: 21st May 2020 | LAST UPDATE: 14th July 2023
The name Sony represents the best in home appliances. Since launching in Europe back in 1968, they have become a household name. In this article, we'll focus on helping you find the best Sony Blu-ray player.
As the ultimate guide to everything Sony Blu-ray players, both past and present, rather than wasting hours searching the internet for answers, you can come here. So it's best to bookmark this page and return often.
Current product range
You probably want to start by viewing the current Sony Blu-ray player range. Having reviewed most of the units available, if any take your fancy, you can read an unbiased opinion before you buy a unit. Don't only rely on the Sony website when making your decision!
Sony UBP-X800M2 review – 9/10
Sony UBP-X700 review – 9/10
Sony UBP-X500 review – 7/10
Sony BDP-S6700 review – 8/10
Sony BDP-S3700 review – 9/10
Sony BDP-S1700 review – 7/10
What's the best Sony Blu-ray player
After gathering user feedback from multiple sources, the best Sony Blu-ray player are UBP-X800M2, UBP-X700, and BDP-S3700.
How do they compare to other leading brands?
To reach our mission of building a truly helpful online magazine, we regularly compare Sony Blu-ray players against other leading brands, such as Panasonic, LG, and Samsung.
Sony provides a range of units that stack up well against the competition, with many units coming out on top. Offering a wide range of Blu-ray players means Sony has a unit for every budget and requirement.
Here are some of the comparison articles we've written that feature Sony Blu-ray Players.
Panasonic DP-UB820 vs Sony UBP-X800M2
Panasonic DP-UB450 vs Sony UBP-X700
Panasonic DP-UB150 vs Sony UBP-X700
What we love about Sony Blu-ray players
Sony is well known for their build quality, feature, and excellent picture and audio. Many Sony Blu-ray players offer Dolby Atmos, 4k image quality, and have built-in Wi-Fi. They are excellent units for your home.
How much does they cost?
The current range of units are priced between £80 and £300. They represent great value for money, especially when you consider the features each player offers and comparable units.
Anything to be aware of?
The remotes are a little bulky and have a classic look rather than feeling modern and sleek. Some units have very basic user interfaces and could do with a software upgrade to bring them into the 21st century.
The cheaper units lack multiple outputs which could be a little limiting if you're running a home cinema system. So we'd recommend using these as secondary units and not for your main TV or entertainment room.
Where can you find support?
You'll find an excellent support section on Sony's website. Using their website, you can find manuals, register a product, or request a repair. And there's plenty of information available.
There are several ways contact Sony directly, including email, phone, and live chat.
A little brand history
Headquartered in Minato, Tokyo, Japan, Sony is one of the world's largest manufacturers of consumer and professional electronic products, the largest video game console company and the largest video game publisher. They also run a record label, film studio, and music publisher.
Sony has been at the forefront of modern electronics, having invented Betamax (which lost out to VHS), the digital interface format: S/PDIF, and the high-fidelity audio system SACD. And, let's not forget the now historic Sony Walkman or Sony MiniDisc player!
They helped develop a proprietary colour reproduction enhancing technology, that was used in the first LED TV. Amongst other technological advancements, we take for granted.
Today, their extensive range of products includes CD players, game consoles, Blu-ray players, and TVs. It's likely you have at least one Sony device in your home!
Discontinued Sony Blu-ray players
Sony has discontinued a large number of Blu-ray players. The list includes:
UBP-X800, BDP-S350, BDP-S370, BDP-S1500, BDP-S6500, BDP-S7200, BDP-S185, BDP-S3500, BDP-S480, BDP-S5500, BDP-S5200, BDP-S1200, BDP-A6000, BDP-S360, BDP-S300, BDP-S490, BDP-S1100, BDP-S380, BDP-S550, BDP-S790, BDP-S570, BDP-S4100, UHP-H1, BDP-S6200, BDP-S4500, BDP-S4200, BDP-S760, UBP-X1000ES, BDP-S363, UBP-X1100ES, BDP-S580, BDP-CX7000ES, BDP-S3100, BDP-S5100, BDP-S470, BDP-S590, BDP-S3200, BDP-S390, BDP-S373, BDP-S500, BDP-S780, BDP-S280, BDP-S560, BDP-S5000ES, BDP-S186, BDP-SX1, BDP-S383, BDP-S1E, BDP-S357, BDP-S495, BDP-S485, BDP-S770, BDP-S765