13 Essential spring gardening tips for all gardens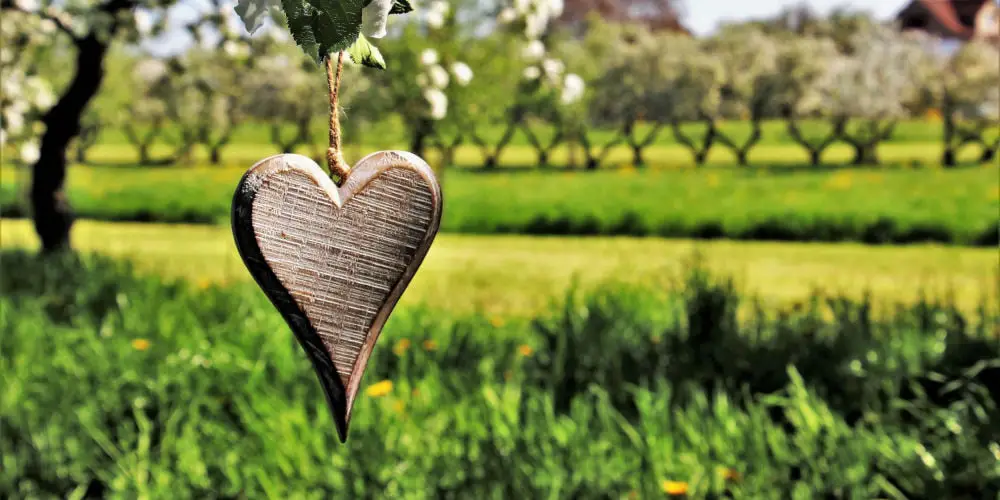 While it seems like winter will continue forever and spring is an age away. Spring, in actual fact is right around the corner and will soon be with us. It's nearly time to get back out in the garden and start getting ready for summer.
If you're stuck with what to attack first, here are some essential spring gardening tips. All will help you get on top of your gardening list and will mean you have more time come summer to enjoy your garden.
#1 Spring clean your garden
Let's start with what is probably our most time-consuming task: tidying.
The best place to start is by collecting leaves, rubbish and any other debris.
Next get on top of weeds. If you get in earlier you can get ahead. Make sure you remove the roots as this will help you in your fight and will ensure that it's hard for the weeds to grow back or spread.
It's also worth tidying your shed and a great time to sharpen your garden tools. Again getting ahead at this point means you'll have more time to enjoy your garden.
#2 Nurture your soil
It's likely your soil is dried out and in desperate need of some moisture. Adding some compost or manure will give your soil a healthy boost.
You might want t test the soil to see what nutrients it needs, so you give it the right mixture. Also, now is a great time to add more fertilizer to increase the health of the soil and increase the life of your plants.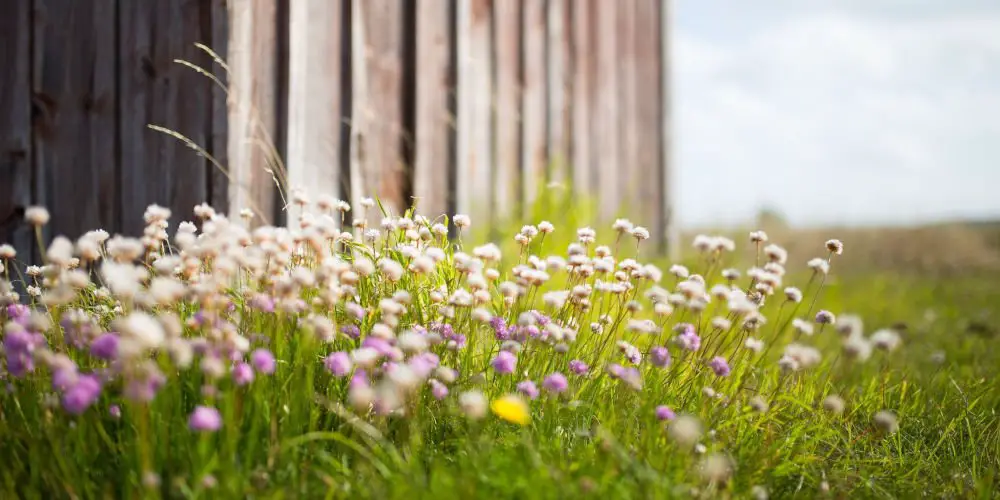 #3 Kick start a lush lawn
As we've detailed in our yearly lawn care programme, spring is about core maintenance, more than mowing.
Look for bald patches in your lawn. With each patch, you'll want to dig out the surrounding area and turn the soil. Re-seed and cover with soil.
Mowing isn't essential but if you feel inclined, then make sure your lawn mower is set to it's lowest setting as this will remove the overgrown part but won't cut the main plant.
Remember it can still be quite cold in spring and a sudden frost could damage your lawn if you cut it too short at the start of the season.
#4 Prune plants and shrubs
Foster new growth by pruning plants and bushes. You'll want to wait until mid-April in case there's an unexpected freeze. Thankfully we've given you enough spring gardening tips to crack on with right now!
Blooming plants should be pruned right after they bloom to avoid cutting off future flowers. Summer plants should be pruned in early spring.
Your hedges, trees and shrubs have probably kept growing over the winter, so give them a well-deserved trim to tidy them up.
If you would like spaces to feel more open but have a particularly dominant hedge, then try rounding off the corners rather than cutting back in straight lines and square shapes.
#5 Mulch It
In addition to spreading fertilizers, you should think about adding organic mulch to your flower beds and garden. Try to add a couple of centimetres.
Adding mulch helps to prevent weeds and diseases. It also keeps the moisture in the garden and maintains the temperature. The rule of thumb is to keep the mulch around 7/8 cm from the plant stems to prevent roots from rotting.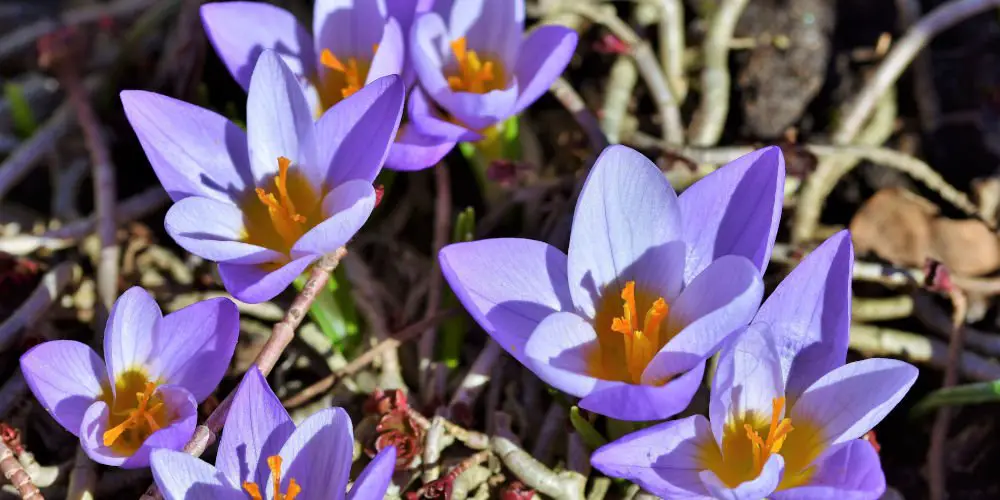 #6 Get Planting
Once you've tidied up your existing garden then it's time to add some new additions.
While it's completely up to you what you add, plants such as pansies or tulips for a nice flash of colour in your spring garden. You might instead prefer something a little different then consider planting some vegetables like lettuce or peas.
It's also worth thinking about planting some summer-flowering bulbs such as Lilies, Begonia and Freesias. These will give you a beautiful show in the summer!
#7 Water
As part of the tidying process, consider installing a few water butts, if you don't already have some. We like the 210 litre water butt by Strata, which costs £35 on Amazon.
On average you want to be watering in the morning and evening to minimise evaporation. And even if you're only watering once a day, you still need all the water you can get.
Water butts are also a saviour when during a hot summer a hosepipe ban is proposed or comes into force. It may seem unlikely, but it's best to be prepared!
#8 Trellises and stakes
You might have brought trellises and stakes into the garage or shed for winter. Early spring is a good time to bring it back out into the garden. Once you've anchored them down, then give them a fresh coat of paint.
If you grow peonies, delphiniums, or any other perennials that require support, set them out now or get them ready to go. You'll thank yourself later.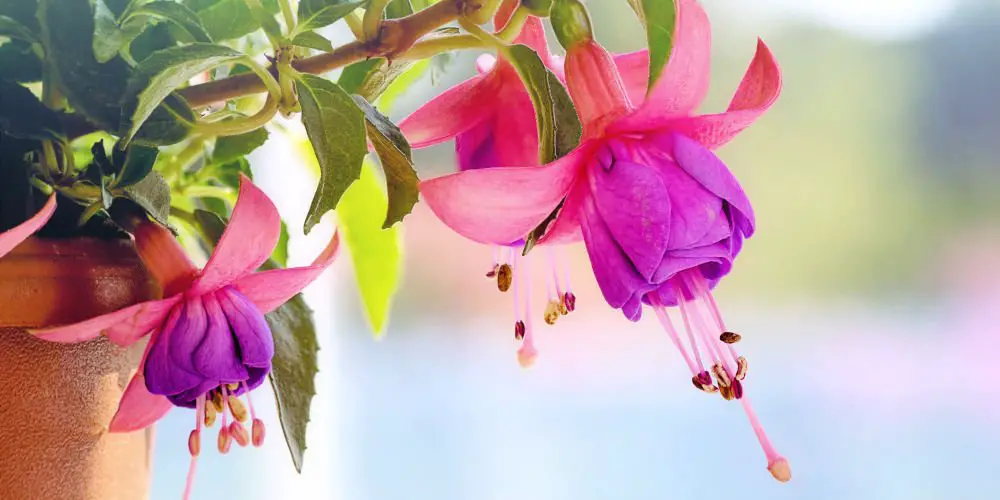 #9 Pest control
If there's one thing spring is guaranteed to bring its pesky insects. So from the get-go, be on the lookout for pests like aphids and caterpillars that will be attracted to the spring growth.
For pest prevention, nothing quite beats a handy ready-to-use spray. Not only do these quickly keep insect pests under control, but they also help to protect your plants.
#10 Watch your spring bulbs
Spring is a superb time to lift and divide bulbs which have finished flowering. Start by removing any faded flowers and seed-heads. Then tease out the bulbs and their leaves.
When you've collected a few, then it's time to replant them individually about 60-75mm apart.
#11 Vegetables
With so much needing attention, it's easy to forget vegetables. However, this is a busy time for the vegetable growers.
As many crops will be raised from seed, you can get started now. If it's still too cold outside, then put your seeds in a gently-heated propagator.
Remember, as soon as the seed is up, lift them into a cooler, but well-lit place to stop them becoming spindly and weak. You'll need to turn the seedlings a quarter turn a day to stop them developing one-sided.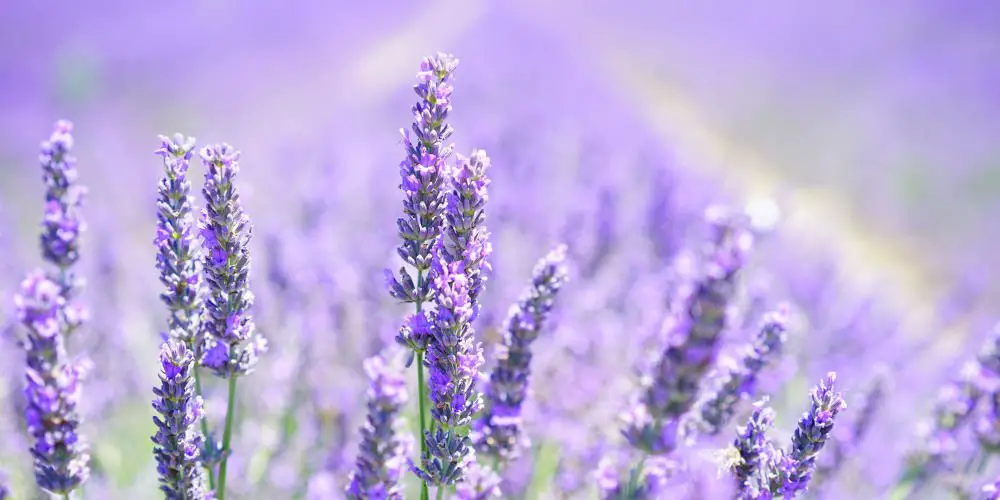 #12 Wildlife
Help our harassed parents in the garden by leaving out mealworms that they can feed chicks. If you have cats, now is the time to make sure they are kept in at dusk and dawn.
#13 Furniture
The final tip in our spring gardening tips, is quite fun. It's time to clean and place your garden furniture ready for admiring your handy work from the comfort of a deck chair and a cold drink!
Get started with these essential spring gardening tips
Well, we hope that these spring gardening tips have given you a lot to do within your garden and have inspired you to enjoy working on your outdoor spaces.