How to use Amazon Fire TV Stick without a remote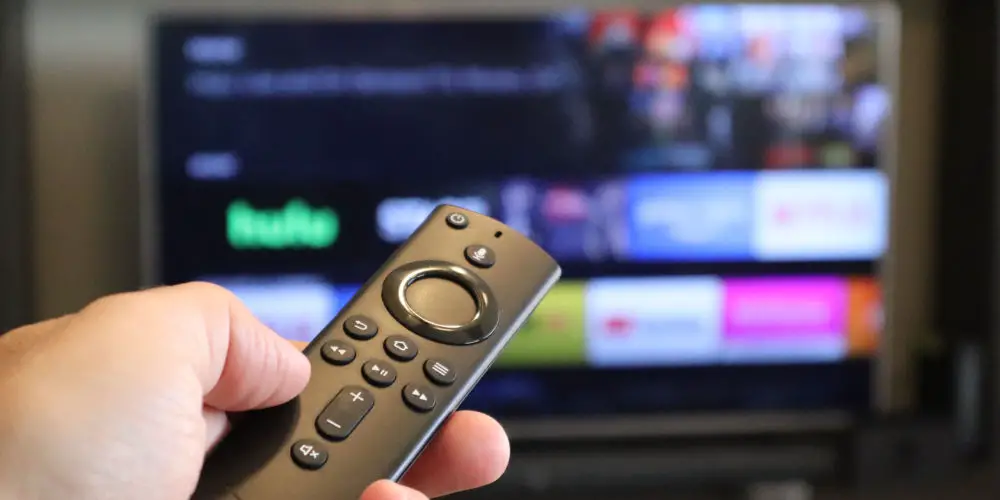 Streaming content onto your TV has never been as easy. You could use a Google Chromecast or an Amazon Fire TV Stick to stream content on your TV from YouTube, Amazon Prime, Netflix, and Spotify. If you have a Fire TV stick, you might want to know how to use Amazon Fire TV Stick without a remote.
You might prefer to browse for content with a remote instead of using your smartphone. So if you can't find or have broken your Fire TV remote, you might feel helpless.
The good news, there are plenty of ways of how to use your Amazon Fire TV stick without a remote, even if it's just while you're waiting for a replacement to arrive. Here are just a few of the ways you can survive without a Fire TV remote.
Buy a replacement Fire TV remote
The most obvious solution is to buy a replacement remote direct from Amazon. Buying direct means you don't need to worry about getting a dodge device that doesn't quite work with your Fire TV Stick.
Amazon sells a replacement second-gen remote complete with built-in Alexa and volume controls.
If you're still using a first-generation device, then you can buy an after market replacement remote. But first, consider updating to the latest Fire TV stick as it's worth the extra cost for the improved features.
When your replacement remote arrives, you'll need to pair it with your Fire TV Stick. Here's how it's done.
Unplug the power supply to your Fire TV Stick for 30 seconds
Reconnect your Fire Stick
Turn on your TV and wait for it to start
Hold down the Select and Home button on the new remote until you see a message on the screen that says the remote is connected.
If you don't want to wait for your replacement remote to arrive, sign up for Prime (30-day FREE trial). Not only will Amazon deliver most items the next day, but you'll also have access to a ton of content from TV shows, movies and music, and more.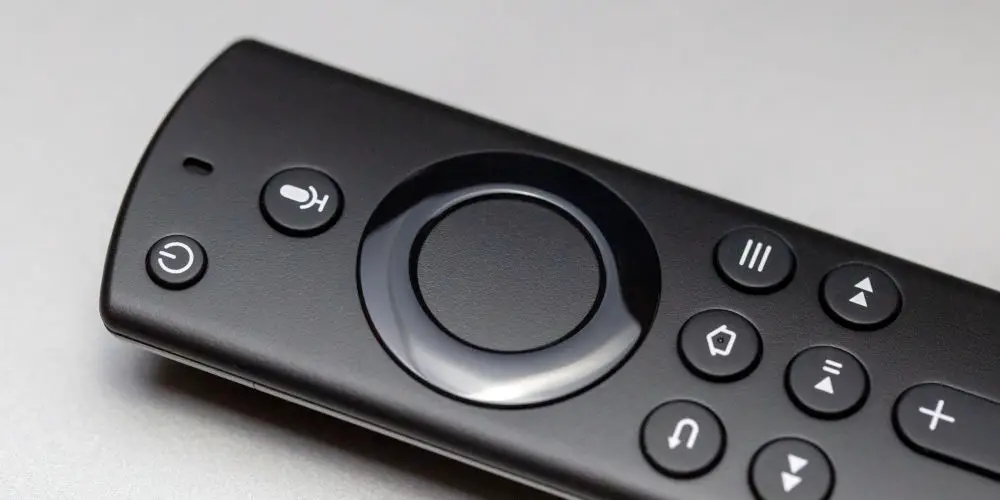 How to use the Fire TV Remote App (instead of a remote)
No remote, no problem as the Amazon Fire TV app is a fantastic alternative and available for iOS and Android. The app offers the same basic controls as the physical remote, and can even help you set up your Fire TV stick. You can also use your smartphone's keyboard and microphone to type/voice search for content.
To get the app to work, you'll need to pair your smartphone (or tablet) and your Fire TV Stick. It takes three easy steps:
Connect your phone and Fire Stick to the same Wi-Fi network
Open the app on your smartphone and select the Fire Stick from the Available Devices screen
Enter the code that appears on your TV into the app to pair your devices.
With your remote set up, you can virtually control your Fire Stick using your phone. It's the best way to replace a missing remote as it's quick and simple to use.
Try asking Alexa to play a movie or a favourite TV show
If you already have an Echo device in your house, then using it to control your Fire TV Stick is a no-brainer. Just ensure your Amazon account and Echo device are linked. You can then use voice command with Alexa to operate your Fire TV Stick.
How to set it up:
Find the Alexa app on your phone
Select the More tab along the bottom
Tap Settings option
Under Alexa Preferences, select TV & Video
Tap Fire TV from the list of options
Tap Link Your Alexa Device
Follow the final setup instructions to link your gadgets together.
You can also use this menu to link individual services such as Prime Video, Netflix and HBO max. These skills allow you to use voice commands for specific services rather than just your Fire TV Stick.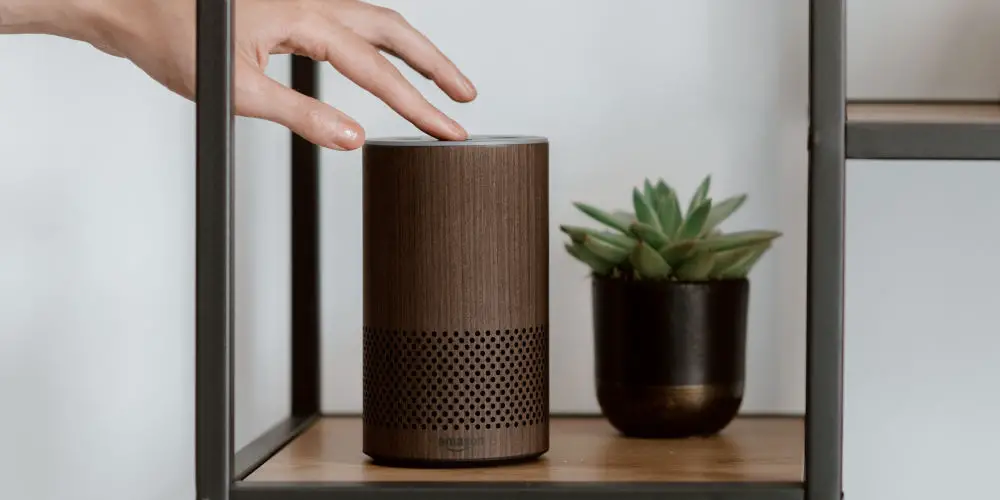 Control it using a USB keyboard or mouse
While this is a little more difficult to set up, you can use a keyboard or mouse to control your Fire TV Stick (as long as it's not a first-generation device). You'll need to buy a USB OTG connector for this to work, as it will allow you to connect your Fire TV stick alongside a USB device.
The ideal USB OTG connector splitter cable has a USB 2.0 Type A female at one end and both a Micro USB male and Micro USB 5 Pin female at the other.
Connect your keyboard/mouse to Type A female slot. Insert the male Micro USB end to the Fire TV Stick. Finally, power it by connecting your existing micro USB power cable to the micro female end.
From there, you should be able to use your keyboard or mouse to control your Fire TV stick without needing the remote.
Control your Fire TV Stick with Bluetooth Accessories
All Fire TV Sticks use Bluetooth to allow the remote control to operate. So, if you have a Bluetooth keyboard or mouse, then you can pair them with your Fire TV stick and use them to control your device.
Pair the Fire TV app with your Fire TV stick
On the Fire TV app, select settings
Tap on Remotes & Bluetooth Devices
Select Other Bluetooth Devices
Tap on Add Bluetooth Devices
Select the Bluetooth accessory to finish.
You can use your Bluetooth enabled keyboard and mouse to navigate the Fire TV Stick's user interface. If you prefer, swap your full-size keyboard for a mini keyboard with Bluetooth.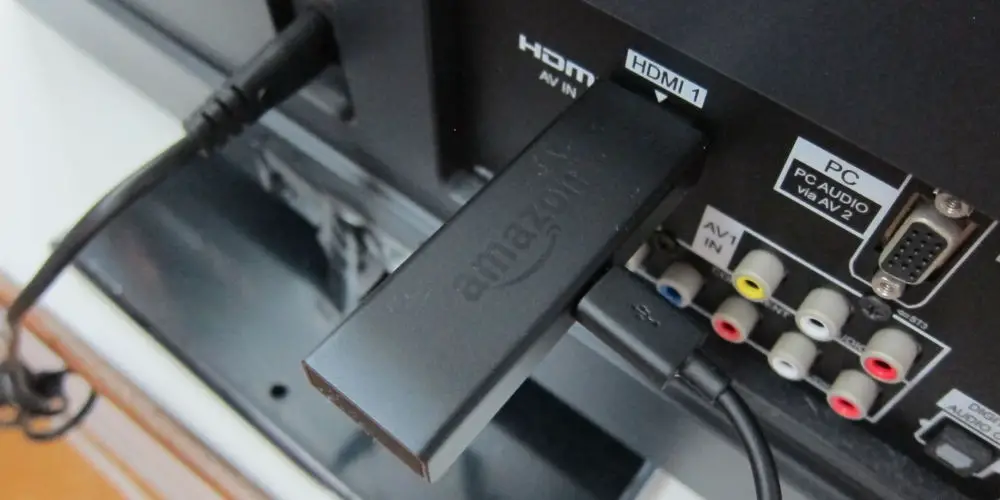 Use HDMI CEC on your TV for control with existing remote
Most modern TVs come with some hidden magic built-in, known as HDMI Consumer Electronics Control or HDMI-CEC. By connecting a 3rd party device with HDMI-CEC support to your TV, you can use your existing TV remote to control this additional device as well.
To use HDMI-CEC on your TV, you'll need to ensure that the option is enabled. Usually, the HDMI CEC service is enabled by default. If not, then you will have to turn it on manually.
Confusing the situation somewhat, is some manufacturers call HDMI-CEC by a different name. For example, LG calls this option SimpLink. On Sony TVs, it's known as Bravia Sync, and on Philips TVs its called EasyLink. If in doubt, email the manufacturer as they will be able to answer you.
After you've enabled the options on your TV, you will be able to use your TV remote to control the Fire TV Stick.
Even if you haven't lost your Fire TV Stick remote, consider linking your device with your TV using HMDI-CEC as you'll need fewer remotes. Having one less remote will be easier to find and enjoy TV, movies or music.
Use a compatible Universal Remote Control
If you don't fancy learning about HDMI-CEC, then buy a universal remote. As the original method for synchronising all your devices to one central control option, universal remotes are still very useful. But how do you know if a given remote works with the Fire TV Stick?
As part of the product description, every universal remote will explain if it's compatible or not. Just be aware that the Fire TV Stick doesn't have an IR receiver built-in, so you'll need to do some research before buying any old universal remote.
That's how to use Amazon Fire TV Stick without a remote
Even if you haven't lost or broken your the remote that came with your Fire TV stick, you now have plenty of ways to control the device. And now you know how to use Amazon Fire TV Stick without a remote, you can sit back and relax by streaming some epic content.