What's the best Yale smart lock of 2023 reviews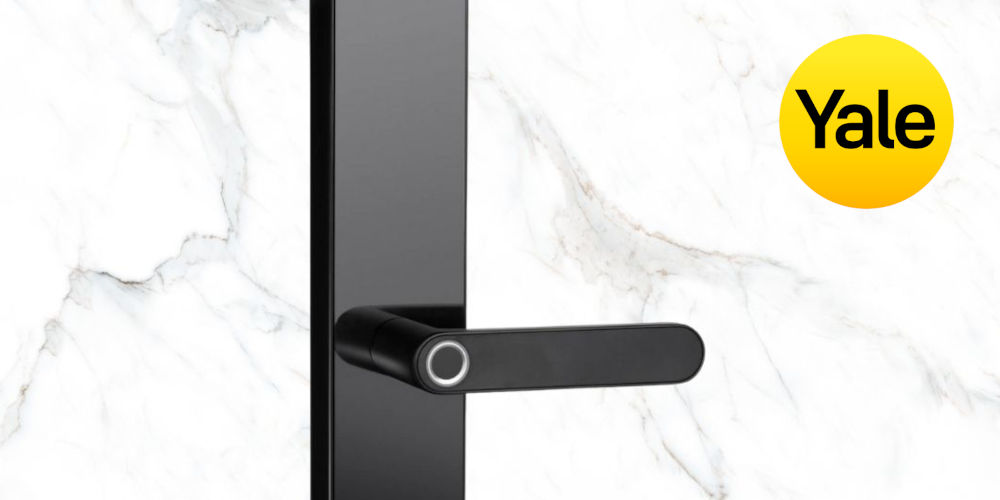 Yale is a well-respected door lock brand. They offer both traditional mechanical and smart options, making them ideal if you're adding automation to your property. Finding the best Yale smart lock for your home can be tricky with so many options available.
In this article, we'll investigate the best Yale smart locks on the market. We'll compare their features, performance, and price, enabling you to easily find the perfect one for your home.
Yale smart locks are a great way to add security and convenience to your home. They offer multiple useful features and are easy to install and use. If you're looking for the best Yale smart lock, our guide will help you find one that's ideal.
Current product range
Yale offers 4 range of smart locks. These are:
Linus Smart Lock
Conexis L1
Conexis L2
Keyless Connected
What's the best Yale smart lock?
The best Yale smart lock, as judged by users and our team, is the Yale Smart Living YD-01. It has a keypad, allowing you to create temporary access for guests. You don't eed a key to use it. Plus, it integrates with Z-Wave with an addition module.
How do they compare to other leading brands?
Yale holds its own against top competitors, striking a great balance of smart security, system integration, dependable performance, and a trusted reputation. But it's still worth comparing the best Yale smart locks with other brands.
Nuki is another big name in the smart lock world. The Nuki range is simpler, more portable across multiple doors, and provides basic smart control at a lower cost. However, Yale is more full-featured, integrated with your home, and secure.
Comparing Kwikset and Yale is worthwhile. Yale offers better security features and build quality. However, Kwikset is easier to set up and control. Plus, they are better value for money than the models from Yale.
Bold is a brand that's gaining in popularity for their simply and affordable models. However, their smart locks are not as secure as Yale models, nor do they offer the same advanced features.
What we love about Yale smart locks
As one of the world's most respected lock brands, there are many reasons to love Yale door locks. Their range of smart door locks are just as impressive.
Made with quality materials, Yale smart locks are available in several finishes, making them ideal for most homes. Plus, features like backlit keypads enhance the aesthetic appeal.
Yale's advanced security features, including touchscreen PIN codes, auto-lock, tamper alerts, and home connectivity provide robust protection. You can add and delete user PIN codes easily, adjust auto-lock timing, turn alerts on/off, and more from the Yale app.
The Yale smart lock range work with all major home automation ecosystems like Apple HomeKit, Amazon Alexa, Google Assistant, and Z-Wave.
All models come with a handy installation kit that provides all the necessary components. They are relatively easy to install using just a screwdriver. The included batteries can last around a year before needing a swap.
How much does they cost?
What makes Yale universally used is they are affordable, strong, and safe. Expect to spend between £100 and £750 on the best Yale smart door lock.
Anything to be aware of?
While Yale smart locks are generally good, users do have some complaints about them.
Yale locks are definitely on the pricier end of the spectrum. However, the price reflects their high quality design and manufacture. Some people will dislike how bulky they are compared to other smart locks.
The locks are dependent on connectivity bridges and won't work offline if the internet isn't working. Plus, most models use external bridges or modules for Wi-Fi instead of having it built-in. Yale's app is functional but not as robust or elegant as some competitors.
The battery compartment can be tricky to access on some models, making periodic battery swaps a hassle. Some users report the touchscreen keypad can sometimes be overly sensitive, detecting accidental touches.
Some locks can be loud when locking/unlocking compared to other smart locks. While these are minor drawbacks, Yale's excellent core functionality and security still make them a leading smart lock choice overall for most homeowners.
Where can you find support?
Yale has an excellent support section on their website, and you can contact them using social media, email, and phone. Also, you might enjoy our guide to changing Yale user code on smart door locks.
A little brand history
The Yale brand has a long and storied history dating back to 1840, started by Linus Yale Sr., a blacksmith who opened a small lock shop in Newport, New York.
Yale was a talented inventor who developed a new type of lock that was more secure than anything else available. His invention, the pin tumbler lock, is still used today.
In 1868, Yale's son, Linus Yale Jr., joined the business. Yale Jr. was also a talented inventor who expanded the company's product line to include other types of locks, such as doorknob locks and padlocks.
By the early 1900s, the company began to expand internationally by opening factories in Europe and Asia. Today, Yale is one of the most recognized lock brands in the world. Yale locks are known for their quality, security, and durability.
As a subsidiary of Assa Abloy, a Swedish security company, Yale continues to innovate and develop new products, and it remains one of the most trusted names in locks.
Discontinued Yale smart locks
Here are some of the discontinued Yale smart lock models:
Assure Lock SL, Assure Lock with Z-Wave, Touchscreen Deadbolt, Assure Lock with Bluetooth, Assure Lever, and Key Free Touchscreen Deadbolt.