Yard Force SA650ECO robotic lawnmower review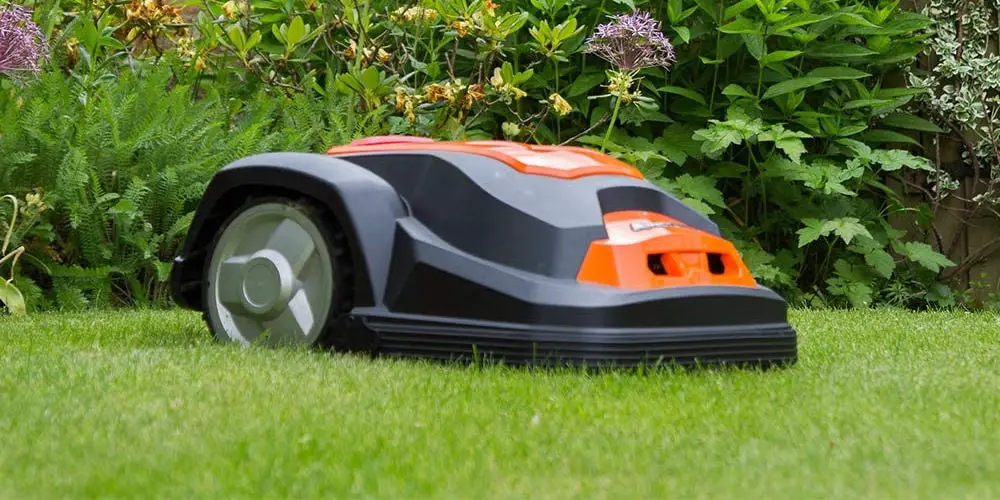 PUBLISHED: 7th July 2020 | LAST UPDATE: 8th May 2023
Ideal for lawns up to 650m2, the mid-priced Yard Force SA650ECO Robotic Mower effortlessly ensure your lawn remains healthy and looked after.
While the brand may sound American, Yard Force is actually based in Yorkshire and offer a superb range of gardening tools including push mowers, garden vacuums, and pressure washers.
A 28V Samsung Lithium-Ion 2Ah battery powers the unit and is fast to recharge allowing the Yard Force SA650ECO to cover more area in less time. Set up to automatically dock and recharge, it'll happily continue to care for your lawn without constantly needing your attention.
The battery powers a brushless motor, ensuring longevity which in turns feeds 3 steel blades. These together provide a cutting width of 18 cm and sit on an adjustable plate which has 5 positions. This makes fine-tuning your lawn's height, easy.
Cuttings are pasted back on to the lawn, provide further nutrients to aid a healthy lawn. This means there are no clippings to empty allowing you to set and forget the robomower, safe in the knowledge that it'll look after your lawn.
Using a mixture of intelligent sensor technology and a perimeter wire, the Yard Force SA650ECO effortlessly navigates your lawn, avoiding obstacles. Designed to tackle inclines of up to 40%, it handles the majority of lawns with ease.
As one of the best robotic lawn mowers currently on the market, the Yard Force SA650ECO scores 8/10.
Pros
28V Samsung lithium-ion 2Ah battery
Large 650 m2 range
Easily adjustable 5 cutting heights
Cons
No smart home integration or app
Design
Designed using the classic colour combination of orange and dark charcoal grey, Yard Force SA650ECO weighs 8.5 Kg and measures 57 by 39 by 26 cm.
The minimalist look top is a little deceptive. Under the orange panel sits a control panel and cutting height adjustment knob. These are protected from the weather and unintentional adjustments! A large red stop button is visible from the top, allowing you to quickly halt the mower.
Included in the control panel are buttons for starting, docking, alarm and working time. 4 status LEDs allow you to easily monitor performance.
Turning the SA650ECO over reveals the 3 blades, which attach to an adjustable plate. There are 4 wheels, arranged in pairs at the front and rear of the unit. A carry handle is also located on the underneath, allow you to move the unit with ease.
The charging dock and mains cable can be quickly mounted into the ground to allow the Yard Force SA650ECO to seamlessly charge when the battery is low. The charging contacts on the top of the robotic mower slide over the charging contacts on the dock, enabling the mower's battery to recharge.
Features
As a battery-powered garden tool, the charge to use ratio matters. Thankfully, the Yard Force SA650ECO is Powered by 28V Samsung Lithium-Ion 2Ah battery, which takes 60 minutes to charge and provide 60 minutes of use when fully charged. A very impressive ratio.
Being an autonomous robot, the SA650ECO will automatically dock when it needs to charge or has completed mowing. This enables you to enjoy your garden while it works. And with a noise level of 56 dB, it quickly blends in, you'll hardly notice it working.
The control panel allows you to select the daily working time (4, 6, 8, 10 hours). This allows you to tailor how often the mower is working depending on the size of your garden and your neighbours!
For example, for a smaller lawn, you could set a time of 6 hours, which means the Yard Force SA650ECO will spend up to this time cutting and around the same amount of time recharging. Your lawn will continue to be cut daily regardless of your movements!
Under the hood is a brushless motor, ensuring longevity which powers the mower including its 3 steel blades. These blades offer a cutting width of 18 cm and can be easily adjusted into 1 of 5 positions ranging from 2 to 6 cm.
As it cuts your lawn, clippings fall onto the ground, providing your grass with additional nutrients, helping it stay healthier and continue to grow. This also means there's no collection box to empty.
The SA650ECO navigates using intelligent sensor technology, which works within a boundary, pre-laid using the included wire and pegs. These sensors enable the mower to efficiently mow your lawn while avoiding obstacles and tackling inclines of up to 40%.
Set-up
As with any robomower, setting up the Yard Force SA650ECO takes a few hours. Firstly, you'll need to lay the included boundary wire around your lawn safely excluding any obstacles that can't be moved.
Within area marked the boundary wire, the SA650ECO will sense any objects over 10 cm tall and will reverse, change direction and continue mowing. So it's worth investing time in laying and securing boundary wire.
The dock requires mains power, so ideally should be located near your property. For the mower to safely dock and charge, the base needs be placed a metre from any walls and have 2-metre clearance in front.
Ideally, the dock shouldn't be placed in a corner or somewhere where the robomower could damage itself by bumping into objects. The boundary wire connects into the dock, creating a solid loop.
With the basic set-up complete, you'll want to set the cutting height, select the ideal working time on the unit and allow it charge. After an hour, it will be charged and will start mowing your lawn. If you're unhappy at any point, press the stop bottom, on top and it will stop.
It's worth setting up the onboard lock as this stops people interfering with it and if someone try to steal your robomower, the thief wouldn't be able to operate it.
If you're happy at this point and have experimented with the settings and cutting height, the Yard Force SA650ECO should be able to run and only need you to monitor its performance and occasionally adjust settings.
Performance
Mowing any lawn, after a while becomes a task you'd rather not do. Thankfully, the Yard Force SA650ECO can take over 95% of your lawn mowing leaving you to deal with tight corners and edges. Luckily, these can be easily tackled with a garden strimmer.
The charge to use ratio of 1:1 is exceptionally good and allows the SA650ECO to continue mowing throughout the day until the lawn is fully mowed. Plus as you can set the onboard timer to maximum daily cutting time, you can set the robomower to work while you and the neighbours are out.
That said as 56 dB, it creates about half the noise of a traditional electric lawn mower and so is super quiet in comparison. Also, the total maximum daily operation time is 10 hours, meaning even if it's running all day, it won't disturb you or the neighbours.
With a wide 18 cm cutting width and adjustable 5 position blade, you can cut a fairly sizeable area in a short time while ensuring the grass is cut to an appropriate length for the season or your preference.
Designed to operate throughout the summer, the Yard Force SA650ECO and its dock should be moved inside during the winter. You don't need to move the boundary wire. That said, in summer, the SA650ECO require minimal assistance from you to keep operating.
Is the Yard Force SA650ECO worth buying?
There are a few things we dislike Yard Force SA650ECO but overall, it's a fantastic unit that will happily mow your lawn day after day, all summer long. Its affordable price tag makes it slightly more attractive!
We dislike that there is no rain sensor. if the heavens open, the SA650ECO won't return dock and wait until the rain clears to restart. This means you'll have to watch the weather and ensure someone hits the stop and home buttons when the rain starts.
Another minor point is the charging dock doesn't fully protect it from the elements. While the controls, blades and motors are covered, it isn't designed to safely handle rain. So you'll want to invest in a robomower garage to fully protect it.
Thankfully it's simple to operate but lack any way to integrate it into a home automation system or pair it with an app to extend the control and monitoring. That said, for the price tag, this is a fair trade-off.
Overall, it navigates a lawn efficiently, cutting your lawn with precision regardless where the blades are set. Once set-up correctly, you can easily leave it to crack on and only interfere from time to time to check it's operating at it's optimum.
As far as entry-level robotic mowers compare, the Yard Force SA650ECO is easily at the top of our list. 8/10