Robotic lawn mower reviews, comparisons and guides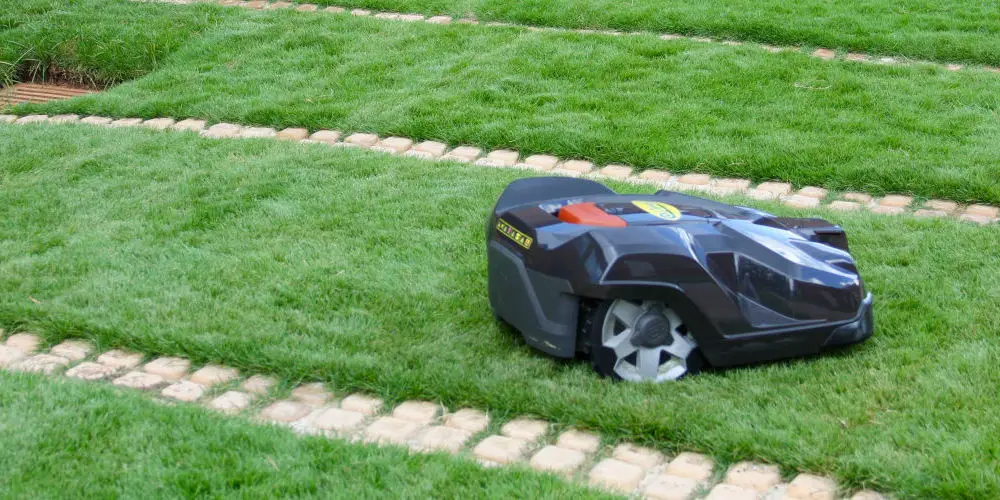 PUBLISHED: 10th July 2022 | LAST UPDATE: 23rd September 2022
Investing in your ideal robot lawn mower can be a difficult process. Which out of the hundreds of options do you choose? They all look different yet do the same basic function of mowing the lawn. We've written a heap of robotic lawn mower reviews and comparisons over the years.
Until now, we haven't collected them in a single and easy to follow article. Well, this is what you've been waiting for. We've listed every unit we have reviewed or compared to help you decide what robomower to buy.
But that's not all. As we add more robotic lawn mower reviews to My Dream Haus, we'll also update this article. So, you'll want to bookmark this page and return to it often.
Guides
Your best starting point is here. In this section, you'll find links to our guides. If you haven't purchased a robotic mower before, we have an excellent guide that will help you decide your requirements and what's available. Plus, we have plenty of other informational articles.
Do robot lawn mowers get stolen?
How do robotic lawn mowers work and do you need one?
5 Essential robotic lawn mower maintenance tips
How often should you replace lawn mower blades?
Best robotic lawn mowers
Regardless of your budget, you'll want to be inspired when looking for a new robomower. By highlighting the top units, you can easily find one that's ideal for you.
Best robotic lawn mower for hassle-free gardening 2022
Needed accessories
After buying a robomower, you'll need to spend time installing it and caring for your unit. Here are some accessories you might need to protect your mower and ensure a long life.
What's the best robotic lawn mower garage?
Bosch robotic lawn mower reviews
Bosch offers a range of robotic lawnmowers that create beautiful lawns without much hassle. At the heart of these is the Bosch LogiCut system, which ensure the robomower moves in an intelligent and efficient manner. As they launches more units, we'll add them to this list.
Robomow robotic lawn mower reviews
As one of the leading robotic lawn mower brands, Robomow offers two series. The RK Series features six robomowers that all offer an excellent range of cutting height (20–100 mm), cutting width (between 21-42 cm) and can handle an impressive lawn area (between 1,000 and 4,000 m²).
The more affordable RT Series consists of two units. Both are ideal for smaller gardens and offer plenty of highly useful features. As we review more units from Robomow, we'll update this article.
GARDENA robotic lawn mower reviews
Whatever the size of your lawn, GARDENA has the ideal robotic lawn mower. GARDENA offers several different models that can cover a variety of lawn sizes with a range of cutting heights and widths.
They offer some of the most technologically advanced units that are controllable by a smartphone app that stores the best cutting router and where to cut or avoid lawn areas. As we continue reviewing GARDENA robomowers, you'll see them here first.
With their Miimo range, Honda has created a range of robot mowers that keep lawns looking lush without any hassle or work. There are five models to choose from, all with a wide range of features and capabilities, no matter what size your garden, you can find a suitable Miimo.
McCulloch robotic lawn mower reviews
McCulloch's ROB robotic lawnmower range are designed to get the job done. Regardless of the model, your McCulloch ROB will mow your lawn, day or night, rain or shine with minimal noise and only brief stops to recharge. Below is a list of the models we've reviewed, and there's more on the way.
Yard Force robotic lawn mower reviews
If you're looking for a more budget-friendly robotic lawn mower, Yard Force might have the answer. Despite their American sound name, the company are based in Yorkshire! As we review more of their products, you'll find links here.
Flymo robotic lawn mower reviews
The Flymo brand is synonymous with garden tools and especially, mowers. So it's no surprise that they offer a range of robomowers. Within their range, they have an option that ideal for every size of lawn, requirements and budget.
WORX robotic lawn mower reviews
With a unique approach, the Worx Landroid robomower range is exciting. Thanks to built-in Wi-Fi, all models constantly improve as they receive regular software updates. They all mow close to the border, so you don't have to! Optional modules let you customise your robot mower according to your needs. Worx robotic mowers, simple get the job done!
Robotic lawn mower comparisons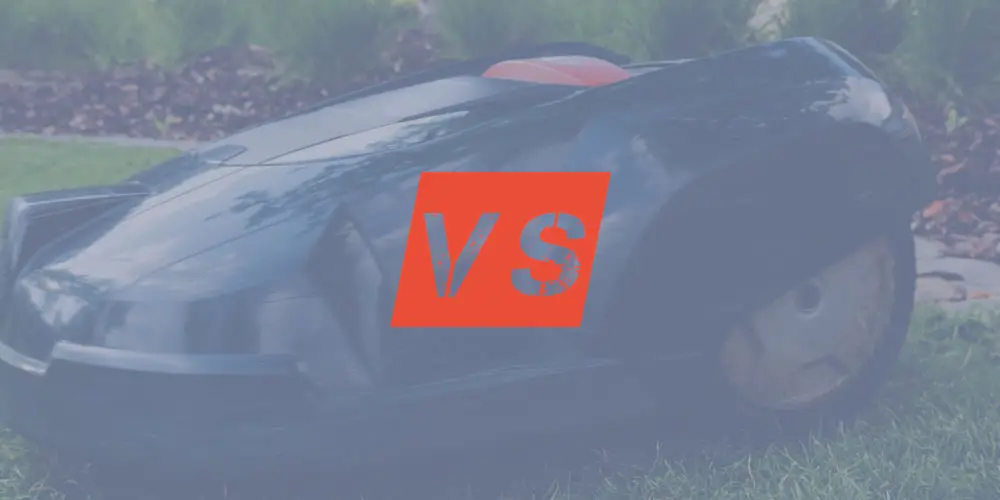 If you've narrowed down your options to two and want a direct comparison, we've got you covered. You can trust us to provide honest comparisons of robotic lawn mowers from several leading manufacturers.
Coming soon