Zemismart SPM01 Real-time Smart Energy Monitor review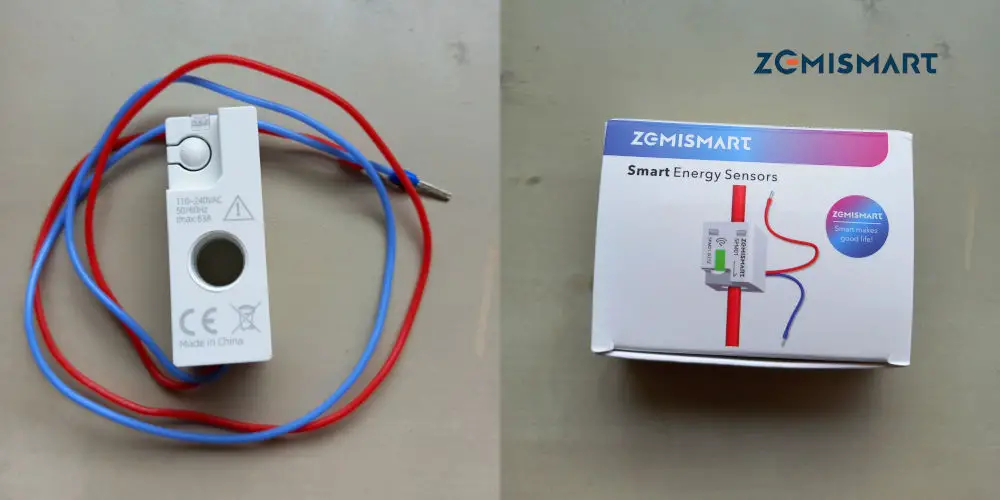 We're all concerned about bills rising. But we can fight back using one tiny device! Namely, the Zemismart SPM01 Real-time Smart Energy Monitor. And while they sent us this device for free, here is our honest review based on testing the device in our home.
We've spent quite a bit of time this year praising smart plugs for various reasons, including their ability to measure power usage. But you can't always use a smart plug, so you need another option. The Zemismart SPM01 is that.
It connects to a circuit in your main switch consumer unit, allowing you to remotely monitor the power usage of that circuit. You'll quickly see what devices or circuits in your home are costing you. Also, you'll notice some circuits are fairly cheap to run, which may come as a relief!
The Zemismart SPM01 hands back control over your home to you. It means your next bill shouldn't shock you as you'll be on top of what you're spending and be able to reduce it. This simple device could easily pay for itself in a few weeks.
Why use a smart energy monitor?
In the last year, we've seen energy bills rise. For some, they've more than doubled. And while prices are softening, they're still at an all-time high. Many of us have adopted strict measures such as turning off appliances at the wall and only using the heating when absolutely necessary.
Technology can help us better manage our bills. We might believe a certain device uses a tiny amount of electricity but we don't have the data to back it up. Sadly, our bills aren't calculated on our feelings but on hard data.
However, we can fight back using technology as we can use some devices that allow you to measure your energy usage in real time, helping you build up a picture of what you're using and which devices are costing you a small fortune.
Smart plugs are a fantastic way to measure the energy usage of plug-in devices. But they don't work with lighting circuits, the boiler, or the cooker. And so, we need another way to monitor these devices and circuits.
It takes a few seconds to install the Zemismart SPM01, and within minutes you can start monitoring the energy usage of a circuit in your home. The SPM01 alone won't reduce your bills. But it will give you the data to help you make better choices.
Does the Zemismart SPM01 take up a load of space?
It can often be hard to tell the size from an online photo or visualise measurements. Not to mention, how you'd actually install a device within your main switch consumer unit (aka master circuit board).
Thankfully, the SPM01 measures roughly 5 cm by 2 cm by 2 cm or about two 20-pence pieces end to end. Plus, two long wires are attached, making installation even easier. So, you'll have no issue getting it installed.
It'll fit within your main switch consumer unit, allowing the door to shut! In this regard, Zemismart have done an excellent job on the design.
Installing the SPM01 is simple
Before we talk about installing it, remember you're about to deal with live electricity that could kill you if handled incorrectly. If you don't feel safe, hire an electrician. Whatever you do, turn off the mains supply before touching the insides of your main switch consumer unit.
For the Zemismart SPM01, you need to install it downstream. So it connects to the live flow from the circuit breaker and not before, as this will continually power the SPM01, giving you a false reading.
As a Zigbee device, after you've installed it, you can track a range of data from your Zigbee or Tuya app, no matter your location. It also works with Home Assistant.
What information can you track?
You can collect a ton of data thanks to the SPM01. In terms of energy measurement, you can track accumulated energy usage and how much energy you use hourly/daily/monthly. You can also measure key data, such as Voltage, Current, Power, Power factor, and Temperature.
A built-in alarm will alert you if there's an abnormal power supply or surge. For example, if the temperature rises or a circuit consumes over the estimated energy.
You can monitor the device with several Zigbee Versions, including Tuya Zigbee Hub, Zigbee 2mqtt, and Home Assistant control. And the SPM01 has a measurement tolerance of 1%, so is highly accurate.
Lower your energy bills with the Zemismart SPM01
With better data, you can lower your energy bills as you'll know what devices are consuming the majority of your energy usage. As the SPM01 attaches to your main switch consumer unit, there's no need to worry about it being unplugged as you would with smart plugs.
Lowering your bills shouldn't be guest work, and the Zemismart SPM01 Real-time Smart Energy Monitor can help you, as long as you're using a Zigbee or Home Assistant smart home system. It's the ideal companion to the Zemismart Z1 smart remote.
We're hoping they release Z-Wave and Matter versions of this helpful device as it's something missing from both ecosystems.