What's the best Arylic audio Hi-fi of 2023 reviews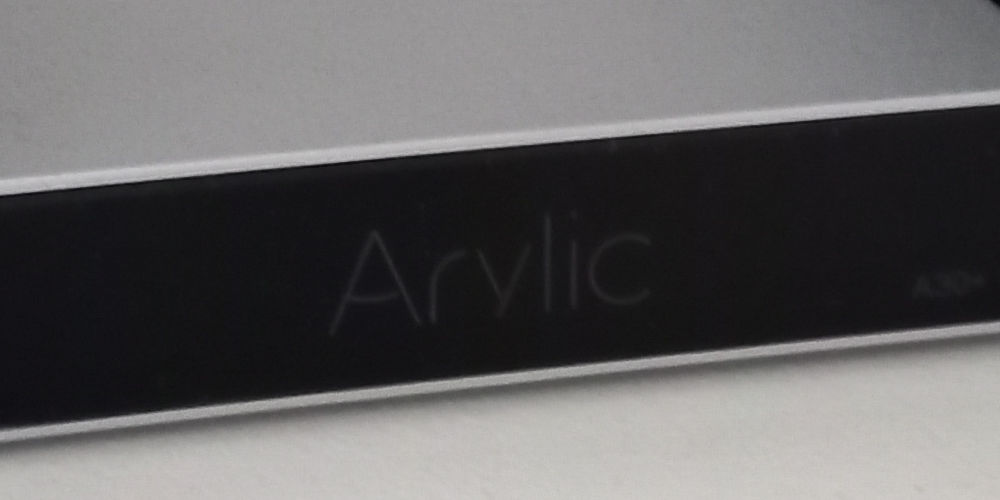 Arylic is an excellent brand that offers a range of audio solutions. We discovered the brand after searching the Fibaro marketplace late at night! Our hunt for new AV devices to use with our system led us to find Arylic.
With sleek designs that are packed full of features, Arylic is worth exploring if you're looking for affordable audio devices for your home. You can combine multiple Arylic Hi-Fi products to form a multi-room audio system using Wi-Fi, yet they still can operate as separate units.
If you haven't heard of the brand, this article will give you a taste of who they are, what they offer, and how to use them.
Current product range
The product range fits into 4 categories and each offers several solutions. Whether you're looking for an Amplifier, Preamplifier, DIY solution, or speaker, they offer a range of devices!
Wireless Stereo Amplifier
A50+ Wireless Stereo Amp
B50 Bluetooth Stereo Amplifier
B50 SE Bluetooth Amplifier
H50 Wireless Stereo Amplifier
SA100 Wireless On Wall Amp
HA400 4 zone Network Amplifier
Wireless Stereo Preamplifier
S10 Wireless Music Streamer
S50 Pro+ Wireless Stereo Preamp
H400 4-Zone Preamplifier
DIY Audio
AMT Tweeters
Midbass Speakers
Up2stream Mini
Up2stream Pro
Up2stream HD DAC (Airplay 2)
Up2stream Amp Stereo
Up2stream Amp Mono
Up2stream Amp 2.1
Up2stream Amp Sub
Up2stream Plate Amp
Up2stream Plate Amp 2.1
Speakers
RK30 Wall Mount Speaker
RK525 In Ceiling Speaker
WBC65 Wireless In-ceiling Speaker
BK501/651 Bookshelf Speakers
What's the best Arylic audio device?
After reviewing several Arylic devices, our favourite is the B50 Wireless Stereo Amplifier. It's a compact Hi-Fi that offers several inputs, 50 watts of power, and a passive subwoofer output. 
How do they compare to other leading brands?
While the brand isn't as well known as Sonos, Sony, and Samsung, Arylic does offer some excellent solutions to improve your home audio system.
There are plenty of multi-room audio systems available, with Sonos being the most popular. Sonos offers all-in-one devices that combine a wireless amplifier and speaker, whereas Arylic focuses on separate units that are more affordable.
Yamaha MusicCast is another popular option of multi-room audio. They sound better than Sonos but are similar in price. If you're already a fan of Yamaha, you'll appreciate the flexibility and sound quality of Arylic devices.
In our minds, Arylic products compare favourably to the long-established brand we already use in our home, just at a more affordable price point.
What we love about the Arylic devices
Arylic offers a range of well-designed products that are flexible and packed full of useful features. While other brands have built large units that are cumbersome, Arylic focuses on creating slim devices that don't need a lot of space.
Having tested several devices, we noticed how easy they are to use and configure. Their range of amps and pre-amps work with multiple control options, such as an app, remote, and more.
Unlike other options, you can easily integrate the devices with several smart home systems without needing a programming degree or a 3rd party device.
How much do they cost?
Arylic sounds audio devices range from £50 to over £2,000, making them ideal whatever your budget or requirements. Also, as they are affordable, adding multiple units to your home won't leave you near bankrupt!
Anything to be aware of?
As a fairly new brand, some people won't even consider Arylic. However, we feel this is a mistake. They offer superb devices at an affordable price.
Where can you find support?
Arylic offers a range of product support. They have a superb help section on their website with manuals, repair options, and more. Plus, the website features a superb blog with plenty of helpful articles.
If you want to contact the brand, you can via live chat, email, or using social media.
A little brand history
Founded by groups of experts, Arylic is committed to designing audio devices that are value for money, good quality, easy to maintain and simple to update.
The audio system integrates with many smart home systems, such as Fibaro, Elan, and Home Assistant. Plus, you can program and integrate devices yourself using HTTP API commands.
Discontinued Arylic devices
We're unaware of any discontinued devices but will keep updating the page as their product range develops.