Is Yamaha MusicCast ideal for multi-room audio?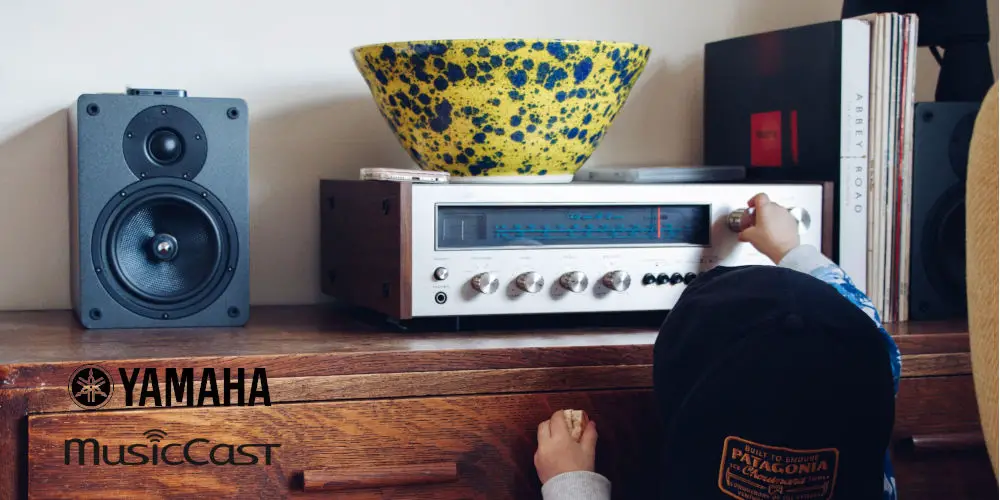 Back in 2003, long before the Sonos craze began, Yamaha launched a wireless multi-room system. Since then, the Yamaha MusicCast system has evolved to reflect the demands of the modern household.
As a wireless multi-room audio system, MusicCast is affordable, highly flexible and painless to install.
Having a Yamaha MusicCast system in your home, allows you to listen to a wide range of source from music, podcast and even the radio! As a multi-room system, you can use MusicCast speakers as their Hi-Fi or link a few devices together and play the same audio across them.
If you're looking for an alternative to Sonos smart speakers but don't have a clue where to start, you'll want to read this introduction to the Yamaha MusicCast system.
How does the MusicCast system work?
As wireless smart speakers, so long as you have Wi-Fi and power, you can use MusicCast to listen to music and audio from a variety of sources including via Bluetooth. There's no need to rewire your home or run seemingly endless amount of cables.
As Yamaha's proprietary system, the MusicCast technology is built-in to a range of devices from AV receivers, wireless speakers, soundbars and subwoofers.
Unlike other multi-room audio systems, which may have compatibility issues with other manufactures product, you can simply replace devices with Yamaha products with the MusicCast system already built in.
However, it does have its negatives. As a closed system, the products and features are only designed to work with other Yamaha MusicCast devices.
Another major issue is the system isn't backwards-compatible. So if you already have older Yamaha MusicCast products, you'll need to replace them with the latest version to ensure the system can work as a whole.
What can you listen to using MusicCast?
As you might expect, you can use the Yamaha MusicCast system to listen to a plethora of sources.
In terms of online streaming services, you can enjoy music and podcasts from all of your favourites including Spotify, TIDAL and Apple AirPlay 2. It even works with Amazon Music (sign-up for a 30-day FREE Amazon prime trial).
As the system includes Bluetooth, you can stream audio from any device with built-in Bluetooth, including your smartphone and tablet.
And finally, you can connect a range of devices into the system such as turntables, audio cassette decks, Blu-ray/DVD players, and others.
Can I enjoy High-resolution audio using the system?
You can listen to hi-res audio on a MusicCast system as long as you're using compatible products. If a product is not compatible with hi-res audio, then MusicCast will convert the signal to 48 kHz, which is roughly equal to CD quality.
MusicCast products are designed to play High-res formats including Apple Lossless (ALAC) up to 96 kHz, WAV, FLAC and FLAC or AIFF up to 192 kHz.
The system is DLNA-compatible, meaning you can use it to can access and distribute audio from DLNA certified devices, such as PCs, NAS (Network Attached Storage) drives, and media servers.
That said, MusicCast cannot send 5.1/7.1 channel surround sound audio from a MusicCast-enabled receiver to an external playback device. However, it will provide a two-channel mix-down for multi-room or multi-zone distribution.
MusicCast supports compatible wireless subwoofer and surround sound options. But to control those devices using MusicCast, then you'll need a compatible AV receiver.
Can you use Amazon Alexa with MusicCast?
You can use your Amazon Alexa device with Yamaha MusicCast products. So if you already have an Echo Dot, Echo Show or Fire TV stick, you can seamlessly integrate them with your MusicCast-enabled products.
After you've set up, you can use Alexa to control compatible wireless speakers around your house. Also, it's easy to combine MusicCast speakers with Echo devices, allowing for additional access and control options.
What products are included in the Yamaha MusicCast range?
In terms of products, the offering is wide, allowing you to easily build a system regardless of your requirements or demands. Let's take a look at some of the products available and where you might typically use them.
Small smart speakers
If you're looking for discrete smart speakers, then you can't go wrong with the MusicCast 20 or the WX-010. Both sport a compact design yet are powerful, making them ideal for using them in the bedroom, kitchen or dining room.
If you need more volume, then you can use two speakers together and assign one to handle the left channel and the other one as the right channel. For example, you could use two WX-010 as a stereo pair in your living room instead of your current Hi-Fi.
Medium MusicCast speakers
If you're looking for speakers with more power then consider the MusicCast 50. Again you can pair two for stereo sound, but you can also use it as a soundbar with your TV as it offers three inputs (mini-jack, phonos, and optical).
For a more traditional look, consider the NX-N500. These bookshelf speakers blend into your room well and are ideal for use in a home cinema, as part of a Hi-Fi system or even instead of your TV's speakers.
Soundbars
Some prefer soundbars as they are far more discrete. Thankfully, the MusicCast system offers a range of soundbars options including models that come with a subwoofer.
For example, the MusicCast BAR 400 is a 2.1 soundbar and subwoofer package that offers 3D surround sound with DTS Virtual:X. It's ideal for creating a better TV or film-watching experience without having to invest in the surround sound speaker set up.
If you wanted to set up 5.1 surround sound, then you could use the BAR 400 package with two NX-N500 speakers as the surround speakers. of course, you'd need an AV receiver for this system to work.
Surround sound system
You'll need a MusicCast compatible AV receiver (such as the Yamaha RX-V385) but can customise the system to fit your requirements.
You could, for example, use NX-N500 speakers for the bulk of your system (centre, front left and right, rear left and right) and then complete your set-up with SUB 100 subwoofer.
Other MusicCast products
Hopefully, you can see how powerful and flexible the Yamaha MusicCast system can be. The range also includes Wireless Streaming Amplifiers and Hi-Fi Components including the WXA-50 or the WXA-D10, ensuring you can easily incorporate MusicCast into your home.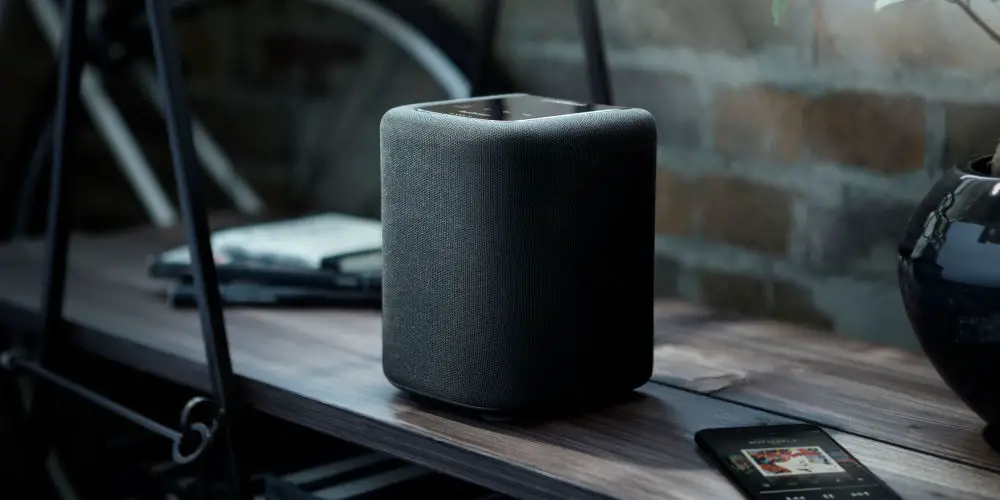 Is it easy to control a MusicCast system?
Like most things, there's an app for that! The Yamaha MusicCast Controller app is available for Android and iOS and easy to use.
However, you'll need a second app if you have a Yamaha AV receiver that MusicCast enabled and want to control that and your home cinema set up from your smartphone. While needing two apps irritating, it's far easiest than trying to remember where remotes are!
How to Install and Launch Yamaha MusicCast
After investing in one or more MusicCast enabled products, you'll want to know how to get them working. It doesn't matter if you're using a soundbar, smart speaker or AV receiver, they all follow a similar process.
Turn on and connect your MusicCast-enabled product to your Wi-Fi network.
Check to see if the firmware is up to date. If not, download the latest version.
Download and open the Yamaha MusicCast Controller app on a smartphone or tablet.
Select the Connect button on the MusicCast-enabled device that you'd like to control.
Depending on the product, you may need to press and hold the Connect button to trigger the discovery operation.
On the MusicCast Controller app, tap the Next button. The app begins the discovery process to identify and connect the MusicCast-enabled device.
As instructed by the app, navigate to your phone's Wi-Fi settings, and switch to the network labelled MusicCast Setup.
Return to the MusicCast Controller app, select your home Wi-Fi network, and enter the password.
Enter a location name to describe the room or device you are connecting.
Tap the Next button. If you like, add a photo to indicate the room with the device you are connecting. You can use a stock image or a photo from your library.
Tap the Next button and your MusicCast-enabled device is now controllable through the MusicCast app.
Features we love about the Yamaha MusicCast system
There are plenty of good points including:
Painless set-up and highly flexible thanks to its wireless architecture
Works with Apple AirPlay 2, Amazon Alexa, Spotify, TIDAL, and Bluetooth
Wide range of devices (including receivers, speakers, soundbars, turntables, Hi-Fi and more)
Easy to control from your smartphone or tablet
Compatible with hi-res audio and DLNA.
What we don't like so much about the MusicCast system
On the other side of the coin, there are some negatives with MusicCast. These including:
It's a closed system that only works with other Yamaha MusicCast devices
Cannot send 5.1/7.1 channel audio from a MusicCast receiver to an external playback device
Wireless surround sound only works with Yamaha receivers made since 2018
Should you invest in a Yamaha MusicCast system?
With a packed market for multi-room audio systems including Sonos, the Yamaha MusicCast system provides a unique option. Offering a wide range of affordable and wireless products, MusicCast is easy to set up and use within your home.
However, as a closed system, it lacks the flexibility of Sonos and while being able to use Alexa with MusicCast does somewhat bridge this gap, it's far from being widely compatible. Unlike Sonos, it doesn't integrate with any smart home systems such as Z-Wave or Fibaro.
That said, if you're a Yamaha devotee and already own plenty of their gear, then you'll probably benefit from adding some MusicCast products to your home. You'll want to buy new to avoid compatibility issues rather than chance it on eBay and hope for the best!
Overall, the Yamaha MusicCast leaves lots to be desired but is a solid system nonetheless. Depending on your home and what you want from a multi-room audio system, then MusicCast might be ideal.