Top 10 best 50 inch TVs reviewed for 2023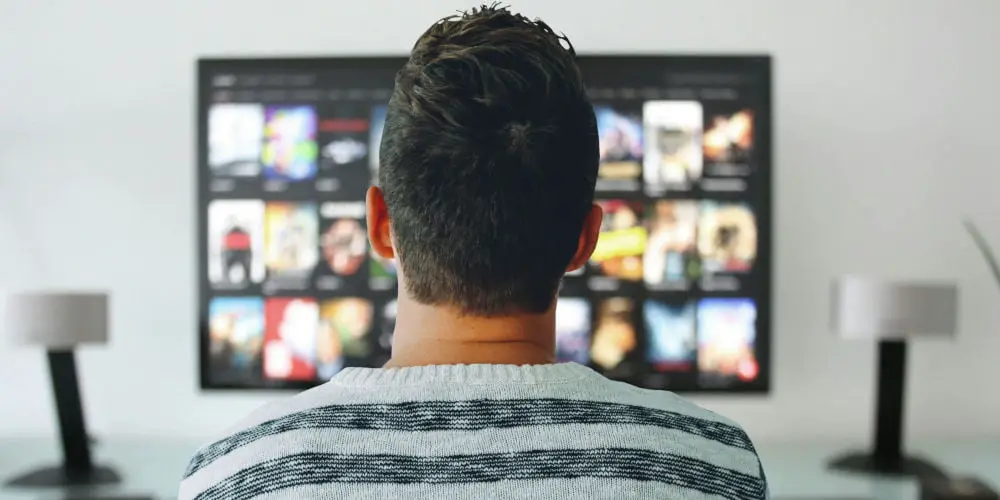 Choosing the best 50 inch TV can be a challenge, most so if you're trying to upgrade quickly. The market is full of options with well-known brands as well as unheard of ones from the UK and far east.
This is of course without beginning to mention the plethora of options, image resolution and audio features. Suffice to say, you'll run out of patience before options!
If it's been a while since you've upgraded your TV or if this will be your first, then it's best to start with our TV buying guide. It covers all the essentials from choosing the right screen size for your room, the different technologies available and matching the sound with the viewing experience.
As usual, we've picked a range of best 50 inch TVs to review from 10 brands. We've included several household names as well as a few newer companies. If a 50 inch TV isn't going to be big enough, look at our recommendations for 65 inch TVs.
* Prices correct at time of publishing
Panasonic TX-49GX551 49 inch 4K Smart TV
Description
For the observant, this Panasonic TX-49GX555B 49-inch 4K Ultra HD HDR Smart TV is an inch shy of our 50 inch width! However, you'll hardly notice this tiny difference!
Packed full of features, this Panasonic LED television has a high contrast screen for superior picture quality, 4K Netflix and Prime Video streaming, and catch up TV with Freeview Play.
At 4 times the resolution of HD TV, you will experience a wider colour spectrum & deeper contrast. As the unit uses an LED Direct Back Light Panel, images are also more dynamic.
While other manufacturers use HDR, Panasonic has created their own standard. The Hybrid Log Gamma (HLG) is ideal for watching 4K BBC iPlayer and Netflix in 4K. The colours in HLG are just as deep and rich as HDR with fantastic contrast.
Freeview Play brings live TV, catch up and on-demand together in one place with no contracts or monthly fees. If you prefer streaming to live TV, then you can enjoy 4k content out of the box as Netflix, Prime Video and YouTube all offer content in Ultra-high-definition.
The well-designed remote covers quite a bit of ground with buttons for volume, channel, source as well as Netflix and basic track controls (play/pause/stop/record etc.).
While it comes preloaded with a range of popular apps and Freeview, there are plenty of inputs (3 x HDMI, 2 x USB) as well as Optical audio out and an Ethernet port.
The Panasonic TX-49GX555B comes with a 1-year manufacturer warranty.
Pros
LED Direct Back Light Panel improvingcolours
Preloaded with Freeview Play and apps
Easy to set-up
Conclusion
If you're looking for a TV that's fantastic out of the box, then it's worth considering the Panasonic TX-49GX555B 49 inch 4K Ultra HD HDR Smart TV.
As it comes with several apps and Freeview Play, you don't need much else to get started and can enjoy all of your favourite shows straight away. Simply unpack, plug-in and connect to your Wi-Fi and you're ready to go!
You might find using the remote quite cumbersome when trying to log-in to Netflix and YouTube for the first time. That said, it's perfectly fine for basic daily use.
The picture quality is a vast improvement over standard HD TVs. However, the sound while fine can be improved with a soundbar. The two pieces together will improve your experience whether you're watching TV or enjoying a movie you've seen a hundred times.
There's also plenty of inputs for connecting Blu-ray players and game consoles, although there are no dedicated phono inputs. Overall the Panasonic TX-49GX555B is impressive. 9/10
Sharp 4T-C50BJ3KF2FB 50 inch 4K Smart TV
Description
Enhance your viewing experience with the Sharp 4T-C50BJ3KF2FB 50-inch 4K UHD HDR Smart TV for the affordable price.
This Sharp TV uses LED backlighting, and so directs light to where it's needed the most. Colours are enriched and the contrast boosted. Sharp's Ace Pro Ultra picture engine ensures superb image quality regardless of the format.
The HDR creates a greater dynamic range of luminosity than possible with a standard image; whites are whiter, blacks are blacker and there is a natural contrast, for a true-to-life picture.
The image quality is matched by the fantastic Harmon Kardon sound technology and DTS TruSurround. This is the ideal marriage and ensures a fully immersive viewing experience.
A built-in Freeview HD tuner means you can easily over 70 subscription-free entertainment channels within a few clicks. These channels include 15 in stunning HD quality. You can even record programmes for later using the USB Record function.
If you rather binge on catch-up TV, then the built-in Wi-Fi and pre-loaded apps make it easy. The TV comes already loaded with Netflix, YouTube, BBC iPlayer, ITV Hub, All 4, Demand 5 and more.
Streaming from your smartphone or device couldn't be simpler thanks to Miracast, which allows you to enjoy your small screen on the big screen! There's also an array of inputs (HDML and USB) and output (Optical) that enable you to connect in a range of devices.
The slim, lightweight design is ideal for wall mounting, while the easy fit a floor TV stand allows you to place the unit on your existing media unit.
Pros
LED backlit design
Miracast (cast from your phone/tablet to TV)
Harmon Kardon sound technology
Conclusion
The Sharp 4T-C50BJ3KF2FB is affordable, well designed and has some interesting features.
Features worth mentioning include DTS TruSurround, Freeview HD, PVR recording, and Miracast. Plus as a 4K TV, the picture quality is outstanding regardless of what format you're playing.
Unlike most TV, the sound is really good. however, as they are designed by Harman Kardon, there should be no surprise there!
It's easy to navigate around the interface and the remote is decent. The onboard Wi-Fi is easy to set-up and with apps already loaded, you can enjoy the TV out of the box without too much hassle.
There is also a good range of inputs and output, allowing you to easily connect additional devices. Finally, the sleek design looks fantastic both on a wall and on a media unit. 9/10
Philips 50PUS6754/12 50-Inch 4K Smart TV
Description
For the same price as the HISENSE, the Philips 50PUS6754/12 50-Inch 4K UHD Smart TV delivers a long list of features.
The 4K UHD resolution displays a clear and sharp picture, frame for frame. While HDR 10+ and Dolby Vision wok together to provide a crystal clear picture. Coupled with this viewing experience is an equally exciting Dolby Atmos sound format.
Turn your living room into a cinema with 3-sided Ambilight. This feature projects colours onto the wall in real time making films feel more intense. You'll feel as like you're sat within the action!
Using the SAPHI operating system, you're a single click away from access to films, box sets, games and a range of Philips Smart TV apps. The remote even features a Netflix button, allowing you to watch all of your favourites instantly.
Connectivity is good with dual antenna inputs, a LAN port, 3 HDMI inputs and 2 USB ports. There is also phono inputs for games console as well as an optical audio output and headphones output, both ideal for powering a soundbar.
Pros
Ambilight system (projects colours onto surrounding walls)
Easy access toapps and streaming services
Dolby Vision and Dolby Atmos for a cinematic experience
Cons
Sometimes glitches when using Netflix/Smart functions
Clunky menus
Rear connections are upside down
Conclusion
If you're looking for a TV that's well suited for watching box sets, films and playing games, then Philips 50PUS6754/12 50-Inch 4K UHD Smart TV is an excellent option.
As a 4k screen, the colours are deep and vibrant. Plus there are plenty of options to tweak including HDR. While not OLED, the picture quality is close.
If Ambilight sounds like a gimmick, then rest assured that it adds an instant wow factor as it drapes the room in vibrant colours drawing you close into the action.
While it doesn't have built-in Freeview or Freesat, it's set up with Netflix and many other apps. However, Netflix is sometimes buggy and means you have to reset the TV. Some won't like the GUI as it can feel clunky but this is personal.
Unlike some TVs who speakers sound, leading many to invest in a soundbar, this Philips sounds fantastic out of the box. There's an audio optical out if you want to connect additional speakers.8/10.
Samsung 50-Inch Ru7100 4K Smart TV
Description
Relax with the ultimate 4K picture, a range of exclusive apps and out of the box SmartThings integration. Introducing the Samsung 50-Inch Ru7100 HDR Smart 4K TV, which delivers true 4K colour and clarity with sharp contrast and brightness. Using the latest UHD and HDR processors, you are assured that this TV produces the ultimate 4K picture.
What makes the Samsung Ru7100 unique is its upscaling software. It effortlessly transforms all images into stunning 4K. There's little difference in quality between DVD, Blu-rays and 4K streaming.
Arriving with a range of apps including Apple TV, BT sport and now TV, you can catch up on your favourite TV shows within minutes of unpacking.
Thanks to intelligent cable management, it looks elegant from any angle as messy cables are non-existent. The smart remote enables you to ditch multiple remotes and control numerous devices with a single one.
What makes this TV unique is that it's preloaded with Samsung's SmartThings home automation technology. This enables you to control a range of smart devices within the home using a single app. SmartThings also seamlessly works with Bixby, Alexa, and Google Assistant.
Apple AirPlay 2 is also built-in and allows you to stream content from Apple devices. In terms of connections, there is a single antenna input, 2 USB ports, 3 HDMI inputs (including one that's ARC enabled). There is also a LAN port (for internet), optical audio output and Phono input for a game console.
A final interest feature is the included VESA wall mount support. Whether you decided to place on a media unit or mount to the wall, you don't need to buy another item.
Pros
4K picture upscaling
Preloaded with Samsung's SmartThings home automation technology
VESA wall mount included
Cons
Doesn't include Freeview
Thin sound
Conclusion
If you're upgrading to 4k, then you'll notice a vast improvement with Samsung 50-Inch Ru7100 TV. Out of the box, it's easy to set up, connect to Wi-Fi and enjoy streaming content.
While it does lack Freeview, there are plenty of connections on the rear including an HDMI ARC. This feature is fantastic if you have a soundbar as you can use the TV's volume controls to adjust the soundbar.
While the picture quality is excellent, the audio leaves much to be desired. You'll benefit from a soundbar or some external speakers.
If you've not yet jumped on the home automation bandwagon, this TV is very future proof. It works with a range of smart home technologies including Samsung's SmartThings.
If you're looking to get your first 4K TV, then the Samsung 50-Inch Ru7100 HDR Smart 4K TV is a fantastic option especially as the picture quality is excellent and its highly affordable. 8/10
LG Electronics 50UM7500PLA 50-Inch 4K Smart LED TV
Description
Sporting a sleek look, the LG Electronics 50UM7500PLA 50-Inch UHD 4K HDR Smart LED TV offers an Ultra HD 4K resolution and Freeview Play.
At 4 times the resolution of Full HD, the screen displays images in Ultra HD 4K with brilliant clarity and vivid details. The active HDR software delivers reproduce images in exacting details. Simply put, regardless of the format, the visuals are excellent.
The audio is equally impressive with Dolby Atmos and DTS Virtual: X options available. LG's sound technology creates a virtual multi-channel Ultra Surround effect and so reproduce cinema-like audio without the expensive equipment.
With Freeview Play already installed, out of the box the LG 50UM7500PLA shines. You can access live TV and stream catch-up from all of your favourite channels. A multitude of apps are available via the WebOS operating system including Netflix, YouTube and Apple.
As an Alexa ready device, you can find information and control smart home devices by speaking into your LG Magic remote (included) or use your Alexa devices (purchased separately).
On top of these features, there are various inputs (3 HDMI, 1 HDMI ARC, 2 USB, Antenna, phonos) for a range of devices as well as a LAN port and Optical audio output.
The updated 2019 LG Electronics 50UM7500PLA 50-Inch UHD 4K HDR Smart LED TV fixes some of the issues found in the 2018 version. Highlighting a few of the differences, the 2019 version comes pre-loaded with Alexa as well as the Magic Remote. The light bleed or burn-in issues have been fixed.
Pros
Ultra HD 4K resolution
Freeview Play and WebOS apps
Alexa built-in
Cons
Alexa integration and WebOS are quite clunky
No headphone jack
Conclusion
As a mid-range 4K TV, the LG Electronics 50UM7500PLA 50-Inch TV offers a superb picture quality and is easily customisable. While the 4K mode is impressive, the TV really shines in HDR mode.
If you're excited by the inclusion of Alexa, then you'll be disappointed. While in theory a nice feature, the integration leaves much to be desired. It struggles to do basic tasks such as launching the Prime Video app or finding programmes.
The WebOS is a bit clunky but is fast and easy to operate. Changing between live TV, catchup or an app takes a few clicks and is hassle-free. If you enjoy listening to music on your phone, you can instantly play it over the TV using Bluetooth.
As there are numerous functions already built-in, you might overlook the inputs and outputs. Several are available and make it easy to connect a Blu-ray player, a soundbar (there's an HDMI ARC port) or game console. Sadly, LG has removed the headphone jack, which will upset some.
The Magic Remote that comes with the TV is a fantastic idea and very useful as it replaces multiple remotes. It's on the compact side and can be a little temperamental. 8/10.
Sony BRAVIA KD49XG7002ABU 49 Inch LED 4K Smart TV
Description
Exclusively available at Amazon, the Sony BRAVIA KD-49XG7002 49 Inch Smart TV is packed full of powerful technologies and creates a fantastic viewing experience.
Displaying all images in 4K thanks to its onboard upscaling software, the colours are true-to-life.
High Dynamic Range (HDR) content in shown with greater contrast and richer colours. You'll see detail otherwise lost in dark or bright parts of a scene. A TRILUMINOS Display provides a wide colour gamut, enriching your viewing experience and making everything you watch more lifelike.
Freeview Play is already preloaded. So you're able to watch live TV as well as on-demand content from a range of providers including BBC iPlayer, All 4, ITV Hub and My 5.
As a smart TV, downloading and uses apps couldn't be simpler. Whether you enjoy relaxing with Netflix, Amazon Prime Video (30-day FREE trial) or YouTube, all are available. Plus the onboard software will reproduce all images in 4K resolution regardless of their starting resolution.
With a range of sound modes, you can tailor the audio to what you're watching. The TV supports several Dolby audio formats (Dolby™ Digital, Dolby™ Digital Plus, Dolby™ AC-4) as well as DTS Digital Surround and Sony's S-Force Front Surround sound system.
Connection additional devices such as games console and Blu-ray players are easy thanks to 3 HDMI and 3 USB inputs. Also, the smart Plug and Play feature lets you easily share videos, photos and music from multiple devices.
The stand is designed to group cables into a tidy run and hides any trailing cables. So, you can focus on the picture with limited distractions.
The remote is well designed and comes with dedicated YouTube and Netflix buttons enabling on quick access to your favourite content.
Pros
4K upscaling
Smart Plug and Play feature – cast from phone
Supports multiple audio formats including Sony's S-Force Front Surround
Cons
No Alexa or Google Home integration
No Bluetooth
Conclusion
The Sony BRAVIA KD-49XG7002 49 Inch Smart TV is very good. Out of the box, setting up is easy thanks to preloaded apps and Freeview Play.
Connecting to Wi-Fi is straight forward and takes a few minutes. There's no Bluetooth function, however, you can use a USB port to record or play from a memory stick.
Sadly, unlike the Samsung and some LG TVs, it doesn't integrate with home automation systems such as Google Home or Alexa. However, the remote does allow for easy access to YouTube and Netflix.
The image quality is fantastic with colours appearing riches and deeper than even a HD TV. If you're upgrading the difference is easily noticed. The basic audio quality isn't the greatest especially as there are several preset and options. However, with some tweaking, it can be improved.
It comes with a range of pre-installed apps but no way to add further ones or remove them. While this isn't major, it's less than ideal.
Overall, if you're looking for an mid-priced 4K TV with great picture quality and essential features, then consider the Sony BRAVIA KD-49XG7002. 8/10
Toshiba 49UL5A63DB 49-Inch 4K Smart LED TV
Description
The Toshiba 49UL5A63DB 49-Inch Smart TV features a sleek design, 4K UHD picture, built-in Wi-Fi and Freeview Play.
With automatic upscaling, whatever your watching is displayed in vibrant, deep colours thanks to Toshiba's TRU picture technology.
The High Dynamic Range enhances colour contrast, making blacks darker and whites brighter. With its advanced capabilities, Dolby Vision HDR provides a captivating cinema viewing experience, so your favourite films and TV feel more life-like.
The best picture isn't worth much without equally impressive audio. Thankfully this Toshiba TV combines Dolby Audio Processing with Onkyo designed speakers and subwoofer.
In addition to several TV modes, the built-in Gaming Mode optimises the vibrancy of your graphics for a more exciting experience. Plus, it's all set up for supporting HDR games too.
All of the apps you'd expect are built-in so you'll never have to miss your favourite TV shows, music and film. Whether you enjoy watching Amazon Prime Video, Amazon Prime Music, Netflix or Freeview Play, they are all pre-loaded and ready to go.
In addition to the exciting built-in features, there are 4 HDMI and 2 USB inputs as well as VGA. There's also a headphone out, audio optical output and Ethernet port.
Finally, the Toshiba 49UL5A63DB has built-in Wi-Fi and Bluetooth and comes with a remote.
Pros
Uses Toshiba TRU picture technology
Built-in Gaming Mode
Dolby Audio Processing with Onkyo designed speakers
Cons
Poor sound quality
Can't pause live TV
Conclusion
On paper, the Toshiba 49UL5A63DB 49-Inch TV looks fantastic. However, the reality is a different picture. Sadly. It's not the easiest TV to set up and takes a bit of time to get the on-board Wi-Fi to connect.
That said when watching TV or a streaming service, the picture quality is excellent with vibrant colours and stunning contrast. Out of the box, it's fairly good and there's plenty of options to tweak the display.
Even though Toshiba partnered with Onkyo on the speaker design, they still sound thin. You'll need to invest in external speakers to fully enjoy this TV.
Another negative is the remote. The plastic buttons are often unresponsive and it seems it doesn't connect very smoothly with the TV.
Overall, we're quite disappointed with the Toshiba 49UL5A63DB 49-Inch TV. 6/10
FERGUSON 50 Inch Smart LED TV
Description
Designing and manufacturing TV in the UK since 1946, This FERGUSON 50 INCH SMART LED TV is the best of British! Available for an affordable price, this TV is packed full of features.
Combining terrestrial channels with online streaming content, out of the box, you'll be enjoying TV within minutes. Choose from Freeview DVB-T2 HD channels as well as popular streaming apps such as Netflix, Prime Video. You can also enjoy catch up TV with BBC iPlayer, All 4 and ITV Hub.
This HD Ready display provides the best colour payoff from the whitest whites to the darkest blacks. Colours appear with greater clarity and sharpness, and so enhance your viewing experience.
The built-in Wi-Fi allows for fast streaming. While the USB inputs enable you to record live TV, watch saved media. Three HDMI ports are also available. These allow you to easily connect multiple devices such as Blu-ray players and games consoles.
In terms of outputs, there's an optical audio out for connecting a soundbar as well as headphone outputs. Ferguson products come with a 12-month guarantee protecting you against electrical and mechanical breakdown.
Pros
Freeview DVB-T2 HD built-in
British designed and built
Built-in Wi-Fi
Cons
Using their on software (not android)
Highly directional remote
Conclusion
As a British brand, we want the FERGUSON F50RTS TV to be excellent. Sadly, it feels cheap and is badly packed, with some arriving damaged.
The underlying problem is that it uses a custom operating system – while not a bad idea itself, it does mean it's different from other brands who's GUI feels similar across their products. In some descriptions, t's state that it uses an android OS but FERGUSON have stated this is not the case.
While offering 4K pictures with audio to match, it does leave much to be desired. Also the remote is highly directional and if you're not pointing it directly at the TV, it doesn't work.
Overall there are better 50-inch TVs on the market. 6/10.
Cello C50RTS4K 50-Inch 4K LED Smart TV
Description
Cello C50RTS4K 50 inch Smart TV combines terrestrial channels with online streaming content. Manufactured in the UK, Cello TVs are designed for the specific needs of UK customers.
The 4K Ultra HD widescreen LED TV is designed and built to ensures the best viewing quality. The colours are vibrant, from the whitest whites to the darkest blacks. Sit back and relax with an impressive viewing experience.
With built-in Freeview T2 HD channels, you can enjoy a variety of live TV channels. While the onboard Wi-Fi enables you to catch up on your favourite shows or binge watch programmes from your favourite streaming service. It's all just a few clicks away!
As well as the fantastic range of onboard technology, there are multiple HDMI inputs, allowing you to connect external devices such as your Sky box and games consoles.
Several USB ports are also available enabling you to connect an external hard drive or memory stick to view downloaded content. You can even use the live pause function and record facility by attaching a memory stick.
Whether you plan to mount on the wall or place it on a media unit, this TV is compatible with most VESA brackets. This allows for conveniently wall mounting and clutter-free solution.
Pros
British designed and built
Freeview DVB-T2 HD built-in
Built-in Wi-Fi
Cons
Poor company quality control
Apps occasionally crash
Conclusion
If this Cello C50RTS4K TV looks and feels the same as the FERGUSON above, then you're not wrong. FERGUSON is an imprint of the Cello brand.
Sadly, both TV suffer from the same issues. Many arrive damaged and while built-in the UK, it's unfortunate. Luckily the after-sales service is good.
The picture quality is stunning with fantastic contrast between colours. The build-in options are equally superb and it's easy to get set up and watching either live TV or stream from Netflix, Prime or YouTube.
As you might expect the audio lacks presence, however, this can be fixed by a decent quality soundbar and tweaking the settings. There's a headphone output as well as an optical audio output, so connecting a soundbar is easy.
The several inputs are fantastic especially as you can easily connect a Blu-ray player, USB memory sticks and there's even a VGA input for game consoles.
For the price, it's a decent smart TV which runs an Android operating system and is British designed and built. However, we feel there are better options than this Cello C50RTS4K Smart TV. 6/10
HISENSE H50B7100UK 50-Inch 4K Smart TV
Description
First on our list is the HISENSE H50B7100UK, we'll admit that this is a brand we haven't heard of, however, it's packed full of features and is fairly affordable.
Displaying images in 4K Ultra HD, the HISENSE delivers pin-sharp clarity and stunningly realistic picture quality. At 4 times the pixel count of Full HD, the visuals are rich. The TV also supports HDR technology, which improves the depths of colours and enhances the contrast.
The audio side is equally as impressive thanks to the built-in DTS Studio Sound. This software ensures there's no volume change between programmes as well as various EQ enhancements including extra bass and dialogue.
What makes the HISENSE H50B7100UK impressive is it's intuitive VIDAA U 3.0 Smart TV OS. This enables easy access to a range of entertainment including Netflix, Prime Video, YouTube, Rakuten TV, and more.
Coupled with this is Freeview Play. You can easily watch or catch up on your favourite shows on BBC iPlayer, ITV Hub, All 4, Demand 5, and UKTV Play whenever you like. You don't need any additional boxes and there are no monthly fees.
A well designed remote enables full control over the TV as well as buttons for streaming services and apps. In terms of connection, in addition to the dual antenna, there are 3 HDMI inputs, 2 USB inputs as well as a LAN port and optical audio output.
The HISENSE H50B7100UK 50-inch TV comes with a 2-year manufacturer warranty.
Pros
4K Ultra HD and HDR technologies
DTS Studio Sound
VIDAA U 3.0 Smart TV (access to Netflix, Prime, YouTube, Freeview Play and more)
Cons
Wi-Fi often cuts out
Poor customer service
Conclusion
It does seem that HISENSE's quality control is a bit hit and miss, just like their customer service. The packing is flimsy with many units arriving damaged. However, they've designed a fairly good 50-inch TV.
The colours are rich and full regardless of whether you're watching live TV, a streaming service or a movie on Blu-ray.
It does have a few flaws. The default picture quality isn't the greatest and so you'll have to adjust it and experiment. Also, the built-in Wi-Fi isn't the greatest and so you'll want to wire it into your router using an Ethernet cable.
Once set-up and tweaked, the picture and audio are superb. The remote makes switching between inputs quick and easy. Plus there's plenty of viewing options available within a click or two.
Overall, the HISENSE H50B7100UK 50-inch 4K UHD HDR Smart TV is great value for money. If you haven't upgraded to an ultra-high-definition TV, then this is a good option. Likewise it superb as a 2nd TV for the bedroom or dining room. 6/10
What's the best 50 inch TV?
Having reviewed 10 of the best 50 inch TV available, most are excellent options and a few stand out.
While the less well-known brand didn't perform well, nor did Toshiba, which is actually a shock.
The average rating is 8/10 with all of those scoring 8 or 9 being fantastic options. And while the Sony could have scored higher, the comparatively high price tag lets it down.
If you're looking at turning your home smart, then consider the Samsung TV as it has their SmartThings home automation software built-in.
Sitting at the top spot of our list of the best 50 inch tv are the Panasonic TX-49GX555B 49-inch Smart TV and Sharp 4T-C50BJ3KF2FB 50-inch Smart TV. Both scored well based on picture and sound quality, built-in functions and options, as well as the overall experience.