What is the best Z-Wave plug?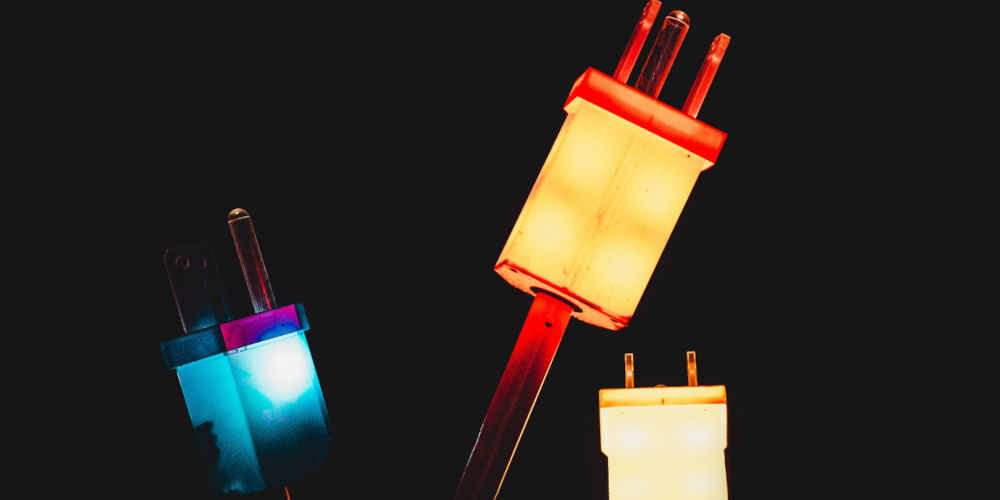 Sometimes all you need is the simplest solution. Why rewire a plug to make it smart when you can use a plug-in device? And if you're already using a Z-Wave automation system, you'll want to know what is the best Z-Wave plug.
We wouldn't recommend using smart plugs for devices that will always need power as there are better solutions, namely relay modules. However, if you occasionally want the option to turn a side light, coffee maker, or Hi-Fi on/off, a smart plug is ideal.
It's worth always having a few Z-Wave sockets handy for the moments when you instantly need more control over devices. We've picked out the 5 best Z-wave plugs currently available for this list to enable you to make a better decision when buying.
Fibaro Wall Plug
The FIBARO Wall Plug is a Z-Wave Plus Smart Socket with a built-in LED ring and USB port. Use it to control any device up to 15A remotely, including fans and heavy-duty appliances.
The built-in energy monitor records energy use and reports W and kWh back to the hub. The smart LED ring changes colours depending on the current power draw for instant alerts.
It also works as a Z-Wave Plus signal repeater, ensuring a strong Z-Wave mesh network. It's equipped with the latest S2 security and AES-128 encryption.
You can use it to control devices remotely or add them to scenes and automations. They are designed to remember and restore on/off state after power failure.
While this plug will work with any Z-Wave certified hub (including SmartThings and Vera), some of them (like Wink and alarm panels) will not display power use or advanced settings. So, if you plan to buy a few of these, it's worth upgrading to a Fibaro Home Center hub. 9/10
Aeotec Smart Switch 6
With a built-in USB charging port, the Aeotec Smart Switch 6 is a Z-Wave Plus Wireless Control Socket Plug. It's ideal for running appliances and charging your phone or tablet while offering remote monitoring and control.
As the perfect balance between design, size, features and safety, Smart Switch 6 slots into any interior without creating an eyesore.
Simply, plug the socket into the mains and connect an appliance. You can then turn it on/off either manually or remotely. Plus, with real-time energy monitoring built-in, you can see exactly how much electricity you're using.
The USB port on the side allows you to charge smartphones and tablets while not affecting the main outlet or requiring you to carry an adaptor. As a Z-Wave plus device, it uses secure and encrypted wireless technology to make turning your appliance on or off easy.
Smart Switch 6 can power devices that draw up to 13 amps of power. However, it's designed for safety first with a built-in surge protector and over-current protector. So your expensive electronics are safe. 9/10
Devolo Home Control Smart Metering Plug
More than just a Z-Wave plug, the Devolo Home Control Smart Metering Plug is a highly controllable smart device. You can control it using an iOS/Android App as well as any Z-Wave system.
It offers time-controlled activation and disabling of connected devices, such as lamps, coffee machines, and radios. There's no need to leave high standby consumption of devices on anymore.
The plug measures the power consumption in the background and records it, allowing you to see exactly how much it costs to run each appliance.
You can operate this smart plug in several ways, including using a browser and a free app for smartphones/tablets (for iOS and Android). You can also operate it manually. Devolo offers a range of devices that help you to build a complete smart home system.
Developed and tested in Germany, this device comes with a three-year manufacturer's warranty. So you're guaranteed an exceptional product for your home. 7/10
Secure Z-Wave Plus Smart Plug
The Secure Z-Wave Plus Smart Plug is Quick and simple to install and pair. It fits to any convenient three-pin mains socket and allows remote switching of the connected appliance. There is also an LED that indicates network status.
A built-in energy monitor, continually measures how much power the connected appliance is using. You can view this usage remotely. It helps to promote awareness of energy usage and carbon emissions.
As a Z-wave Plus device, it helps build a stronger network and also enhances the network's range. While you can control it using your home automation system, you can switch it on/off locally using a push button. 8/10
Samsung SmartThings Smart Plug
The Samsung SmartThings Smart Plug works with both Z-Wave and Zigbee protocols. Using the SmartThings hub, you can control it with the SmartThings app, Alexa, Google Home, and Bixby, Samsung's virtual assistant.
Use this Z-Wave plug to upgrade your existing lights, electronics and appliances to make them smart. Control your devices remotely, schedule start and stop times, or simply track their use. You can see the current and historical energy use of your devices.
Each Smart Plug works as a repeater by expanding and strengthening your home Z-wave or Zigbee network. So your signal stays strong and goes further. Simply, plug in, pair and use! 8/10
The best Z-Wave plug is…?
After looking at several of the best Z-Wave plugs available, our favourite is the Fibaro Wall Plug (read our review). It's sleek, slim, and offers the most features. Surprisingly it isn't that expensive when compared to other Z-Wave plugs.
We also recommend the Aeotec Smart Switch 6, like the Fibaro, it's sleek and easy to use. Plus, it has a built- in surge protector that offers another level of protection.