Will Amazon Fire TV Stick work on any TV?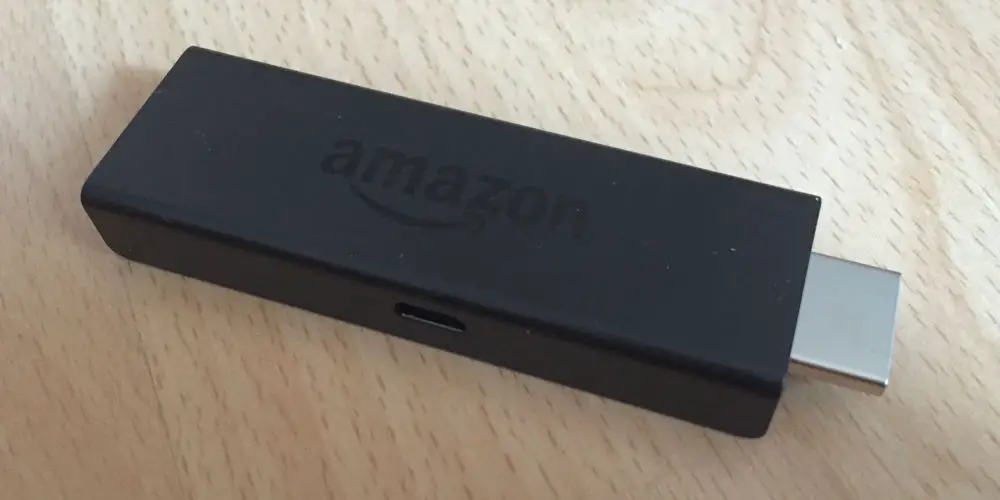 If you're bored of only watching the same old TV channels, an Amazon Fire TV Stick can open you up to a world full of exciting content. But you might be held back and ponder the question: Will Amazon Fire TV Stick work on any TV?
Why spend hundreds of pounds updating your TV to the latest 50-inch OLED smart unit when a £30 device offers so much?!
There is a catch. You'll need a spare HDMI port on your TV to use the Fire TV stick. Also, you'll need a spare mains socket near or a USB port on your TV to power the device.
Fortunately, you don't need a smart TV as if you've purchased a TV in the last 15 years, you should be fine. Yes, an Amazon Fire TV Stick will work painlessly on any modern TV and only takes a few minutes to get set up.
Fire TV Stick basic requirements
Since releasing the first Fire TV device in 2014, Amazon has created 10 different devices. The product has included a set-top box, all to way to the latest Fire TV stick with a remote that has built-in Alexa voice control and buttons for Netflix, Amazon Prime (FREE 30-day trial) and Disney+.
The basic requirements have stayed pretty much the same, from the first-gen device to the 2021 Fire TV Stick 4K Max. You'll need a spare HDMI port on your TV to connect the Fire TV stick.
If you have a spare USB port, you can power your device directly. Otherwise, use the included adaptor and a nearby mains power socket.
As all of Amazon's Fire TV devices come with a remote, getting set up couldn't be simpler. That said, if you prefer to use an app, Amazon has you covered as well with Android and iOS versions available.
By default, all Fire TV stick generations work with the majority of TVs. The basic Fire TV stick offers an HD resolution of 1080p. Amazon also offers multiple 4K Fire TV sticks, allowing you to enjoy streaming content in one of the highest image resolutions possible.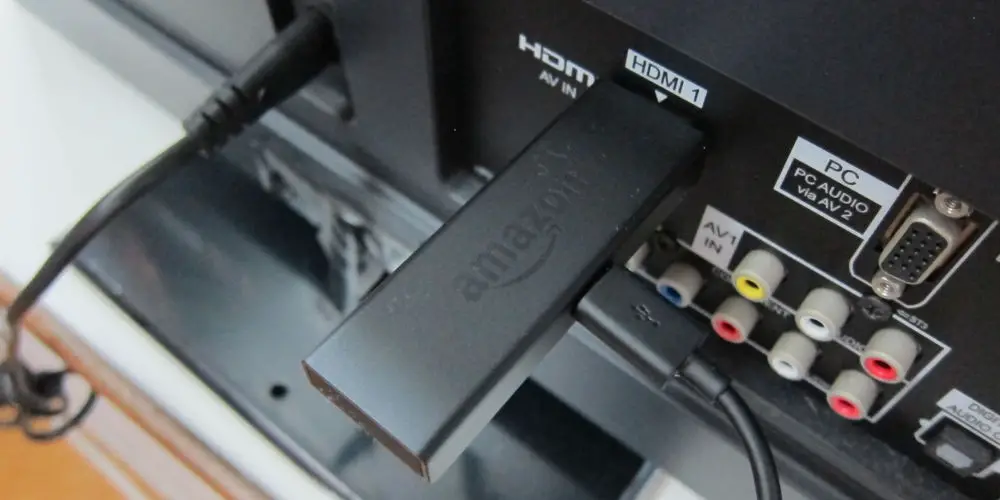 What's so great about Amazon's Fire TV Sticks?
If you haven't used a streaming stick before, you might wonder what they allow you to do. Each one offers something a little different. However, all enable you to share your smartphone screen on your TV and stream a wide range of content and games.
The Fire TV sticks enable you access to thousands of apps, Alexa skills and TV channels, including BBC iPlayer, Netflix, YouTube, Prime Video, Now, Disney+, ITV, All 4, My5 and more. With some of these services, subscription fees may apply.
You can enjoy watching live TV, news, and sport with subscriptions to Eurosport, ITV Hub, Sky News and more. Catch up on your favourite TV programmes and popular films.
An Amazon Prime subscription allows you unlimited access to hundreds of thousands of films and TV episodes. Included in Prime is Amazon Music. So you can enjoy listening to music using this service, Spotify and others. Some services charge a subscription fee.
What makes the Fire TV Stick unique is the remote has Alexa built-in. Simply, press the Alexa button and ask it a question. Use your voice to search for and play content across multiple apps. You no longer need to spend hours navigating menus, only to forget what you were looking for!
Also, your Amazon Fire TV Stick can mirror android phone, allowing you to enjoy action on the big screen!
Do the Fire TV devices have downsides?
As you might expect, the Fire TV sticks do have their limitations. You might find that certain apps or streaming services aren't compatible. So, you might be unable to watch it on your TV.
The list of apps and services that work with Fire TV sticks is constantly evolving. YouTube, a Google product, wasn't originally available on Amazon devices. Similarly, HBO Max was exclusive to Amazon Fire devices in the UK, until Google negotiated access for Chromecast devices.
Being an Amazon product, they will continually encourage you to buy more things from them, including Prime membership and Amazon Music subscription. Bad news, if you're already paying for Netflix and enjoy the content you can access.
You might find the remote too small to use with your average-sized fingers! Some won't like the built-in Alexa as it takes time to learn how to phrase commands that it understands. That said, you can always fall back on the app and control the device using your smartphone.
Unlike your smartphone, which uses Wi-Fi to communicate with the device, the remote uses IR line-of-sight. You need to point the remote at the device for it to work. Not great if you have thick walls or sit at a weird angle.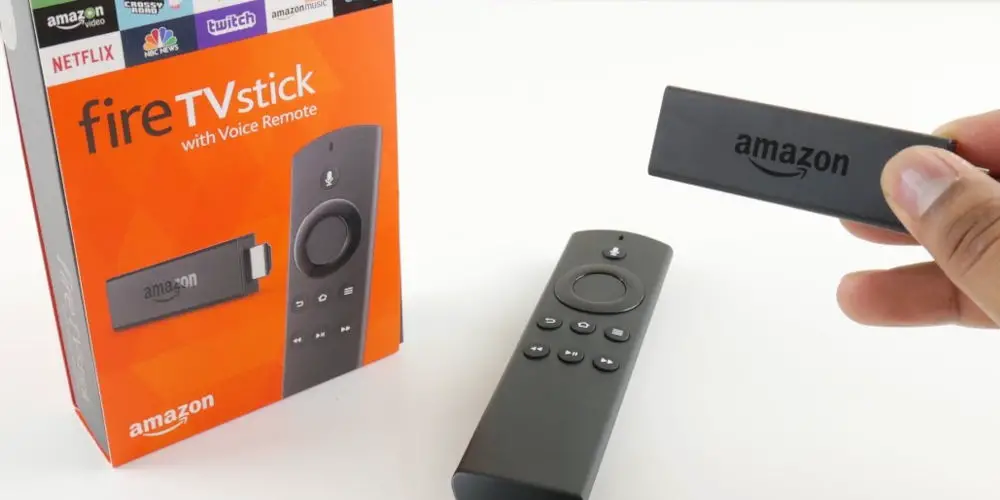 How does Google Chromecast compare?
Amazon isn't the only company offering a range of streaming devices. Both Google and Roku also have some great options. You can read our comparison of the Amazon Fire TV Stick vs Google Chromecast.
Some will prefer Amazon over Google, much like Apple vs Microsoft debate. And so, no amount of persuasion will convince them.
Amazon's Fire TV Stick range offers better technical specifications than the Chromecast range. However, the Google Chromecast allows you access to a wider range of services and products.
Bear in mind that, unlike a new TV that can cost hundreds of pounds, the majority of streaming dongles cost around £30. So, the cost of buying a few will hardly break the bank. It could be worth buying a few different models and comparing them for yourself.
So, will Amazon Fire TV Stick work on any TV?
If you're wondering will Amazon Fire TV Stick work on any TV, the answer is yes as long as you have an HDMI port. Supercharge your TV with a Fire TV stick and access a wide range of apps, streaming services and Alexa skills. They are pretty fantastic for their low cost.