Can Amazon Fire TV Stick mirror Android phones?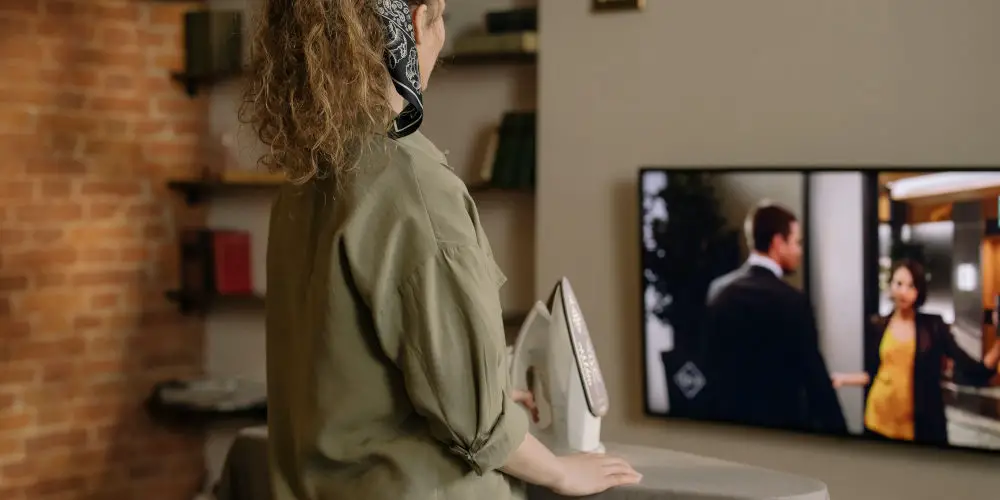 After buying an Amazon Fire TV stick, many people want to explore the features contained in this tiny device. Some even wonder: Can Amazon Fire TV Stick mirror Android phones? The answer is a resounding yes.
Not only can you stream content using your Amazon Fire TV stick, but you can also mirror your Android phone or tablet, and enjoy a seemingly endless list of apps. But there's even better news, with an easy to install app, you can mirror your iOS device too.
Mirroring your device's screen using Amazon Fire TV Stick or Cube works like casting using Google Chromecast and Apple AirPlay. To get this to work, your Android or iOS device and Fire TV Stick/Cube need to be connected to the same Wi-Fi network.
Getting your Android device to mirror onto your Fire TV device
Amazon uses a customised version of the Android software for their Fire device range, so they work much like your Android phone. Plus, it makes it easy for multiple Android devices to communicate.
First, turn on your Amazon Fire TV stick. Press and hold down the "Home" button on the Fire TV remote for three seconds. You'll see a menu. Next, select Mirroring.
On your Android device, open the Settings app and select Bluetooth & Device Connection. Next, select Connection Preferences and open the "Cast" option.
Note: be aware that your Android might carry a different name for "Cast," like Smart View, SmartShare, QuickConnect, Screen Casting, Wireless Display, or something else.
Next, tap the three-dot menu icon in the top-right corner and turn on Enable Wireless display. Your Amazon Fire TV stick should show up in the devices list. Next, tap on the Fire TV's name when it shows up on Android. You'll see the Connected notice under your Fire TV's name.
Your Android device's screen will appear in portrait mode if the orientation lock is enabled. Open the Quick Settings menu and look for the orientation lock option, which is sometimes titled "Auto-rotate." If it's enabled, tap the button to disable it.
That's it! Now play your favourite shows or app on your Android device, and they'll show up on the TV set thanks to the Fire TV Stick.
In the future, you can use the Cast button in the Quick Settings menu to quickly connect your Android to the Amazon Fire TV Stick. These steps also work with the Fire TV Cube.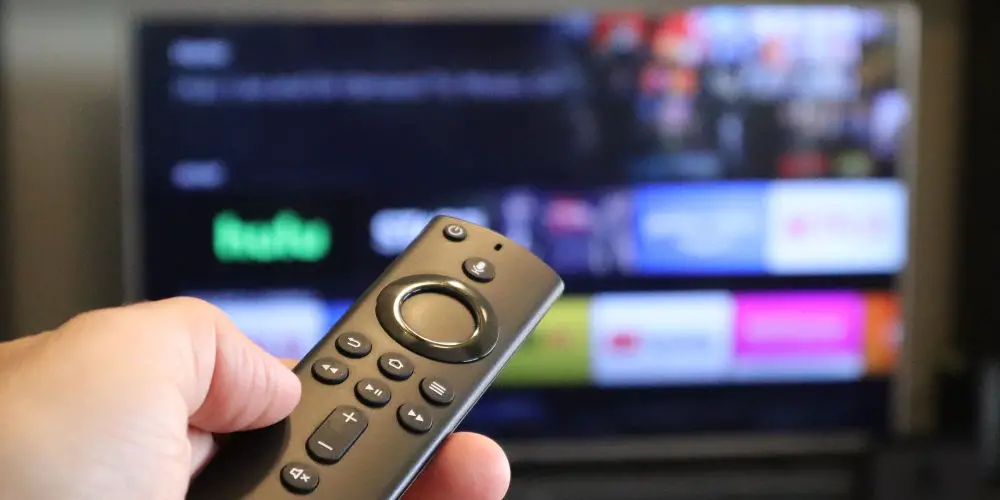 How to mirror iOS devices using your Fire TV Stick
Sadly, the Fire OS does not support Apple AirPlay, which is the default mirroring app on your iOS device. But all hope isn't lost! A third-party app called AirScreen works with AirPlay to deliver the casting functions you're after.
On your Fire TV Stick, search for and install AirScreen app. Next, launch the AirScreen app on your Firestick and select Confirm once you have both the Firestick and iOS device on the same network.
Use you're iPhone, iPad, or other IOS device to scan the QR Code that appears on your TV. When prompted for what to mirror, select Entire screen or In-app content. Next, follow the instructions to mirror on your iOS device.
Finally, swipe down from the top of your iPhone or other iOS device and choose Screen Mirroring. Sit back, relax and enjoy watching content from your device on your TV.
As with the above method, these steps work if you have a Fire TV stick or the Fire TV Cube. If you can't seem to download the app, follow our troubleshooting steps.
So, can Amazon Fire TV Stick mirror Android phones?
As you can see, getting your Fire TV Stick or Fire TV Cube to mirror your Android or iOS device is very simple and only takes a few steps. Remember there is an extra step with iOS devices as Apple AirPlay isn't supported, so you need to install an app.
Now, go enjoy being able to view your phone on the big screen!