Does a Roku streaming stick work on any TV?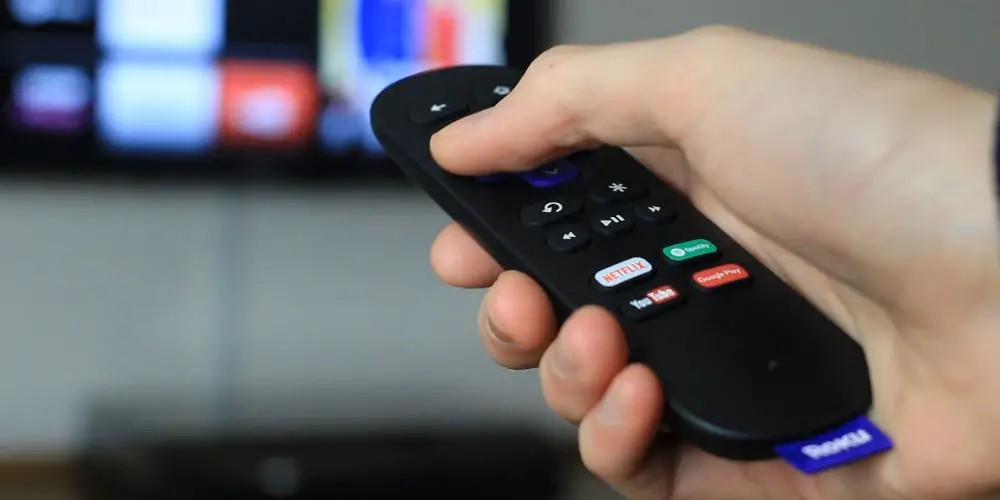 PUBLISHED: 24th June 2023 | LAST UPDATE: 23rd June 2023
Deciding between updating your TV or adding a Roku streaming stick might confuse you. You wonder: does a Roku streaming stick work on any TV? And why spend hundreds of pounds on a new telly, when a £30 device will do?!
All you need is a spare HDMI port on your TV, and you can use a Roku dongle with it. You'll also need a mains power socket near or a USB port on your TV to power the device. But that's as complex as it gets.
Thankfully, you don't need a smart TV or even the latest unit. Any TV purchased in the last 15 years should be fine. Does a Roku streaming stick work on any TV? Yes, and getting started is easier than you might think!
What are the basic requirements for Roku devices?
There are multiple generations of Roku devices, including the older set top boxes and the newer dongles. All Roku devices, including the Roku Streaming Stick+ and Roku Streambar, will work with any television with an HDMI connection.
So the first requirement is a spare HMDI port on your TV. Your device will also need power. With a dongle, if your television has a USB port, you can power your Roku device using a USB cable. Otherwise, you can use mains power using the included adaptor.
With a Streambar or one of their now discontinued set top boxes, you'll need an additional mains socket as they can't be powered using a USB cable. But you probably have a spare socket or adapter lying around. So shouldn't cause you too many issues.
Finally, you need a smartphone connected to Wi-Fi to install and use your Roku device. You must connect your Roku device to the same Wi-Fi network as your phone, or it won't work.
All Ruko devices come with remotes. But you might not want yet another remote! Thankfully, you can download the free Ruko app that will allow you to control your device, search with your voice, and enjoy more fun features.
Regardless of your TV, any of the Roku devices should work with it and display the highest possible picture quality. However, certain features such as 4K Ultra HD or HDR require a compatible television that supports these features.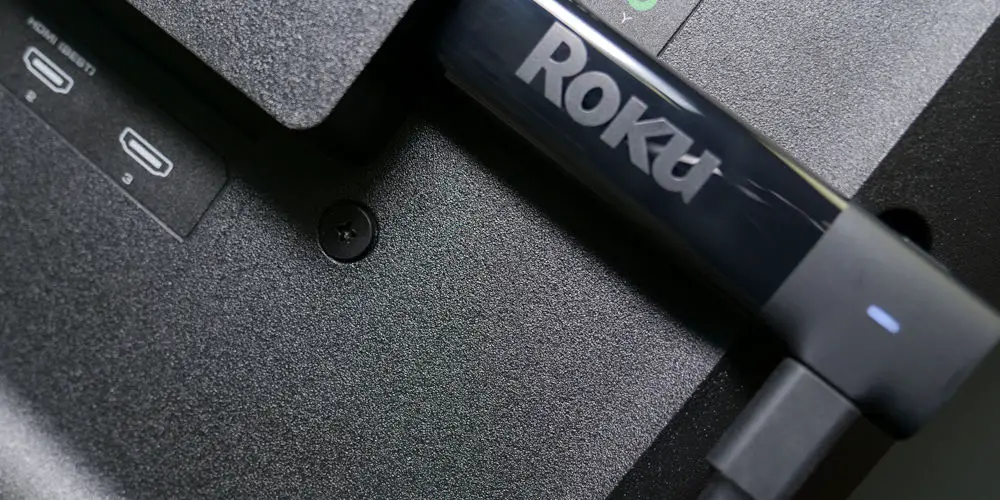 What can you watch with a Roku device?
If you're new to streaming dongles, you might wonder what they allow you to do. And while each offers something a little different, they all enable you to share what you can see on your smartphone on your TV.
You can watch YouTube or Facebook videos, and stream content from Netflix, BBC, ITV, Sky, Amazon Prime, and more. With your Roku device, you can enjoy a massive selection of free, live, and premium TV. There are even plenty of games to keep everyone entertained!
Are there any downsides?
While Roku has done a fantastic job of making it easy to enjoy content from a wide variety of sources, not every possible option is available. You might find that your device isn't compatible with every website or app you might want to watch on your TV.
If you're watching sports or a movie from a niche app, you might be unable to watch it on your TV. Roku continually adds more partners, increasing the number of apps you can use with their devices.
Roku generates a lot of its revenue by selling advertising. So expect to see ads when using your device. Sadly, you can't turn them off. Roku doesn't offer a paid plan that's ad-free.
Many have found the voice control options on the remote to be clunky and limited. You need to hold down the mic button and speak your request. Voice control only works for turning to live TV channels and can't be used with streaming services or apps.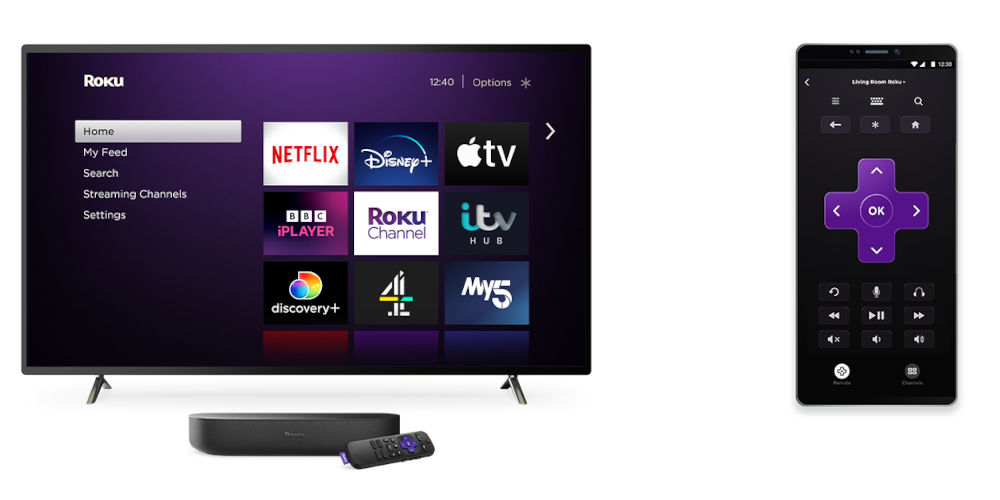 How does Roku devices compare to Amazon's Fire TV Stick or Google Chromecast?
Both Amazon and Google offer a fantastic array of streaming devices. You can read our comparison of the Amazon Fire TV Stick vs Google Chromecast. We'll shortly create a guide that compares these with the Roku product range.
Amazon's Fire TV Stick range offers better technical specifications. The Google Chromecast is more flexible, as you can access a wider range of products. Neither companies don't sell ad space within their streaming devices as Roku does.
Also, Amazon and Google dominate the virtual assistant market with Alexa and Assistant respectively. So their devices offer the best support and options when using voice control. Roku, despite supporting both technologies hasn't developed its voice control options to the same level.
With all that said, it's worth remembering most streaming dongles cost around £30 or less if you pick one up from eBay. So, the cost of buying a few will hardly break the bank. You might want to buy a few different options and compare them yourself.
So, does a Roku streaming stick work on any TV?
If you're wondering Does a Roku streaming stick work on any TV, the answer is yes, as long as you have an HDMI port. Adding a Roku device to any TV allows you to access a seemingly endless amount of content. Plus, the basic model will only cost you £30. They are well worth giving a go!