Does Lightwave work with Hive Active Heating?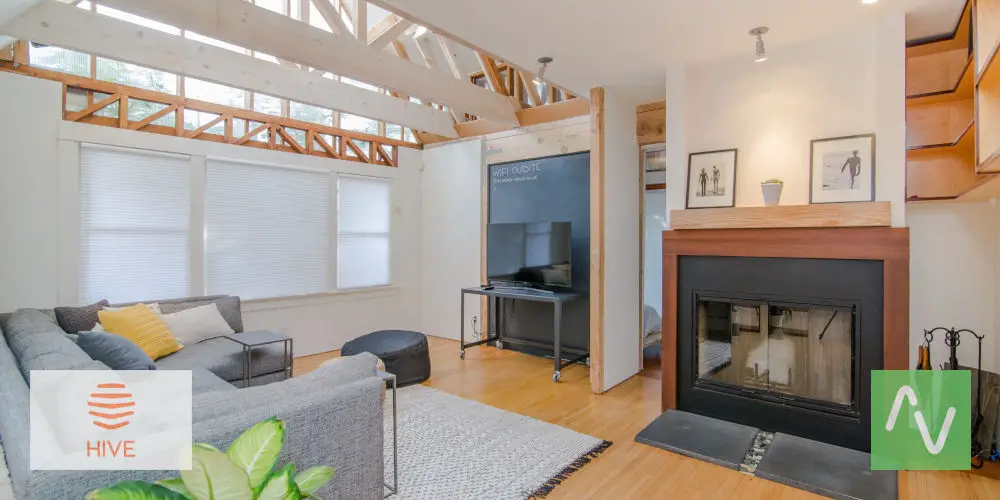 If you're building a smart home using Lightwave, you might want to use a superior heating system to the one they offer. One brand that springs to mind is Hive. They have a fantastic range of highly programmable heating products. But does Lightwave work with Hive Active Heating?
The two systems use unique protocols, meaning integrating them into a single system is difficult. However, we can use IFTTT (If That Then This) to make life easier and get Lightwave and Hive to work in harmony.
We'll look at each system in detail and explain why Hive is superior to the Lightwave heating system. Finally, we'll look at how IFTTT can get them working together and avoid needing to switch endlessly between apps.
So, does Lightwave work with Hive Active Heating?
How does a Lightwave smart home system work?
Using wireless low powered radio frequencies, Lightwave allows control over a range of household devices. Their affordable products are easily retrofitted. So, if you're good at DIY, there are virtually no installation costs.
At the centre of the system is a hub that connects to your Wi-Fi router. The hub sends commands to devices and allows control over them using remotes, a website and an app.
The Lightwave product range covers all of the essentials you need to start automating your home. They offer power sockets (single and dual gang), lighting switches (single, double, triple, quad) and a heating system (TRV valve controls, boiler switch, thermostat).
Also, the product range contains doorbells, several sensors, and relays. Using Lightwave devices you can easily control your lights, heating, power, blinds and more. Plus their app is easy to use and allows control over your smart home system from anywhere with Wi-Fi.
What is Hive Active Heating?
A problem most of us face is returning to a cold home after work. Of course, you can set your boiler using a timer, but you can't adjust it remotely. You could end up wasting money heating an empty house for hours.
A Hive Active Heating thermostat transforms your combi-boiler into a smart heating system. Consisting of two parts; a hub and thermostat, Hive is easy to install. If you'd prefer, they also offer installation.
The hub plugs into your Wi-Fi router, allowing you to control the system from anywhere. The thermostat replaces your current unit and requires changing a few wires.
Once installed, you can create heating schedules with up to six daily time slots. You can boost the heating for up to six hours either using the app or on the unit. The app tracks how you use your heating, allowing you to optimise when you turn your boiler on and reduce your heating bill.
Hive has built-in automatic frost protection, which helps prevent frozen pipes. There's even a holiday mode. Simply put in your holiday dates, and Hive will ensure you come back to a warm home.
While the Hive thermostat alone is an upgrade over your current control options, you can take things a step further with Hive Radiator Valve, which retrofit to any TRV radiator valve. These units make adjusting each room's temperature easy using the Hive app.
Why heat your entire home when you're only using three rooms! So, it's worth combining the Hive Active Heating thermostat with Hive Radiator Valves throughout your home.
Why use Hive over the Lightwave heating system?
Lightwave offers a fantastic heating system that's affordable and DIY friendly. Also, a few Honeywell products work with Lightwave. On the surface, Lightwave and Hive appear similar. Both offer smart thermostats and retrofittable TRV valves.
However, Hive is far more advanced from a user programming standpoint and the range of features it offers. So you might prefer to use Lightwave to automate most of your home's essential functions and Hive to control your boiler and heating system.
The combination of Hive and Lightwave results in a superior home automation system that will last for years.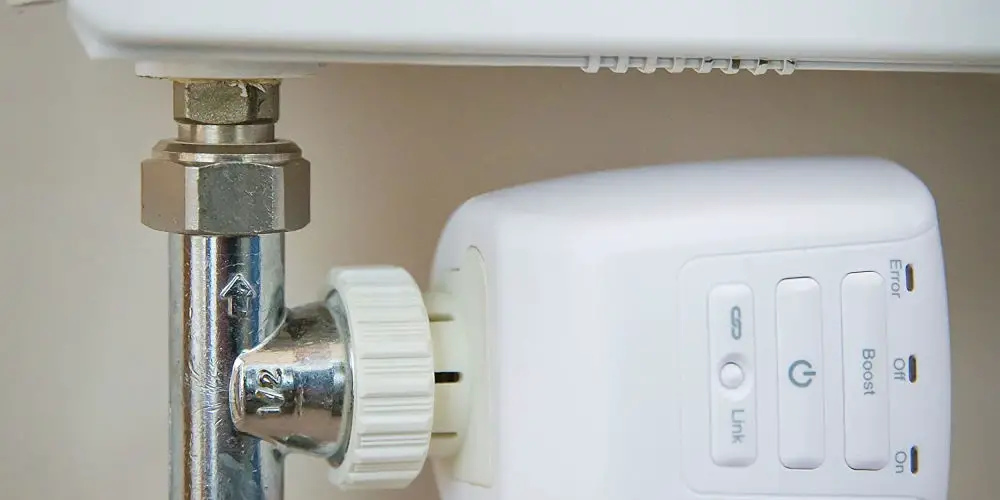 Does Lightwave work with Hive Active Heating?
The two systems each use a unique protocol and so aren't compatible. So, if you're wondering does Lightwave work with Hive Active Heating? The answer is no. However, there are a few solutions to get Lightwave to work with Hive.
First, we could use two apps. While a basic solution, sometimes the simplest option is the best.
You could use voice commands to control both systems at once using either Amazon Alexa or Google Assistant. Of course, you'd need to be at home to do this as you need to be on the same Wi-Fi network.
A third option is to control both systems using IFTTT. Don't worry if this sounds a little scary, as IFTTT is very easy to work with and program. You don't even need to know how to code to use the system.
How to set up IFTTT to control Lightwave and a Hive thermostat
If you haven't used IFTTT before, you might wonder how it works and why it's useful. IFTTT allows you to create recipes, known as applets. These are a set of commands that work together. You can use a specific command, measurement, or signal to trigger the sequence.
As a cloud-based system, IFTTT needs Wi-Fi to work and can be slower than using multiple apps. That said, it's far easier to use a single command to trigger several actions at once than have to remember what app does work and where a particular function is.
Before you can use IFTTT, you need to sign up for the service (both free and paid options available). Next, you need to connect the Lightwave channel and the Hive channel with the IFTTT system.
When all of these systems are connected, you can either use pre-existing applets that others or the brand have built or programme your own. It's best to start with existing applets to get a feel for how the system works.
What else can we use IFTTT to control?
The majority of smart home brands support IFTTT, meaning you can easily use the technology to control every element of your home. The list of brands includes Alexa, Google Assistant, Ring, Philip Hue and Z-Wave. One name missing from the list is Apple.
Using IFTTT, you can bypass the difficulty present in getting multiple brands and smart home protocols to work together. The system is highly flexible as you can build applets yourself or use what others have created.
Sadly, IFTTT isn't perfect. It won't enable you to integrate every known device into a smart home system. Also, many brands don't offer support or remember to update their IFTTT channels, so you will have to experiment yourself.
That said, as a method to getting a few different brands to interact together, IFTTT is far better than nothing.
Heating your home with Lightwave and Hive
Getting Hive and Lightwave to work in harmony is a little tricky, but it is possible. You could use two apps and make peace with switching between them. However, it's easier to use IFTTT. While not completely fail-proof, it is the simplest method.
After getting Lightwave and Hive to work together and heat your home, it's worth trying to use IFTTT to integrate other smart devices. With IFTTT, the options are pretty much endless.
So, does Lightwave work with Hive Active Heating? Yes, but not directly.