What will Lightwave cost to install in my home?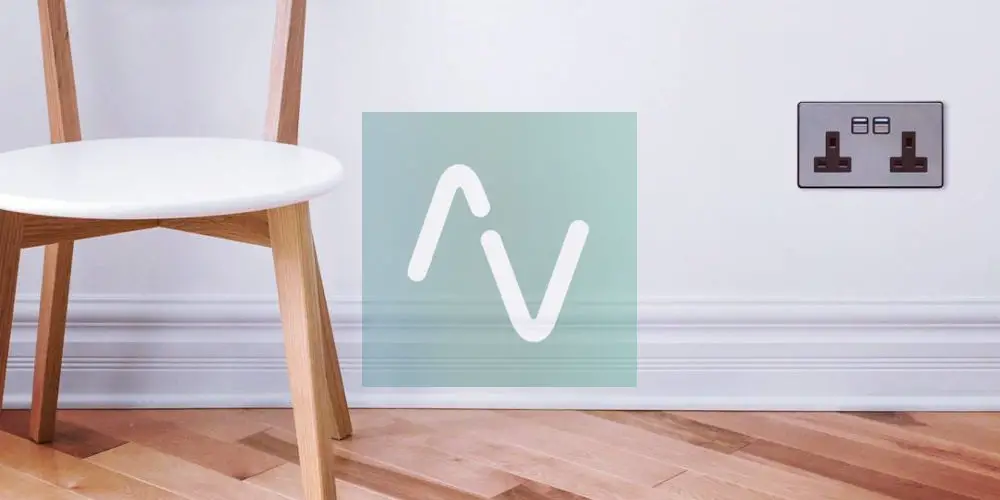 After much research, you've settled on a Lightwave home automation system. The next concern you have is how much will Lightwave cost to install, and can you DIY?
Thankfully, all products are easy to install and programme, and you should be able to build a system without needing to hire an electrician or an approved Lightwave installer.
As one of the most affordable smart home systems available, it might surprise you, just how inexpensive it is to build your dream automated home using Lightwave.
Come with us as we look at what Lightwave costs to install from a basic system to a complete automated home with voice control.
Does Lightwave cost a small fortune?
Lightwave is ideal for most homeowners as the system allows you to automate the essentials within your home. It doesn't offer a range of advanced features (such as pool automation or multi-room audio) but instead focuses on controlling the basics.
Unlike the cost of Control4, which can easily add up to five or six figures, Lightwave is designed to be DIY-friendly, scalable and affordable.
For example, if you want to automate a few lights in your home, then expect to spend less than £200. Of course, if you use eBay, Facebook Marketplace or Gumtree to buy used devices, then it'll cost you a fraction.
Another way to reduce cost is to buy in bulk and ask the retailer for a discount or go direct. The Lightwave team are willing to work out a good price if you're buying a lot of devices.
Automating an entire property with Lightwave could cost £5,000 plus, depending on how many devices you need and whether you install or employ someone. And while five grand might sound expensive, your system should last years with the occasional firmware update.
The other thing to bear in mind is more potential buyers are looking for smart homes and are willing to pay more. In a crowded market, your property can stand out simply by having a home automation system installed.
Essential Lightwave smart home components
At the heart of any Lightwave smart home is a hub and the current Lightwave L2 Link Plus costs £130. You might be able to buy a used one or a first-generation hub for less than half of that amount.
All Lightwave devices wirelessly connect to the hub, so you only need one unless you have thick walls and, therefore, might need to consider using a second hub to boost the signal.
Total
The total cost of must-haves: £130
Cost of installing Lightwave lighting products
Currently, Lightwave offers four smart dimmer lighting switches (single, 2-gang, 3-gang, 4-gang) with two colour options (white and silver) available. Granted, not the most exciting colours but functional nonetheless.
They range from £60 (single dimmer) to £200 for a 4-gang dimmer, allowing you to easily replace your current light switches with Lightwave devices.
For a 3-bed semi, you might need 4 x single gang dimmer, 4 x dual-gang dimmers with a total cost of £640.
In a 4-bed semi, You might need 4 x single gang dimmer, 6 x dual-gang dimmers and 4-gang dimmers. That would cost £1,040.
Total
The total cost of lighting: £400+
Power sockets Lightwave cost
As with lighting, Lightwave is highly flexible when it comes to power, and again the devices replace your existing sockets. They only currently offer 2-gang smart sockets (costing £60 each). Again, these are available in both white and silver.
As single-gang sockets (nor single plug-in-and-play sockets) are not available, you might want to ask an electrician to convert some into 2-gang so that you can replace them with Lightwave sockets.
We estimate that the average 3-bed semi has 20 dual-gang power sockets. Replacing these with Lightwave ones would cost £1,200. If this seems a little farfetched, then we agree. Some sockets never get turned off (fridge, TV, microwave, etc.), so wouldn't need replacing.
You might be able to get away with only changing 10 or so and still having a greater degree of control than you currently do.
Total
The cost of changing 10 dual-gang power sockets to Lightwave ones: £600+
Smart heating control cost
There are a few different ways you can use Lightwave to control your boiler and radiators. You could simply change your thermostat for £40, as this is an affordable way to add automation to your boiler.
If you had the budget, you could change your thermostat, boiler switch (£40) and replace every TRV with smart radiator valves (£43 each). Of course, this would cost much more but would allow you to operate individual radiators and keep your heating costs low.
The typical 3-bed semi has 8 radiators. So, you would need to spend £344 on new smart radiator valves alone. Converting your heating system into a fully smart one will cost around £424.
Total
Making your boiler and heating system smart: £40+
Lightwave home security system cost
Sadly, there's only a single security product currently being offered by Lightwave and it's a Magnetic Trigger that costs £30. You can attach these triggers to doors and windows and have them control many actions. For example, on your front door, when activated it can send you an alert.
If you're using them on windows, then you can program your Lightwave system to reduce the heating in that room when they are opened, for example.
Total
Securing your home starts at: £30
Any extras?
There are a few products in the Lightwave range we haven't covered so far. At the top of the list is the smartphone app and online portal, both are free to use.
If you want the option to monitor your electricity usage in real-time, then buy an Electricity Monitor (£18).
Controlling blinds/curtains, gates and garage doors is easy with one of two smart relays. The mini relay costs £70, and the 3-gang relay is £140. If you plan to use either outside, either house the relay inside your home or in a weatherproof enclosure.
Finally, the Home or Away Button (£40), which can be used to run pre-programmed sequences. For example, you could use the Away button to turn all devices off with a single click. Ideal for when you're late and don't have time to run around the house turning stuff off!
Another thing to consider is voice control. Lightwave works with both Alexa and Google Assistant, but you'll need a compatible device such as an Amazon Echo Dot.
Total
You can get away with spending nothing on extra depending on your needs.
Should I hire a professional installer?
One of the best things about Lightwave is the system is designed to be DIY-friendly. So you should be able to install devices yourself without too much hassle and reduce how much Lightwave costs you.
If you want to employ someone to install and program your system then Lightwave maintains a directory of approved installers. As well as designing and installing a custom system for your property, they will also configure it.
Your installer will be able to set up most devices by using Lightwave and IFTTT to connect the two systems together.
That said, be warned, hiring a professional to design and install a system can double the cost. Ideally, you should get a few different quotes and try to negotiate the best possible deal.
Is it worth signing up for Lightwave Plus?
A new service recently launched in September 2021 is Lightwave Plus. Available for £8 per month or £80 annually, the service offers a range of benefits, including extended warranties, priority support and cloud backups.
Being a new service, we'd wait until they've ironed out the kinks and refined the offering a little more. Having reviewed Lightwave Plus, we're still studying this service in depth and listening to user feedback to assess if it offers value for money.
If you're building a complete home automation system from the ground up, it's worth buying direct and asking them to throw in a year of Lightwave Plus as part of the package.
Ensuring your Lightwave system is affordable
Before running out and purchasing Lightwave devices, you need a clear idea of what you'd like to automate. If you don't, then it's likely you'll waste money.
Unless you already have some first-generation Lightwave devices, it's best to avoid them and invest in the far superior second-generation. That said, you can reduce the Lightwave cost by looking out for discounts, used items or buying in bulk and trying to negotiate a discount.
Hopefully, this guide to how much Lightwave costs has helped you to price your ideal system and showed you a few ideas.