Will Lightwave heating devices help reduce my bills?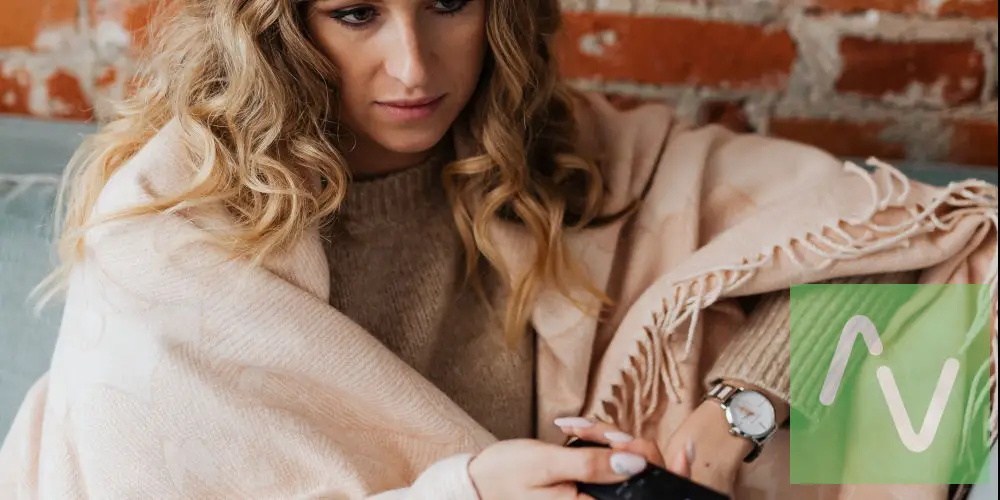 Most people enjoy turning the boiler up to where they feel toasty until the bill comes! There are plenty of solutions to reduce your bills yet keep your home warm. One is to use Lightwave heating products to control your boiler and heating system.
Lightwave offers a range of heating devices that aims to make your system a lot smarter, allowing you better control over when and how you heat your home. Plus, a few Honeywell devices work with the system, giving you more options.
You can control a smart heating system from anywhere with Wi-Fi. So, no more having to remember if you switched your boiler on to the timer setting or worrying if you remembered to adjust the temperature control. Plus, a smart heating system can allow you control over each radiator.
The best starting point when considering adding Lightwave heating products to your home is understanding what the system can do and more importantly, how it can reduce your bills.
Will you need a Lightwave hub?
As with any Lightwave automation system, you will need to buy a hub as this is the system's brain. Make sure you buy a 2nd generation Link Plus LP2 Hub as it's the most up to date brain they offer.
Setting up the Link Plus hub is very simple and only takes a few minutes. You'll also want to download the Lightwave app to your phone or tablet. With these in place, you can start installing devices and pairing them with the hub so that they work in your smart home system.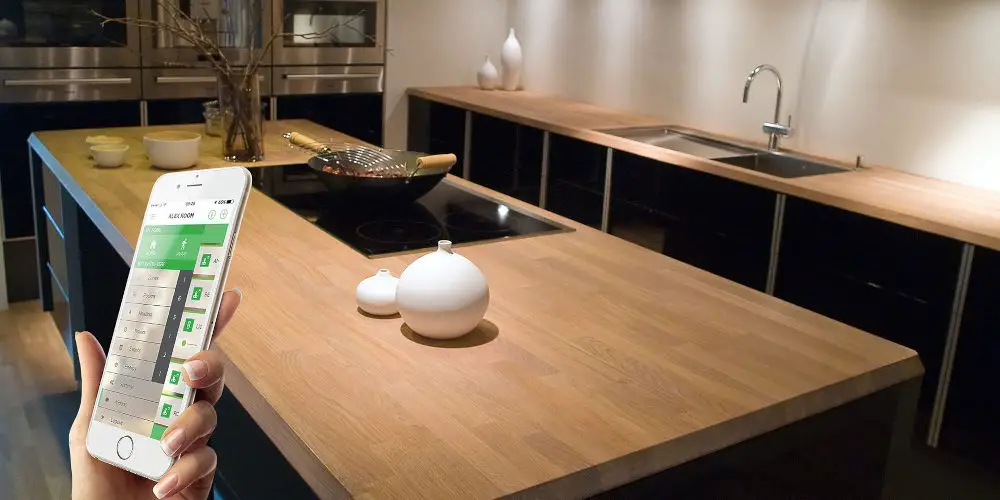 What heating devices do Lightwave offer?
Lightwave offer three devices that make building a smart heating system far easier.
Boiler Switch (LW920)
Replace your boiler switch with this Lightwave Boiler Switch device. Once paired with the hub, it allows you to control your heating from anywhere via smartphone, iPhone or iPad.
It offers three stand-alone modes: running, standby and away. Use the boost button to increase the temperature of your home for a short period. As you can control your boiler remotely, you can save energy and money.
Home Thermostat (LW921)
The Lightwave Home Thermostat enables you to schedule and control your heating system from anywhere. As a wireless, battery-powered device, you can place it anywhere within your home. You can use the app to control this device.
Smart Radiator Valve (LW922)
Swap your current TRV with the Lightwave Smart Heating TRV. It screws on/off fitting for easy replacement of existing valves. Included in the pack are several adaptors allowing you to fit it to most radiators.
Control these devices using the home Thermostat or via the app. Either method will help you to save energy by only heating the rooms you need to. A boost button allows you to increase the radiator temperature for a short time.
Can you install them yourself?
As you can install devices yourself, you don't need to hire a plumber. Installing the devices yourself will reduce the amount of money you spend on Lightwave.
Let's look at installing each device. You'll need to change a few wires to install the boiler switch. The wireless thermostats only require batteries to work and take a few minutes to pair it up with the system. The smart TRV screw onto your radiators and require batteries.
Once you've installed the devices, you need to spend a few minutes pairing and configuring them with the system. From time to time, you'll need to change batteries.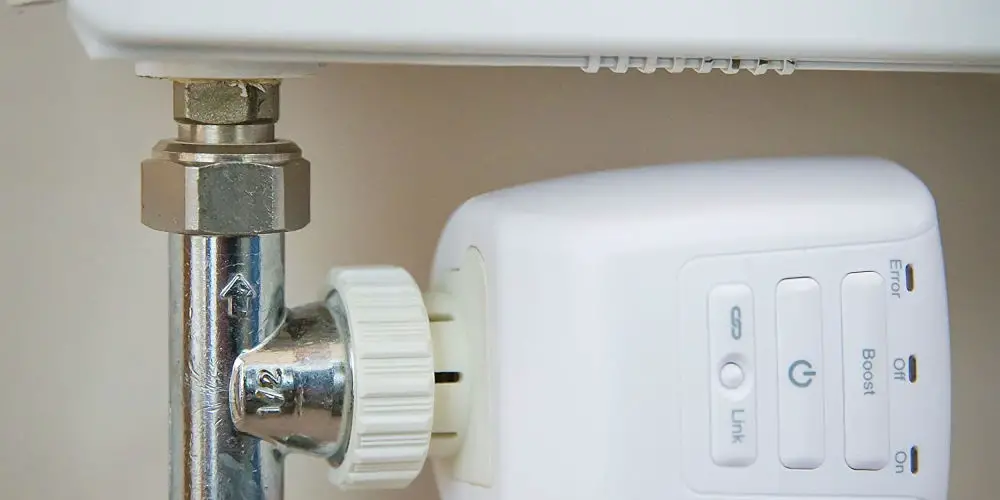 How can we Lightwave heating products in our home
Depending on the level of control you want, there are a few ways you can use the Lightwave heating devices in your home. Regardless of what devices you end up using, the basics are same. You'll need a Link Plus and the Lightwave app on your phone or tablet.
Basic control
If you simply want more control over your heating system, consider buying the boiler switch and thermostat. You'll be able to better schedule when your boiler turn on or off, be able to operate it remotely and use the app to see the status.
Advanced control
The option above is great for improved overall control. However, if you want a fully smart heating system, you'll want to also buy smart TRV for each of your radiators.
By having each room on a smart TRV, you can control the rooms you heat and those you don't. You can also set each room at a different temperature to suit whoever uses that space the most.
For example, if you don't use the bedrooms until 9 pm, you can concentrate on keep the lounge warm until 8 pm. After this time, you can increase the radiators in your bedroom, so that the room is toasty when you head to bed.
Can Lightwave help reduce my energy bills?
Reducing your household bills means using less energy. Even a basic smart heating system can help you limit the amount of time your boiler is working by using pre-programmed schedules.
One of the biggest issues with a traditional boiler is that it will pump hot water to every radiator. You can't easily adjust each radiator every time you turn the boiler on without a lot of effort.
By using smart TRVs, you regain control over each room, allowing you to heat only the space you need. By heating fewer rooms, you can reduce your bills yet still feel warm and cosy!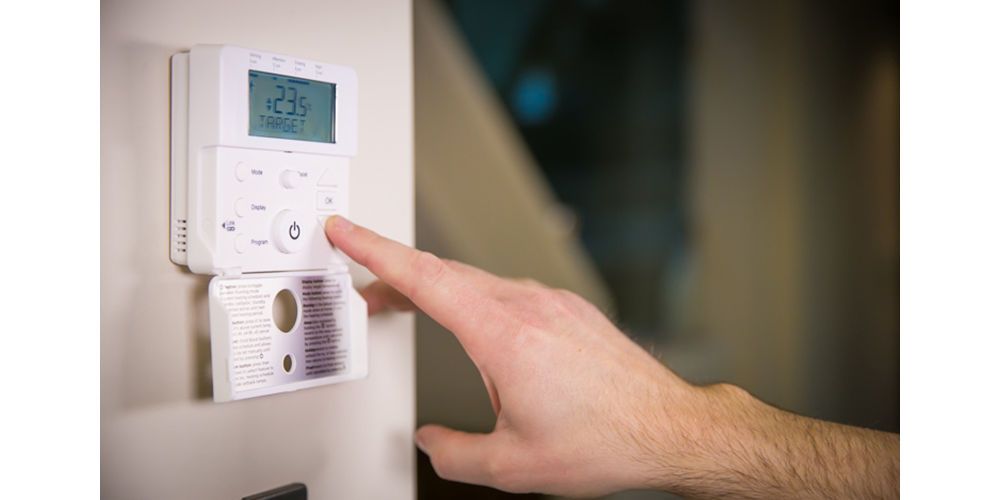 Should I use Lightwave to automate my home?
After you see how easy Lightwave makes controlling your boiler, you might want to use it to automate your home. Thankfully, it's easy to scale the system to operate multiple functions, including lighting, power and blinds.
As a DIY-friendly system, it can grow with your requirements, budget and understanding. Plus, the system works with Alexa, Google Assistant, and Apple HomeKit.
Is the system future proof?
Lightwave has partnered with Honeywell to offer some superior devices to their own. Another option is to use Hive Active Heating products and integrate it using IFTTT.
That said, the current Lightwave heating range will last for years, with the occasional new batteries!
Once you've installed the devices, you might need to update the firmware, but they should continue to work regardless and allow you better control your boiler and radiators.
That's how to use Lightwave heating devices in your home to better operate your boiler and radiators.